Dear Apple: It's Time For A Cheese Emoji
It's time for emoj-cheese.
by
,
We loved the addition of diversity in race and family structures... That was a great step in the right direction.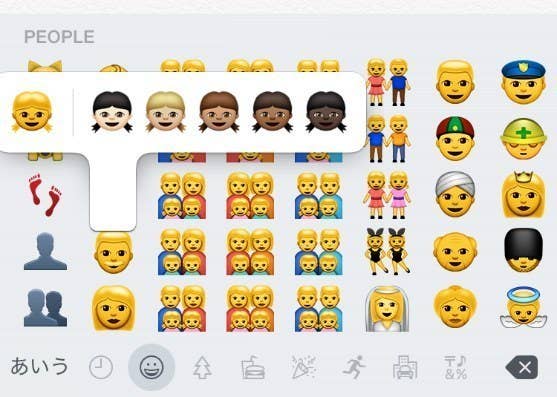 But let's be real. It's time for a cheese emoji.
Seriously, Apple, are you telling us you would never use a damn cheese emoji?
Or are you too busy cycling through the city AND THEN THROUGH THE MOUNTAINS?
Can you hear what we're saying? Or do you need us to increase the volume of conversation using these GRADUALLY INCREASING VOLUME EMOJIS???
What even are these strange, ancient relics from the past?
Is that a fucking Rolodex? In 2015??? No cheese emoji but I can text "hey bae, my parents aren't home, wanna Netflix and *Rolodex emoji*"?
Do you know what this is? It isn't a tiny horn with legs. That's what we all think it is. No, this is a "post horn".
Do you know what a post horn is, Apple? It was used to announce the comings and goings of mail coaches. MAIL COACHES. SOMEONE GONNA TEXT A MAILCOACH, "TOOT TOOT! 📯"?
Honestly we're not asking for much. Just a single, delicious cheese emoji. It's not hard, in fact it's as easy as:
WHICH, BTW, ARE JUST NUMBERS???? WE ALREADY HAVE NUMBERS ON OUR PHONES, APPLE. WE USE THEM TO DIAL.
Don't agree? Don't let the stupid, dumb, door emoji hit you on the way out of our cheese-less lives.
Time is running out, Apple. As you can see on these TWO useless hourglass emojis.
Thank you for so much of your time.
UPDATE:
PRAISE CHEESUS. WE DID IT. After a strenuous day of campaigning, there have been developments that cheese is, in fact, included in the next batch of emojis.
Thanks, Apple. ❤️