This "BFG" Inspired Pop-Up Restaurant Is The Stuff Dreams Are Made Of
Bring a giant appetite.
Masterchef Australia alum Reynold Poernomo is transforming his KOI dessert bar into a pop-up inspired by The BFG.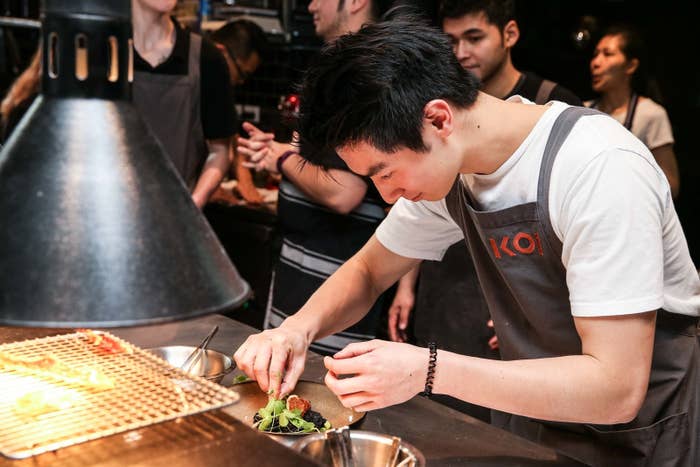 All your faves from the book make an appearance on the menu, except instead of being a foul-tasting vegetable, the Snozzcumber has had a total makeover.
Now a pistachio mousse with a caramel centre, giants would BEG to gobble down some of these bad boys. Reynold also incorporated his signature matcha moss into the dish to give it that KOI feeling.
Reynold told BuzzFeed he took inspiration from the film to create dishes like Swigpill.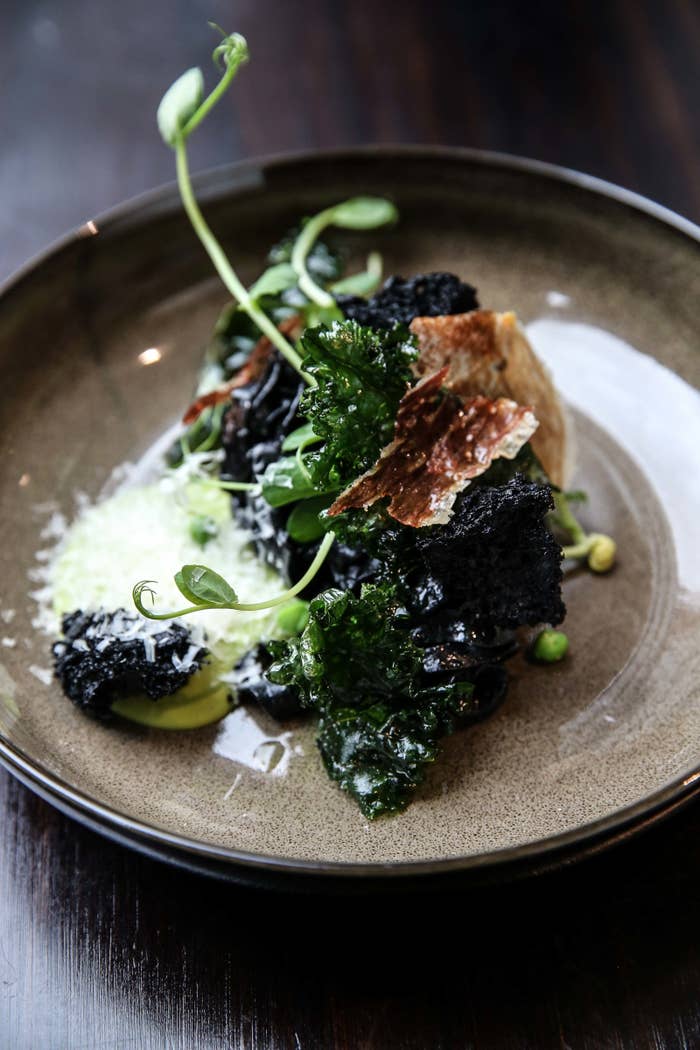 Brainstorming the menu with his brother, Reynold created dishes he felt would be at home in Giant Country.
"I tried to get inspiration from The BFG, and for me the colours were green, black, and brown."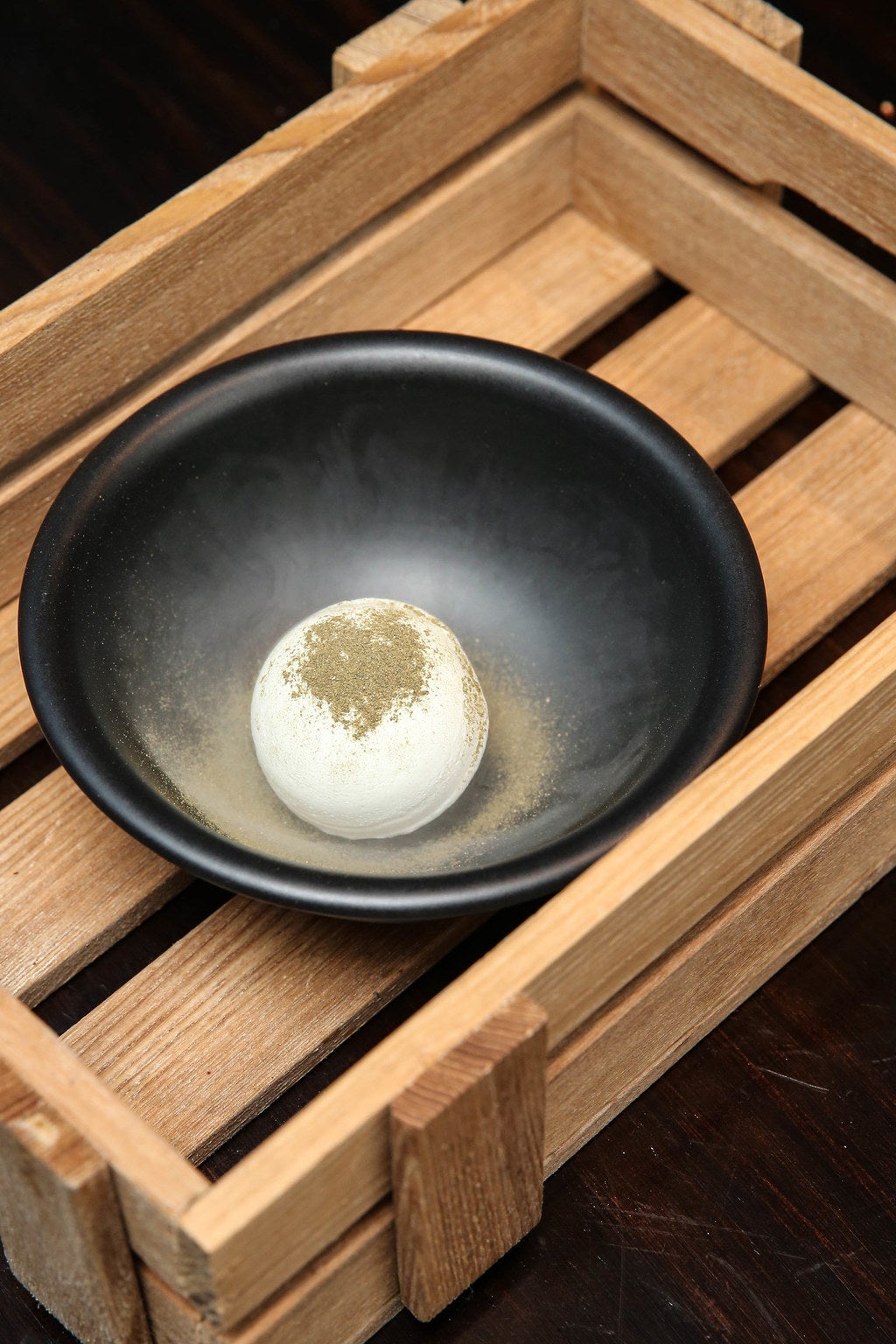 And while the pop-up will only be around for a day, hopefully Reynold's inspiration sticks around, and who knows... maybe Frobscottle will stay on the menu!