ABC Family's short-lived series Bunheads was such an underrated gem. Honestly, if you never watched it pay attention because you need to sort your shit out. The show was iconic. Sutton Foster starring as Michelle Simms was everything you wanted in a role model. Michelle may not have entirely had her life together but, honestly, WHO DOES?
We as viewers were not worthy of Michelle's brand of casual joie de vivre. Not only was Michelle iconic, but the entire show was filled with such brilliant characters. From Fanny Flowers... To the Bunheads themselves. Ginny, Sasha, Mel and Boo (not you, Matisse). Though she may have had a tough exterior, Mel always had a heart of gold. Ginny: the quiet achiever. The moral centre of the gang. There was Boo. Dear, sweet Boo. Friend to everyone, mother to all, hard-working, completely filterless Boo. And last, but certainly not least, Queen Sasha. Serving you Swan Princess/Ice Queen realness. This awesome foursome was the epitome of squad goals. Their friendship was ~en pointe~. Don't get me wrong, there was a lot more than *just* the incredible characters. Something for the guns-heads: It's impossible to deny: Bunheads was, and always will be, a-mace-ing.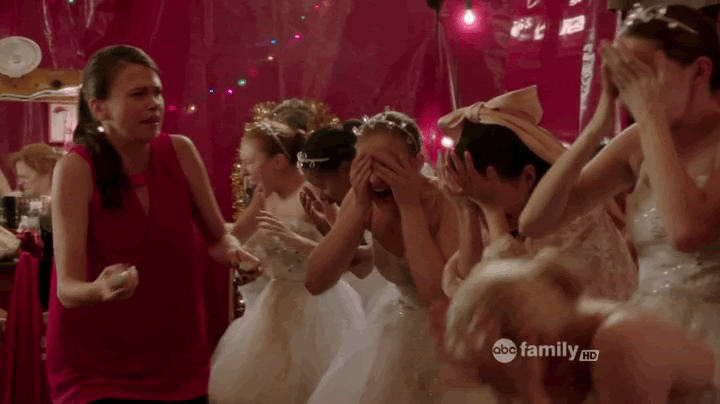 Thanks Bunheads. You were gone tutu soon.