1.
Australia's Prime Minister, Tony Abbott, said his "views haven't changed" on Marriage Equality and that's great. Really.
2.
How is Obama supposed to find his way home now that the White House is different colours?
4.
Look how unhappy everyone is!
5.
I definitely didn't tear up watching this beautiful couple tie the knot!
6.
We don't want this!
7.
Because Jim Obergefell's fight for officials to recognise his marriage should be routine in Australia!
8.
Awful!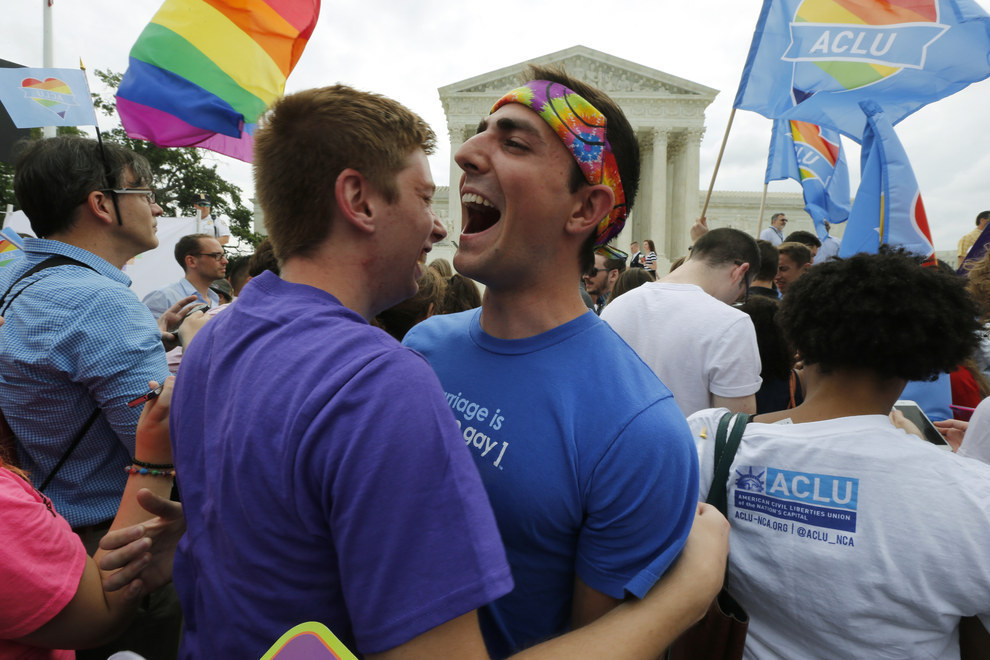 9.
This man is blocking the sun!
10.
Stop trying to fool us, happy couples! We are not America!!!
11.
We just wants to protect Australia's children, who will be worse off if loving couples are able to have marriages officially recognised here.
12.
The President of American Academy of Paediatrics probably just doesn't understand.
In a statement released, AAP president Sandra G. Hassink said: "Every child needs stable, nurturing relationships to thrive, and marriage is one way to support and recognise those relationships,"
You can go on to read more of Hassink's statement here, where she refers to legalising same-sex unions as "in the best interest of their children" - but why not just listen to Lyle Shelton instead! A journalist by profession! That's way better than some 'President' of some 'Pediatrics Academy' whatever that means!
13.
Geniuses are moving here if we make sure we promise not to legalise equality!
This post was created by a member of BuzzFeed Community, where anyone can post awesome lists and creations.
Learn more
or
post your buzz!