Bench, a Philippine clothing brand, recently launched an ad campaign called Love All Kinds of Love in the Philippines.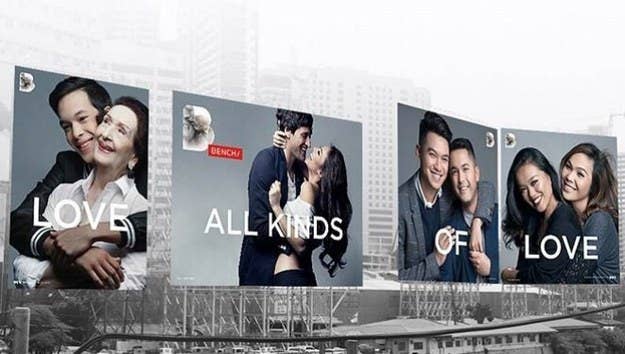 The campaigns also feature Preview magazine's creative director, Vince Uy, with his boyfriend, Nino Gaddi, as well as make-up artist Ana Paredes with her girlfriend, interior designer Carla Peña.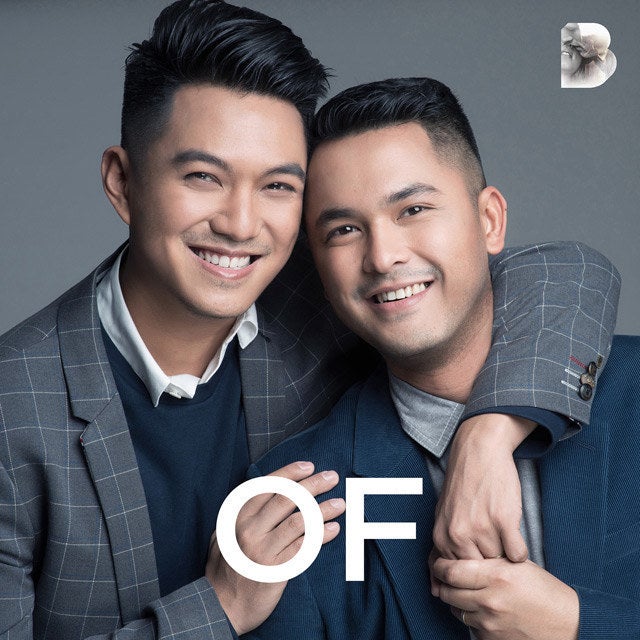 However, on EDSA in Metro Manila, Uy and Gaddi's hands were painted over with black paint.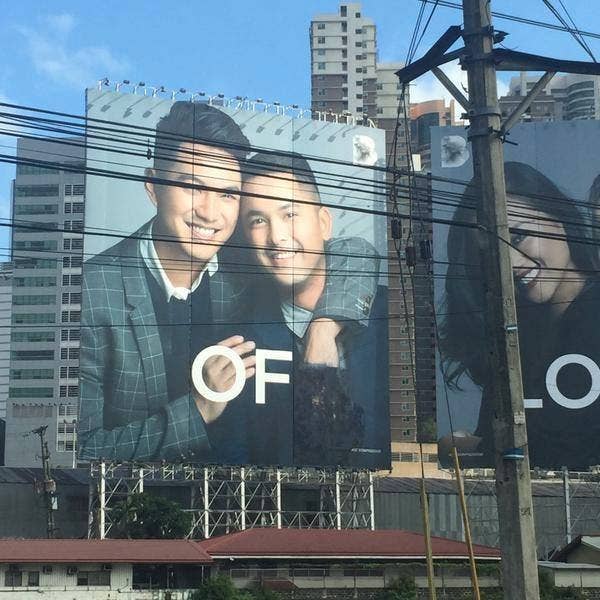 Rob Cham and Thysz Estrada started the hashtag #PaintTheirHandsBack to get design-savvy Filipinos to share photos of the billboard with Uy and Gaddi's hands back where they belong.
Cham gave the couple Mickey Mouse gloves for some Disney flair — with bonus wedding rings.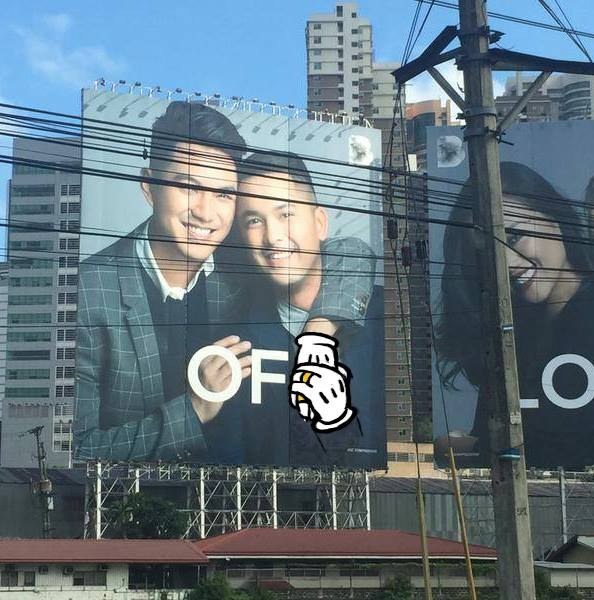 Other people on Twitter gave Uy and Gaddi their hands back via Snapchat.
And with stickers from the Line messaging app.
Some called for divine intervention in the best possible way.
And someone used an already iconic love to rejoin Uy and Gaddi.
But of course, there was the one meme no one could resist.
More submissions can be found at the #PaintTheirHandsBack hashtag on Twitter.
This isn't Bench's first time featuring members of the LGBT community in its work — the brand also had transgender model and activist Geena Rocero walk in its annual fashion show in 2014.