He may be making a list and checking it twice, but on the gridiron naughty often beats nice.
From an infamously foul-mouthed coach to a punishing new phenom to one of the league's most notorious teams and fan bases, a few favorites on this week's board are well-positioned to manhandle more cordial adversaries.
While their conduct could lead to coal in their stockings, their results may lead to some extra cash for their backers when the scoreboards go final.
Buffalo -6 vs. Dallas
Both of these teams entered the season with high hopes. Both got off on the right foot. And now, both are eliminated from playoff contention. One thing they shouldn't be expected to share this week is intensity.
For all his shortcomings, Rex Ryan has proven to be a masterful motivator. Although effort alone hasn't gotten it done for the Bills this season, it can be more than enough against the right opponent.
In their current state of disarray, the Cowboys appear to fit the bill. Their decision to turn to Kellen Moore at quarterback says it all regarding a season that can't end soon enough in Dallas.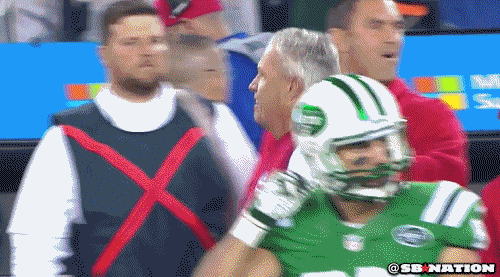 Arizona -4 vs. Green Bay
Getting Aaron Rodgers and four points sounds enticing at face value, especially on the heels of the Packers' convincing wins in each of their two games since head coach Mike McCarthy took back play calling duties. Digging a little deeper, however, suggests Green Bay hasn't solved its issues. Two weeks ago they simply controlled the ball and the clock at home against a depleted Cowboys team incapable of moving the chains. Last week they scored 30 points in Oakland, but that includes a pick six and only one touchdown drive of more than 20 yards. They'll need to kick it into a higher gear in order to hang around this Sunday.
The Cardinals' offense was explosive enough before last week, making it scary to imagine how good it could be in the wake of David Johnson's breakthrough performance under the lights on Sunday Night. Dynamic playmaker Tyrann Mathieu's season-ending ACL injury does throw a wrench into the Cardinals' defensive game plan, but with a dangerous new dimension wreaking havoc on the other side of the ball, winning by a wide margin remains within Arizona's grasp.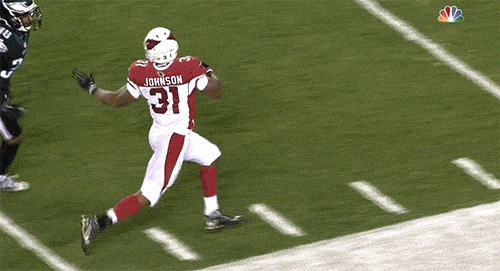 Pick of the Week: Oakland -5 vs. San Diego
As their reward for an admirable, emotionally draining effort in what may have been their final home game in San Diego, the Chargers get a quick turnaround to a Christmas Eve clash on the road against a superior team. For good measure, that superior team is in the same situation that ignited San Diego just four days ago.
With tonight possibly marking the Raiders' last game in Oakland, the Black Hole will be rocking and making its case for a Christmas miracle to keep the team around beyond this season. Adding to the moment is the certainty that it will be the final home contest for Charles Woodson, a 39-year-old veteran in his 18th season and surefire Hall of Famer who has earned universal respect for having stood the test of time.
Against a vulnerable Chargers team that last week achieved everything it had left to play for, the Raiders and their fans will rally around their own cause to go out on a high note as Santa makes his way to town.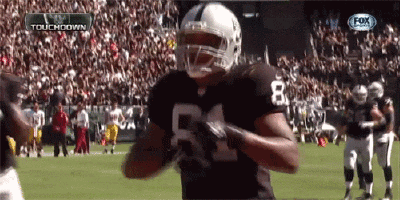 Week 16 Record: 2-1
Season: 29-21-2
Picks of the Week: 8-5-1