It's the best football weekend of the year for many fans, with eight heavyweights left standing and all of them in action looking to take one step closer to hoisting the Lombardi Trophy.
While we can bank on the games providing compelling television from Saturday afternoon through Sunday evening, it's never a guarantee that any lines will offer value when only four games are on the board. That made it a pleasant surprise to find a fit for each contest heading into the highly anticipated divisional round.
New England -5 vs. Kansas City
The Chiefs won with ease last week, but that's not necessarily saying much for the beneficiaries of one of the worst quarterback performances in playoff history. The 30-0 final score from Houston says more about the Texans than Kansas City, as evidenced by the Chiefs only managing six points off four first-half turnovers from Brian Hoyer. Things won't be so easy for the Chiefs when they face their strongest opponent since losing five of their first six games.
As was the case last week, turnovers have played a pivotal role throughout Kansas City's 11-game winning streak. They'll be hard-pressed to outdo the Patriots in that department in Foxboro and are 0-4 against the spread when losing the turnover battle this season.
Jeremy Maclin's questionable status presents another challenge for the Chiefs. A passing attack that hasn't reached 200 yards in a game since November likely won't end that streak with its top wide receiver out or limited, leaving the ground game to shoulder the load against New England's stout front seven.
Still, with a staunch defense of its own and a road playoff win serving as the latest chapter in an impressive stretch, Kansas City's perception has reached its peak. General sentiment of the Patriots, meanwhile, has bottomed out after consecutive shorthanded losses to end the regular season.
The New England lineups from those defeats, however, shouldn't reflect the talent they trot out tomorrow. Although Bill Belichick is keeping it close to the vest as always, most indications suggest key pieces across his offense are finally nearing full strength after last week's bye, giving Tom Brady his deepest arsenal in two months and leaving the Patriots primed for another playoff run.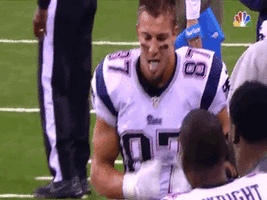 Teaser: Arizona -1 vs. Green Bay, Denver -1.5 vs. Pittsburgh
The Packers may think they turned a corner after going to an up-tempo attack to post 35 points over the final three quarters at Washington, but much like Kansas City-Houston, the final score at FedExField spoke volumes about the home team. The Cardinals possess the personnel Washington lacked to handle Green Bay's offense, especially with Davante Adams' absence giving Aaron Rodgers one less weapon with which to stretch the field.
Of course, the Week 16 rematch won't be as lopsided as the first go-round, when Arizona racked up eight sacks and returned two Rodgers fumbles for touchdowns en route to a 38-8 demolition of the Packers. Starting left tackle David Bakhtiari will return to protect Rodgers' blind side this time, and while that does matter, teasing the Cardinals down to -1 means a much slimmer margin of victory still gets the job done.
In Denver, the Steelers should reach the end of their rope in a season that saw what was arguably the league's most explosive offense lose star running back Le'Veon Bell in Week 8, then his Pro Bowl-caliber replacement DeAngelo Williams in Week 17, and now All-Pro wide receiver Antonio Brown. For good measure, Ben Roethlisberger is expected to play through an AC joint sprain and torn ligaments in his throwing shoulder, against the NFL's best defense, while leading just the second offense in playoff history to take the field without its leading rusher and receiver. Making matters worse, if that's possible, for the Black and Gold: Pittsburgh is on the road for the fourth week in a row, and the fifth time in six weeks, this time in mile-high altitude. The oxygen tanks on their sideline will have to work overtime, even if the home team won't.
For the Broncos, we can expect to see the best of whatever Peyton Manning has left in his tank after he got the chance to shake off some rust in a Week 17 win and then rest up during last week's bye. Simply reaching double digits may be enough for Denver to defeat what remains of the Steelers.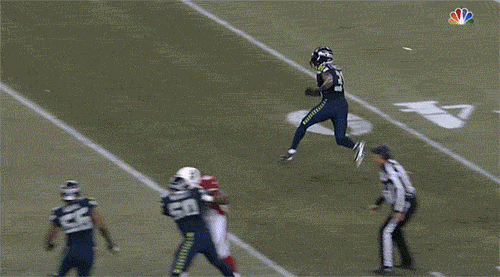 Pick of the Week: Carolina -1 vs. Seattle
In a game between evenly matched teams, with home-field advantage worth three points, the Panthers are laying less than a field goal despite also coming in with a situational advantage. Carolina hasn't left the East Coast in more than a month, making them the much fresher team. The Seahawks are in store for their third straight road game and second straight crossing multiple time zones for a 10 a.m. Pacific Time kickoff, on the heels of enduring last Sunday's sub-zero temperatures in Minnesota.
The prevailing perception behind this point spread is that Seattle knows how to win under pressure. If Blair Walsh makes a chip-shot field goal last week or the Packers recover an onside kick in last year's NFC Championship Game, however, how much differently are the Seahawks perceived due to two events almost entirely beyond their control? They've played exceptionally well under Pete Carroll to put themselves in position to be in big games and get big breaks, but those bounces won't always go their way.
While it would go their way for Marshawn Lynch's return to revitalize their backfield, the restoration of Beast Mode as we know it is no certainty. He's averaged less than four yards per carry this season and hasn't played in two months.
On the other side of the ball Seattle's' defense is forceful but fatigued, so look for the Panthers to push the pace early and often in an effort to wear them down.
As long as that plan is remotely effective, the slimmest of point spreads offers enough wiggle room for Carolina to cover with a close call and get within one win of the Super Bowl.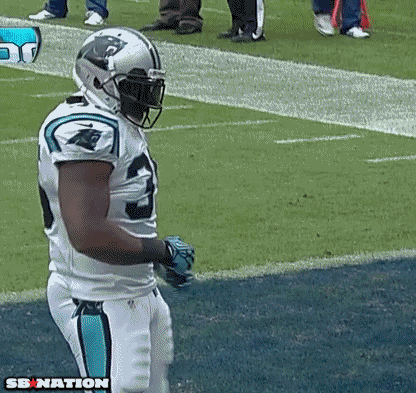 Divisional Round Record: 3-0
Season: 36-23-2
Picks of the Week: 11-5-1