Sometimes, getting ahead of the curve in moving past a long-held truth is a key to successfully betting on the NFL.
Other times, keeping the bigger picture in mind to hold recency bias in check proves a pivotal factor.
And as is often the case, when the betting board obliges, a teaser provides the opportunity to extract value from the realities of both the present and the past.
Tampa Bay/New Orleans Under 52
Last week, the Saints' improvement on defense and slower pace on offense came into focus in a take on the Superdome no longer serving as a safe haven for shootouts. Going back to the well may seem redundant after the Week 8 ticket cashed with room to spare, but as long as value remains, redundancy isn't necessarily a bad thing. And at 52, the value bell is ringing.
One of the factors in the New Orleans defensive improvement has been a lucky draw in terms of scheduling. The going doesn't stand to get too much tougher this Sunday against the Buccaneers, with the jury out on Jameis Winston's health and the aptitude of head coach Dirk Koetter and offensive coordinator Todd Monken in question as well.
With a serviceable supporting cast making the most of its friendly draw on the other side of the ball for a change, Drew Brees and the offense have been able to change their approach, going from a top-3 unit in terms of pace to a borderline bottom-third team in tempo.
A slower pace on offense, an improved defense, and a shaky opponent may once again put points at a premium in a Saints home game, and you won't hear them complaining about it - Sean Payton could get used to silencing any doubters of his defense.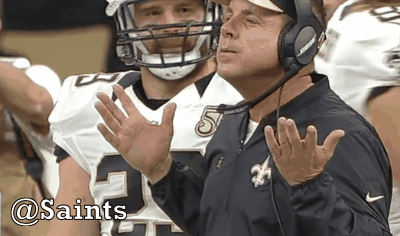 Miami +3 vs. Oakland
As the adage goes, no team is as good as its best game or as bad as its worst. After getting throttled 40-0 in Baltimore on national TV last week, the Dolphins better hope the latter part of that saying holds true. And based on the market support for the Raiders to get them up to -3 on the road, the recency bias may be getting a little carried away here.
Situationally, Miami gets a week and a half to right the ship by going from Thursday night last week to Sunday night this week. For Oakland, meanwhile, it's the second straight road game on the east coast, with no extra rest involved.
From a matchup standpoint, the Dolphins' offense is in no way imposing, and that was before they traded perhaps their biggest big play threat in Jay Ajayi. But the Raiders' defense has been historic for the wrong reason this season, failing to haul in a single interception through eight games. And despite his cavalier attitude, Jay Cutler brings a level of competence the Miami huddle clearly lacked under Matt Moore in Cutler's one-game absence.
Oakland -3 sounds about right on a neutral field, but even a sub-par home field advantage puts the value on the Dolphins, especially when factoring in the situation. It could be another long night in what's become a long season for Jack Del Rio and his squad.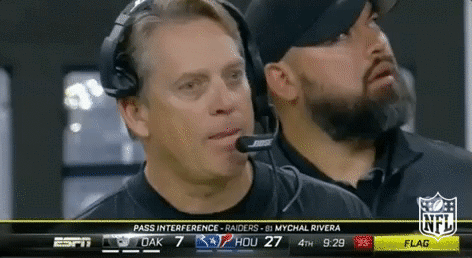 Pick of the Week: Teaser - Seattle -1 vs. Washington, Kansas City +8.5 at Dallas
The line in Seattle presents a textbook example of an opportunity to take a superior team at home to do little more than win outright. In addition to being the better team overall, the Seahawks stand to have a monster advantage in the trenches. The addition of Pro Bowl Left Tackle Duane Brown provides a much-needed boost to their offensive line, while Washington's offensive line remains in shambles due to cluster injuries up front that could make it a struggle to slow Seattle's fierce defensive front, not to mention its secondary.
In the second leg of the teaser there's much less of a gap between the two teams involved, but even a Chiefs loss by a touchdown would hold up their end of the bargain, and Kansas City hasn't lost by a touchdown yet this season despite a schedule that's sent them to Foxboro for the opener and put them head-to-head against Pennsylvania's two Super Bowl contenders in the Eagles and Steelers. There's some underlying logic to back up the Chiefs' ability to keep it close even in games they don't win - Andy Reid and Alex Smith make for about as good of a head coach-QB combo as there is when it comes to limiting mistakes, and with explosive weapons on hand in the form of Kareem Hunt, Tyreek Hill and Travis Kelce, there's a big-play potential that the newest generation of football fans would struggle to recognize from Kansas City. Although the Cowboys got a late-week lift with the news that Ezekiel Elliott will play, Friday morning's 1.5-point adjustment to the spread seems to overstate Elliott's impact. He might make the difference between Dallas winning and losing in what projects to be a close game, but his status is much less likely to determine whether Reid and the Chiefs can simply keep it competitive in the marquee matchup of the weekend.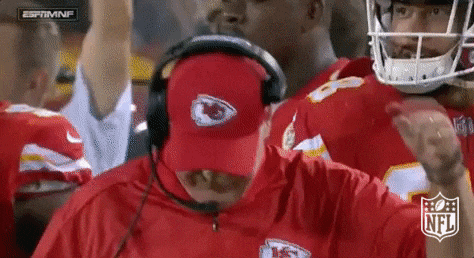 Last Week: 3-0
Season: 14-9-1
Picks of the Week: 5-2-1