Anyone who tells you it's easy to make money betting on the NFL is lying.
Anyone who tells you the three best bets on the board in a given week are on teams quarterbacked by Blake Bortles, Trevor Siemian and Jay Cutler is probably crazy.
So perhaps it's time to cue up Butterfly if you can stomach it, because this week's picks are a trip to Crazy Town.
Jacksonville -3 at Indianapolis
Time is passing I'm asking could this be real
One thing that isn't real about this pick is the belief that Bortles will be good. Given the other matchups in play, he doesn't have to be - taking the Jaguars to do little more than win outright in Indianapolis isn't banking on him to do much.
Bolstered by first-round draft pick Leonard Fournette in the backfield, Jacksonville leads the NFL in rushing yards through six weeks and ranks second averaging a full five yards per attempt. Of course, Fournette bursts of 90 and 75 yards over the last two weeks against the Steelers and Rams, respectively, skew those numbers quite a bit. But eliminate those runs entirely and the Jaguars still hold their own on the ground - despite opposing defenses knowing the limitations at QB - and big rushing plays are a tool in their box, especially against a less-than-imposing Colts defense.
On the other side of the ball, the Jaguars' defense is living up to its "Sacksonville" nickname, leading the league with 23 sacks and a sack rate of better than 10 percent. Matching up against an Indianapolis offensive line depleted by injuries and a young and inconsistent QB in Jacoby Brissett gives Jacksonville a golden opportunity to improve upon those already-strong numbers.
In addition the matchups, we know the Colts are among the league's worst teams without Andrew Luck (who won't return any time soon), and a short week off a Monday Night Football loss in Tennessee doesn't help them. The Jaguars, meanwhile, might actually be an above-average team.
Bortles poses a threat to any wager on a team he plays for, but Jacksonville doesn't have to do anything special to win by 4-7 points, and the ability to push on a win by 3 puts fair value on the Jaguars as a rare but worthy road favorite.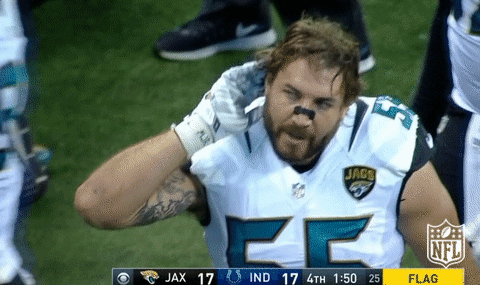 Denver pick 'em at Chargers
My lifestyle's wild I was living like a wild child
The Broncos' offense is nothing to write home about when everyone's healthy. With Siemian and Demaryius Thomas banged up, and Emmanuel Sanders out, there isn't a lot of upside there. But that's built into a line that had the Broncos as underdogs by as much as two points earlier in the week.
What doesn't appear to be built into the line is the Chargers' lack of any home-field advantage whatsoever. An 0-3 homestand against Miami, Kansas City and Philadelphia from Weeks 2-4 showed that the StubHub Center can be expected to pack in at least as many fans of the visiting team as the home team, a factor that can't help but leave the Chargers feeling let down while at the same time giving their opponents a spark they rarely receive on the road.
Simply put, Denver is the better team and in a good spot to rebound after a stunning home loss to the decimated Giants in front of a national audience last Sunday night. With the Chargers getting a zero for home-field advantage, the Broncos should be favored.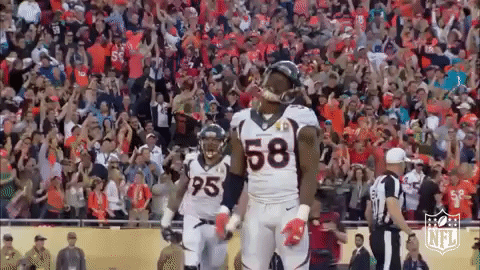 Pick of the Week: Miami -3 vs. Jets
Come and dance with me
The smartest thing you ever did was take a chance with me
Kristin Cavallari might disagree, but a case can be made that taking a chance with Jay Cutler is the smartest thing no one has ever done. And we did just see the Jets dominate the Dolphins last month. But....
If we use 1.5 points for home-field advantage, which seems conservative even for these teams, a month ago the market suggested Miami was a touchdown better than the Jets on a neutral field. Now it's saying the Dolphins are only 1.5 points better, with no major injuries accounting for the 5.5-point swing in just four weeks. Yes, the first line was too high, but this adjustment is too extreme.
Looking back at that 20-6 debacle at the Jets in Week 3, Miami was in the middle of a historically bad travel stretch exacerbated by the aftermath of Hurricane Irma and a Week 4 trip to London. In the rematch, for the first time this season, the Dolphins are at home for the second time in three weeks as they look to exact revenge on a beatable opponent coming off a bitter loss to its archrival.
With the clear better team, at home, in the superior situation, and the ability to push on 3 in a game that may very well be decided by a touchdown, this could be the best chance we have all year to win by dancing with the Dolphins in Miami.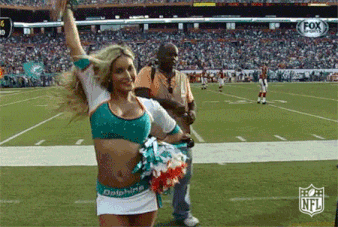 Last week: 2-1
Season: 10-8
Picks of the Week: 4-2