Point spreads don't look to be much of a factor on the Week 5 NFL board, with 11 of the remaining 13 games projected to be within a field goal, and precious few options to work on or off key numbers such as 3.5, 4 and 7 means fewer picks against the spread this week. Edges do remain in play thanks to totals and teasers, but first there is one point spread worth exploring with a handicap similar to a Week 4 winner.
Tennessee -3 at Miami
While the play here is on the Titans, the handicap is almost all about the Dolphins. A Week 5 home opener is unheard of, but that's the hand Miami has been dealt this season. If you're not playing at home until October, it means you racked up some serious frequent flyer miles in September. Factor in the Dolphins' final two preseason games taking them north to Philadelphia and Minnesota, and they haven't played in Miami since Aug. 17. And for good measure, last Sunday they didn't even play on the same continent. There simply isn't much precedent for the amount of travel the Dolphins have been forced into, and that's before getting to the human element of the aftermath of Hurricane Irma. Bottom line: Miami's fatigue level rates about as high as we'll ever see in the NFL.
For Tennessee the availability of Marcus Mariota remains to be determined, and even if he suits up at less than 100% his effectiveness will be a big question. But with Mariota at less than full strength, or even with Matt Cassel starting under center, the Titans can be expected to win this game as much as the Dolphins can be expected to lose it. Taking Tennessee at -3 is betting on little more than an outright victory.
Look for the Titans to bring their "A" game to brush off last week's no-show in Houston, and in the process to brush aside the beleaguered Dolphins.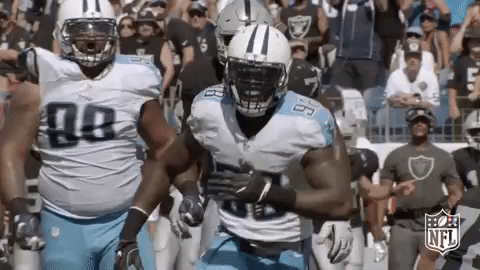 Green Bay/Dallas Under 53
This rematch of January's NFC Divisional Round classic can't help but conjure memories of that epic finish in Dallas. But nine months later the offenses are different in terms of ability and tempo, and one key factor stands to give the defenses a hidden edge.
As far as the offenses go, the Cowboys' recently revered line has dropped off and Dak Prescott has been dinking and dunking as a result of having less time in the pocket - while this may suit his efficiency just fine, a Dallas offense working the clock with the ground game and short passes should pose little threat to the under. The Packers' offensive line isn't in any better shape, with the availability of multiple key cogs in doubt, and big play threat Ty Montgomery is unlikely to play after suffering broken ribs in Week 4's win over Chicago. These offensive obstacles aren't lost on Jason Garrett and Mike McCarthy, which helps explain why these teams are two of the slowest in the league when it comes to seconds per snap - playing fast risks losing possession fast and exposing the defense to too much time on the field.
Speaking of the defenses, they'll bring an unusual amount of familiarity to the table with the opposing offenses. This is the third meeting between the Cowboys and Packers since the start of last season, creating a setting normally reserved for division rivals.
With both offenses operating at a lower level than they did in the unforgettable playoff matchup, the value in this one seems to be on the under, especially considering each defense is well equipped to sniff out what's coming its way.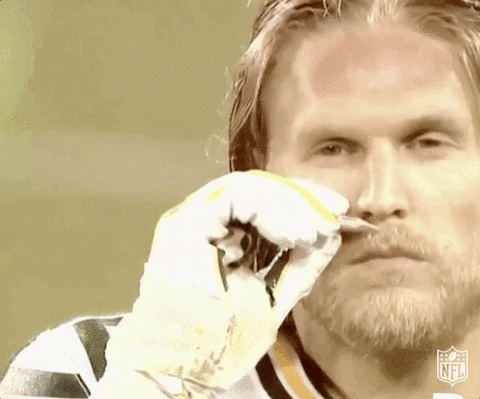 Pick of the Week: Teaser - Carolina +8.5 at Detroit, Pittsburgh -1.5 vs. Jacksonville
En route to stunning the Patriots in Foxboro last week, the Panthers showed a renewed commitment to having Cam Newton run the ball, a good sign for his health following offseason shoulder surgery. While New England's defense is the worst in the NFL on a yards per play basis and one good game doesn't mean the Carolina offense is back, the Lions will likely be down a few key defensive contributors themselves, so the success of what had been a pitiful Panthers offense may have been a little more than a one-time occurrence. And with a stout defense the travels well, the Panthers should be able to keep things competitive in Detroit.
The second leg of the teaser is a classic case of a superior team playing at home needing to do little more than win outright. Situationally, the Steelers also benefit from drawing the Jaguars in their third straight week on the road, including a game in London two weeks ago and a full overtime period in a game they lost outright to the Jets last week. Ben Roethlisberger's performance has been a red flag and may keep the Pittsburgh offense in check, but with T.J. Watt and Joe Haden on board the Steelers' defense is vastly improved, and whatever struggles Big Ben has, it's still Blake Bortles on the other side against the home defense.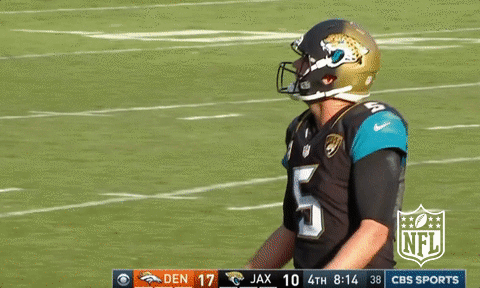 Last week: 1-2
Season: 8-4
Picks of the Week: 3-1