It's been a rough go of it for sportsbooks lately, with NFL favorites covering at a clip of almost 70% since Week 7 proving extreme enough to infiltrate even the mainstream media.
The tough stretch for the other side of the counter has lined the pockets of many bettors with extra cash, and as the results at the bottom of this post would suggest, it's fun being part of that crowd. But hot streaks are just that - they're streaks, and they're to be enjoyed, but they don't last forever. Bettors riding them better not get carried away if they want to last. This isn't a "get rich quick" kind of game, unless you started betting favorites six weeks ago and are ready to quit now. Long-term success in this endeavor ultimately boils down to isolating edges and letting them grind away over time, gladly accepting the wins but also properly accepting the losses and learning from every wager regardless of the outcome in order to keep growing.
With a humble confidence, the always-evolving quest for edges to continues....
New Orleans -4.5 vs. Carolina
No, the favorite frenzy won't last forever, but it may well continue in this one. On a fundamental level, the Saints are the better team and they have one of the league's strongest home-field advantages. And from a game flow standpoint, if the Panthers have to play from behind, they could be in trouble.
The Saints' defense was exposed last week without either of its top two CBs available against the Rams, but Ken Crawley is slated to return this week and Marshon Lattimore is questionable to suit up as well. This has the Saints poised to play much more like the defense that entered Week 12 ranked 8th overall and 4th against the pass according to Football Outsiders' DVOA charts. That puts the Panthers in store for an uphill battle through the air, Cam Newton only averaging 4.7 yards per attempt and completing less than 40 percent of his passes against the lowly Jets last Sunday, with Devin Funchess the only WR to record a reception.
Greg Olsen is questionable for the Panthers after aggravating a foot injury in New York that had sidelined him since Week 2 and his status looms large, as the road underdog should struggle to score with the Saints in the absence of another weapon in the passing game.
On the other side of the ball, the Panthers boast a stout defense but the Saints' offense has been even better, coming in as the best in the league according to DVOA, #6 in passing and #1 rushing. That kind of balance gives the home favorite all kinds of flexibility to exploit whatever it's given.
As the inferior team walking into an amped-up Superdome crowd, it could be a rough day for Cam Newton & Co.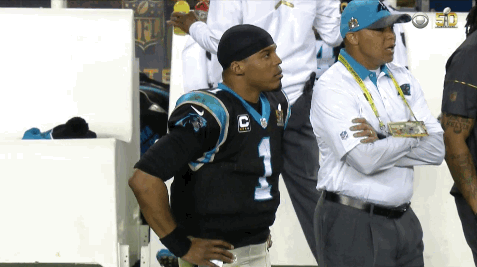 Seattle +5 vs. Philadelphia
This is where the pendulum seems to be swinging too far in terms of market support for favorites. Taking the Seahawks in no way reflects a desire to step in front of the Eagles on their current roll. They sport the league's best record at 10-1, they have a bona fide MVP candidate in QB Carson Wentz, and they have a heck of a defense, too - #3 overall, #4 against the pass and #3 against the run, according to DVOA.
But this line implies the Eagles are just shy of 10 points better than the Seahawks on a neutral field. Going a step farther, it implies the Eagles are 4 points better than the defending NFC champion and hard-charging Falcons, who closed as 1-point favorites in Seattle on Monday Night Football in Week 11. It's difficult to argue against the Eagles being the best team in the league, but the gap between them and other playoff-caliber teams shouldn't be quite as wide as this point spread suggests.
The "Legion of Boom" may have become the "Legion of 'Whom?'" without Richard Sherman or Kam Chancellor, but the Seahawks defense has responded well in the aftermath of losing two stalwarts for the season, holding the Falcons to just 4.8 yards per play two weeks ago and limiting the 49ers to 4.2 yards per play in San Francisco last week.
And while the other 10 guys in the offensive huddle don't inspire much confidence, Russell Wilson's ability to have this team at 7-4 and squarely in the playoff hunt speaks volumes to him being an MVP candidate in his own right. The Seahawks could very well lose on Sunday Night, but it would be no surprise to see them keep it competitive in front of a fired up home crowd under the lights.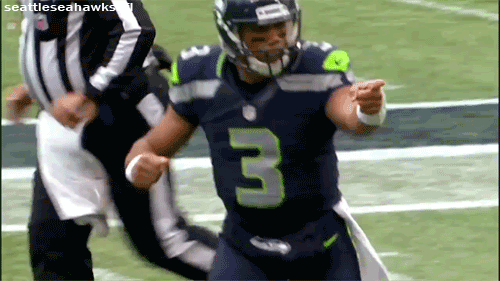 Pick of the Week: Teaser - New England -2.5 at Buffalo, Oakland -2.5 vs. Giants
There's not much if any line value on the Patriots this week, but confidence in their ability to win sets them apart. Laying 8.5 points is steep in Buffalo against a rejuvenated Bills team now that Sean McDermott is back to playing his best QB, but if this one is close late, would we rather be backing McDermott and Tyrod Taylor or Bill Belichick and Tom Brady? When asking for little more than an outright win, the confidence behind that answer can go a long way.
As far as the Raiders go in the second leg, Derek Carr and the offense will be shorthanded at WR without Michael Crabtree and Amari Cooper, but not as shorthanded as the Giants will be by virtue of turning to Geno Smith at QB. It's justifiable for a 2-9 team to start building for the future, but for the Giants to turn to Smith instead of 2017 third-round draft pick Davis Webb makes a questionable decision to bench Eli Manning a categorically bad move, and it's one that has been handled even worse by the organization. It's difficult to imagine this debacle sparking a Giants defense we've already seen quit once in the Bay Area this season.
Unless Geno Smith has figured out a lot of things since his days at West Virginia - and if his career stat line (completion percentage less than 58, with 28 TDs against 36 INTs) is any indication, he hasn't - it could be one of those "nothing comes easily" kind of days, which Smith and this year's Giants know a little too well.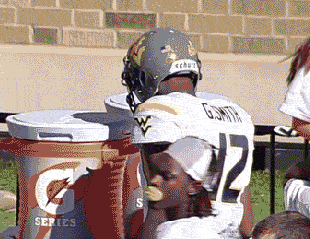 Last week: 2-1
Season: 20-13-3
Picks of the Week: 8-3-1