As each NFL season progresses, we get more and more data points that enable us to make increasingly informed wagers. While there's plenty to be said for strength in numbers, more information can also mean a more efficient betting market.
So here's an attempt to harness one of the biggest strengths a bettor utilize: the power of simplicity. Time to sift through the clutter and cut to the core of what may matter most between the lines on Sunday.
Chicago +3 vs. Detroit
The Lions are absolutely the better team here. But they're not equipped to blow anyone out, nor are the Bears equipped to get blown out, in this setting.
For starters, Detroit ranks 21st in the league in offensive DVOA, a tick below average in passing and near the very bottom in rushing. That's not an ideal recipe to build a big lead, especially against a top-10 defense according to the same metrics, with the Bears ranking above average defending both the pass and the run.
Tempo also looks to play a role, with the Lions ranking 25th and the Bears 30th in situation-neutral pace according to Football Outsiders, and fewer plays meaning fewer opportunities for the better team to build a margin.
On top of the matchup, the situation calls Detroit's ability to dominate into question. Borderline-freezing temperatures and double-digit winds don't suit the Lions well as a dome team, and they may struggle to take Chicago as seriously as they should after the Bears' loss last week to the Aaron Rodgers-less Packers, not to mention a lookahead to a pivotal Thanksgiving showdown with the Vikings in Detroit that kicks off less than 96 hours after this one.
We've already seen the Bears beat the Steelers and Panthers at home this season, in addition to taking the Falcons down to the wire and falling by just 3 to the Vikings. Another close one at Solider Field could be in the cards this week, and it wouldn't be a surprise to see the home team emerge victorious.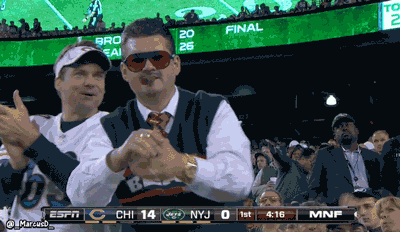 Cincinnati +2.5 at Denver
This line implies the Bengals and Broncos are equal teams. Factoring in their current form, however, Cincinnati is considerably better, so this is a play on line value.
There's the natural matchup issue of the Broncos' fearsome pass rush attacking a porous Bengals offensive line, and not helping matters is that this marks Cincinnati's third straight road game, at mile-high elevation to boot.
But taking the human element into account, it's fair to question what the Broncos have left in the tank at this point. QB issues have held back an otherwise talented roster for two months now, and after getting undressed in Week 9 in Philadelphia, if they had an "A" effort left it figured to show last week in primetime at home against the hated Patriots. Instead the Broncos laid another egg, losing by double digits for the fifth straight game.
That we could see them snap that streak easily and still cash with the Bengals makes the road underdog an attractive bet as first-year Broncos head coach Vance Joseph continues to search for answers.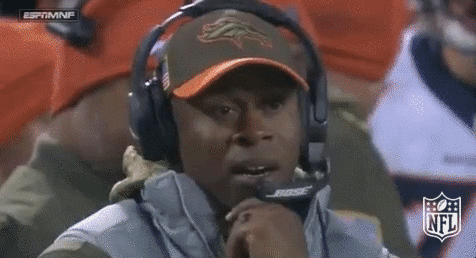 Pick of the Week: Teaser - New Orleans -1.5 vs. Washington, New England -1 "at" Oakland
Kirk Cousins might be a franchise QB after all, but the first leg of this teaser is all about the Saints. They're incredibly well balanced on offense, with those Football Outsiders DVOA charts putting them #2 overall, #8 passing and #1 on the ground. But the bigger story for the Saints is their defensive improvement, going from a longtime liability in years past to a top-5 unit in 2017. That makes it nice being able to back them as the clearly superior team, at home, needing to do little more than win outright.
In the second leg of the teaser, Oakland gets designated as the home team in Mexico City and the situation would seem to favor the Raiders - they have the familiarity of having played at Estadio Azteca last year and they're off their bye; meanwhile, for the Patriots it's their second straight road game, second straight at high elevation, and a slightly short week after playing in Denver last Sunday night. But it's the Raiders who could wear down first in this one, thanks to a smart plan by the Patriots to get an edge in acclimation to the elevation by preparing in Colorado Springs this week.
The matchup also favors the New England offense significantly, pitting the NFL's best offense and best passing game against the league's worst defense both overall and against the pass, according to DVOA. It's bad enough that if the Raiders don't intercept a pass from Tom Brady, then nobody on their roster will be able to give thanks for a 2017 interception next Thursday. How an NFL team couldn't have an interception or two fall into its lap before Thanksgiving is difficult to fathom. And with the Patriots' offense finding its stride, it's reasonable to expect the Raiders to remain without an interception until at least Week 12 - aside from WRs stretching the field vertically (Brandin Cooks) and horizontally (Danny Amendola), note that TEs, RBs and a fullback just accounted for 60% of Brady's completions against a superior Denver defense.
The Patriots look positioned to pick their poison against a Raiders defense likely to give them plenty of options, setting the stage for an emphatic win for the favorite.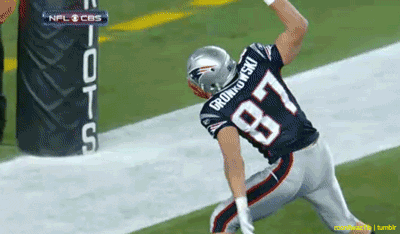 Last week: 1-2
Season: 16-12-2
Picks of the Week: 6-3-1