No team is as good as its best game or as bad as its worst.
Football fans know the adage well, and since we seem to see it play out as often as ever these days, the saying comes front and center as a topsy-turvy NFL season enters Week 10.
Buffalo +3 vs. New Orleans
One of these teams comes in off a blowout win over a Tampa Bay team we considered a playoff contender not long ago. The other seemingly limps in off a decisive defeat at the hands of a Jets team we expected to be historically bad in 2017. So why bet on the latter instead of the former?
For starters, the scenario laid out above is built into the point spread and then some. This line implies the Saints would be favored by double digits over the Bills in the Superdome, where in the past two weeks they closed as one-possession favorites over far lesser opposition in the Buccaneers and the Bears.
Going beyond the numbers, the Bills also come in fresher, having gotten a mini bye after drawing the Thursday night game in Week 9. The Saints, meanwhile, are already more than a month removed from their Week 5 bye. Playing on the road often has the dome team out of its element; a mid-November date with the Bills in Buffalo can accentuate that.
Lastly, perhaps the most key matchup of the game favors the home team. For the major strides the Saints have taken on defense this season - and for them, a top-10 defense according to Football Outsiders really is major, given their track record - a significant chunk of that improvement has come against the pass, as they only rank 28th against the run. And what do the Bills like to do when they have the ball? With LeSean McCoy at RB and question marks abound across the rest of the offense, it's not tough to figure out - the Bills get their workhorse the ball as often as possible. His 149 carries rank 6th in the NFL, and while the workload hasn't been efficient at 3.7 yards per carry, McCoy always presents a big-play threat, especially on extra rest and going up against a bottom-5 run defense.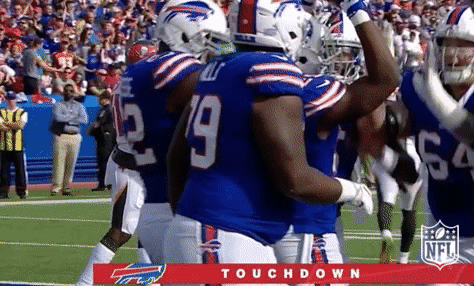 Cleveland +11 at Detroit
It's getting late in the season and the beleaguered Browns are winless once again. We just saw the Lions win big on national TV. So what gives? Quite a bit, actually....
At +13 earlier in the week this game warranted a bigger bet, but catching double digits with Cleveland is worth something of an investment nevertheless. Yes, the Browns stink. But they're not as bad as many would think.
Looking at yards per play differential the Browns are only slightly below average, gaining 4.7 and allowing 4.9. An alarming turnover differential of -13 through just half the season has done them in, and with DeShone Kizer at QB turnovers remain an inherent risk with the Browns. But getting Corey Coleman back at WR can only help, and a winless team coming in fresh off its bye can be expected to turn in one of its best efforts of the season.
Detroit, on the other hand, wouldn't be in position to put its best foot forward even if the opposition commanded more respect. On a short turnaround after Monday night in Green Bay, the Lions get the lowly Browns sandwiched in between a rare win at Lambeau Field and another key divisional road game next week in Chicago, before what's shaping up to be a pivotal NFC North showdown with the Vikings on Thanksgiving.
An NFL team can be bad and still keep a game within 7-10 points. And with the Browns in the far superior spot, we might need to prepare our minds and bodies for a surprising result this weekend courtesy of Cleveland.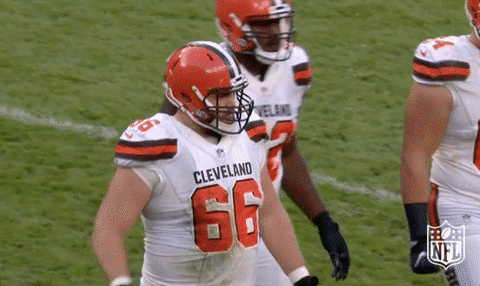 Pick of the Week: 6.5-Point Teaser - New England -1 at Denver, Carolina -2.5 vs. Miami
The first leg of the teaser boils down to trust more than value. The Broncos may have just played their worst game in Philadelphia, their defense far too talented to allow anywhere near the 51 points it surrendered to the Eagles. And a nationally televised home game against the hated Patriots should get the Broncos' best effort in a bounce-back spot. But as long as incompetence remains rampant under center, there's no telling when this team has hit rock bottom. And with the Patriots fresh off their bye and well aware of their recent difficulties in Denver, their best game could be yet to come. A close contest on Sunday night would be no surprise, but few things in football can be counted on more consistently than Tom Brady and Bill Belichick finding a way to win, and that's about all this wager is asking them to do.
Should the Patriots come through Sunday night, it would set things up nicely for Monday night in Charlotte. There's no rush to back the enigma that is the Panthers' offense, but there's plenty of reason to back their defense, especially against a suspect Dolphins offense stepping way up in class, taking on Football Outsiders' #5 defense after drawing only two upper-half defenses through the season's first half and failing to score in either game. This is a classic opportunity to take the clearly superior team, playing at home, to do little more than win outright. And given how quickly the Panthers' defense is likely to usher the Dolphins' offense off the field, Jay Cutler should have plenty of time to get his hair fix on while watching much of this one from the sidelines.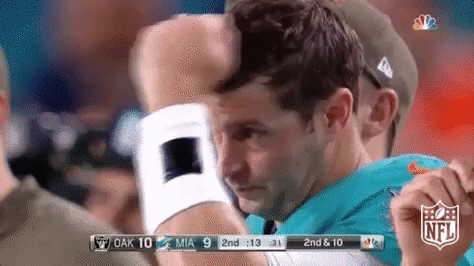 Last week: 1-1-1
Season: 15-10-2
Picks of the Week: 5-3-1