Tobias was born on the streets of Winnipeg until a kind stranger brought him to an animal shelter.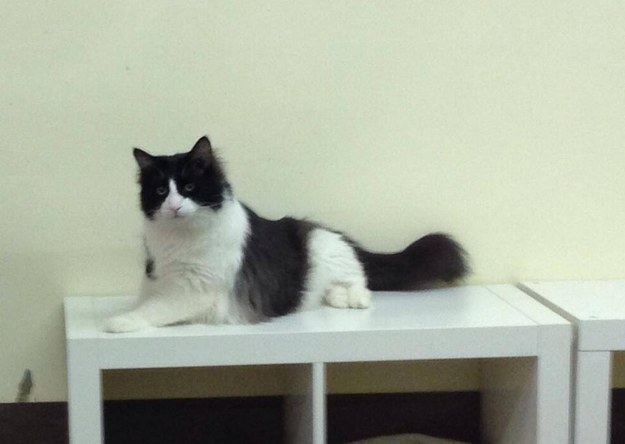 He relocated from foster home to foster home because he was a very unruly cat.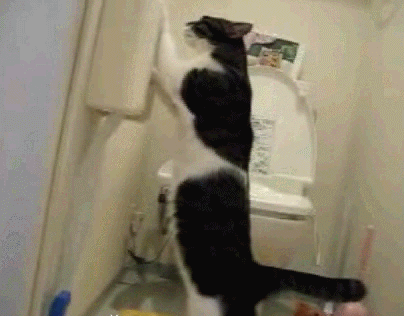 An employee of at the WHS was brought to Craig Street Cats, a non-profit organization that specializes in feral cat management.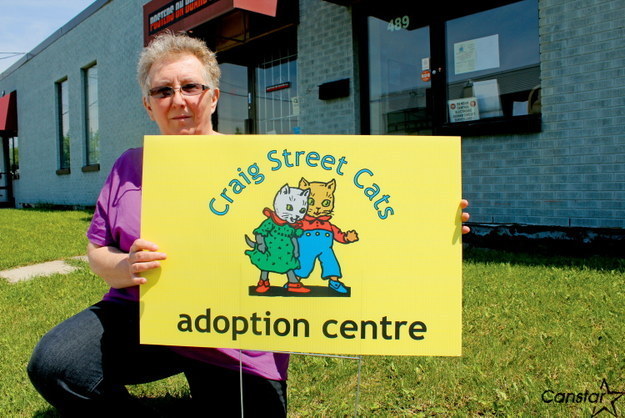 His stay at the organization opened his eyes to the reality of the widespread maltreatment and neglect of cats.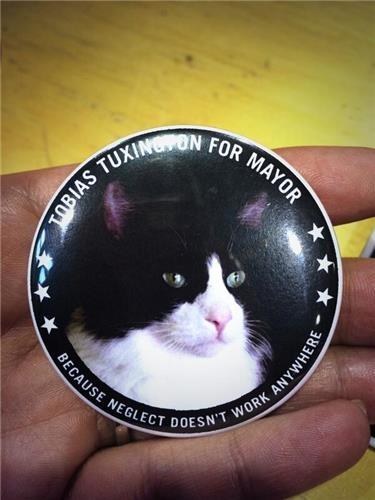 Inspired and endorsed by another tuxedo cat, Tuxedo Stan, who ran for mayor of Halifax, Nova Scotia in 2012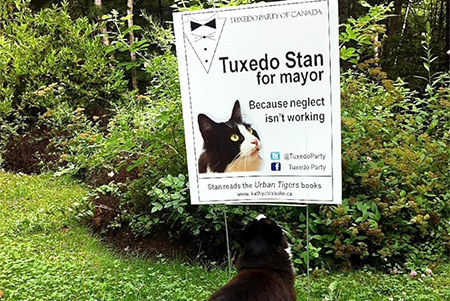 His platform addresses the inadequate forms of population control of cats in Winnipeg and questions the "strategy" of neglect that seems to be the city's default method of handling this problem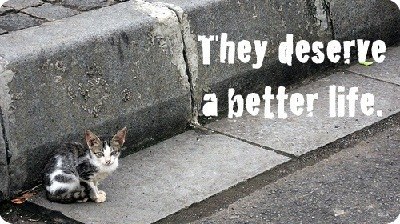 This slogan applies not just to population control, but to Winnipeg's other staggering issues.

Advocates the trap-neuter-return method of population control for Winnipeg's community of cats.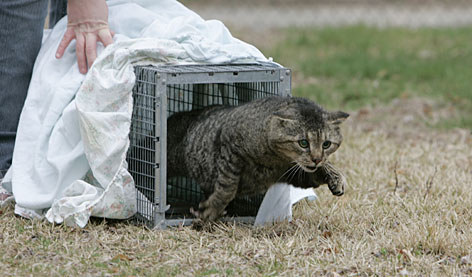 Low cost, high volume spay/neuter facilities.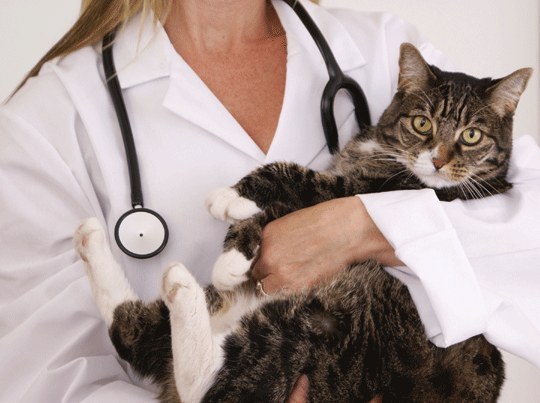 He even has a Facebook page!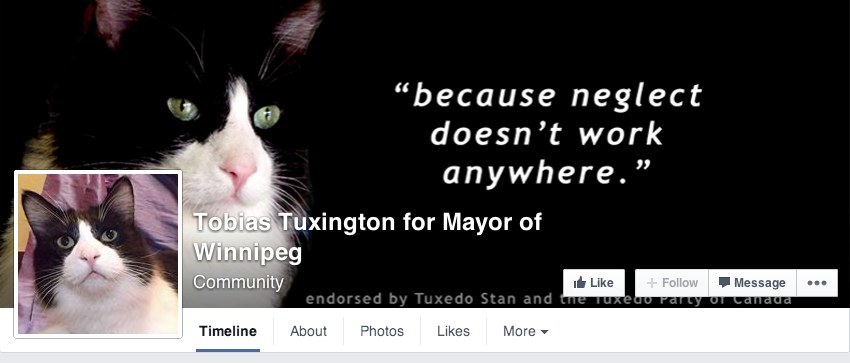 And a Twitter account!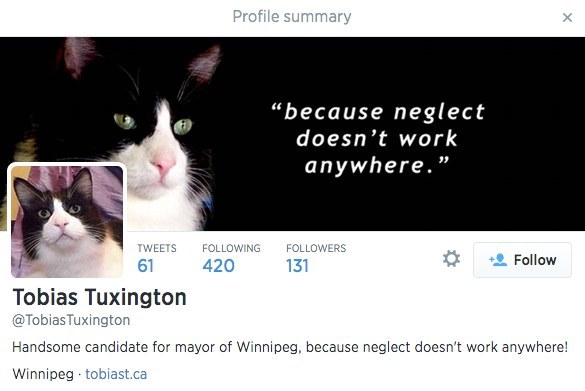 After already appearing on two major Canadian television networks, he's patiently waiting to get a call from Ellen.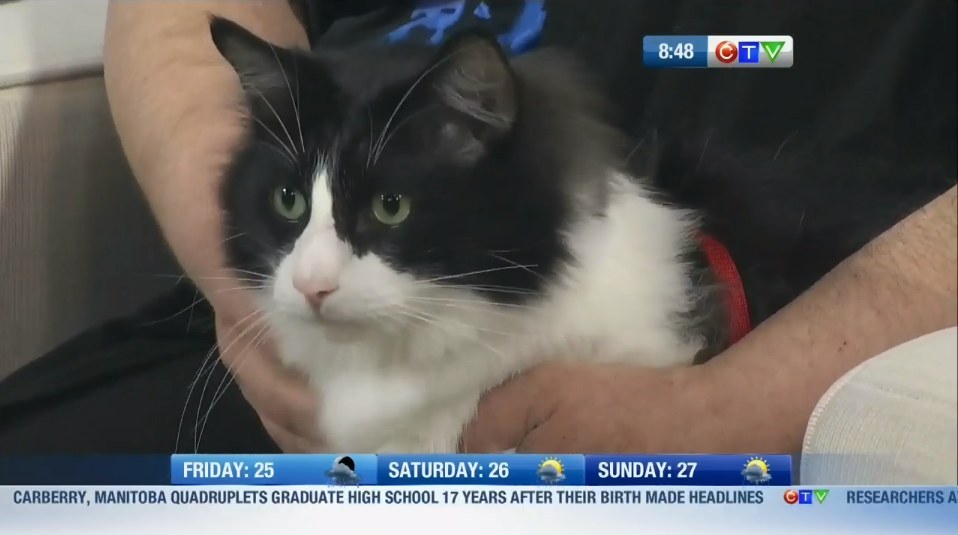 All proceeds made from the campaign trail will go toward providing accessible spay/neuter centres across Winnipeg and extending the reach of Craig Street Cats to save the thousands of feral cats still out there.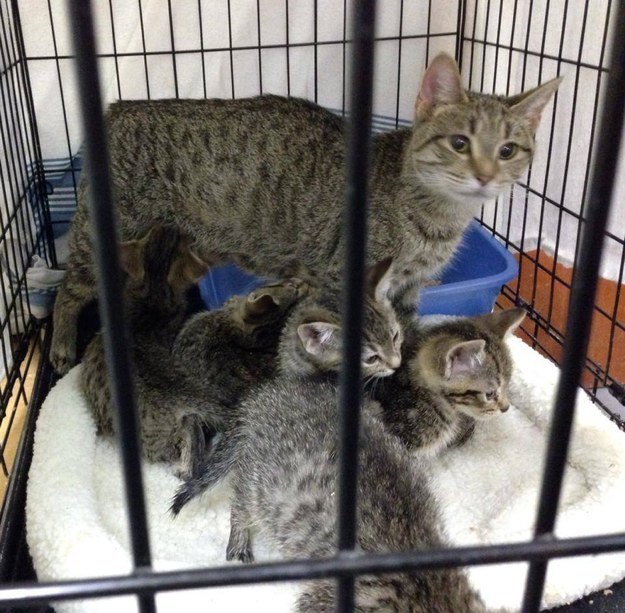 This post was created by a member of BuzzFeed Community, where anyone can post awesome lists and creations.
Learn more
or
post your buzz!