1.
Earlier this year, he was named the "World's Most Outstanding Mayor" and presented with this honourary tiara.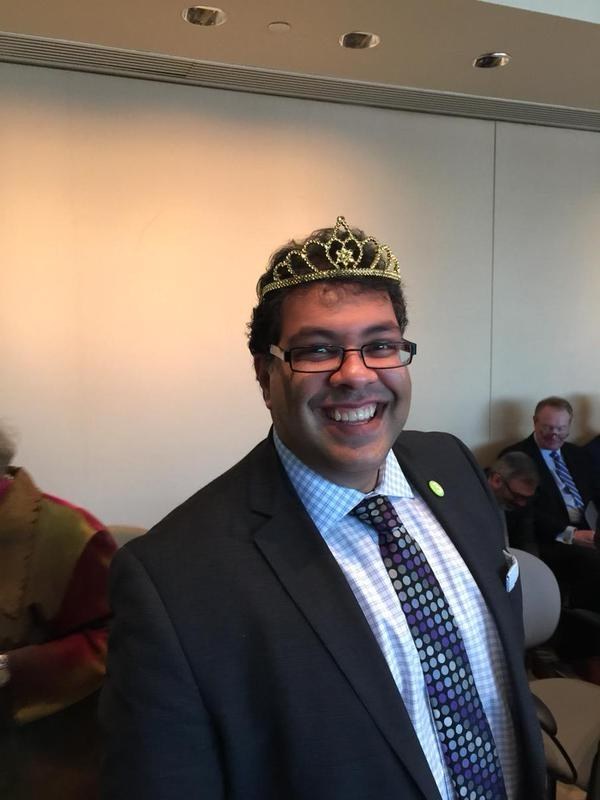 2.
He's the holder of the "2014 World's Best Mayor" award presented by the City Mayors Foundation.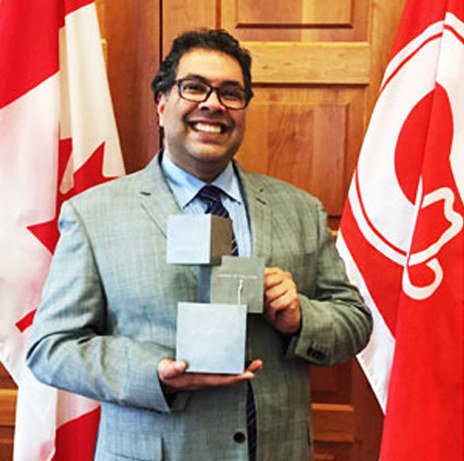 3.
His celebrity status was grand enough to compel Neil Patrick Harris to pull over for this legendary selfie.
4.
He gave the most perfect response to people who attempted to canoe down a river during a city-wide flood.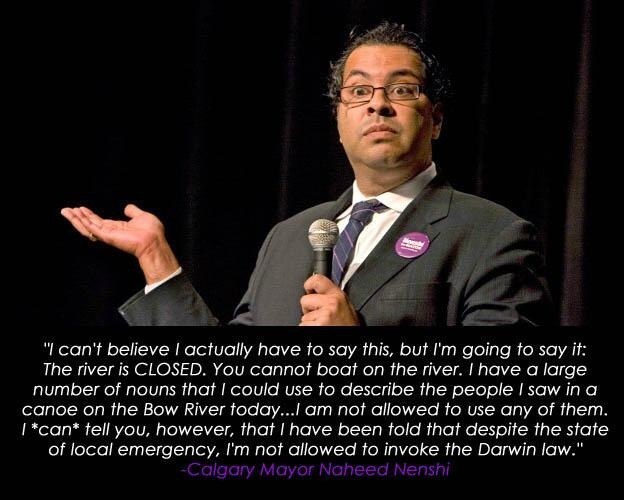 5.
And for his admirable leadership during said flood, he's universally beloved by all of his citizens.
6.
He's an absolute pro when it comes to shutting down the haters.
7.
He cosplayed as the 11th Doctor from Doctor Who at last year's Calgary Expo.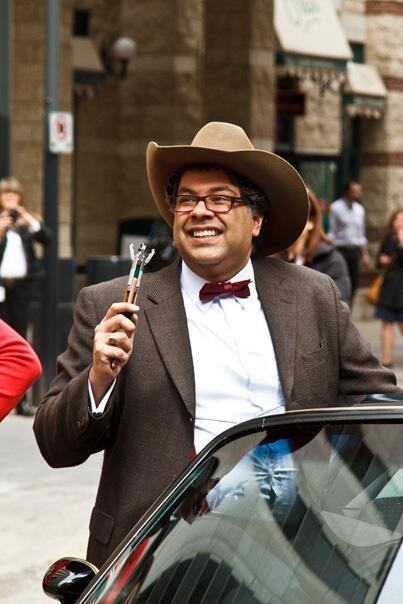 8.
He can masterfully maintain his composure while internally geeking the freak out in this picture.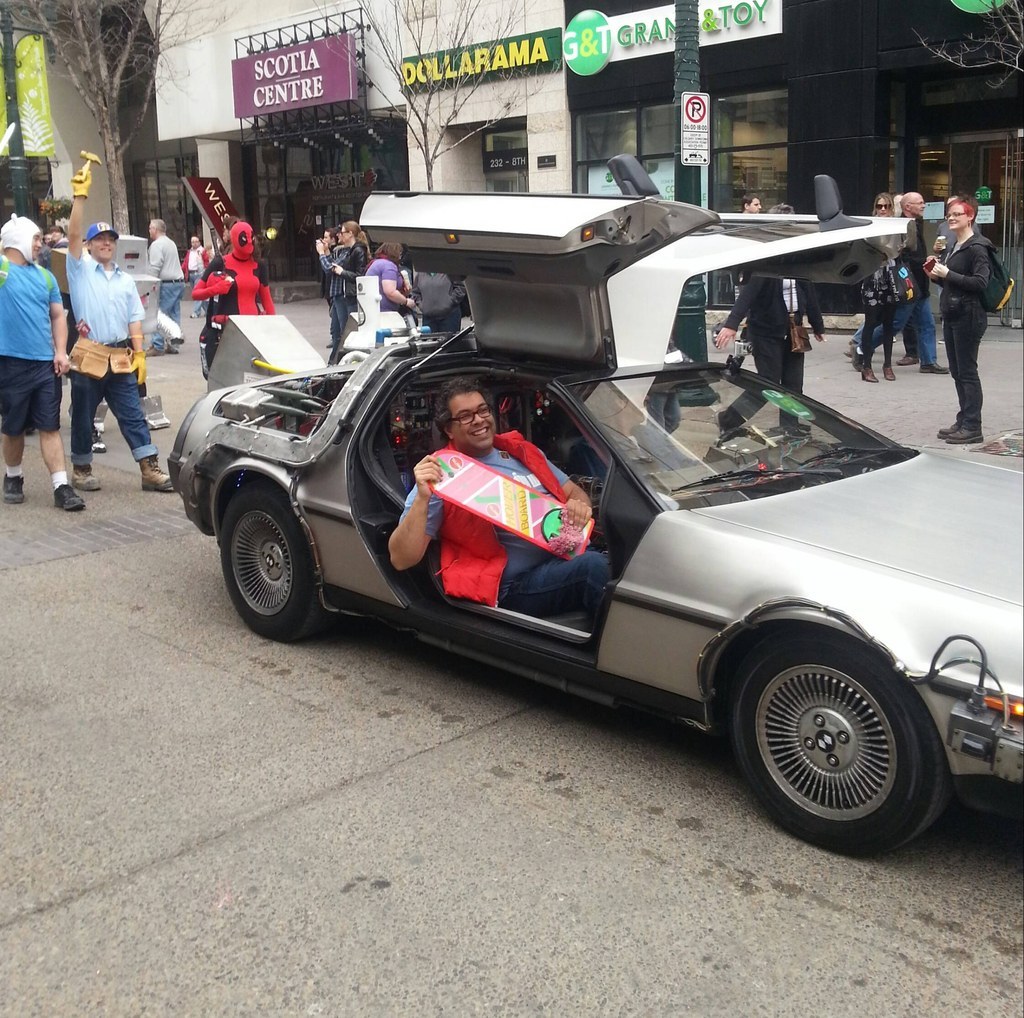 10.
He's dangerously armed and prepared to protect his city from a zombie uprising.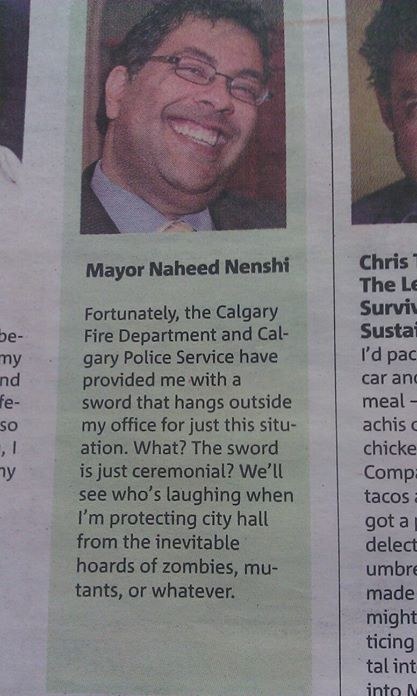 11.
He boldly made a bet with the mayor of Anaheim that the Calgary Flames will eliminate the Anaheim Ducks from the playoffs...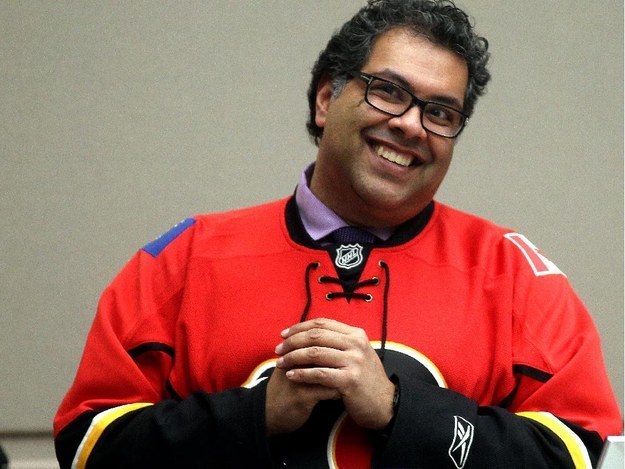 ...and if the Flames lost, Nenshi agreed to belt out a rendition of Frozen's "Let It Go" during the next city council meeting.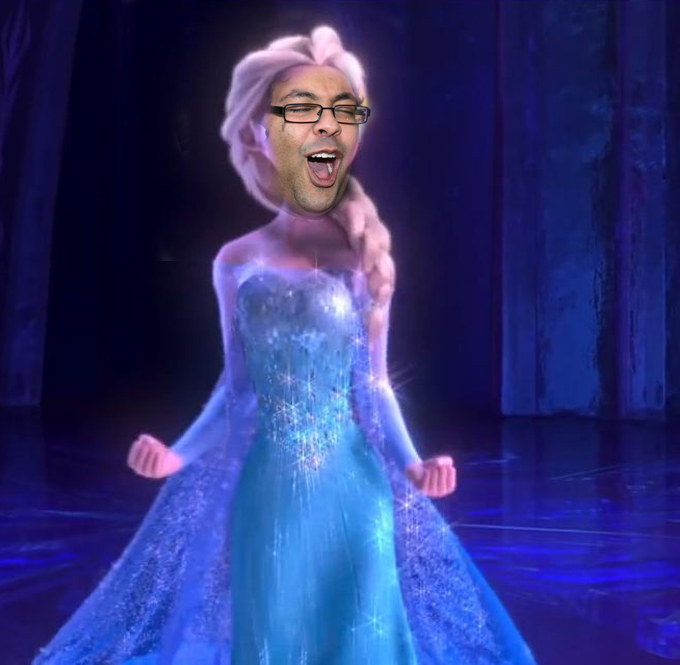 And lo and behold, the Ducks won the series.

12.
Only somebody as charismatic as Mayor Nenshi could make Torontonians super-duper jealous of Calgary.
13.
Shots fired.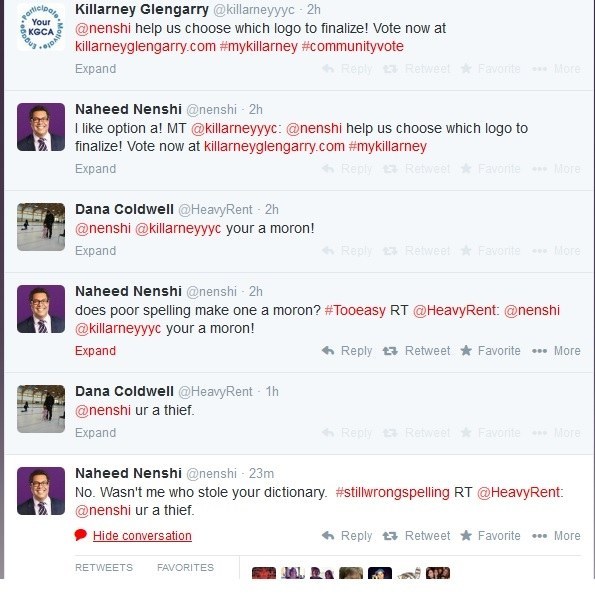 14.
He's not ashamed of his selfie stick.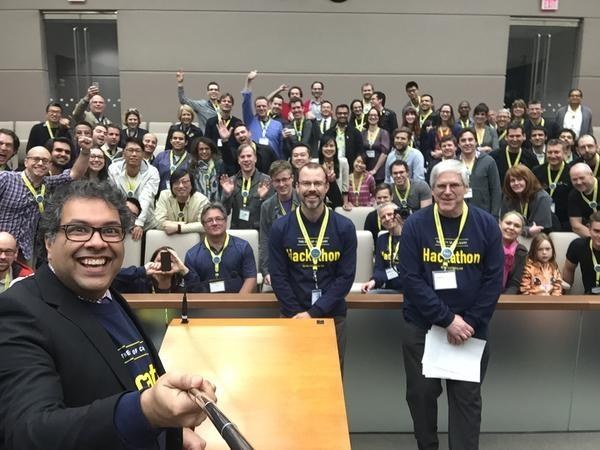 15.
And he certainly won't apologize for this duck face.
16.
All in all, he's an all-around decent human being who effortlessly exemplifies the spirit of a true Canadian.
This post was created by a member of BuzzFeed Community, where anyone can post awesome lists and creations.
Learn more
or
post your buzz!