1.
The man who's bold enough to describe his ideal date night: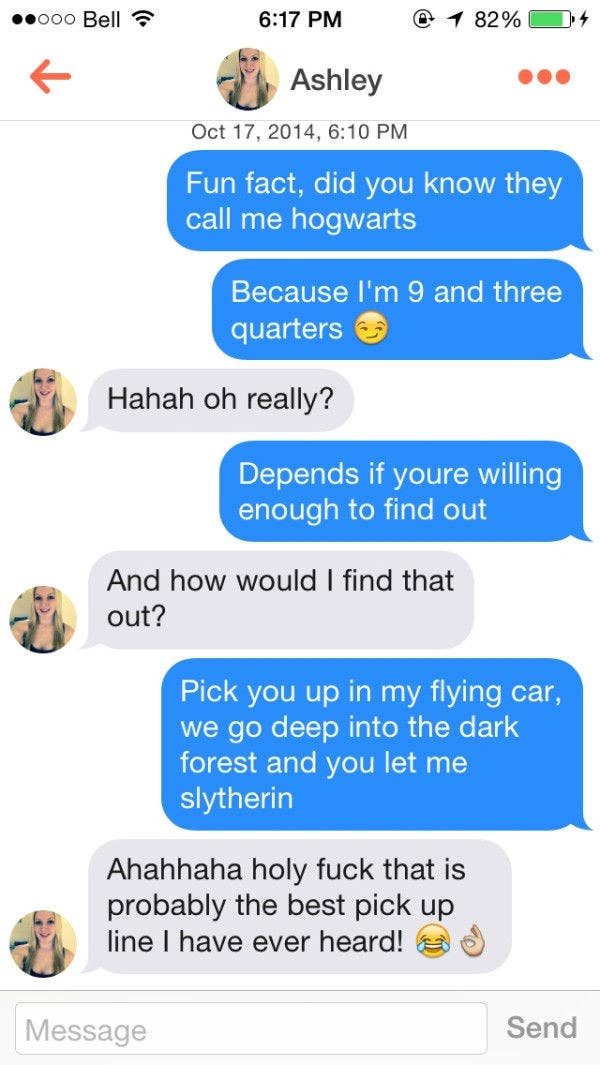 2.
These "fantastic beasts" who can be found on Tinder: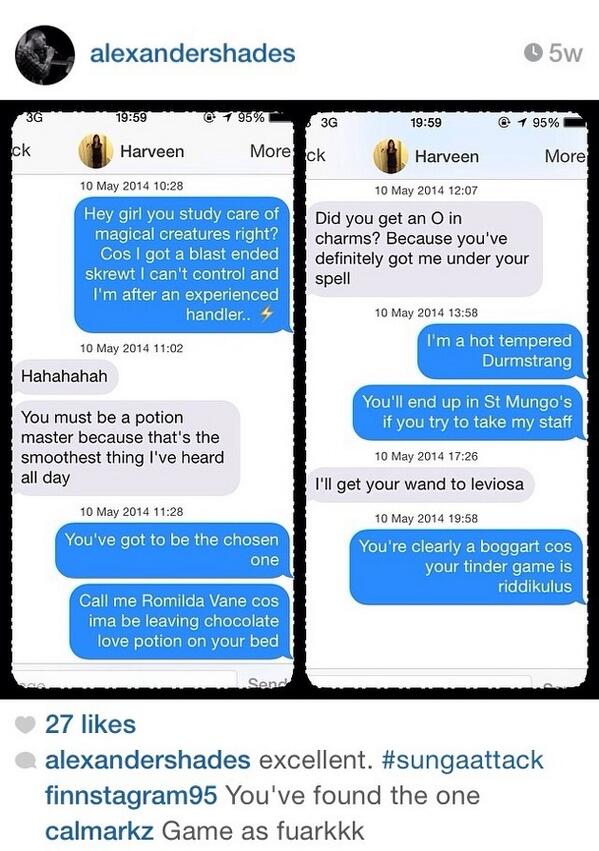 3.
This unsuccessful attempt to save face by appealing to a member of the fandom:
4.
This competitive exchange to see who can be the creepiest creep: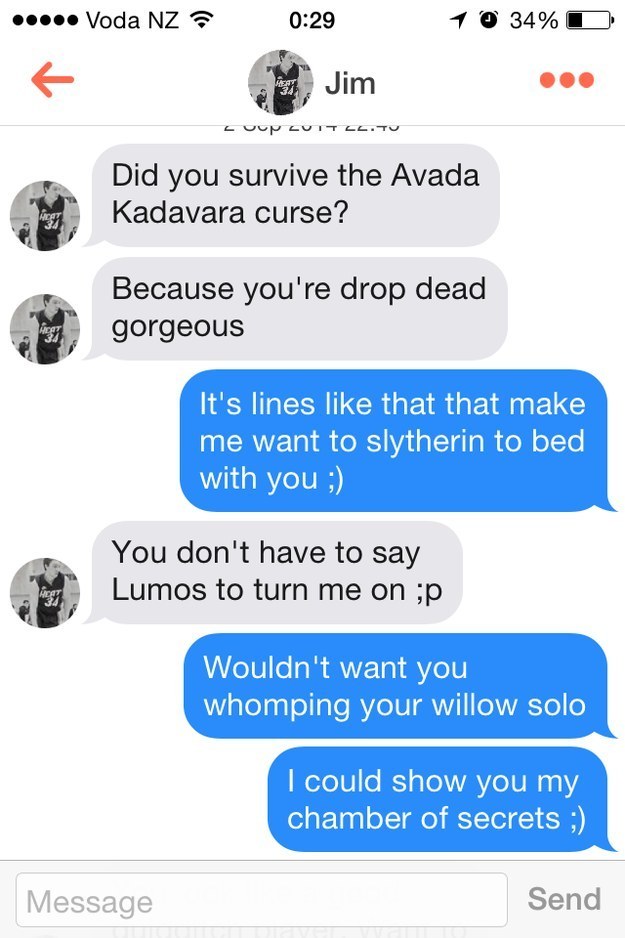 5.
The guy who's a player on and off the Quidditch pitch: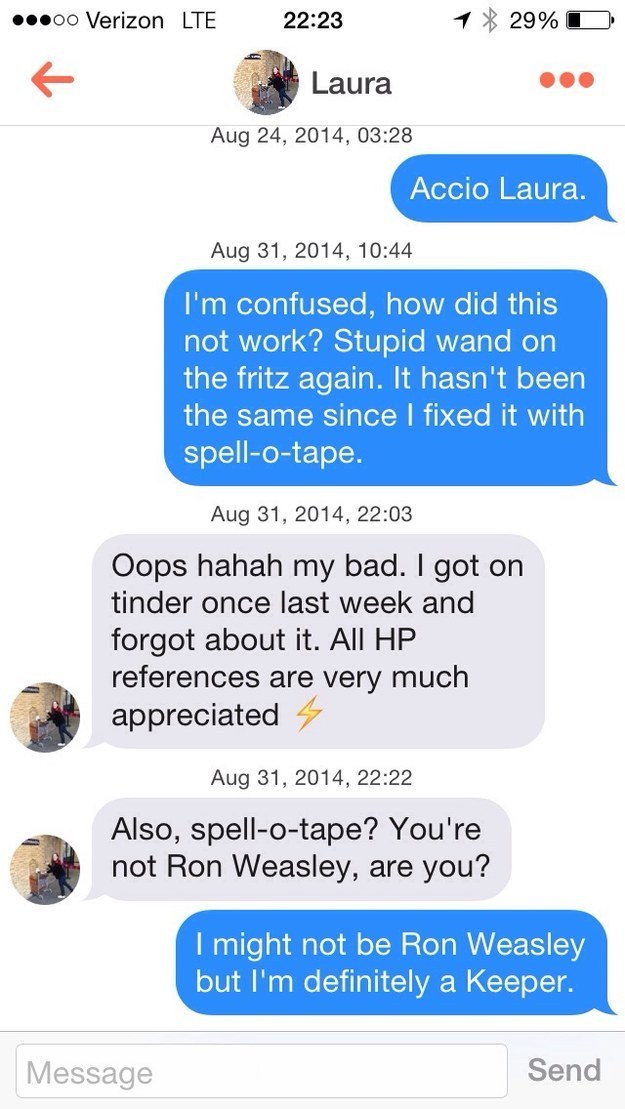 6.
Her Tinder game is as smooth as butterbeer: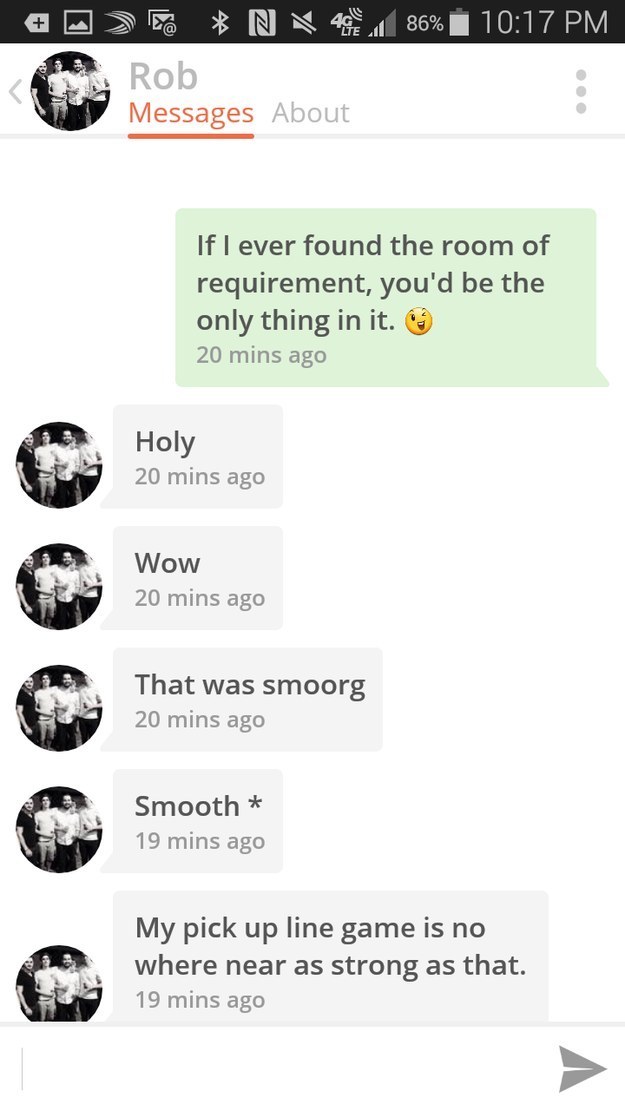 7.
The guy who dives straight into the Ron and Hermione foreplay: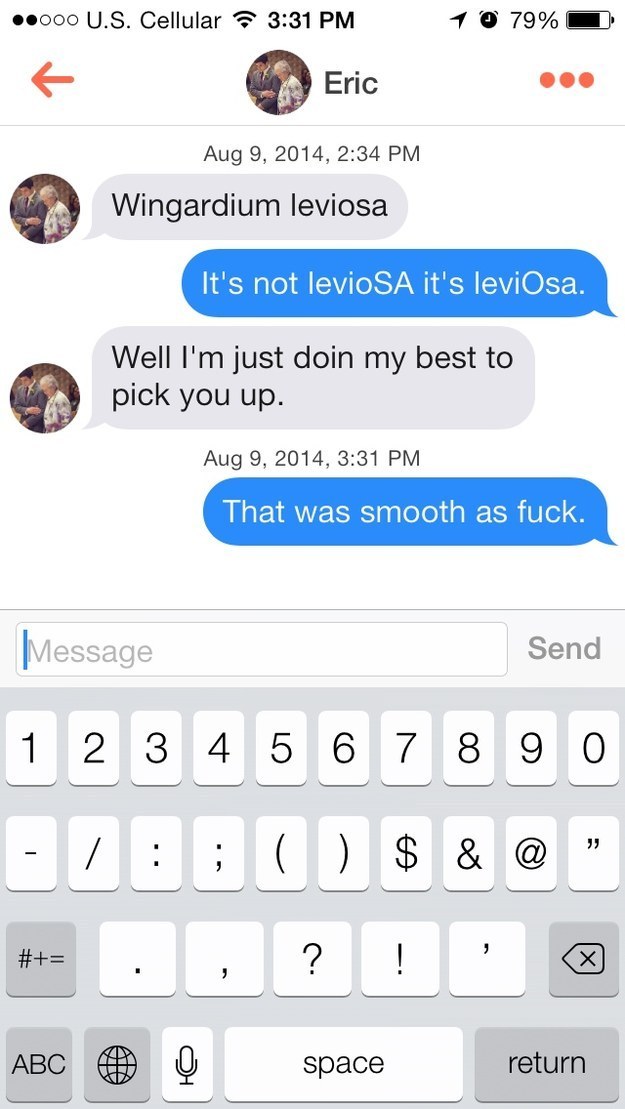 8.
Move over, Beedle. There's a new bard in town.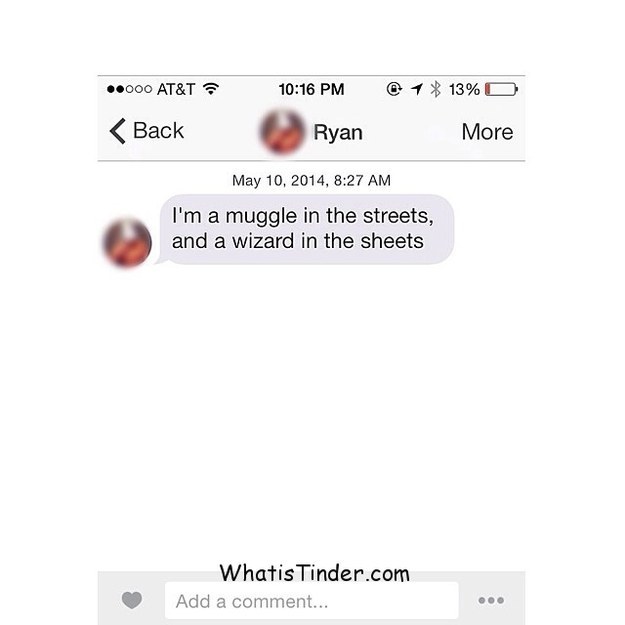 9.
The guy who ultimately doesn't impress the girl who uses the Metric system: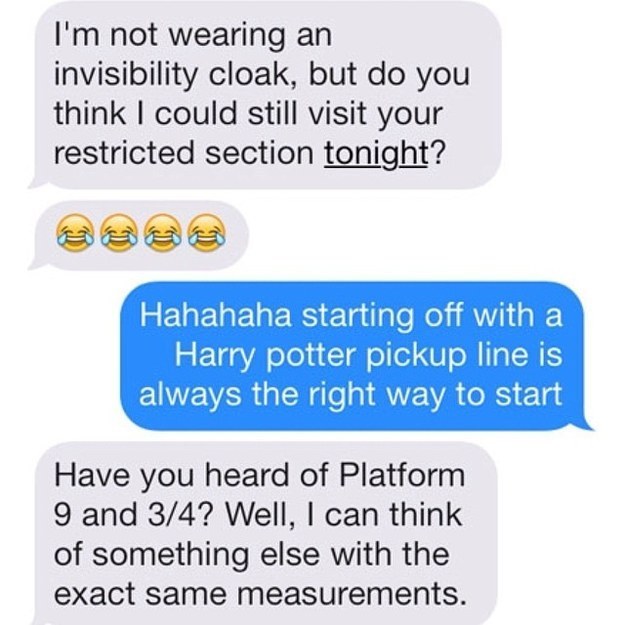 10.
The person who's probably not mature enough for a "Sirius" relationship:
11.
Game, set, UNMATCH!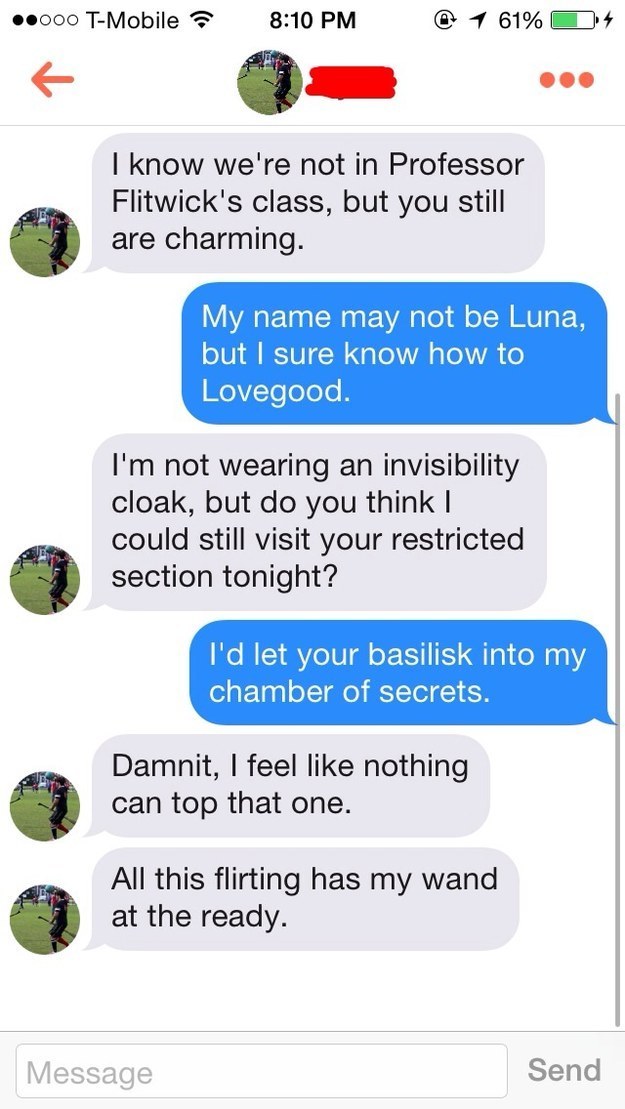 12.
And finally, the wizard who might have failed their Charms O.W.L.: