This post has not been vetted or endorsed by BuzzFeed's editorial staff. BuzzFeed Community is a place where anyone can create a post or quiz.
Try making your own!
12 "Harry Potter" Pickup Lines You Should Probably Never Use
Swish and flick...to the left.
1.
The man who's bold enough to describe his ideal date night: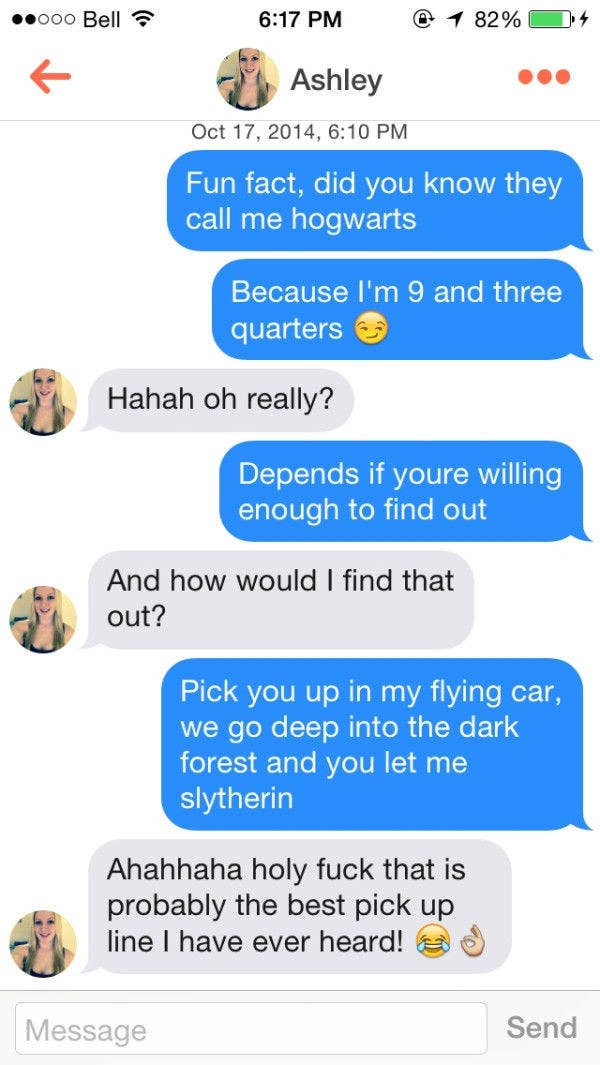 2.
These "fantastic beasts" who can be found on Tinder: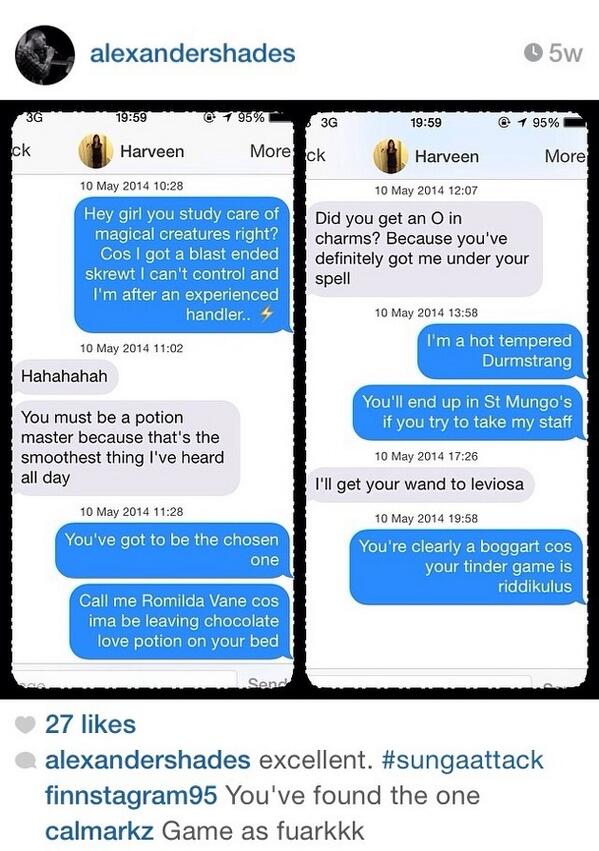 3.
This unsuccessful attempt to save face by appealing to a member of the fandom:
9.
The guy who ultimately doesn't impress the girl who uses the Metric system: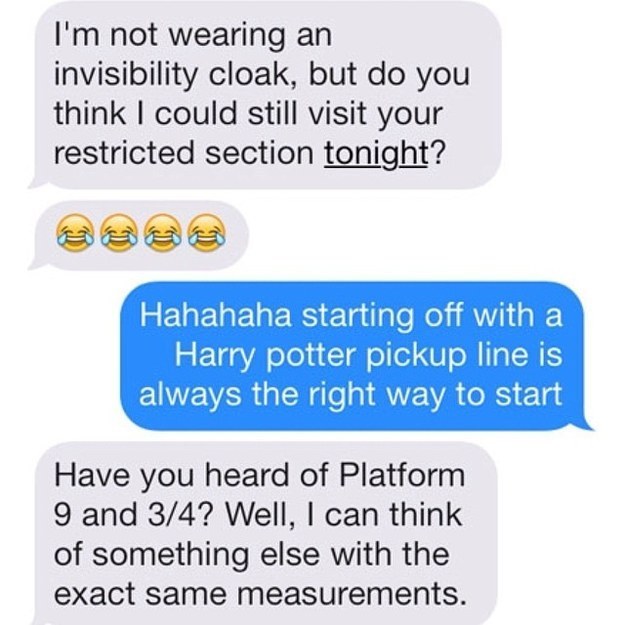 10.
The person who's probably not mature enough for a "Sirius" relationship: