1.
The name koala stems from an Aboriginal word meaning "no water".
2.
Which makes sense, since koalas get their water from eucalyptus leaves, they don't actually drink it.
3.
The common belief that eucalyptus makes koalas "stoned" is completely false.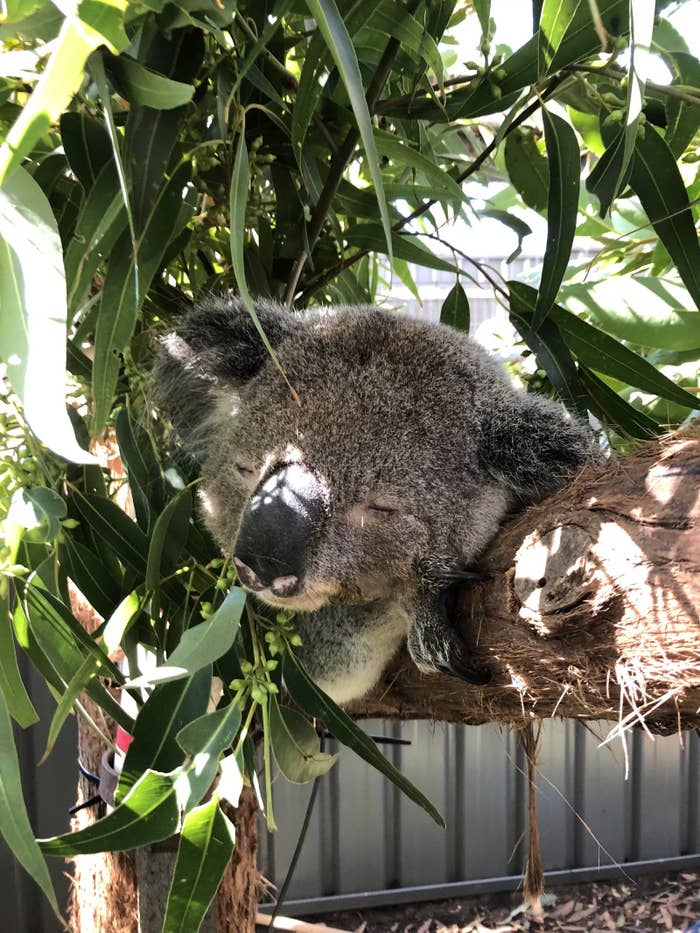 4.
The reason they sleep so much is due to the lack of nutrients in eucalyptus.
5.
Even though they look sweet, koalas are feisty little warriors.
6.
Koala fur differs throughout Australia.
7.
It is a misconception that koalas are solitary.
8.
Like most marsupials, koala babies are tiny when born.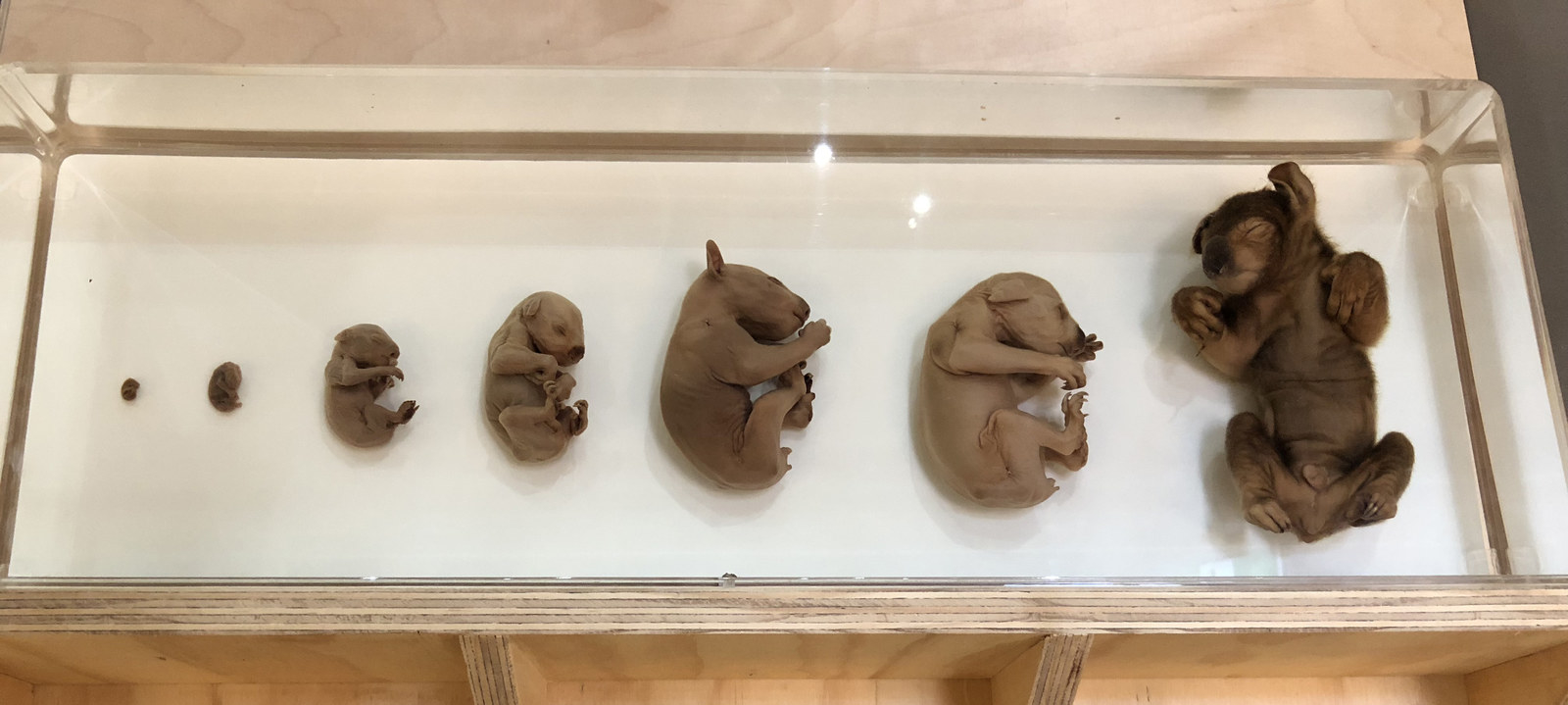 9.
Due to the eucalyptus oils in their diet, koalas have a very strong liver that clears out the toxins.
10.
Which can make it a tough job for vets to work out the correct concentration of medication to administer.
11.
Koalas have the ability to sense when eucalyptus becomes toxic, through smell.
12.
While there are over 900 species of eucalyptus, koalas only eat 60 species.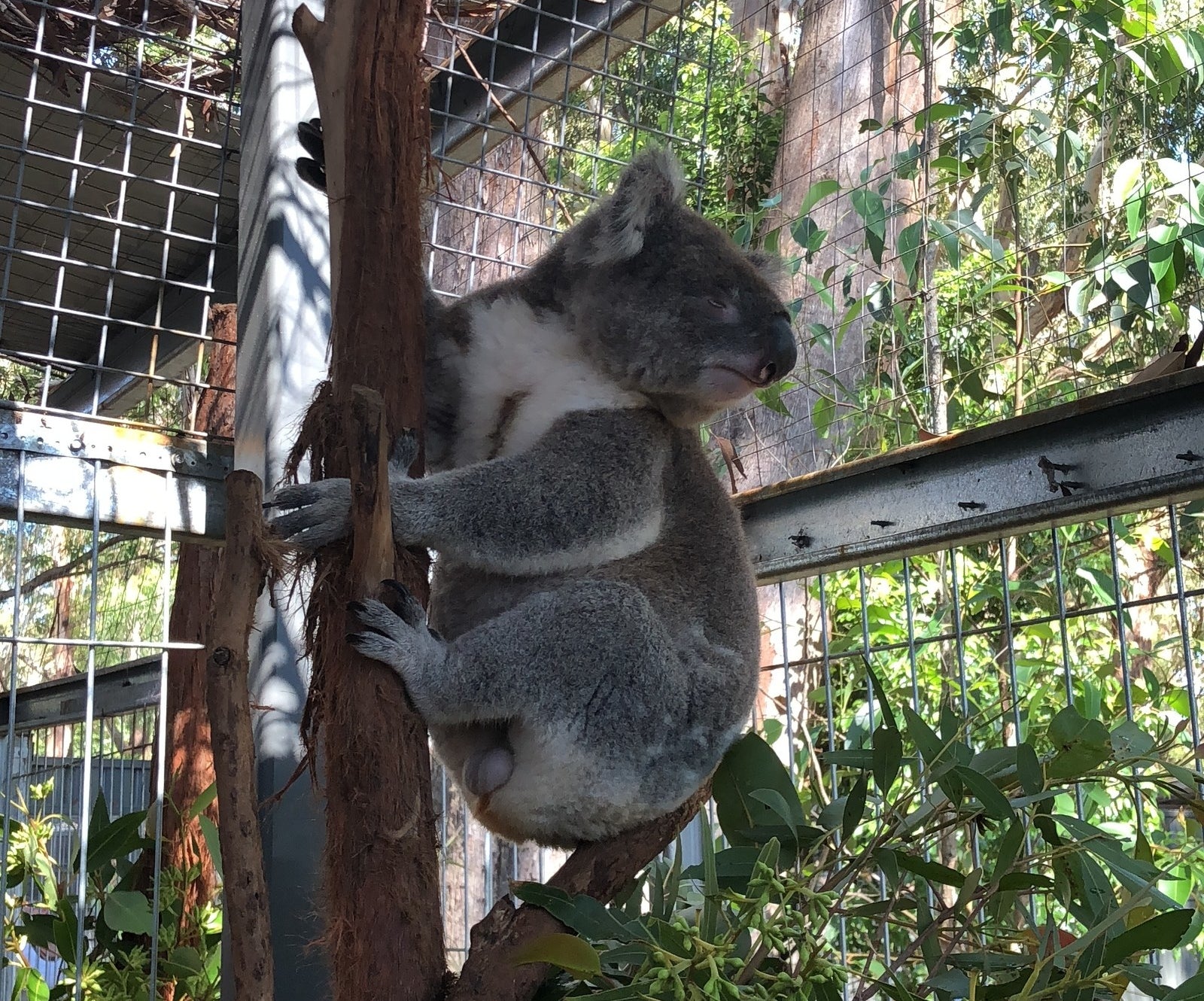 13.
Koalas have a really long... cecum.
14.
Young koalas actually eat poo.
15.
Koalas technically have two "thumbs" and three fingers on each hand.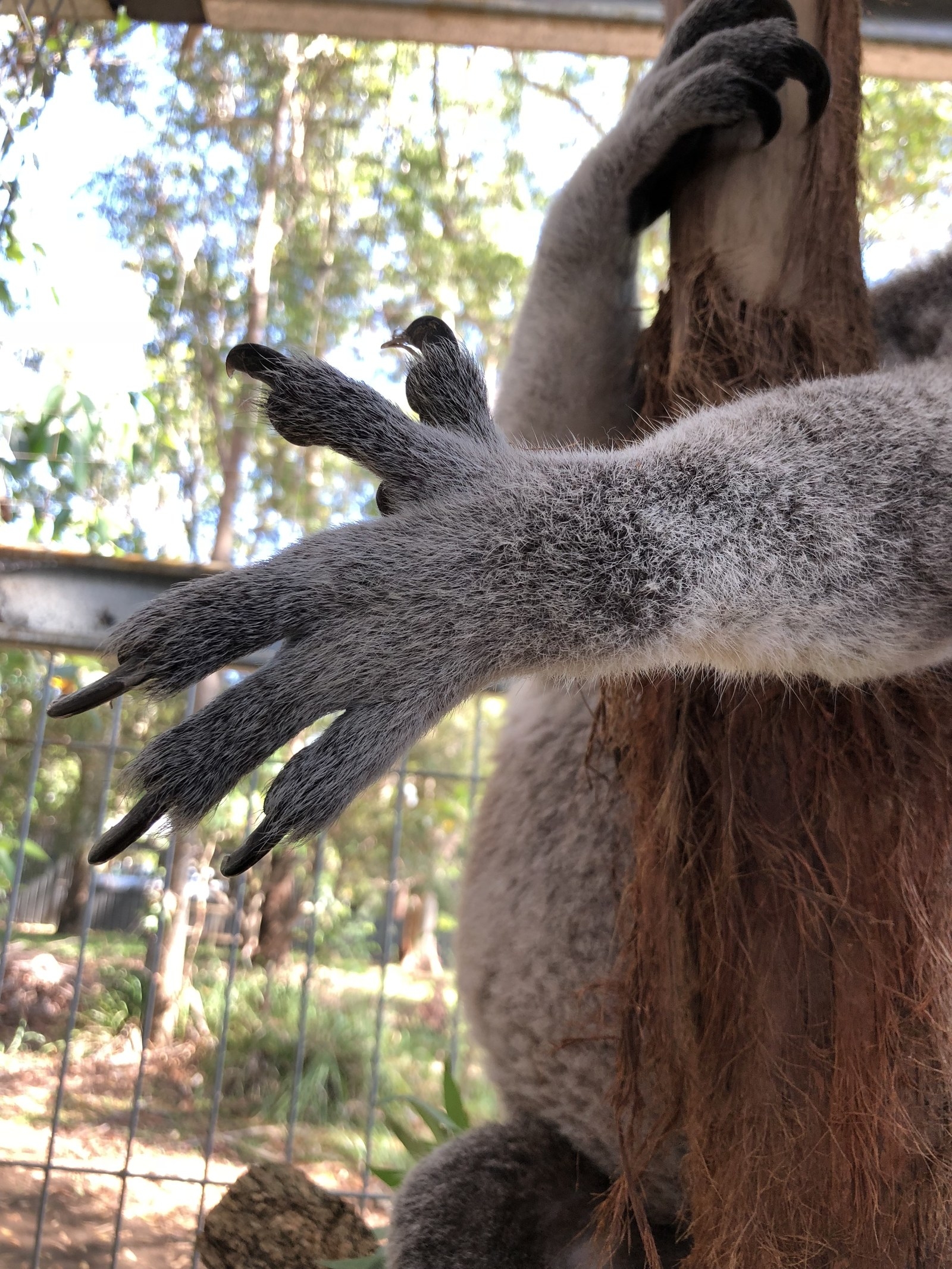 16.
Like humans, koalas have unique fingerprints.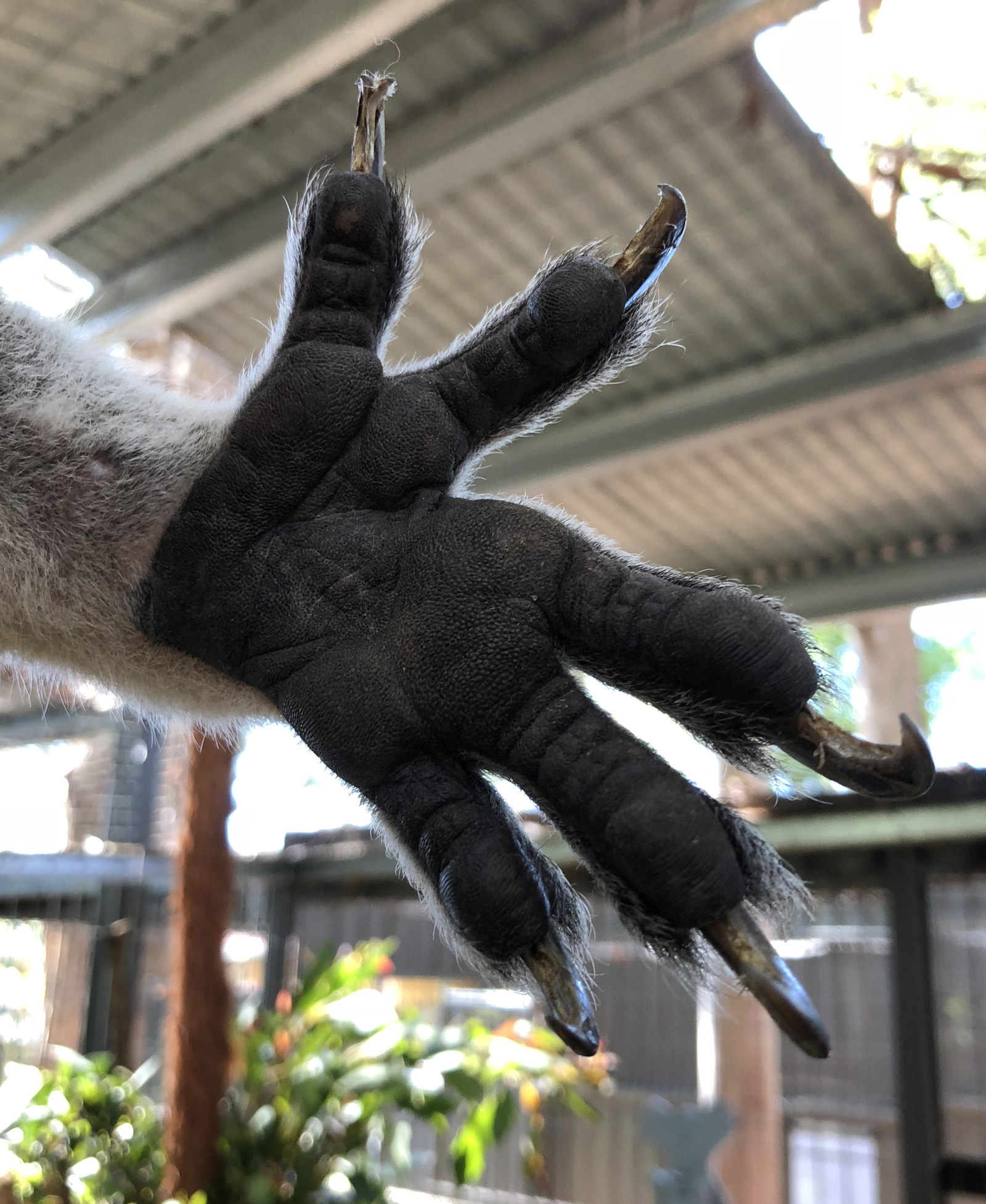 17.
Koalas often suffer from a specific form of chlamydia.
18.
Koalas have a specially padded butt, so they can sleep comfortably anywhere.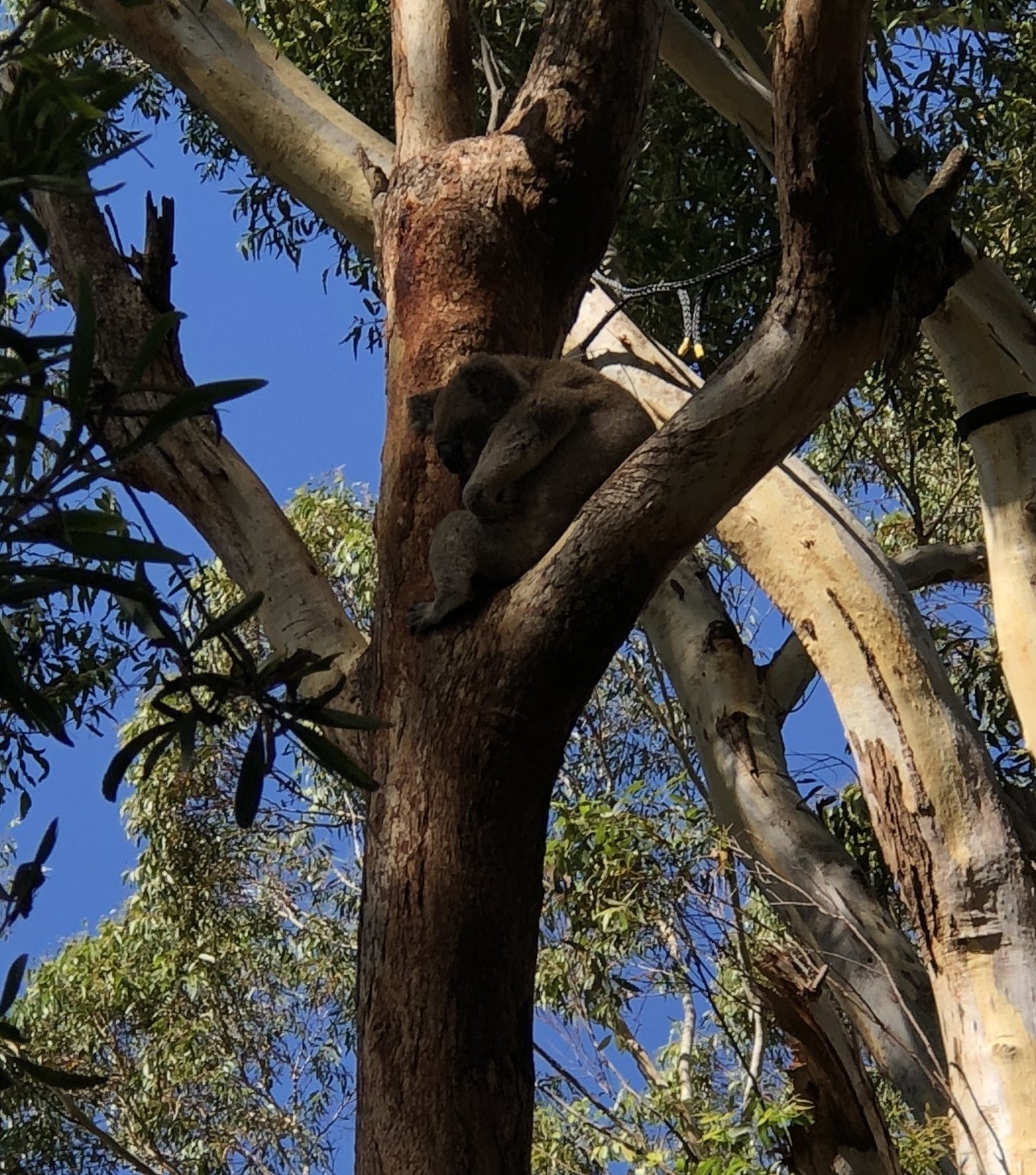 19.
The koala's penis forks into two ends, with the scrotum in front of the penii.
20.
Koala cuddling has been banned in New South Wales since 1997.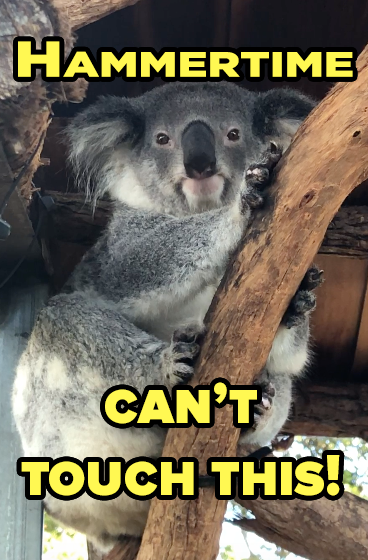 21.
Koala poo is the only food source for a certain species of moth.
22.
In Australia, 80% of koala habitat has been lost to human homes, droughts, and forest fires.
23.
Koalas are listed as vulnerable by the World Wildlife Fund and need our protection!