With this shot, photographer Mike Mezeul II fulfilled an achievement on his bucket list: to snap a breathtaking image of a lava flow. What he didn't bank on was also squeezing in the moon, our Milky Way galaxy, and a meteor whizzing overhead.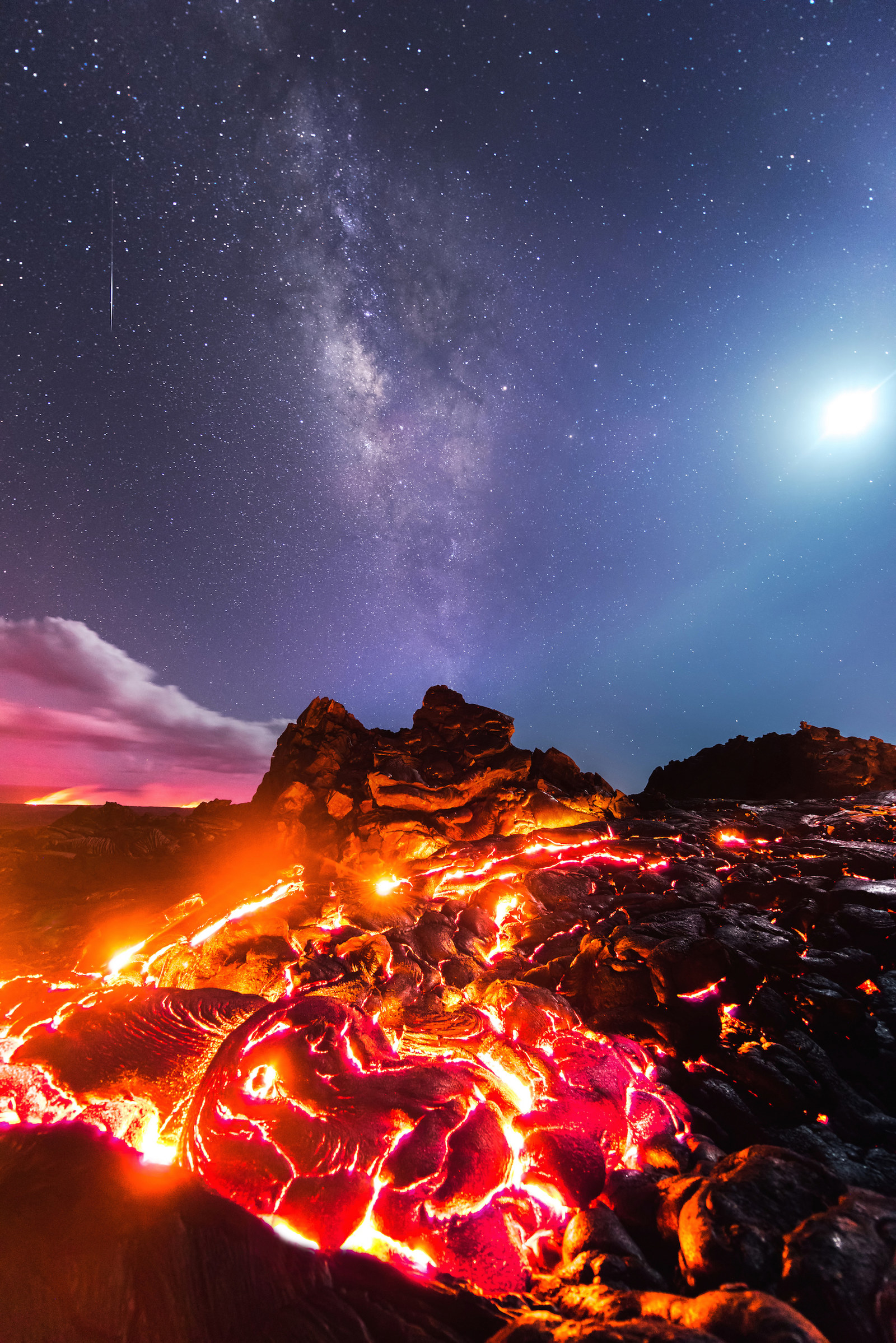 This photo shows an active lava flow at the Kilauea Volcano in Hawaii in early September. "All I wanted was to capture an image of lava with a nice sunset," Mezeul tells BuzzFeed, "but when the skies were cloudless, I knew that I wanted a night shot.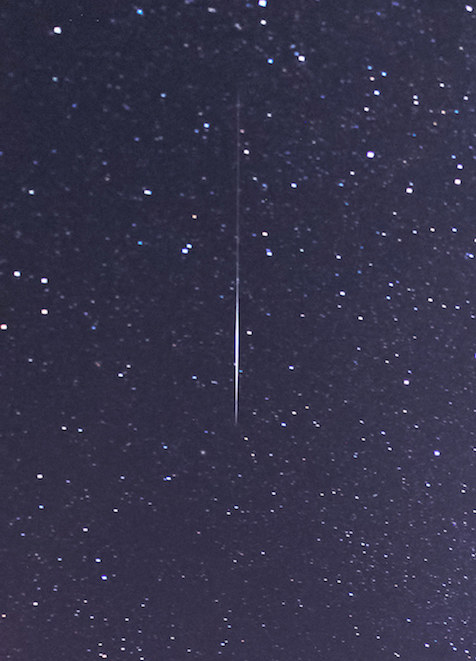 "A sliver of the moon was out that night, so I knew photographing the Milky Way with the lava might be an issue as the moonlight may wash out the stars, but I had to try. Just as twilight was fading, I took three shots. The first two showed the Milky Way, moon, and lava all together and I was thrilled. As I fixed a few things with my composition and took another shot, the meteor came through my frame."
After a long exposure, Mezeul checked the image and saw he had successfully captured all the elements in one frame. "At that point, I knew I couldn't ever top that shot. Let's be real, even if a unicorn came into frame."
Some people have doubted that the image is real, saying it's too good to be true. "I've received quite a few emails and messages from people claiming that the image is fake, but trust me, it's not. For the photographers out there, here's what my camera settings were for that image: ISO 2500, F2.8, 25."
Enjoy a couple of extra snaps of lava flow taken by Mezeul in Hawaii's Volcanoes National Park: