This Lantern Festival Is Like A Real-Life Psychedelic Wonderland
We take a look around London's first Chinese Lantern Festival.
This Chinese New Year, on 8 February, marks the start of the year of the monkey. As part of the celebrations London is hosting the Magical Lantern Festival in Chiswick House Gardens, featuring around 58,000 bulbs and over 50 hand-sculpted lanterns, including a 66-metre-long dragon (below), to create a pretty dazzling sight for visitors throughout February.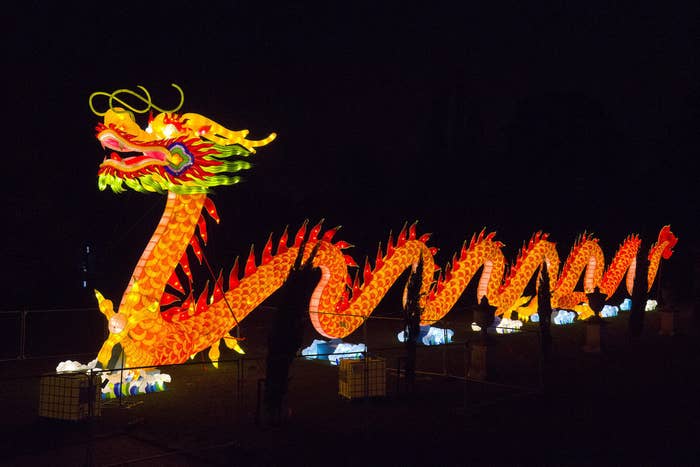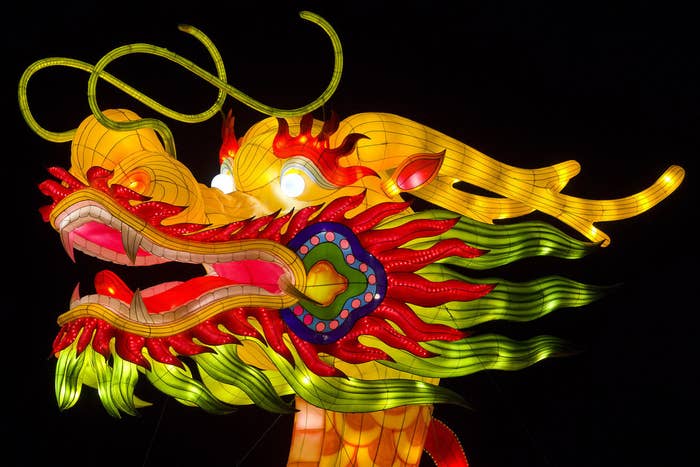 We took a stroll around the festival before it opened to the public, on the first evening the organisers flicked the switch to test the lanterns.
**Check out our Slidey Thing where you too can "switch on" the lantern lights yourself.**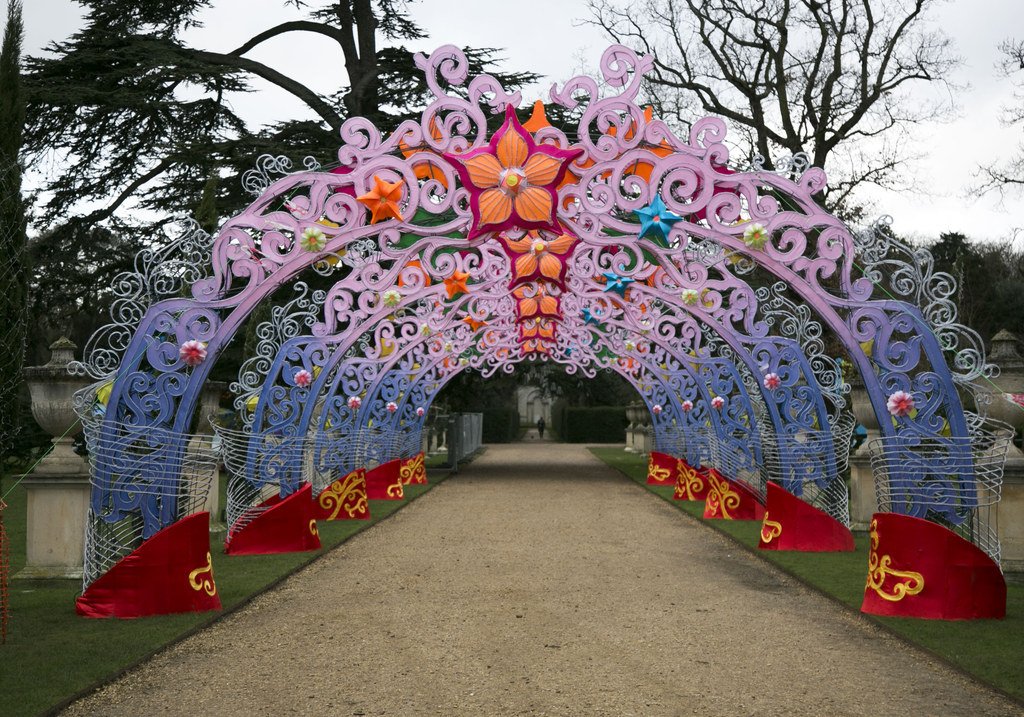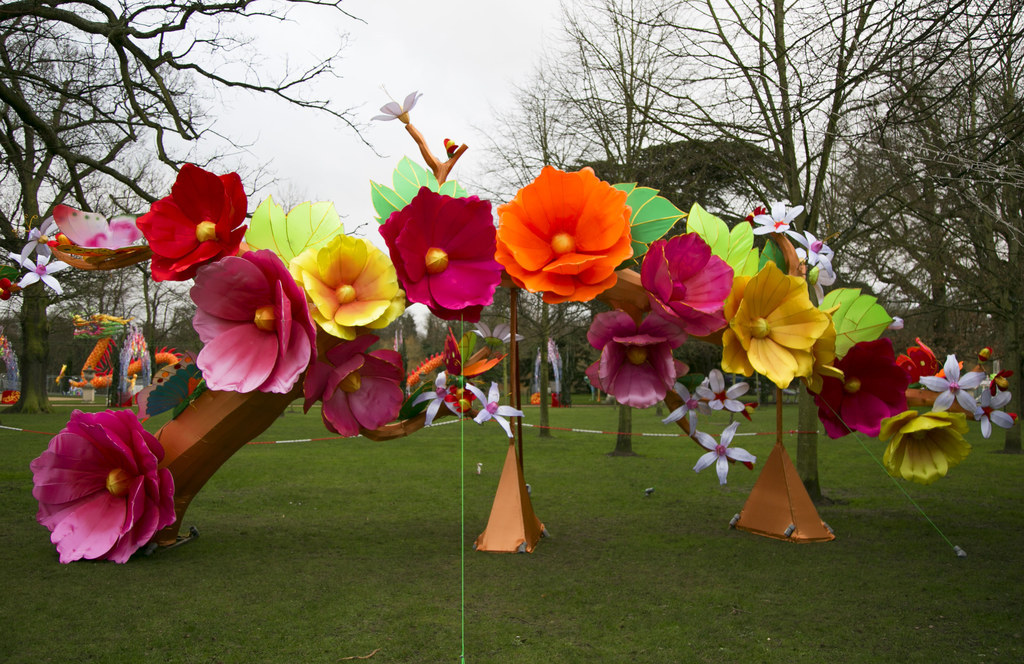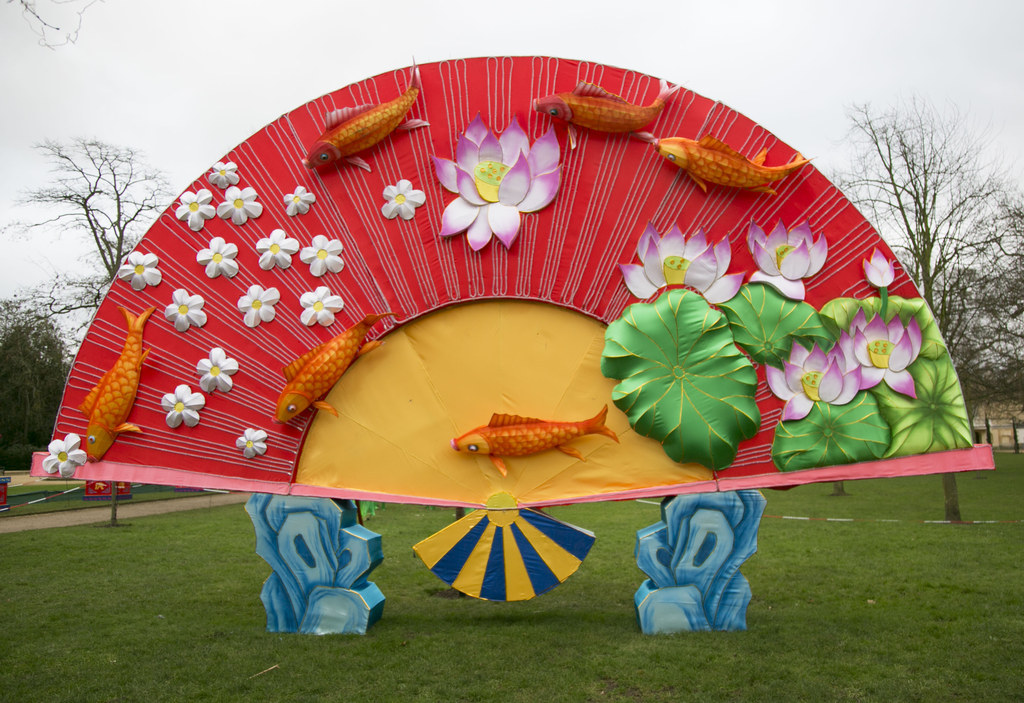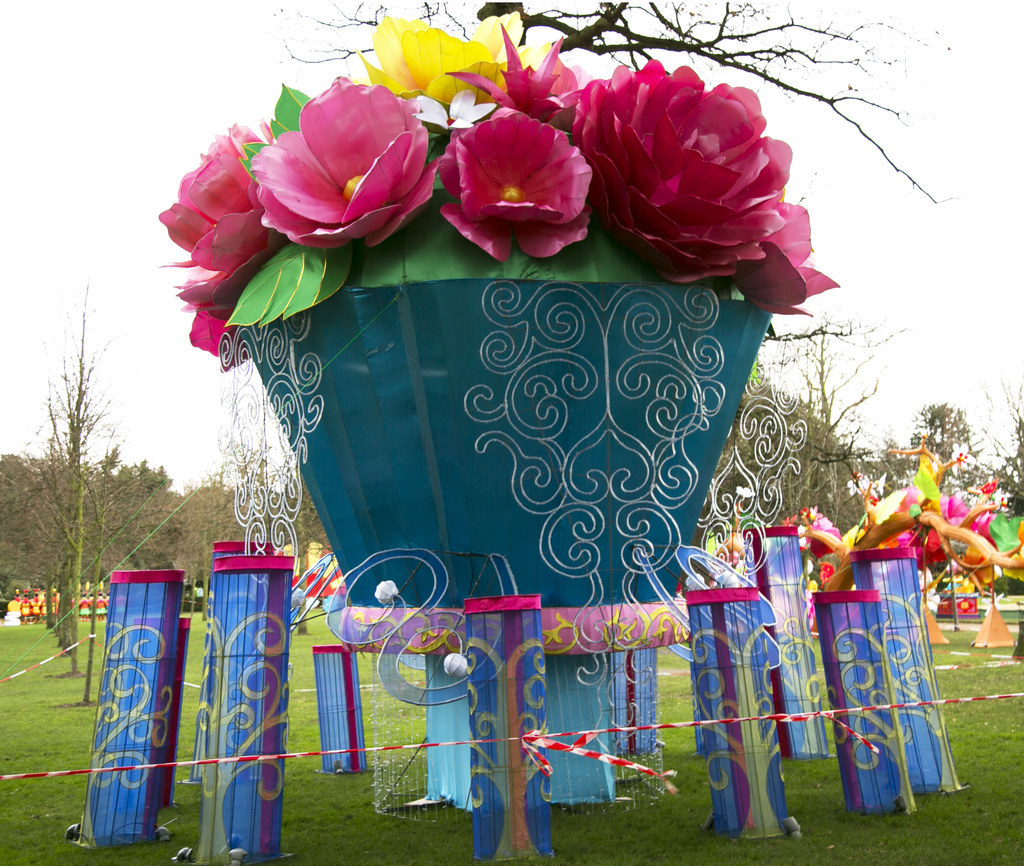 The festival has been designed by David Lee and Ian Xiang of Weli Creative, who said in a press release: "London was chosen as the first city to host this amazing, 29-day festival of light, due to its status as the multicultural centre of the Western world.
"And we selected an iconic venue for this iconic event, providing a unique cultural experience and marking the 15th day of the lunisolar year's first month and the last day of the Lunar New Year celebration."