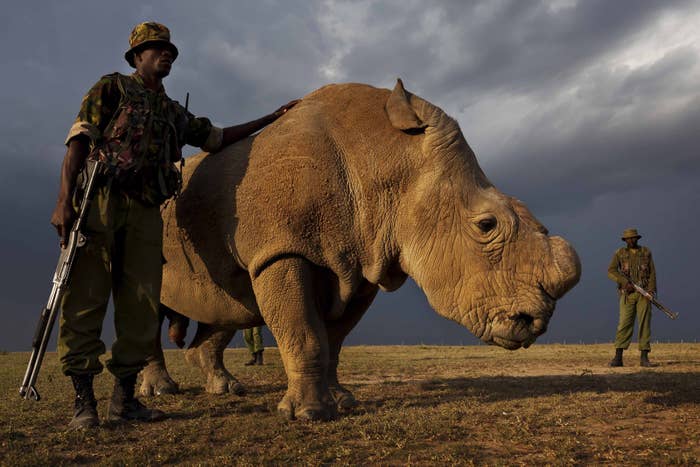 This is Sudan, the last male Northern White Rhino in the world, pictured in April. The subspecies has nearly been wiped out of existence by the lucrative rhino horn black market. There are only five females left in the world.
Sudan is cared for at the Ol Pejeta Conservancy in Kenya and guarded by a team of rangers who also monitor the 90,000-acre private conservation area.
Scientists are exploring options for saving the Northern White Rhino, including artificial insemination or cross-breeding the females with other rhino sub-species, followed by breeding the offspring back into pure Northern White Rhinos.
BuzzFeed News spoke to the Ol Pejeta Conservancy in October 2014 about recent deaths of Northern White Rhinos.