More than 150 protest banners are being dropped over bridges around the world on the day of Donald Trump's inauguration. The majority of the banners will appear in the UK, while others said to be being unveiled in Ethiopia, Australia, the USA, and Norway.
The project, called Bridges Not Walls, has been organised by grassroots activists and campaigners in reaction to Trump's election victory. They include Hope Not Hate, Fossil Free UK, Migrants Organise, Campaign Against the Arms Trade, Faith Matters, LGBT Liberal Democrats, and scores more.
Nona Hurkmans, Bridges Not Walls spokesperson, said: "On Trump's inauguration day we're taking action to show our support for groups under attack – here in the UK, across Europe, and in the USA – and to reject the rise of a dangerous and divisive far-right politics.
"We won't let the politics of hate peddled by the likes of Donald Trump take hold. What happens next is up to us and by standing together we can show that the rhetoric of fear and hate have no place in our society."
Westminster Bridge, London
Vauxhall Bridge, London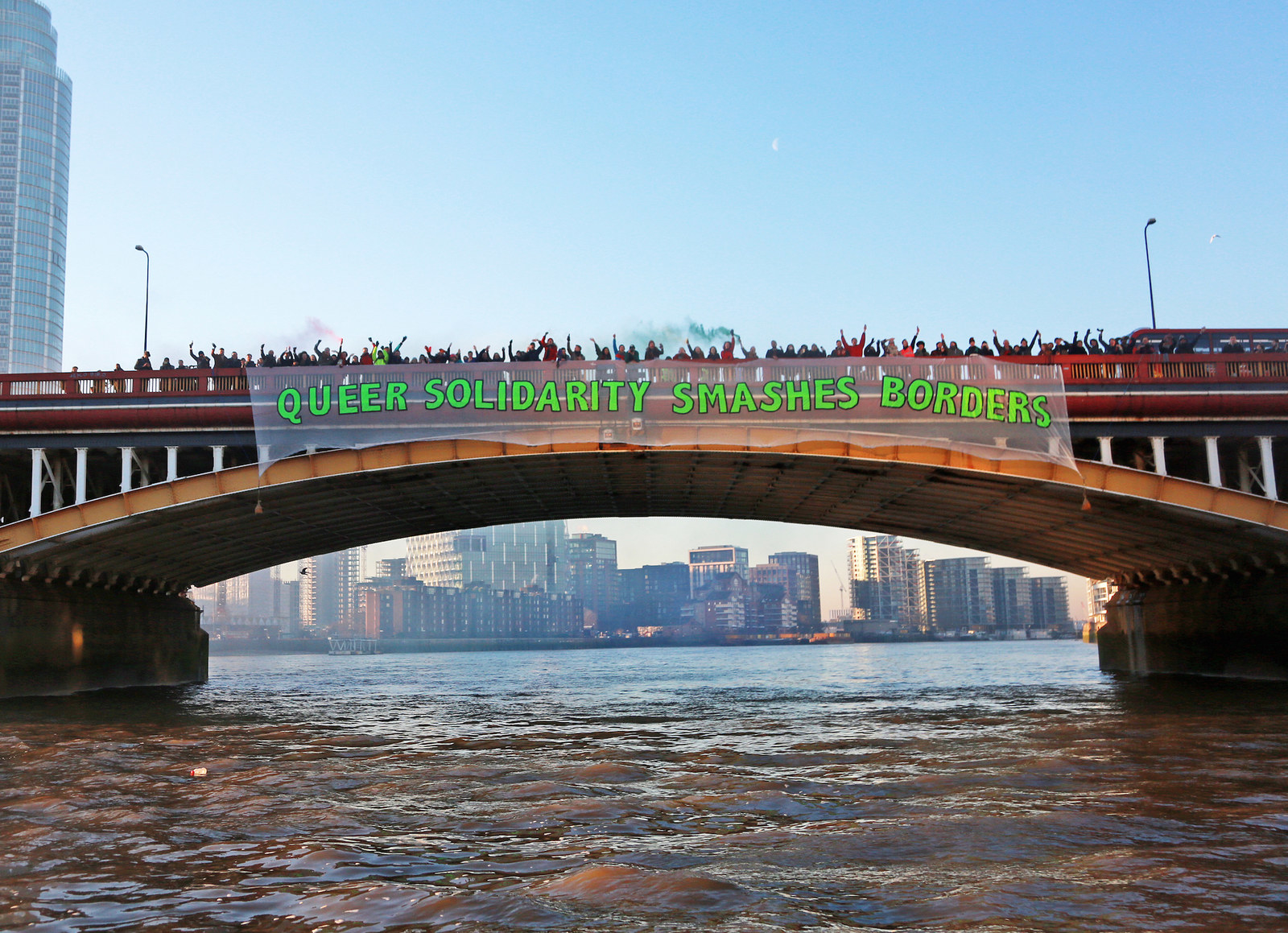 Tower Bridge, London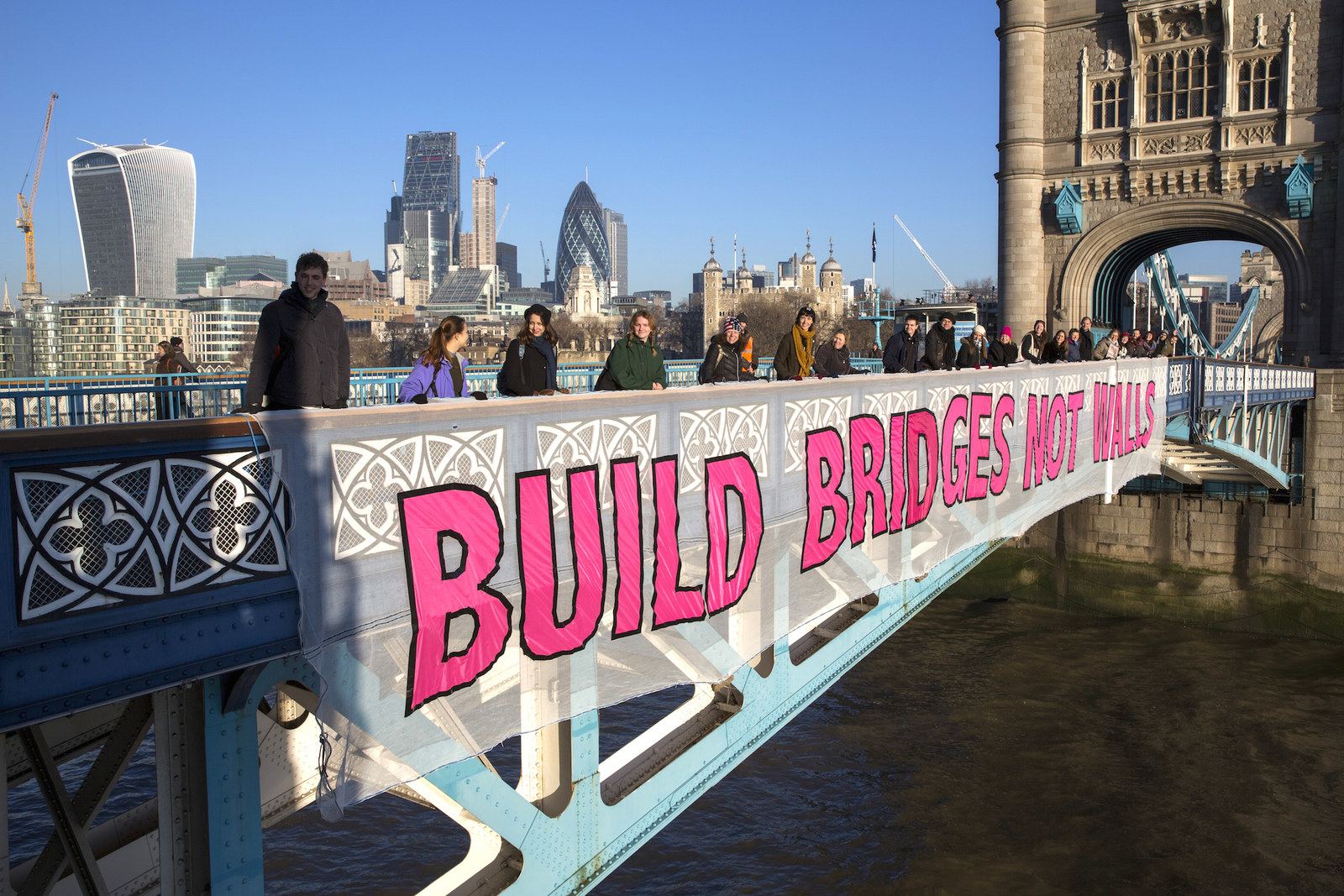 London Bridge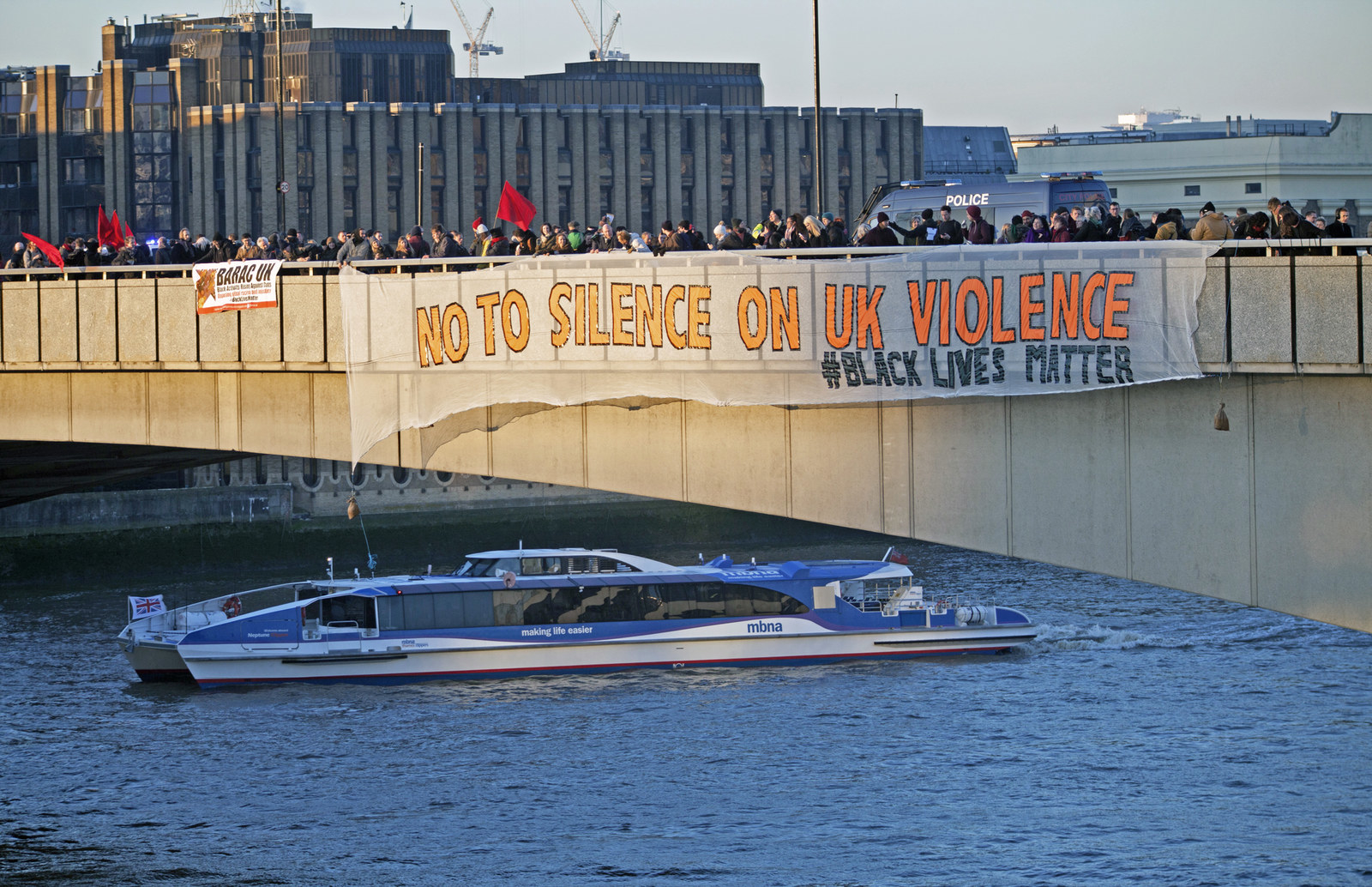 Waterloo Bridge, London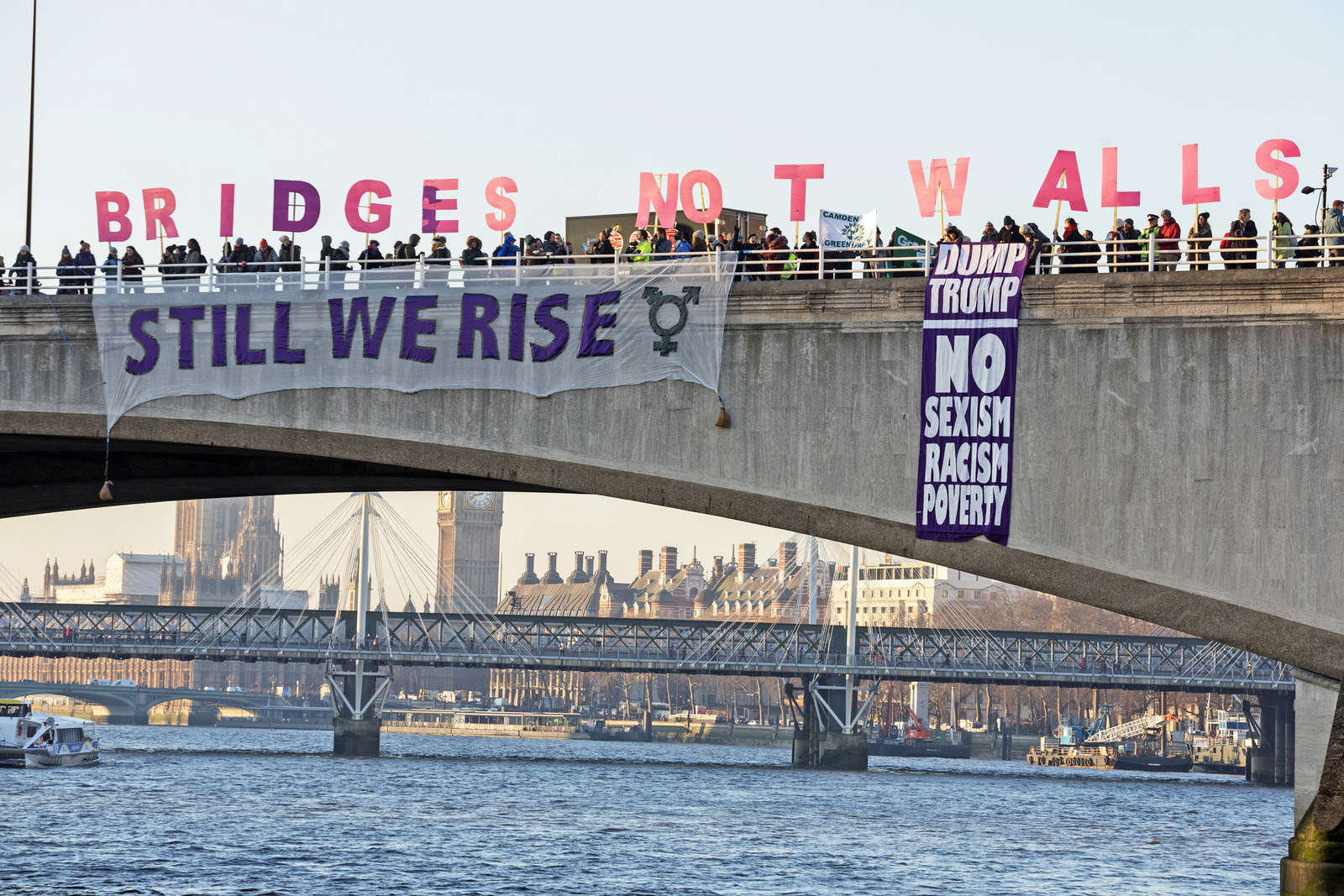 Millenium footbridge, London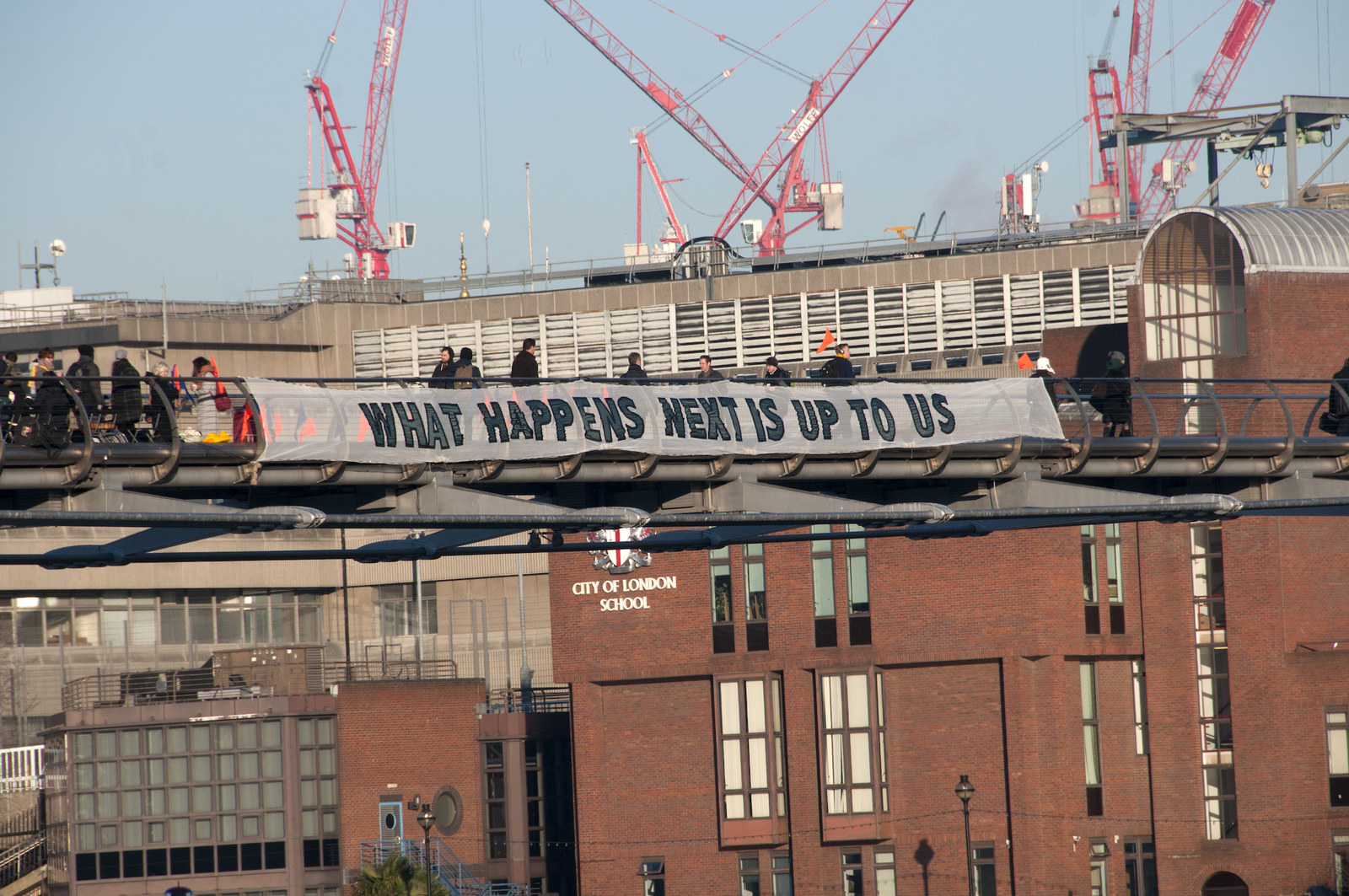 Southwark Bridge, London
Bristol Bridge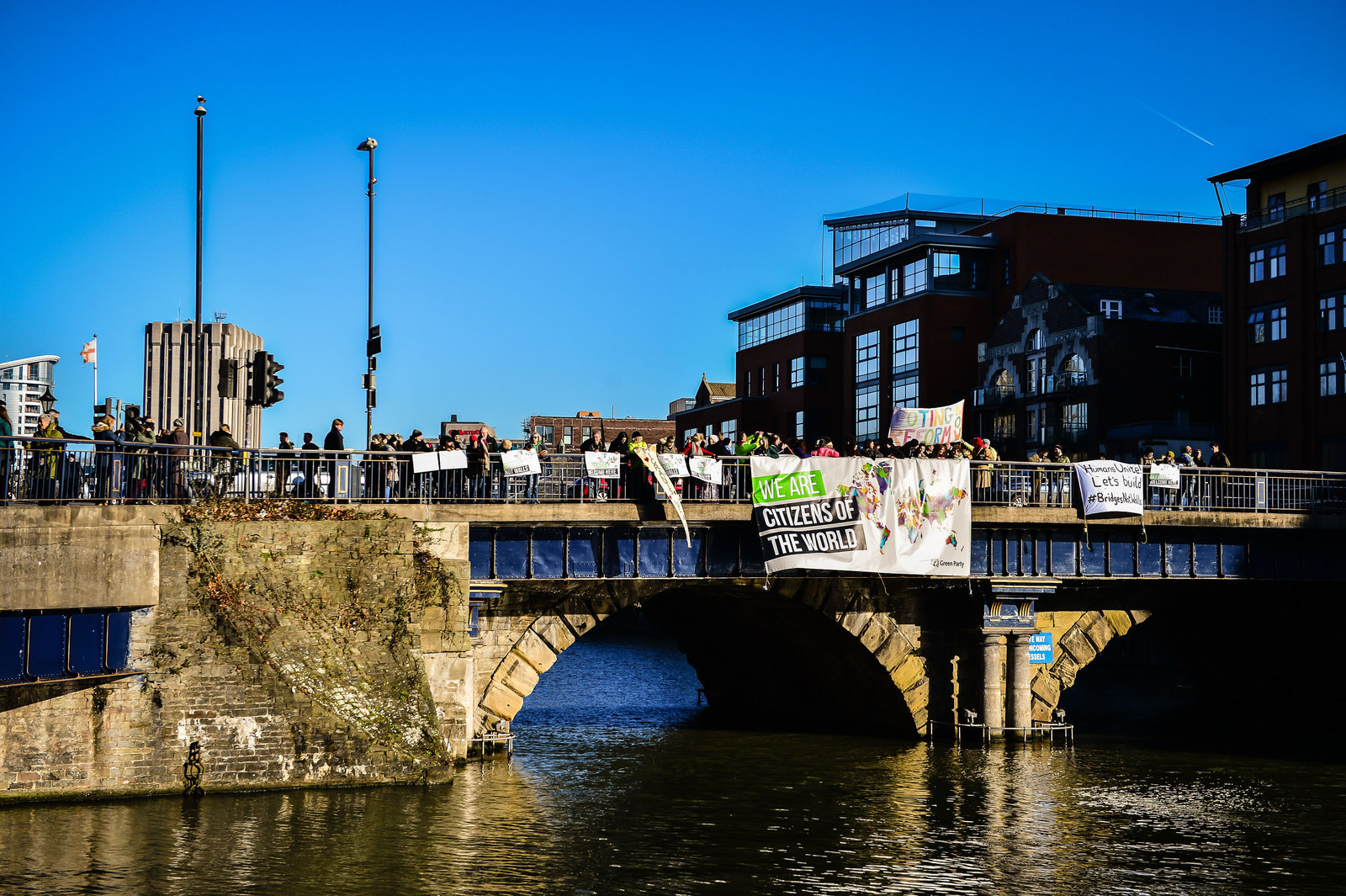 Ouse bridge, York