23 Pictures That Prove How Ridiculous Glastonbury Was This Year
A woman played two flutes with her nose.
When these ladies saw mud for the very first time.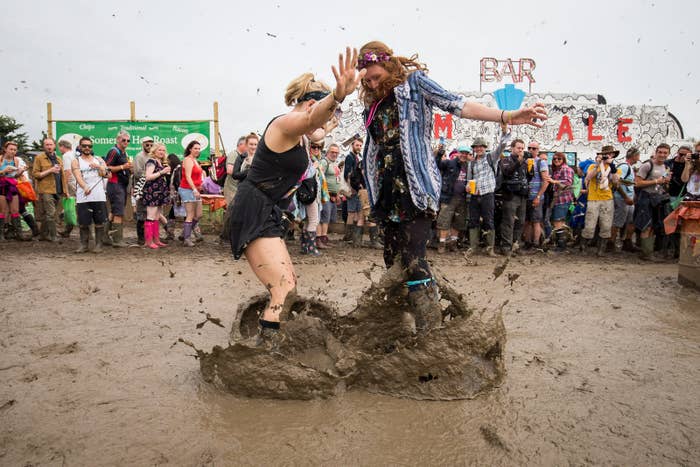 When a giant painting of Michael Eavis as David Bowie greeted all who entered this tent.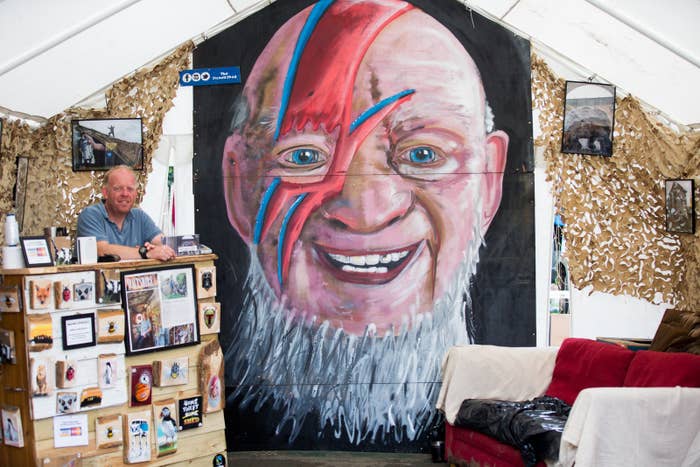 When dressing as one of your five-a-day seemed sensible and appropriate.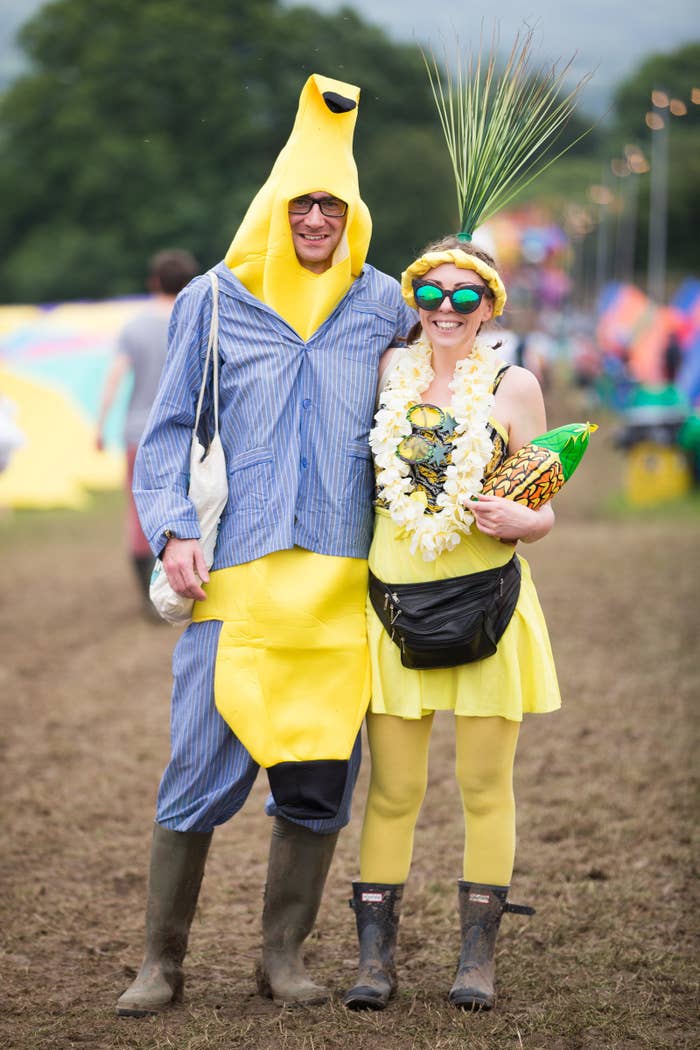 When a World War One trench appeared.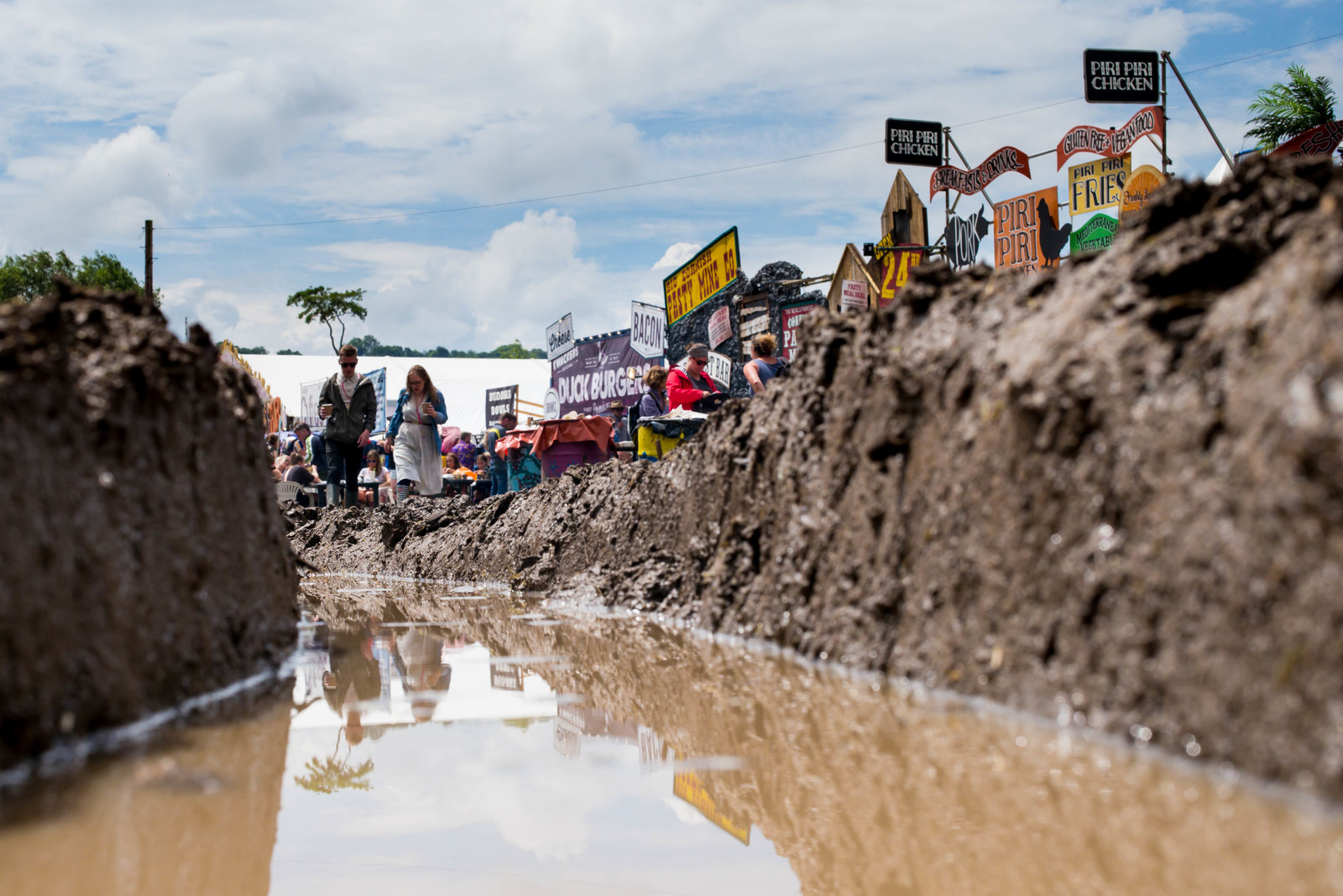 When Donald Trump became 'Man Most Wanted' in the Wild West of Somerset.
When you decide you're allergic to mud.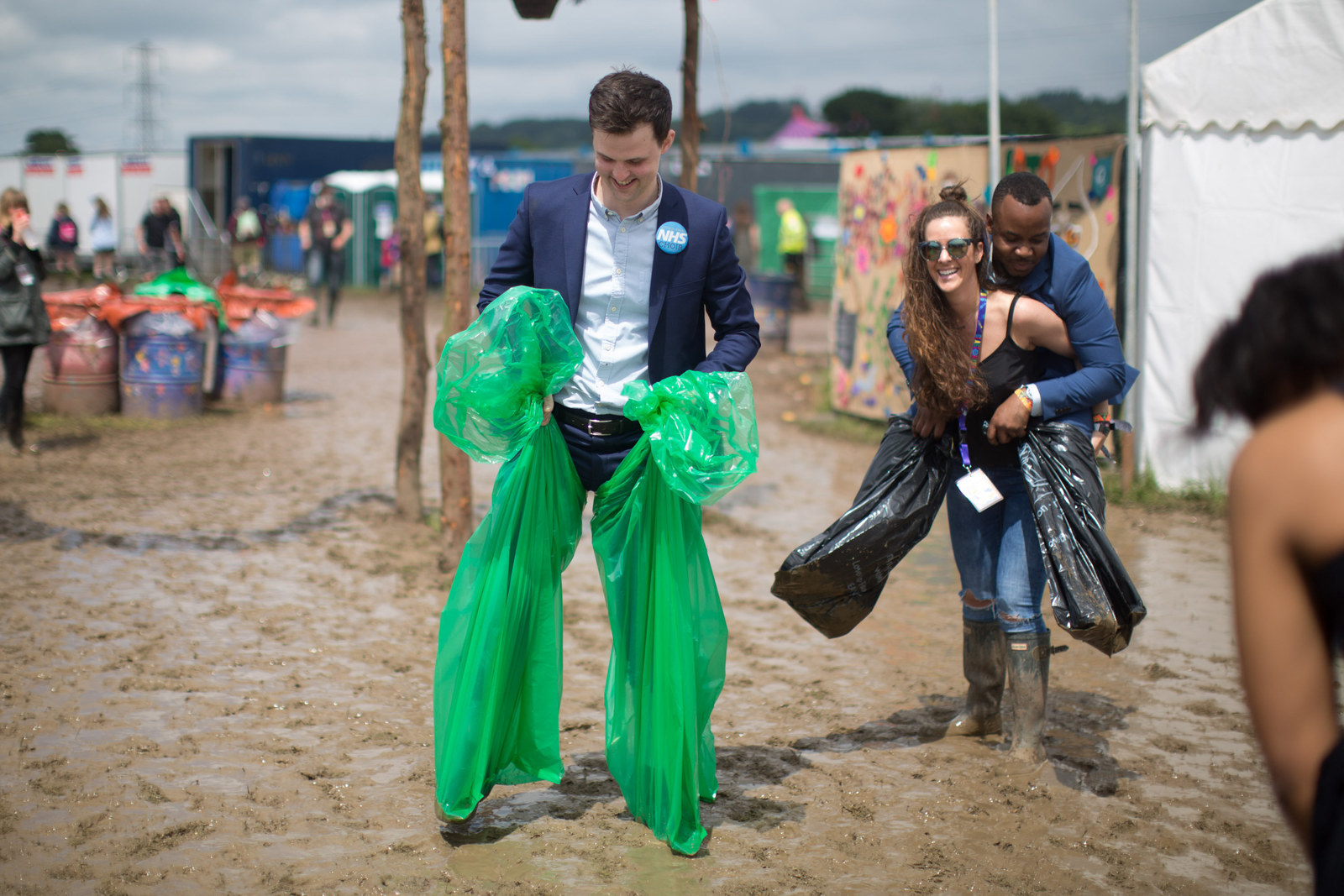 And your suit is worth more than your dignity.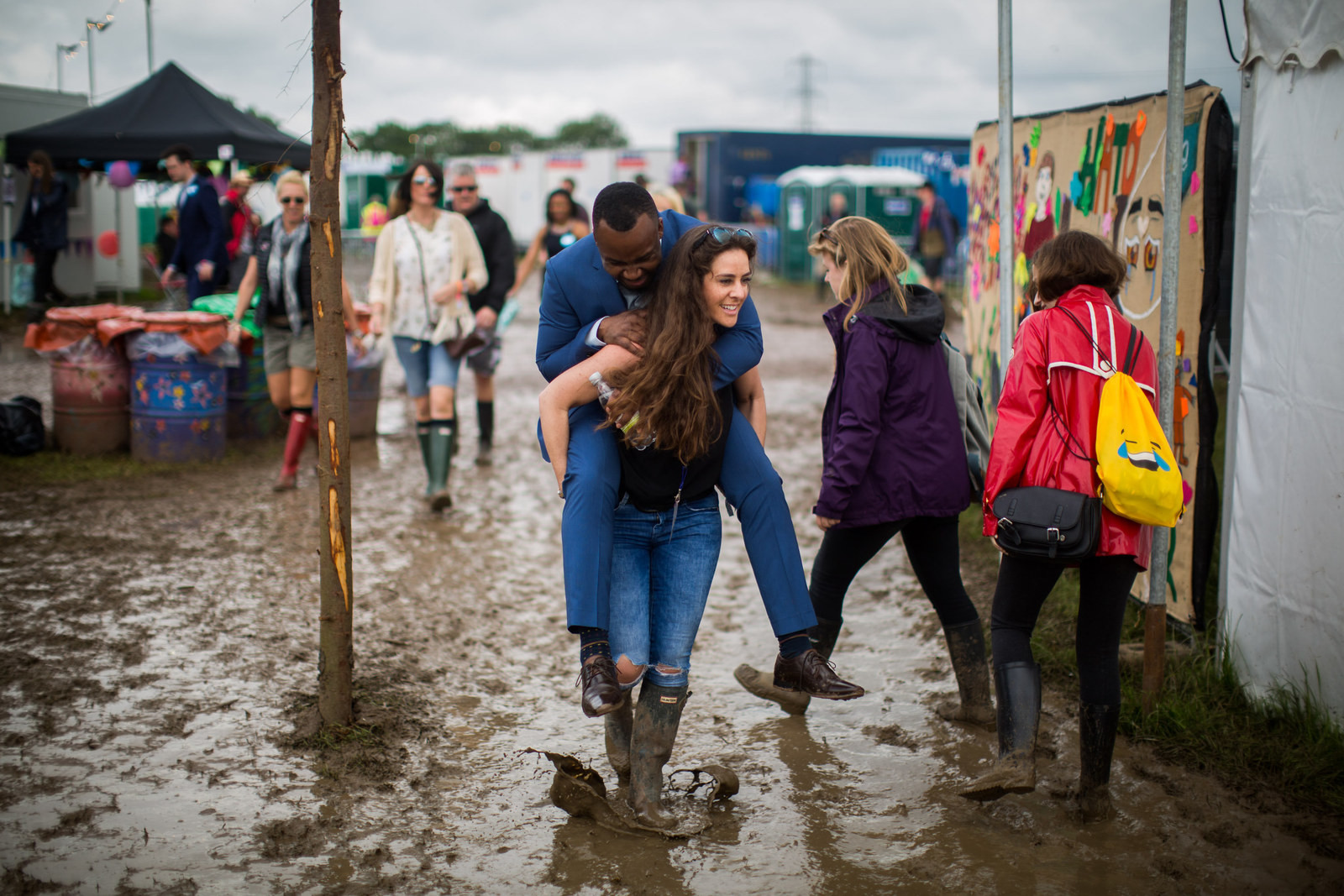 When 'Skid Mark' has a new meaning.
David Cameron revealed his next career move, starring as a blue flesh-eating zombie.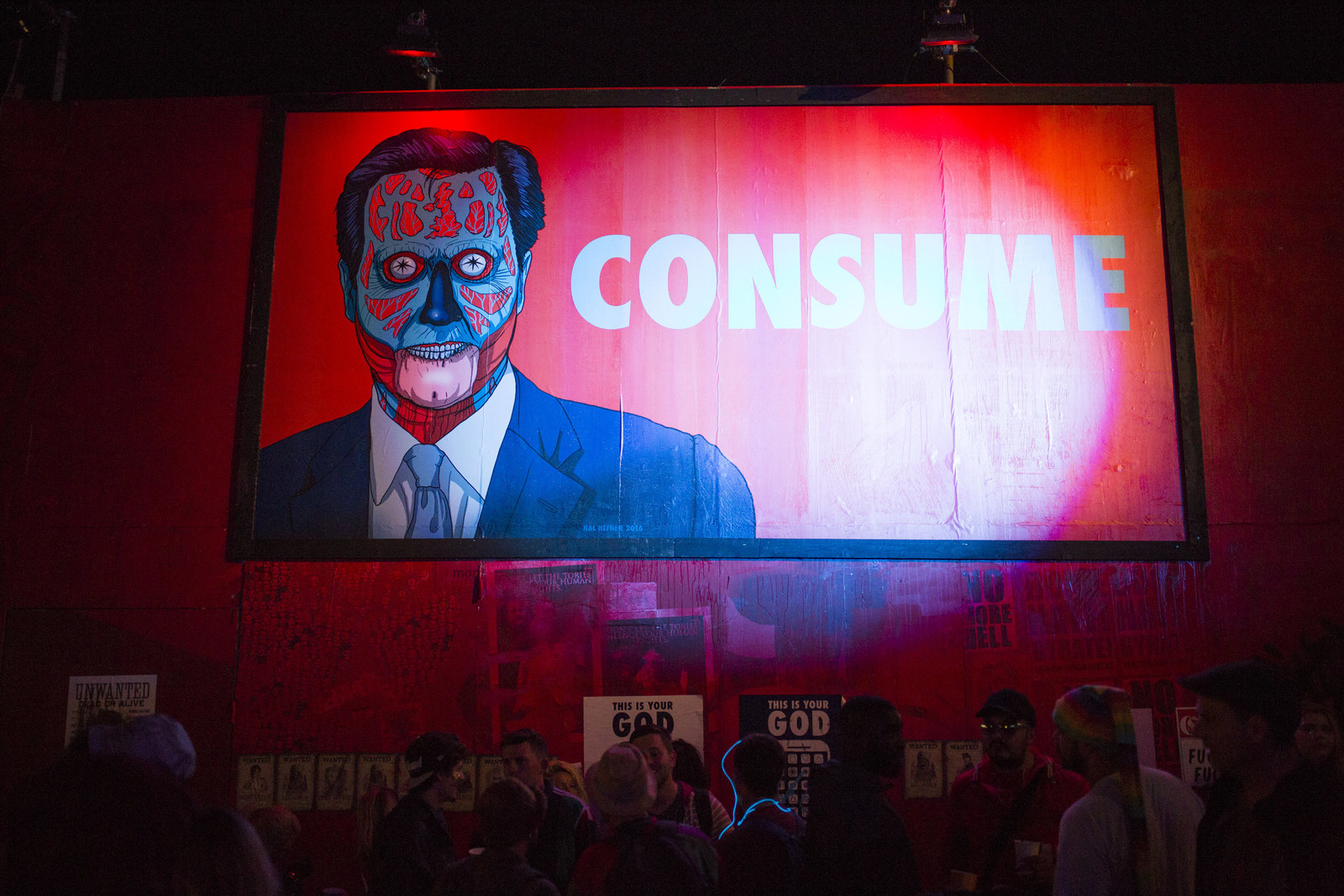 With a cameo role from Boris.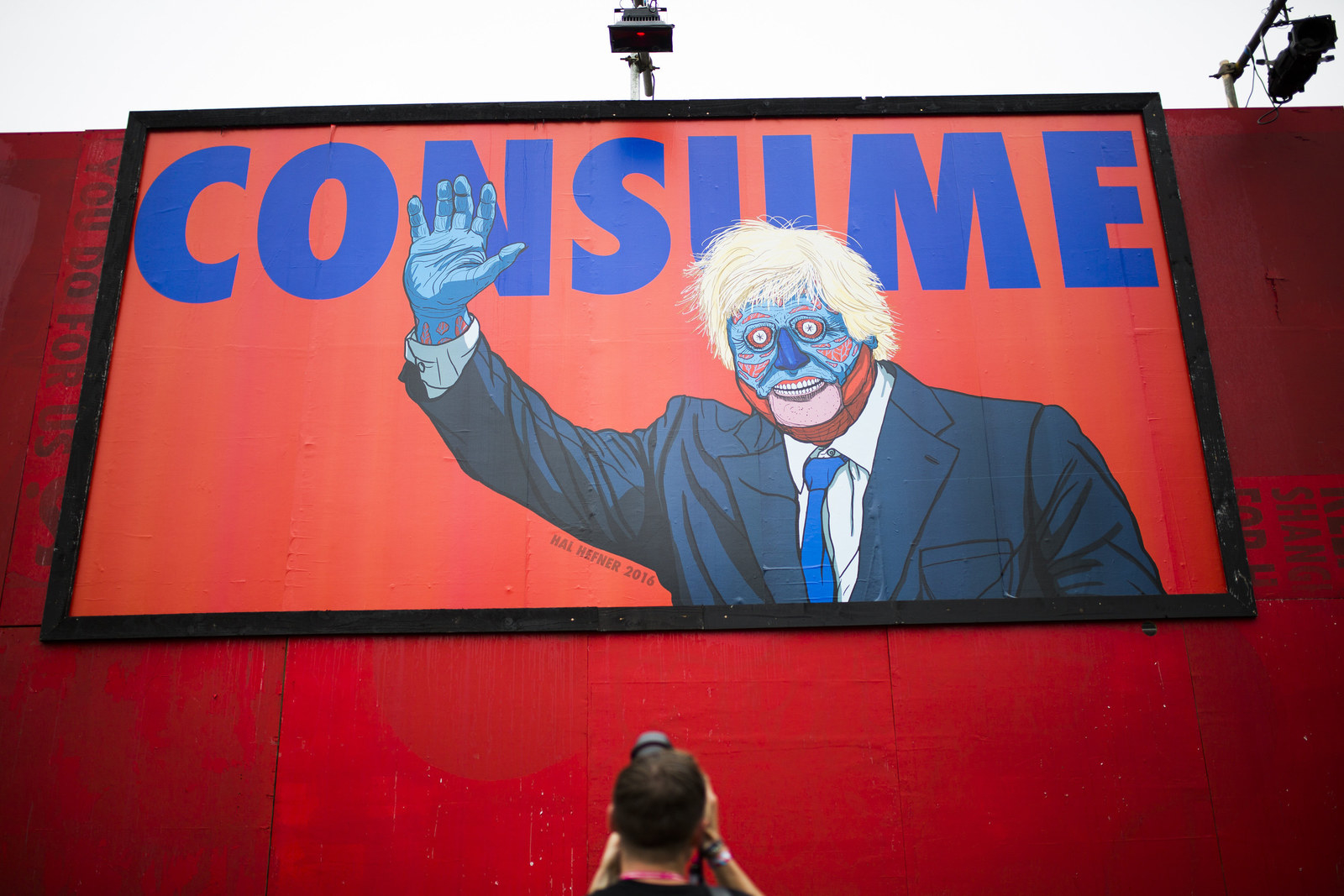 When someone forgot to put out a 'DEEP MUD' warning sign.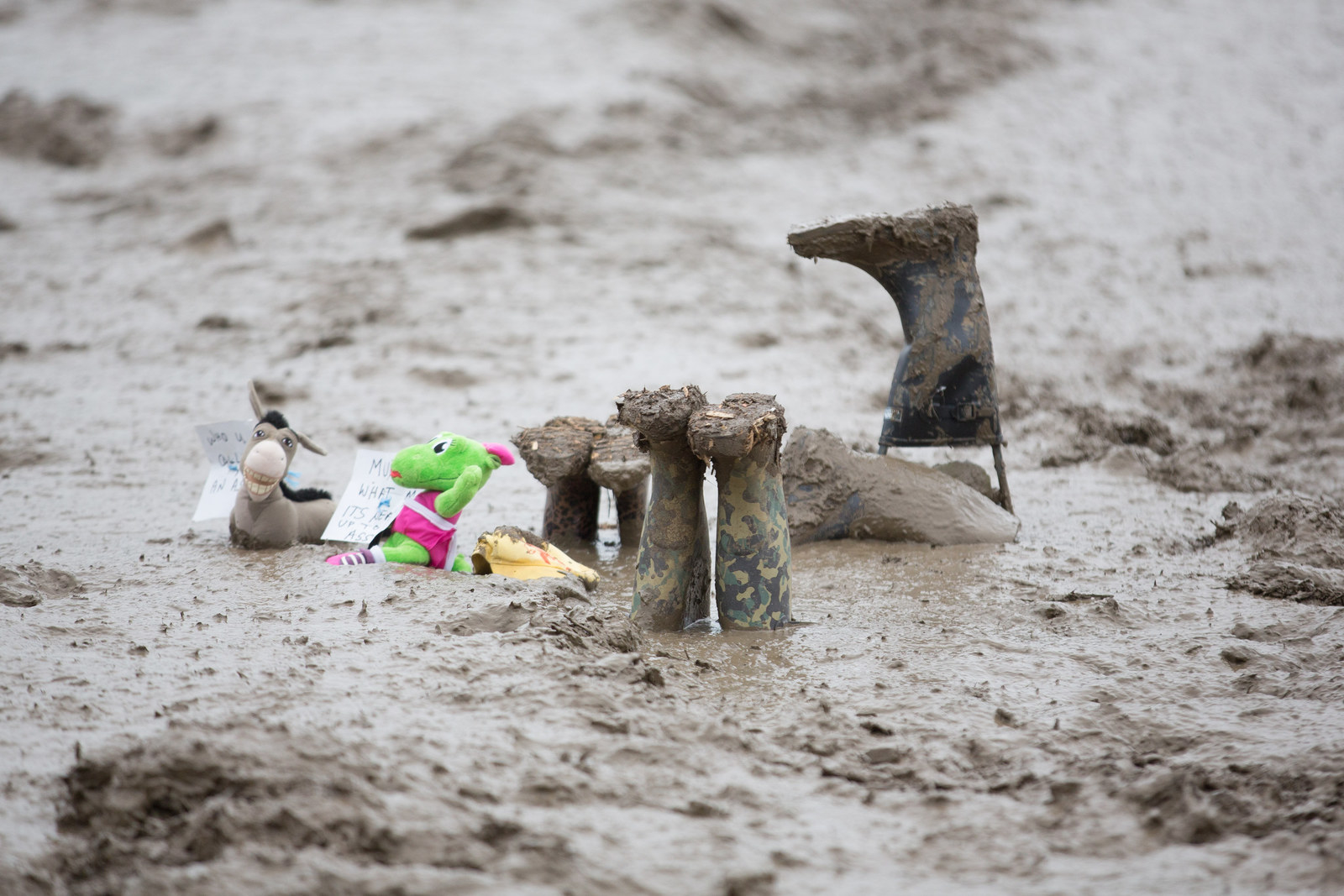 When people just piled up the carcasses of wellies, instead of a dignified burial.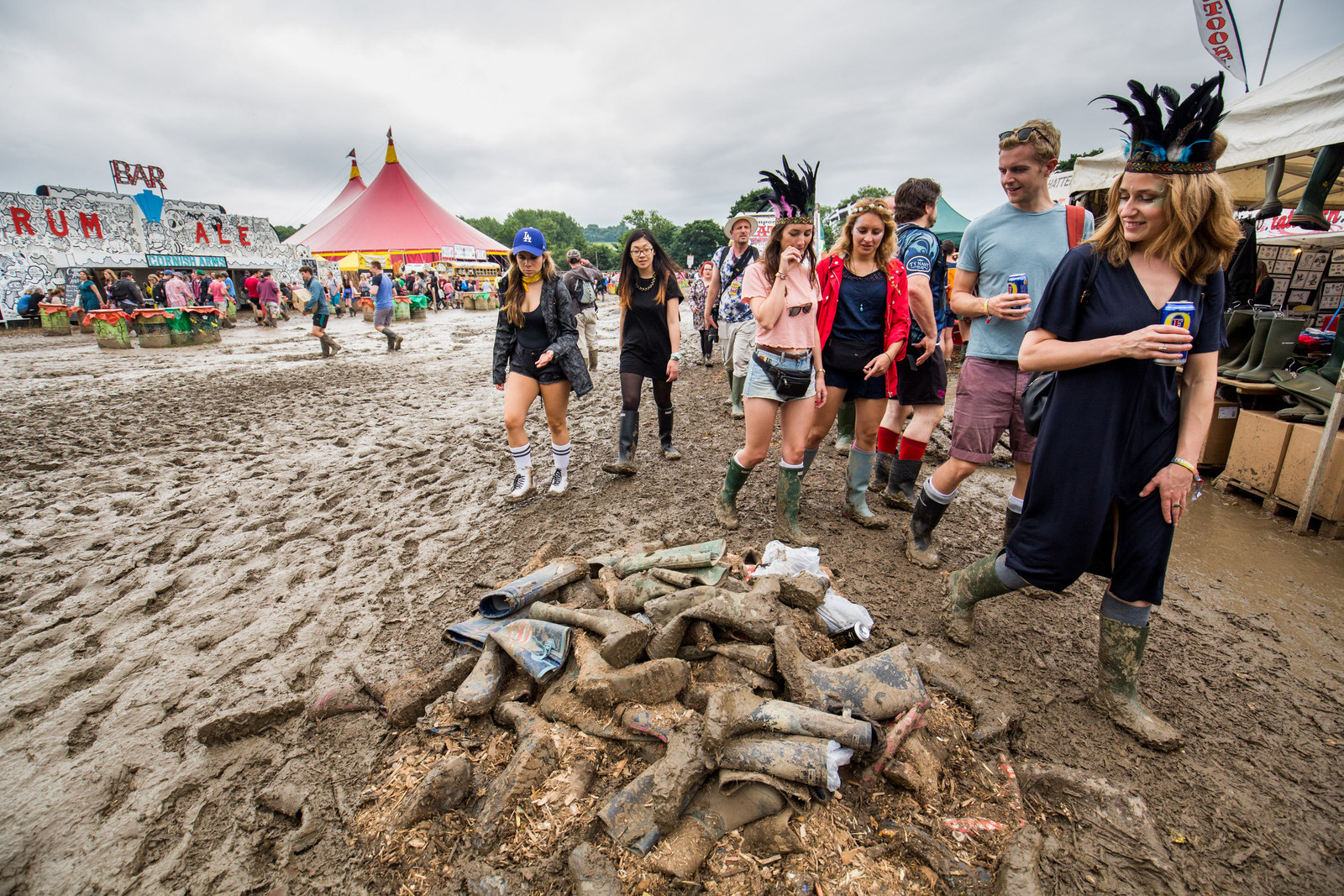 When this man wrapped himself in a bush.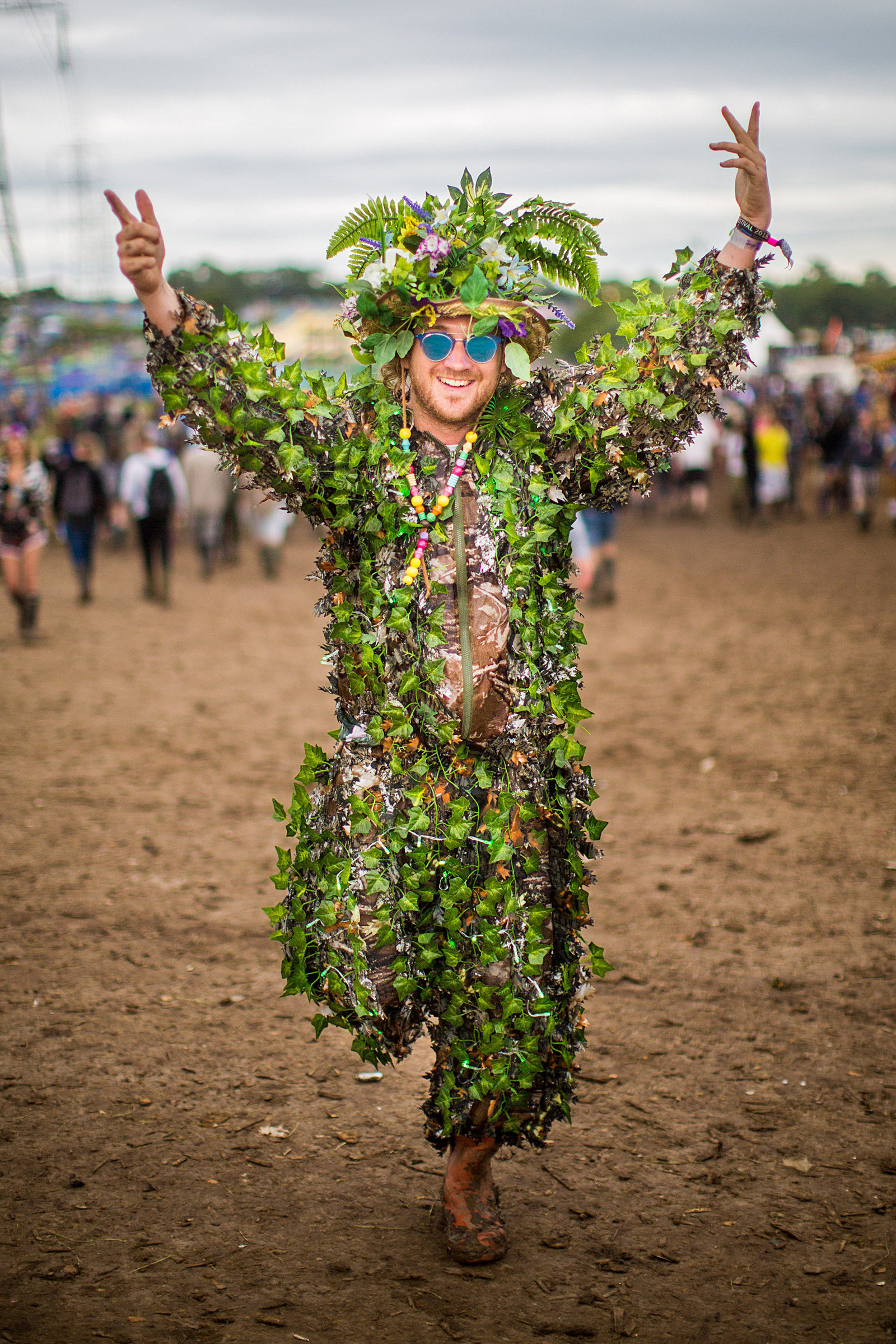 When a stampede to the Pyramid Stage became a hazard to bystanders.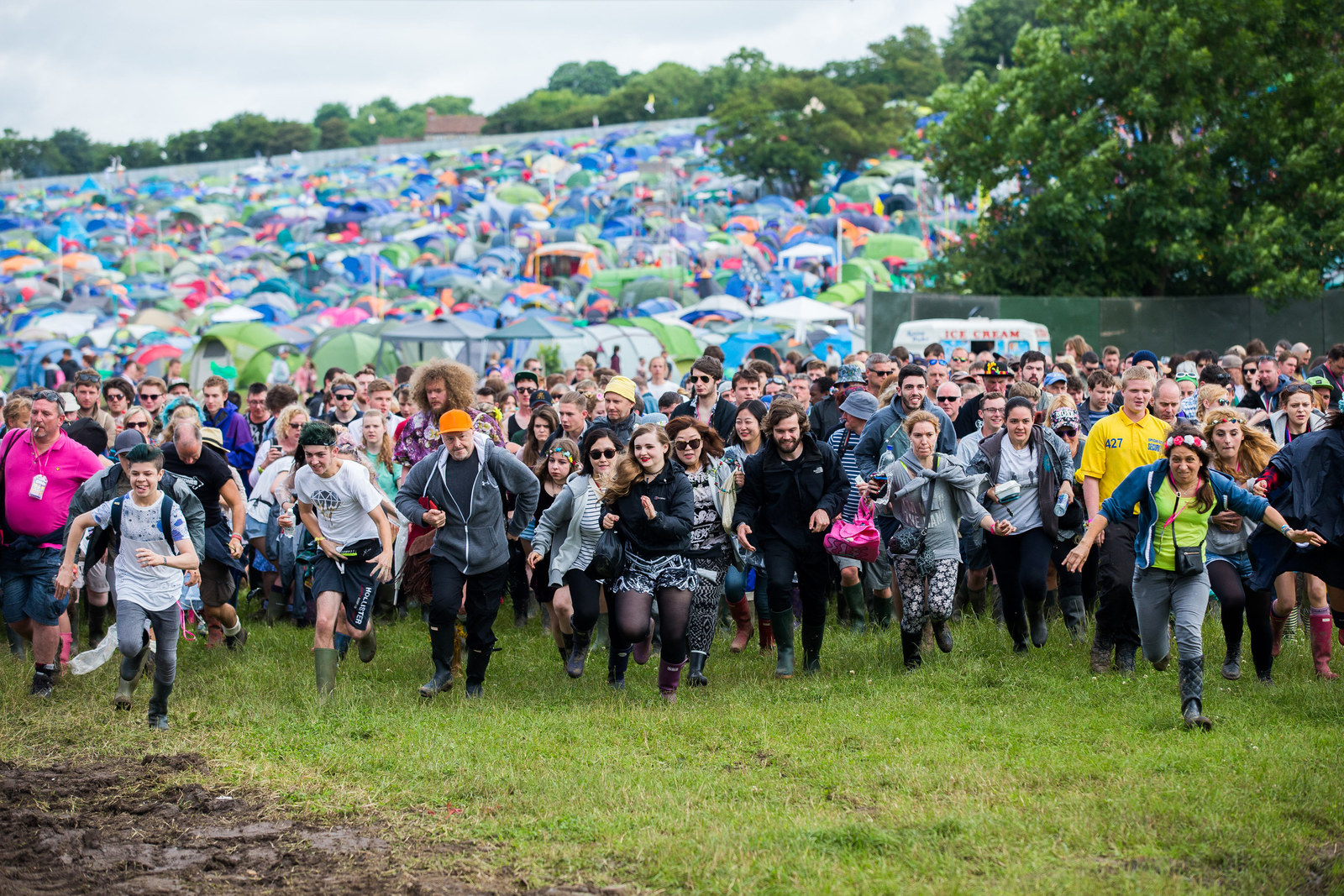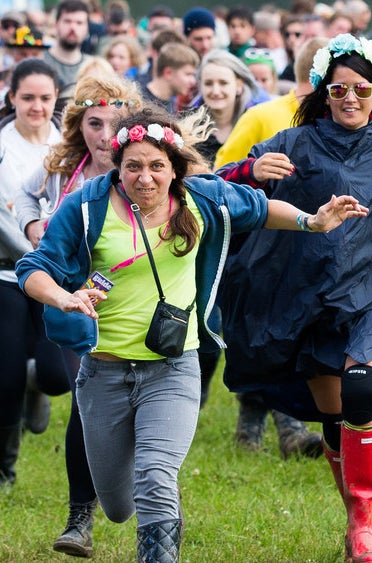 This perfect storm.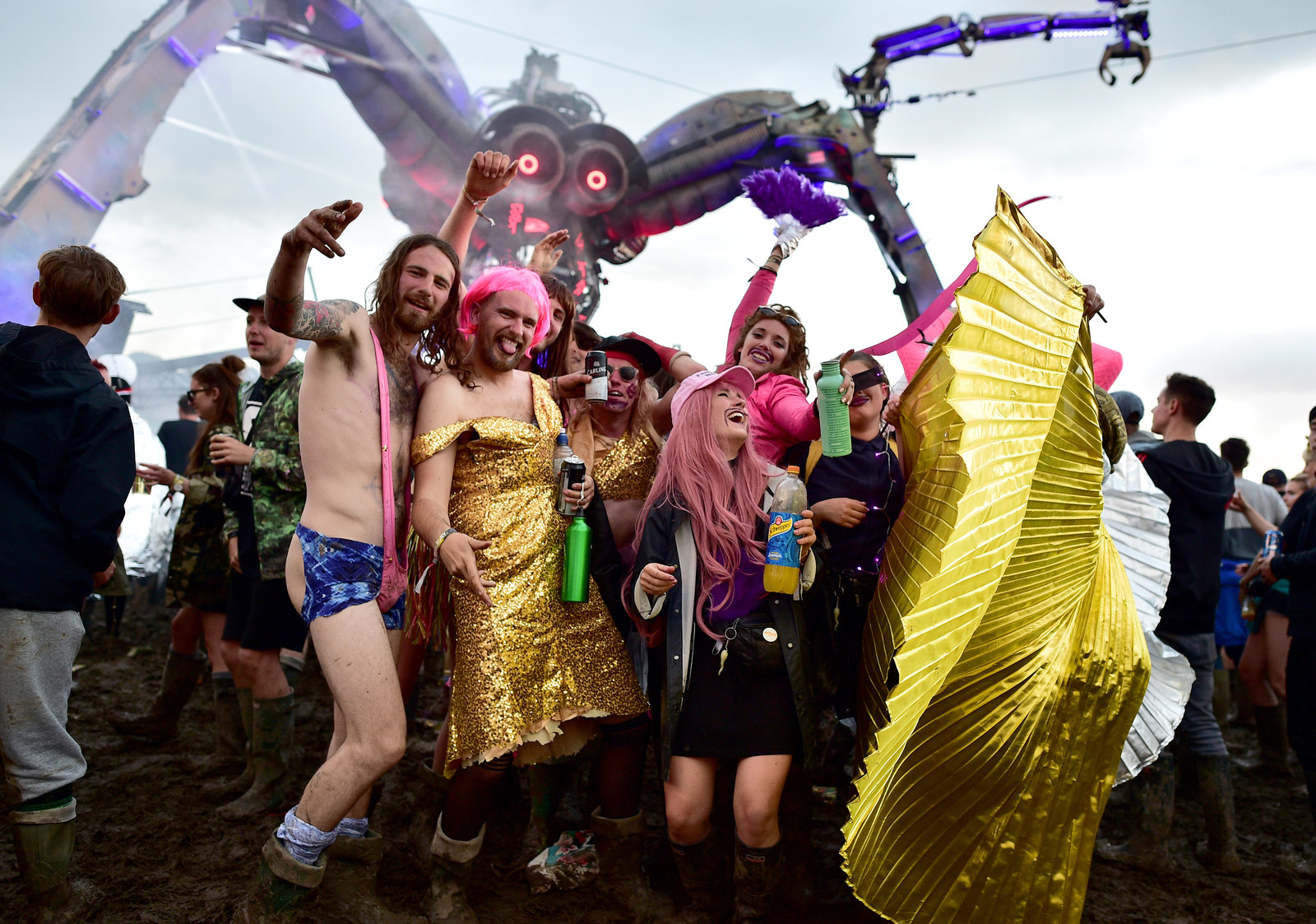 When this beard bristled with patriotism.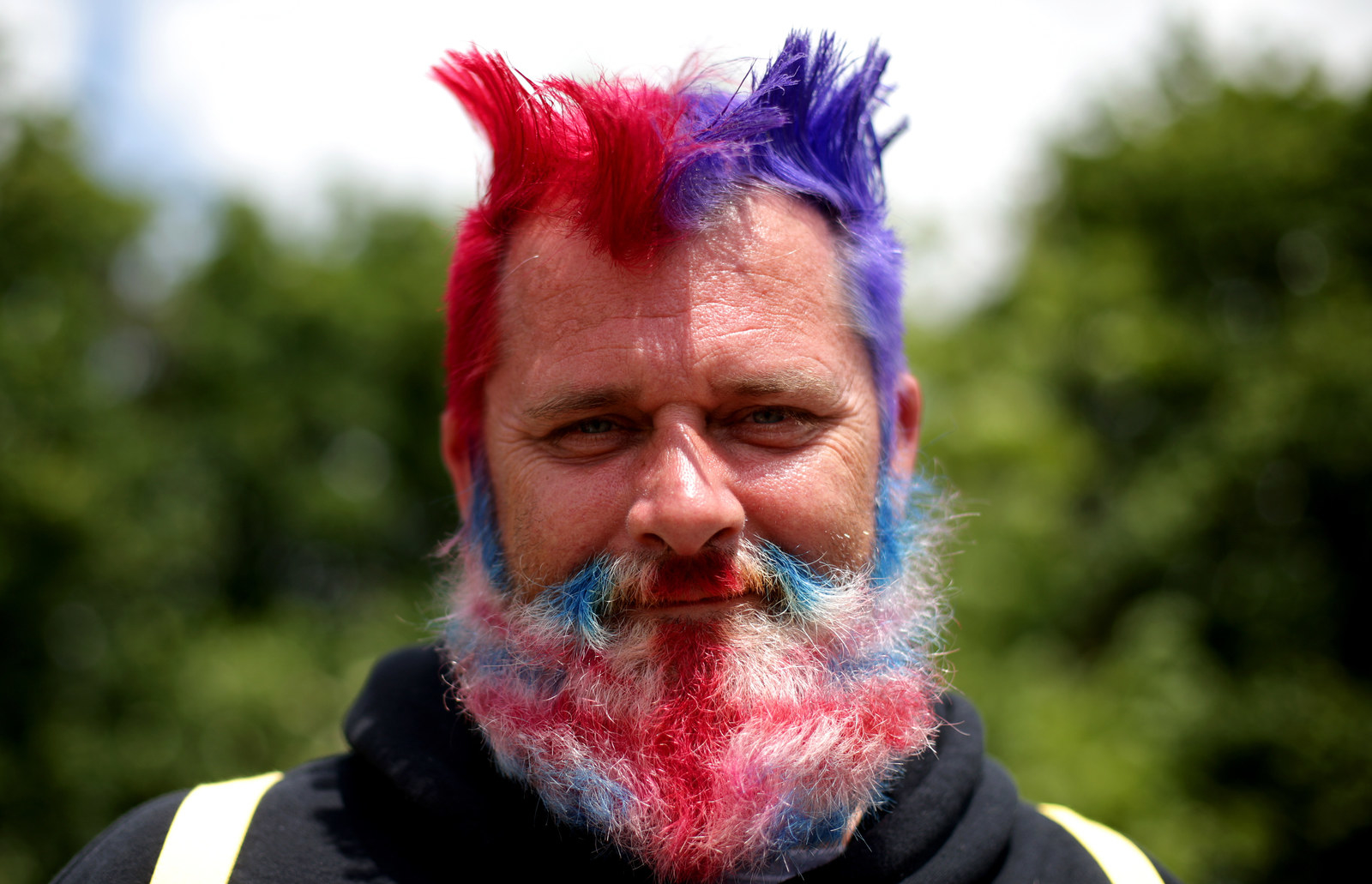 When no one batted an eye-lid at this pair.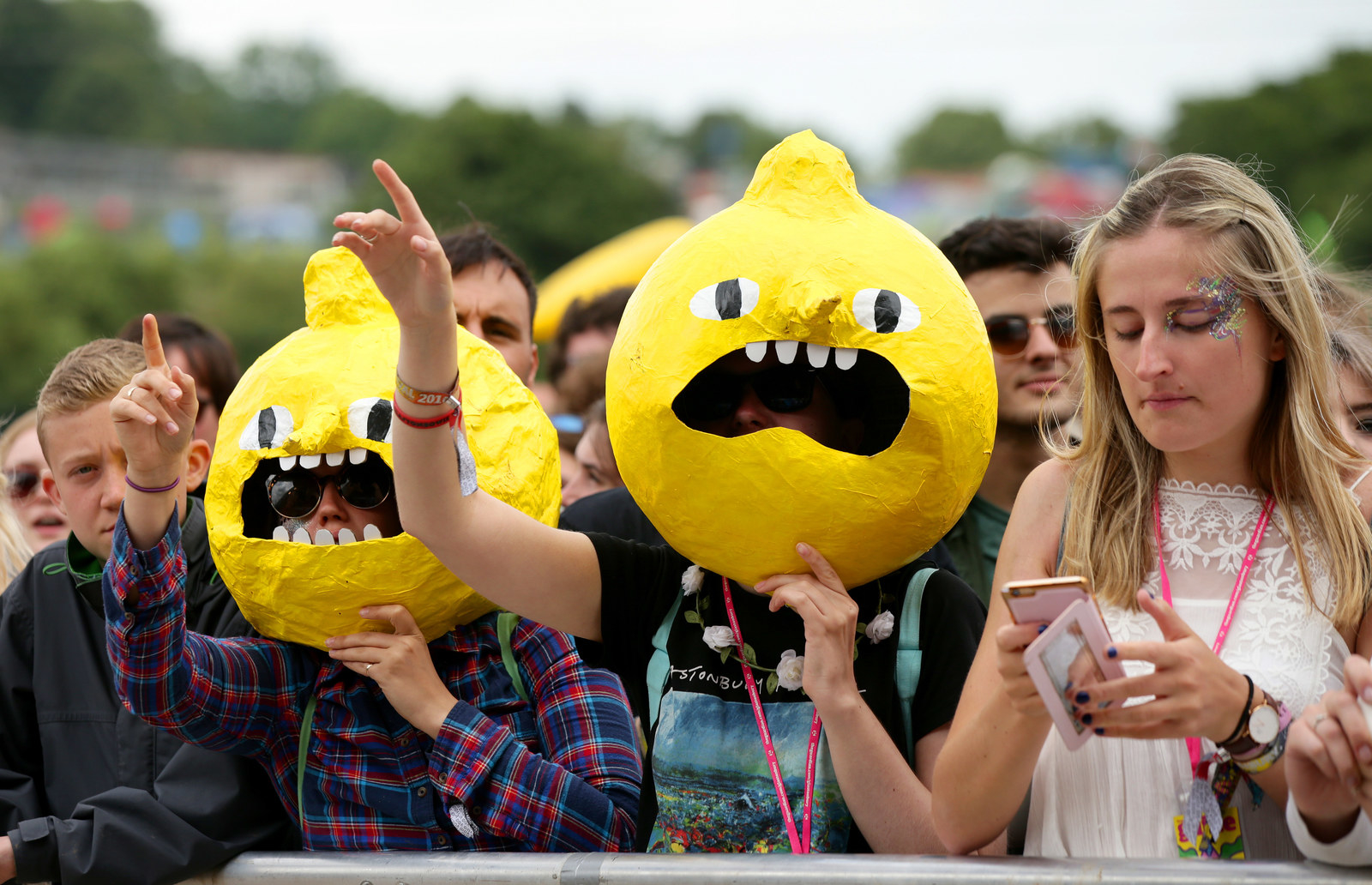 When this performer was caged in a glitter ball prison.
When Arctic explorers discovered the Land of Mud.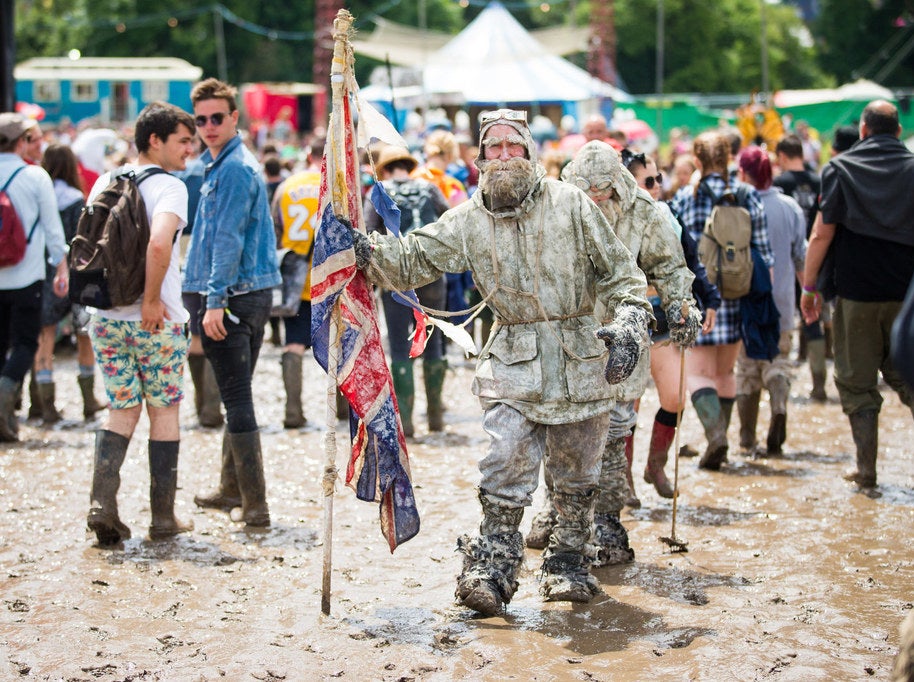 When Batman got in the zone.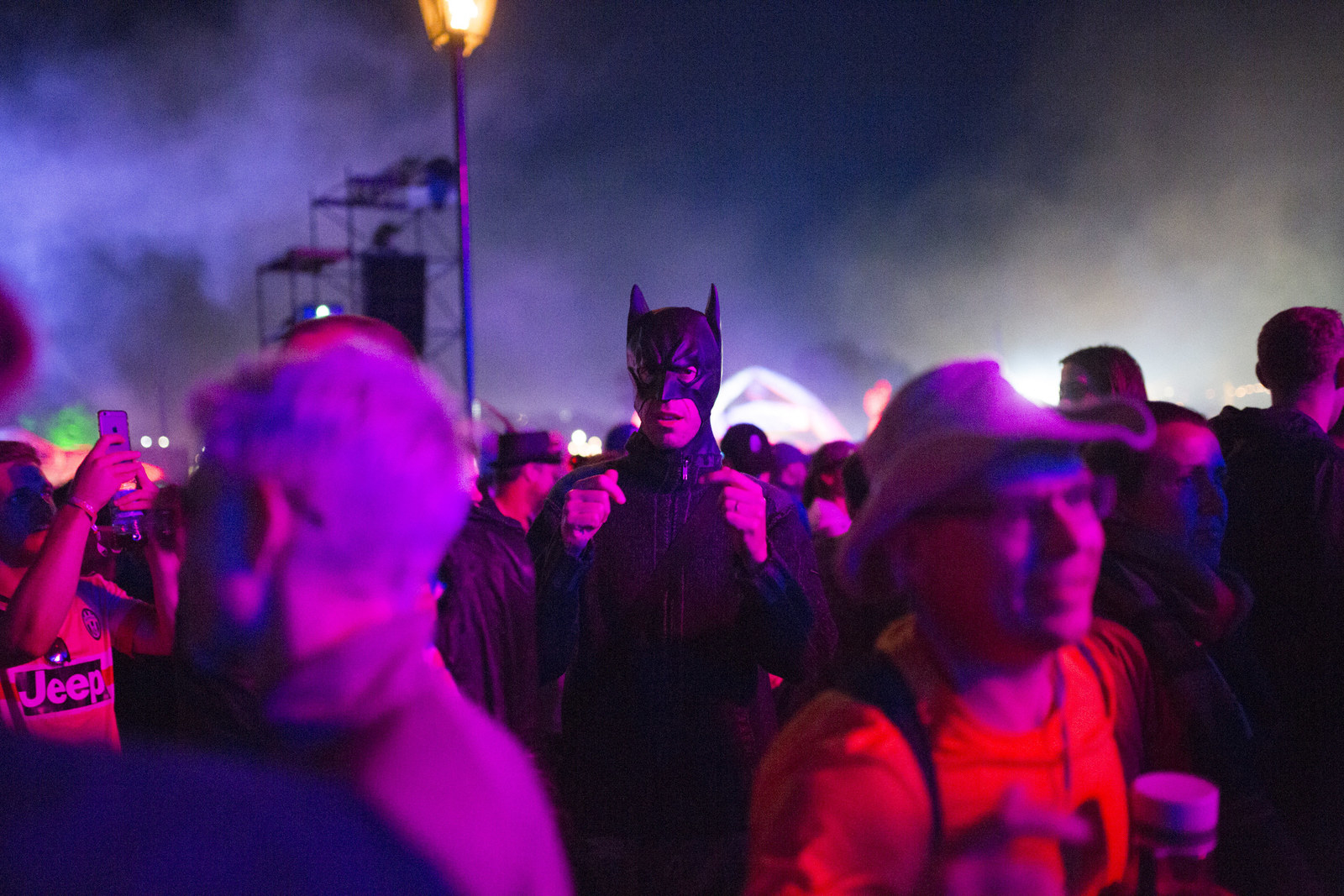 When the dance floor looked like a scene from 'Tron'.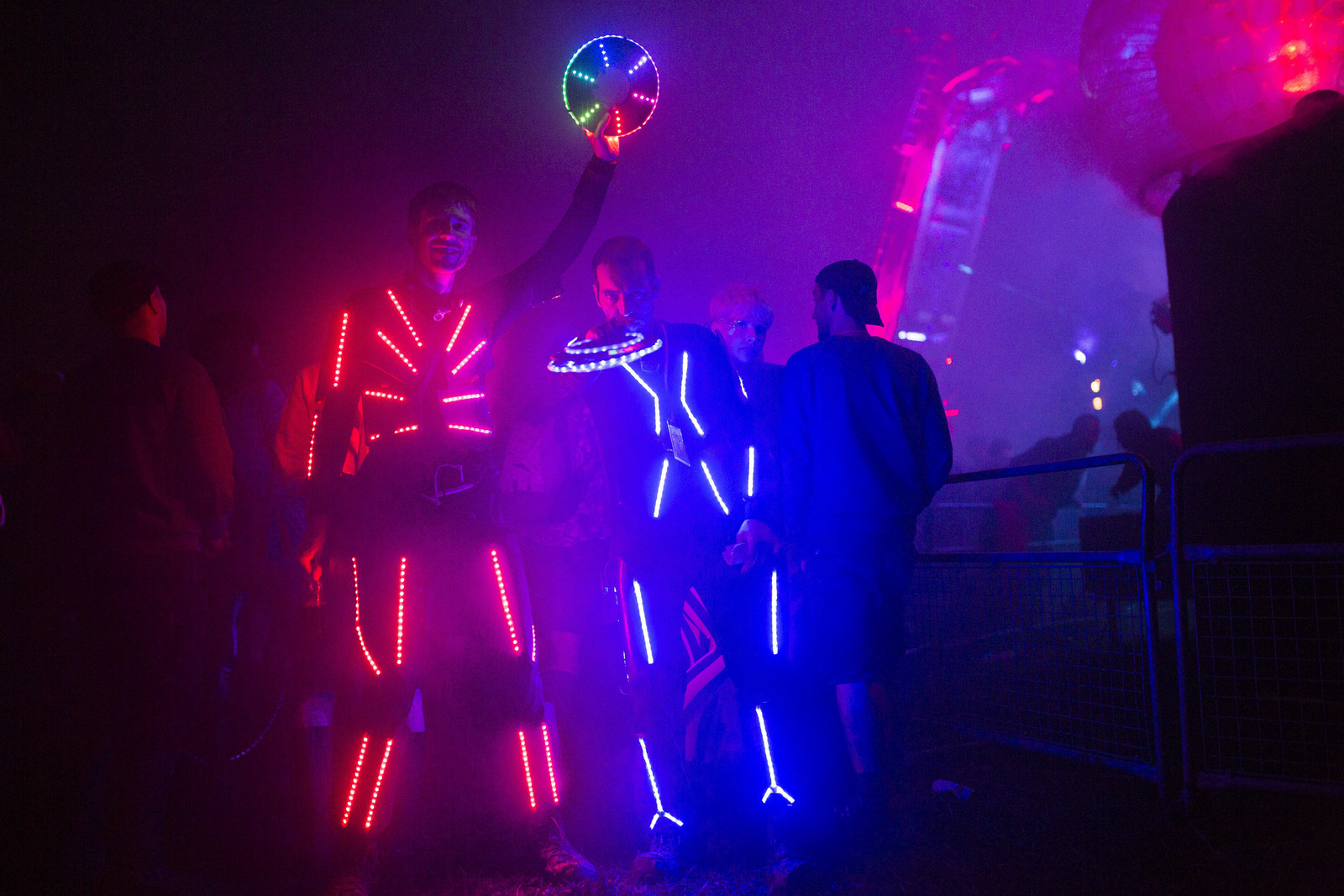 When Suggs from 'Madness' removed his luscious locks.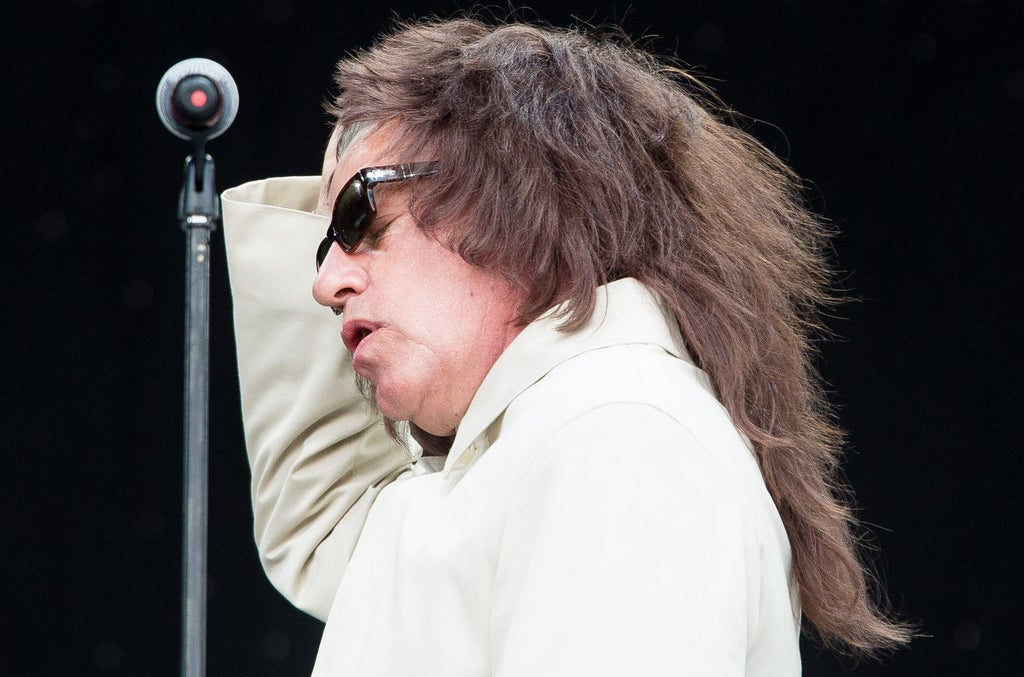 And this.