On 28 June, amid the summer rain in London, protesters who opposed leaving the European Union gathered in Trafalgar Square and College Green outside parliament to make their views known at a rally. The event was initially cancelled by organisers after around 50,ooo people expressed an interest, leading to safety concerns over the high number. However, people rallied anyway.
Liberal Democrat party leader Tim Farron led the protest, with marchers brandishing signs that spoke of "Bregret" and accusations of lies told by the Leave campaign. A further event is planned for 2 July. Here are some of the pictures and videos from the event.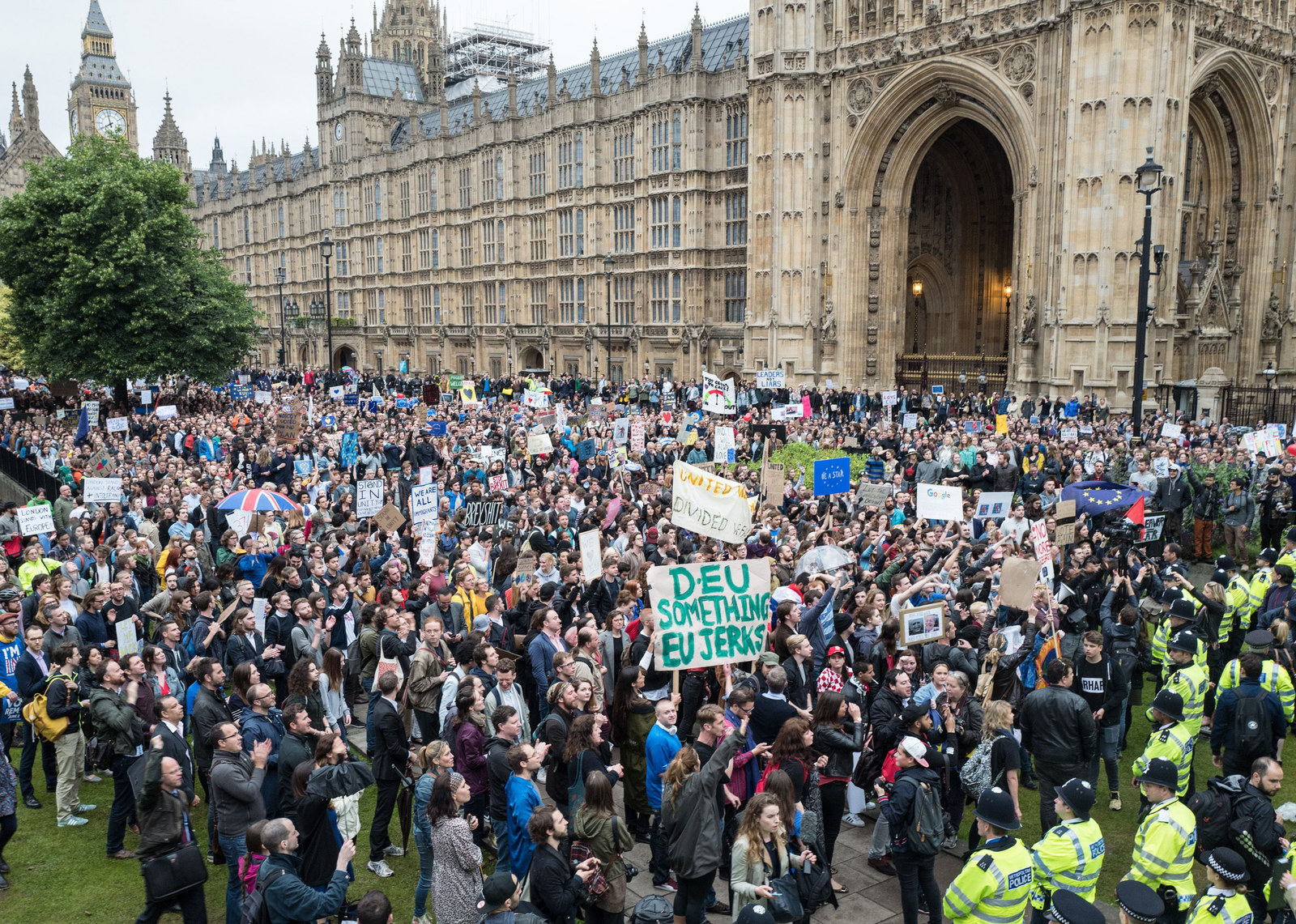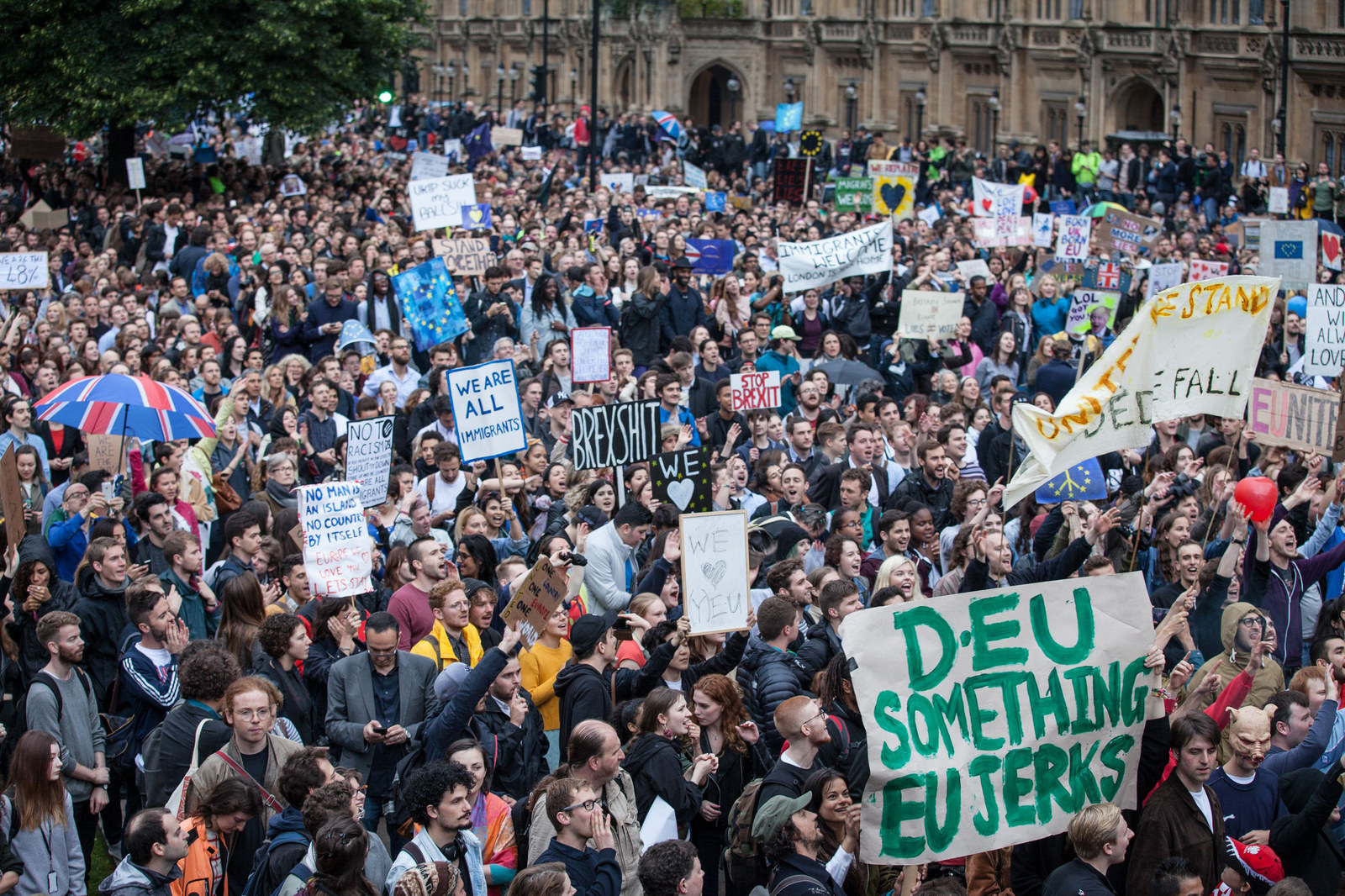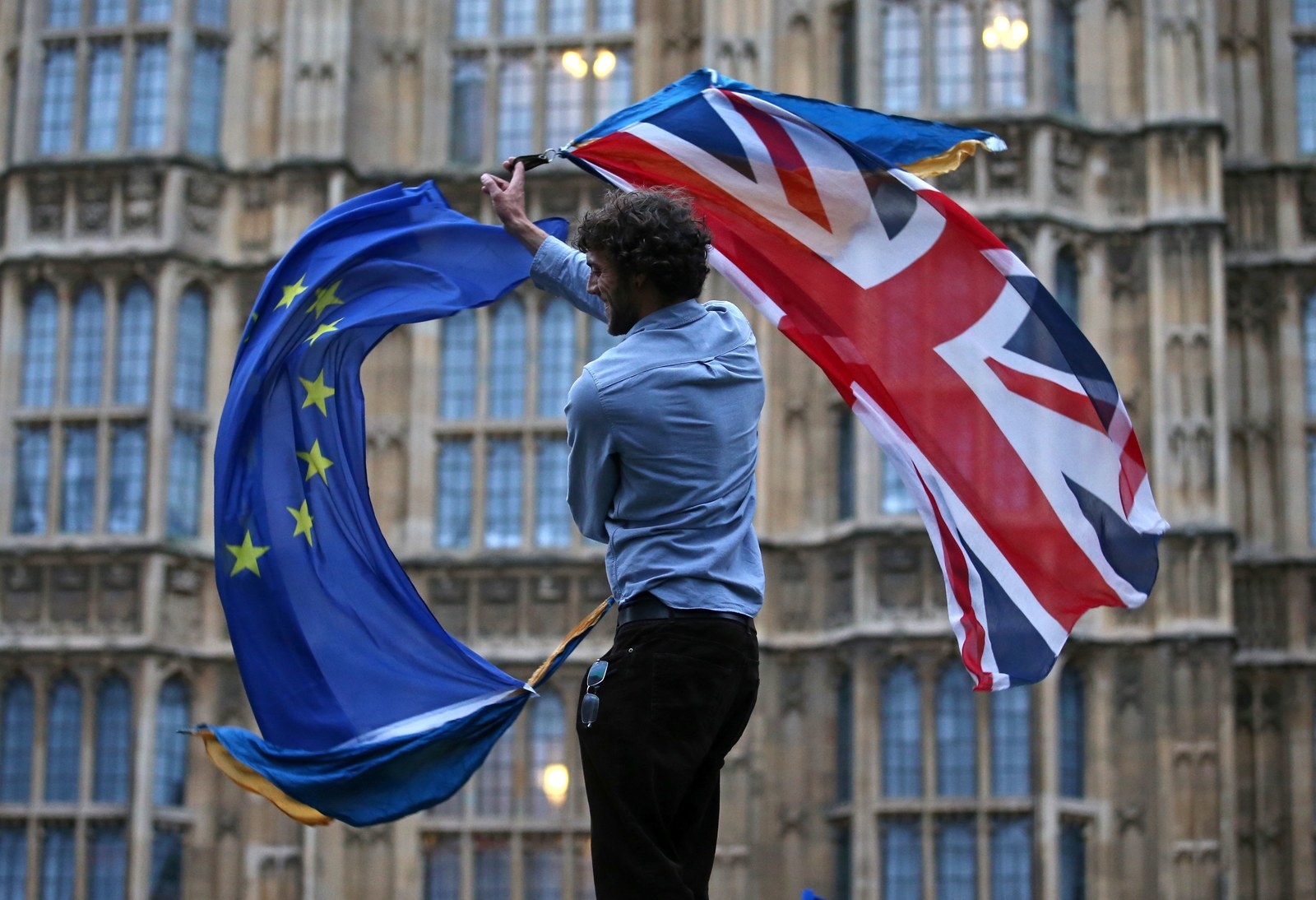 Protesters sang the Beatles' hit song "Hey Jude" with the lyrics changed to "na-na na naa, EU".