After weeks of campaigning, voting day for the 2017 UK general election finally arrived on Thursday 8 June. Polling stations were set up early in the morning.
Prime minister Theresa May cast her vote in Maidenhead alongside her husband Philip.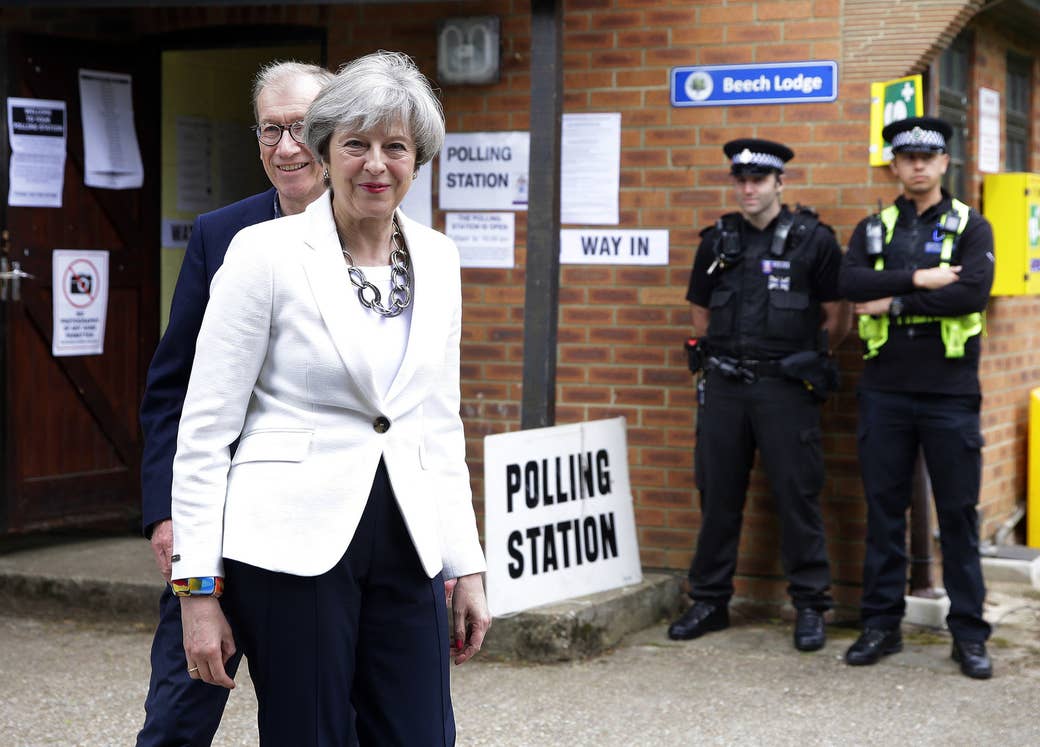 Jeremy Corbyn, Labour's leader, gave a thumbs-up to photographers after voting in north London.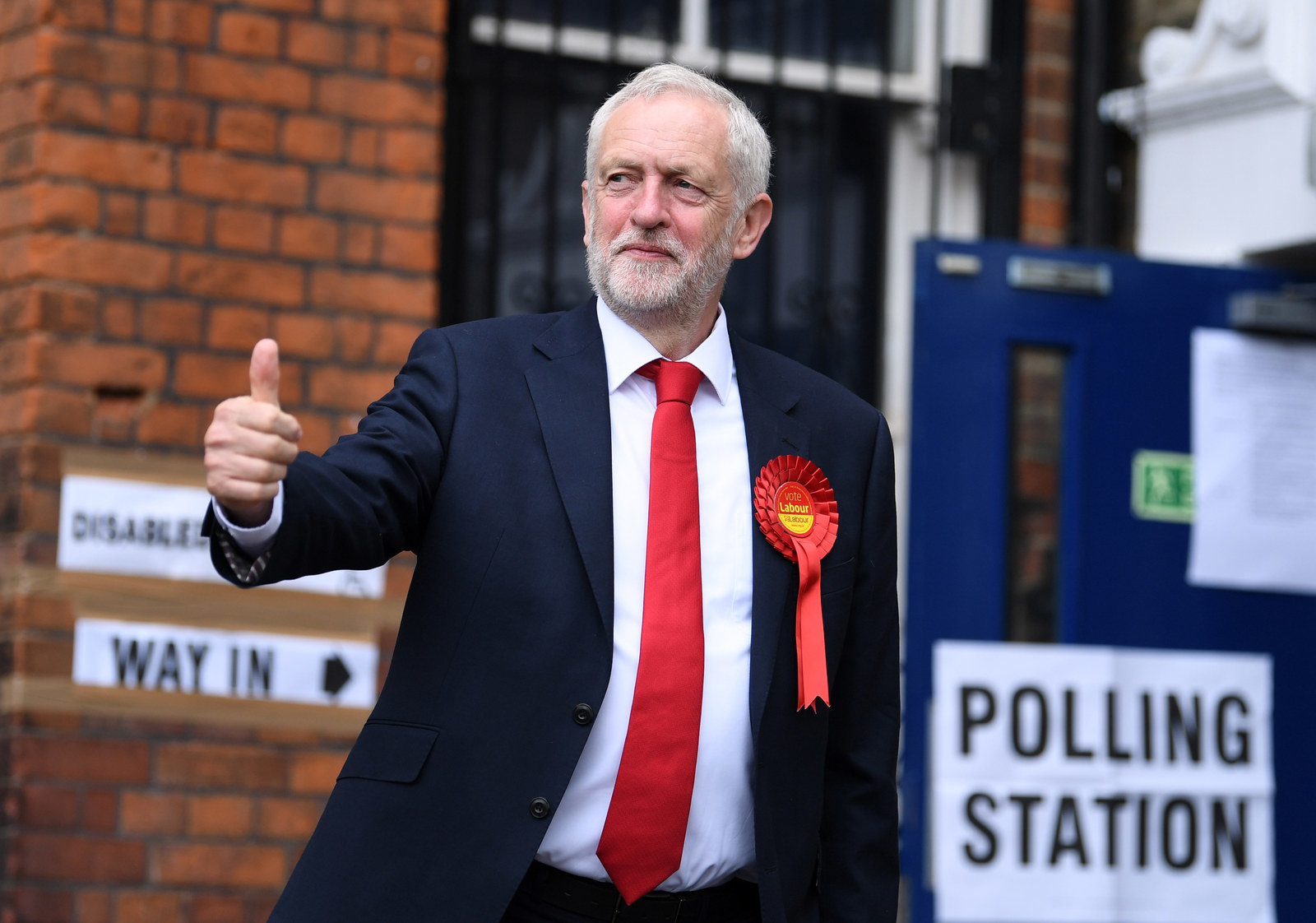 Nicola Sturgeon, Scotland's first minister and the leader of the SNP, also voted.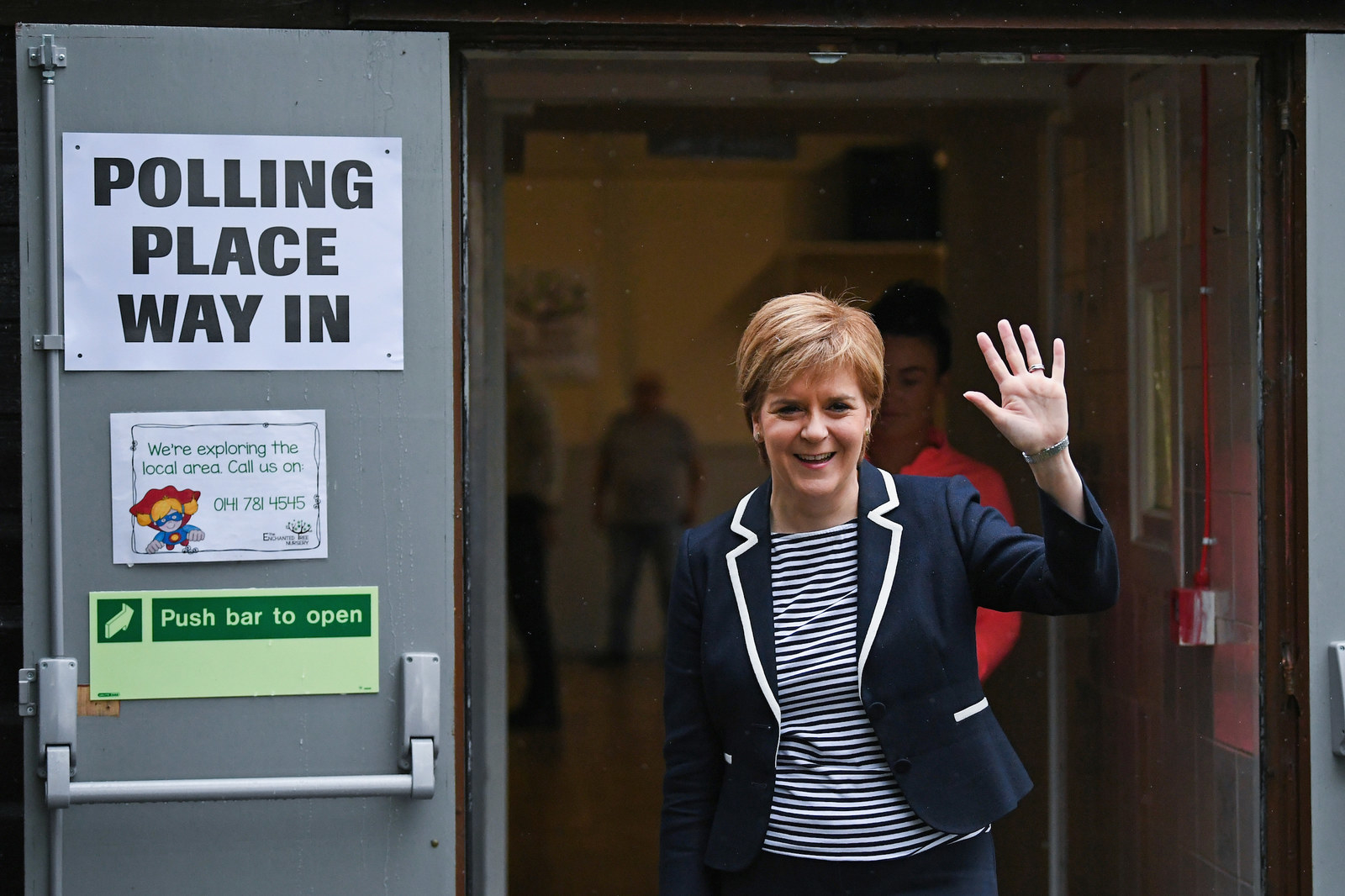 Lib Dem leader Tim Farron voted in Kendal, Cumbria.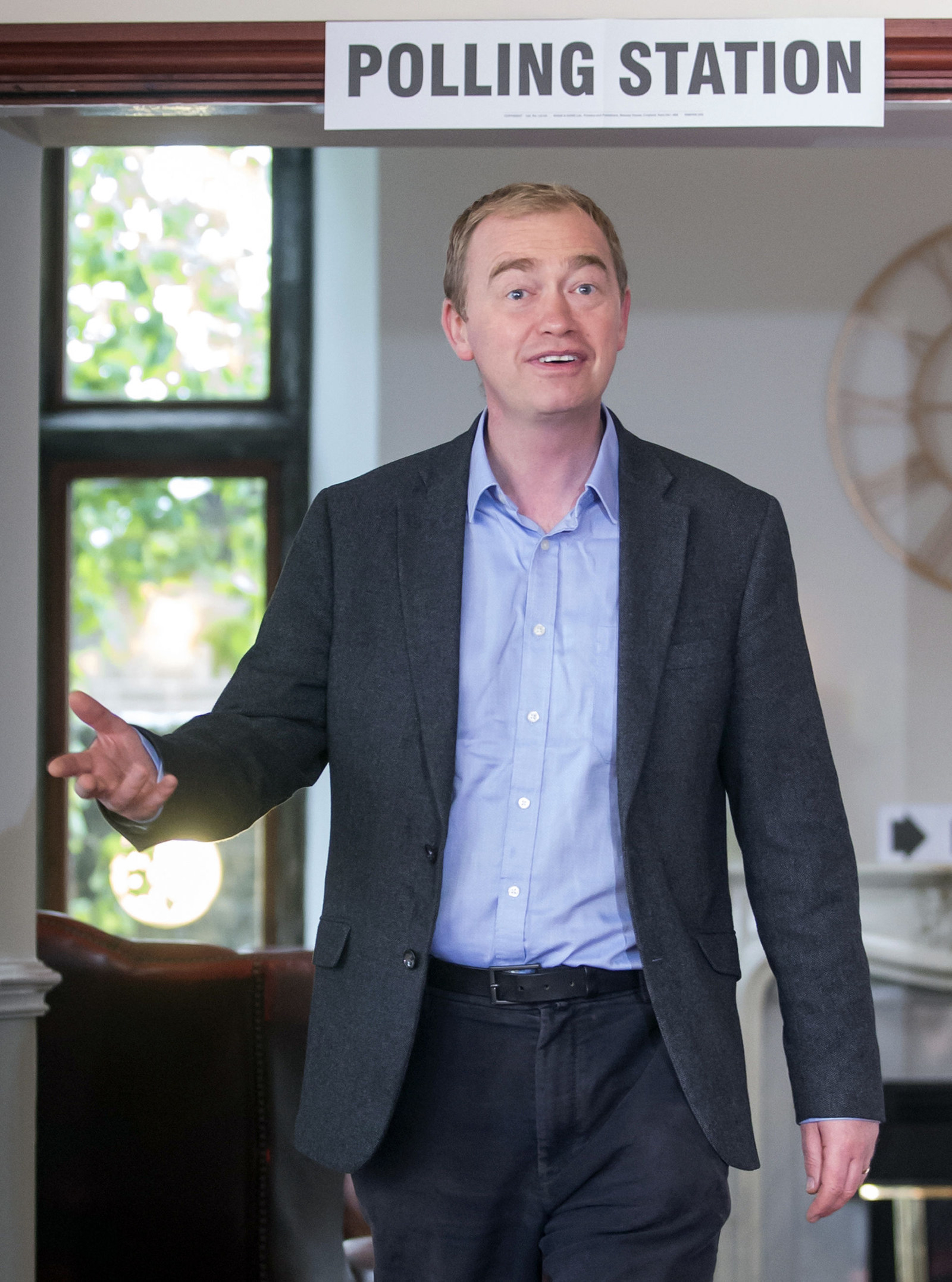 Caroline Lucas, co-leader of Britain's Green party, voted alongside her husband in Brighton.
Scottish Conservative leader Ruth Davidson (left) braved the rain to vote with her partner Jen Wilson and her dog Wilson in Edinburgh.
Voters made their voice heard at polling stations across the UK, including the Hove Museum and Art Gallery near Brighton.
This community centre in south London, featuring bright street art.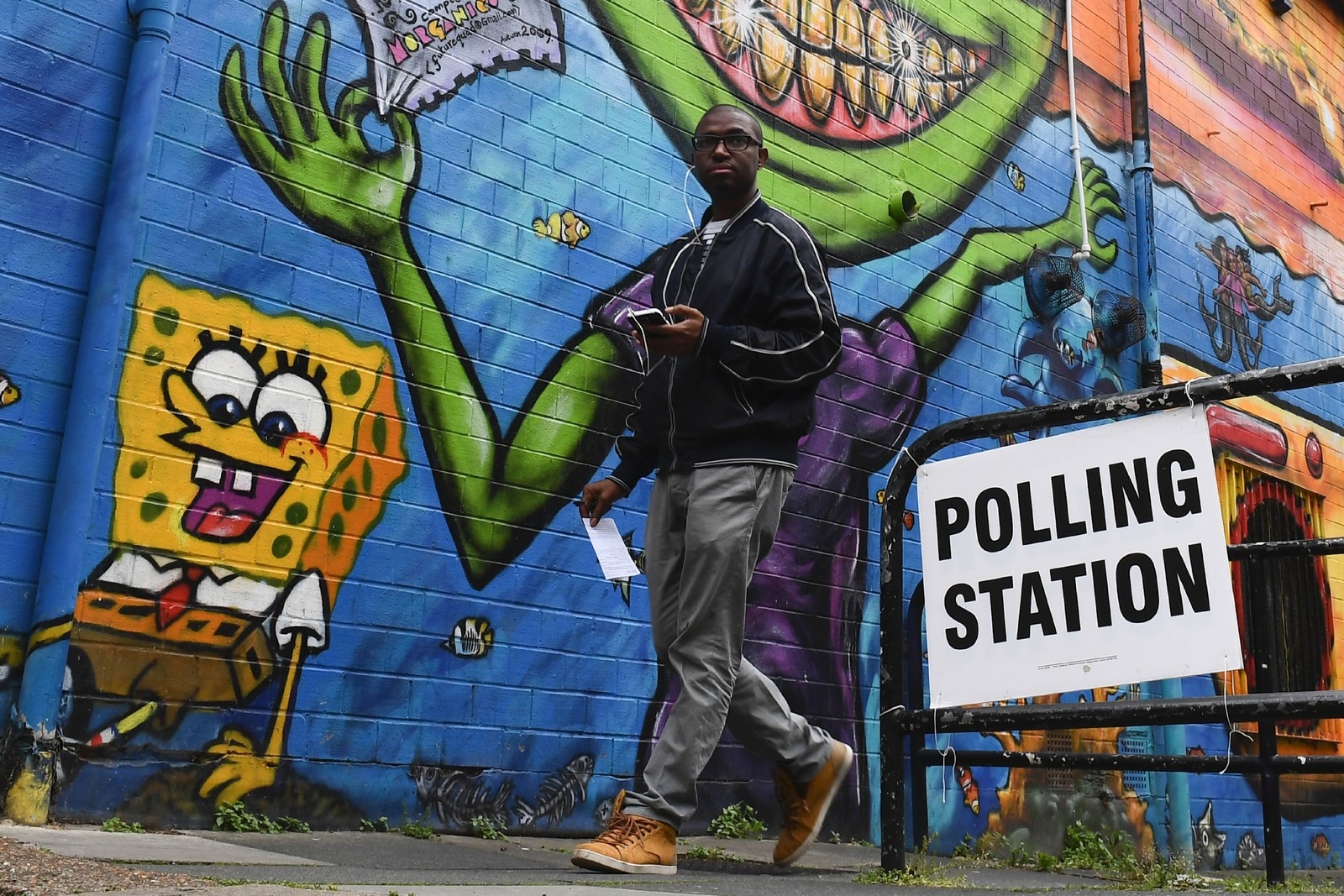 An outdoor swimming pool in Arundel.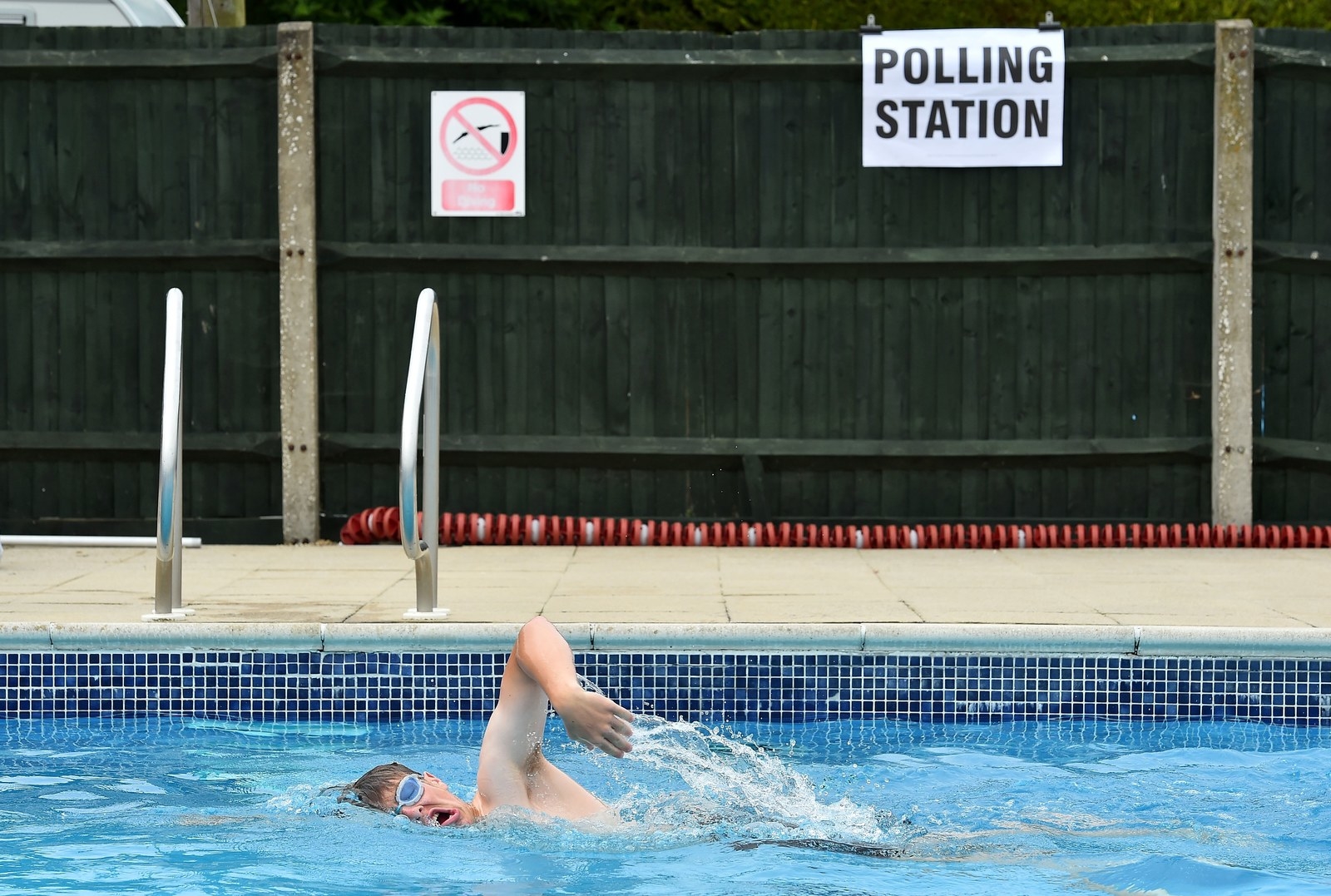 A former fire station in London.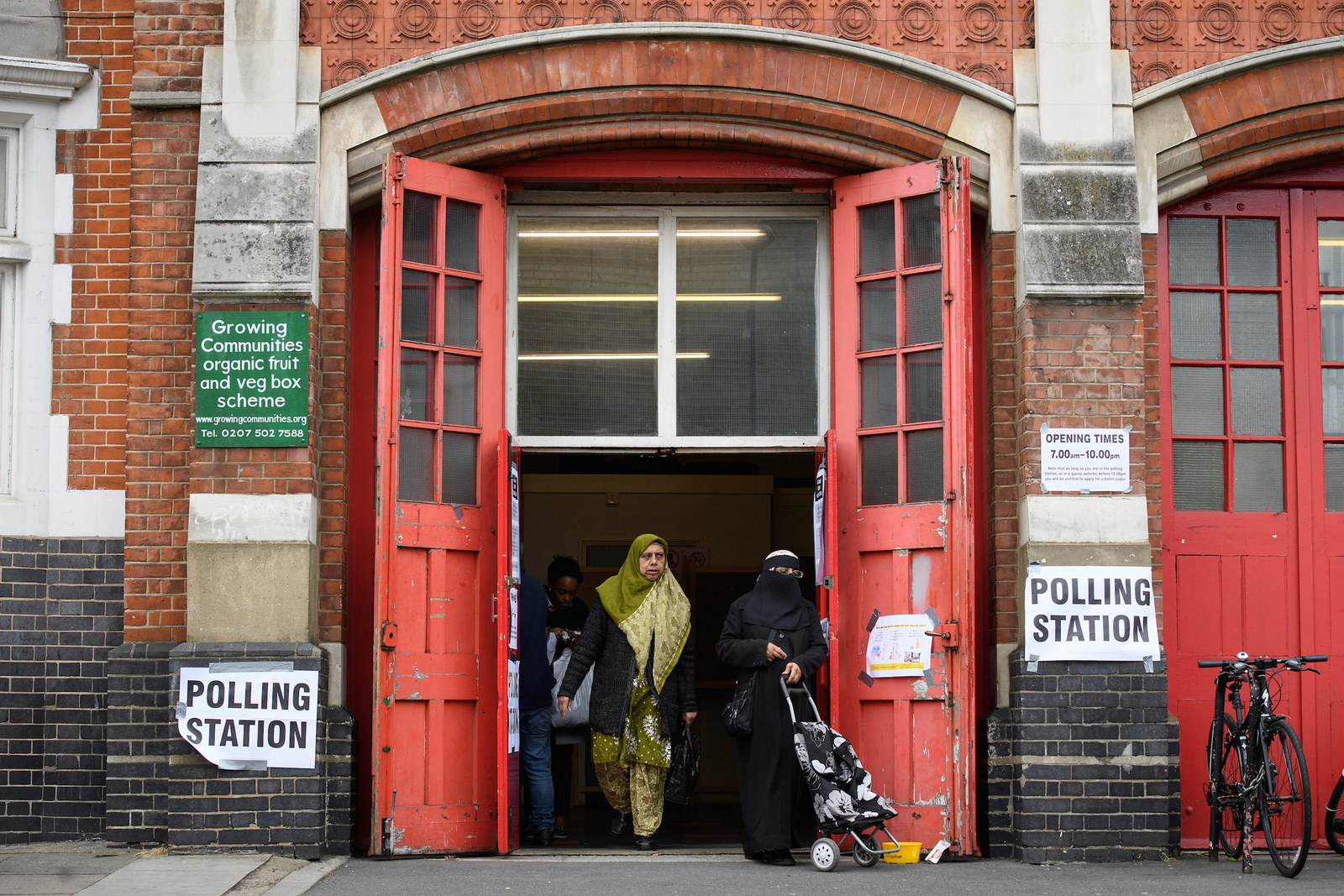 And a launderette in Headington.
People voted in all weather: It was pouring down in Edinburgh.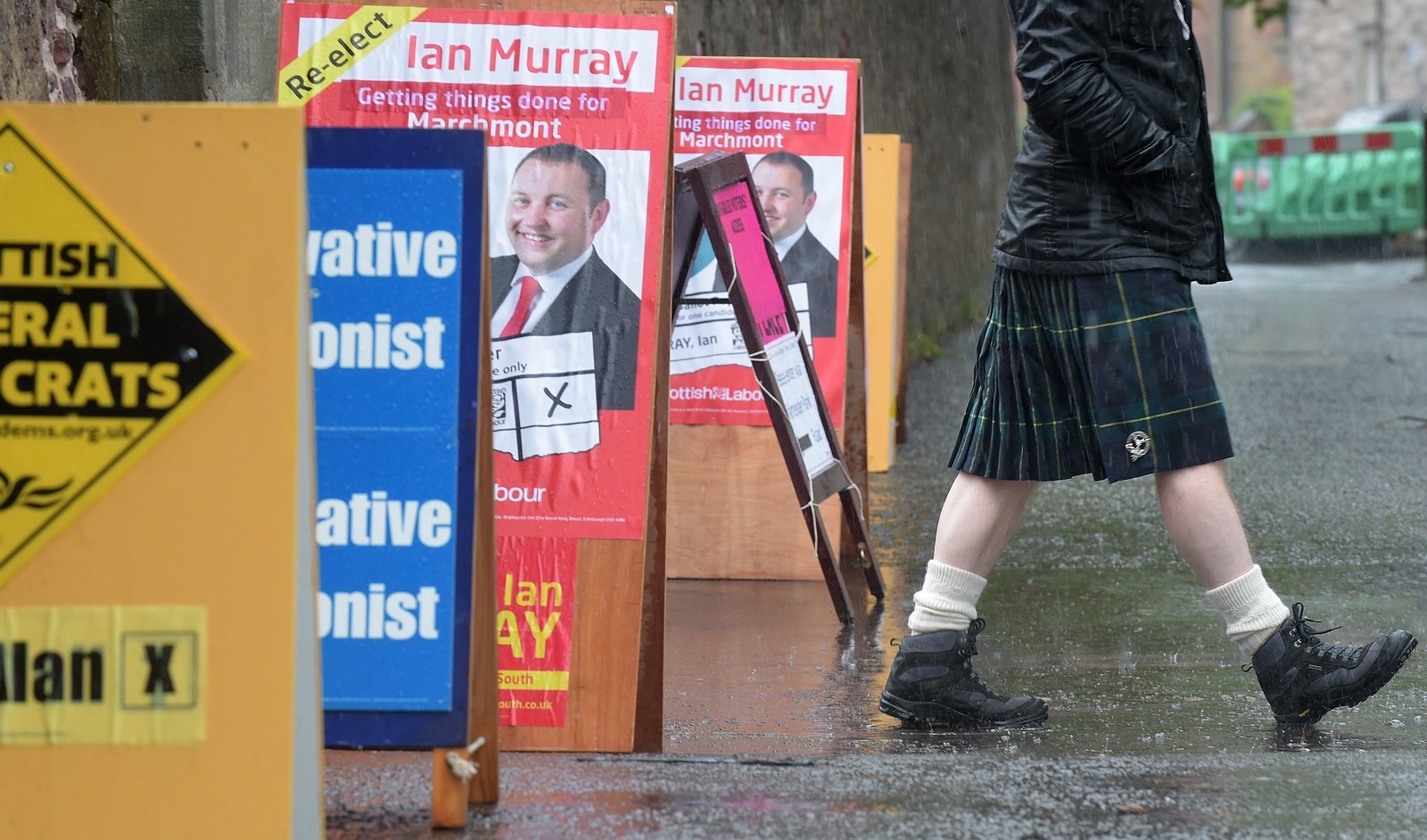 A group of nuns voted at a polling station in St John's Hyde Park in London.
Some people travelled by horse to take part – such as this woman in Bramshill, Hampshire.
Sorcha Eastwood, the Alliance candidate for West Belfast, cast her vote with her husband Dale Shirlow in Lisburn while still wearing her wedding dress after they were married earlier in the day.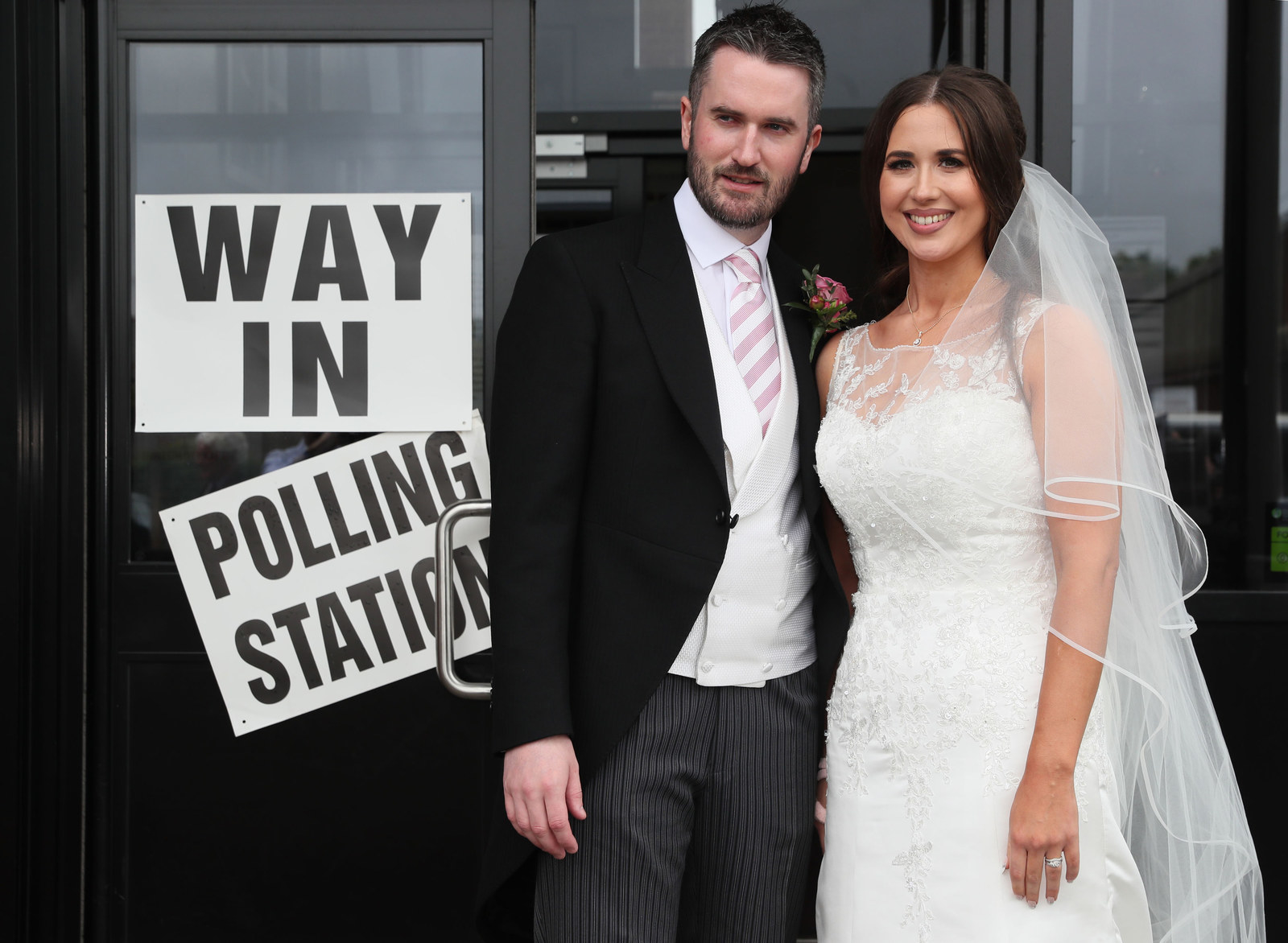 Someone dressed as Elmo appeared outside a polling station in the village of Sonning, Berkshire.
And throughout the day, dogs were snapped at polling stations around the UK.
Finally, the polls closed at 10pm and a night of counting votes began, including at a leisure centre in Sunderland.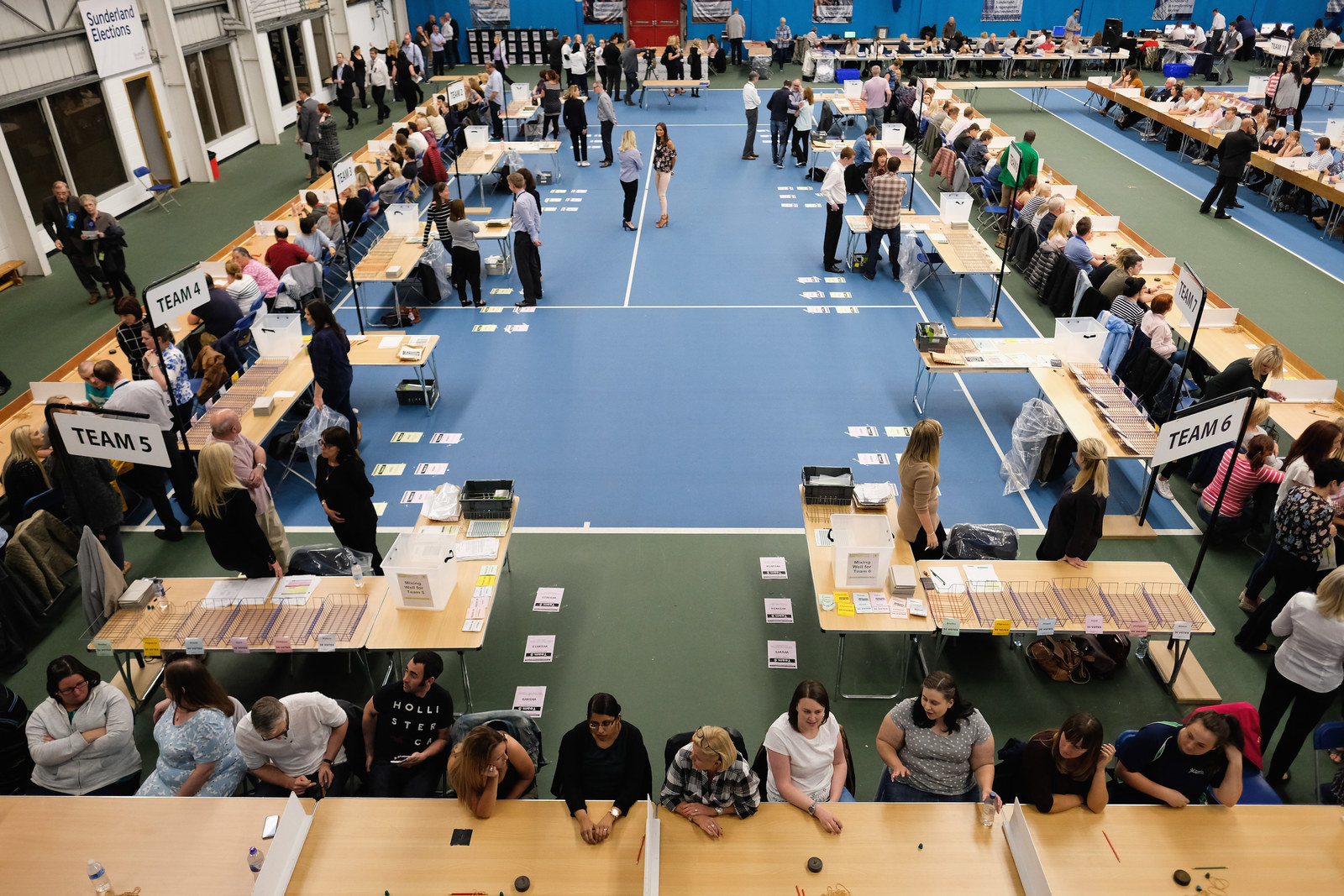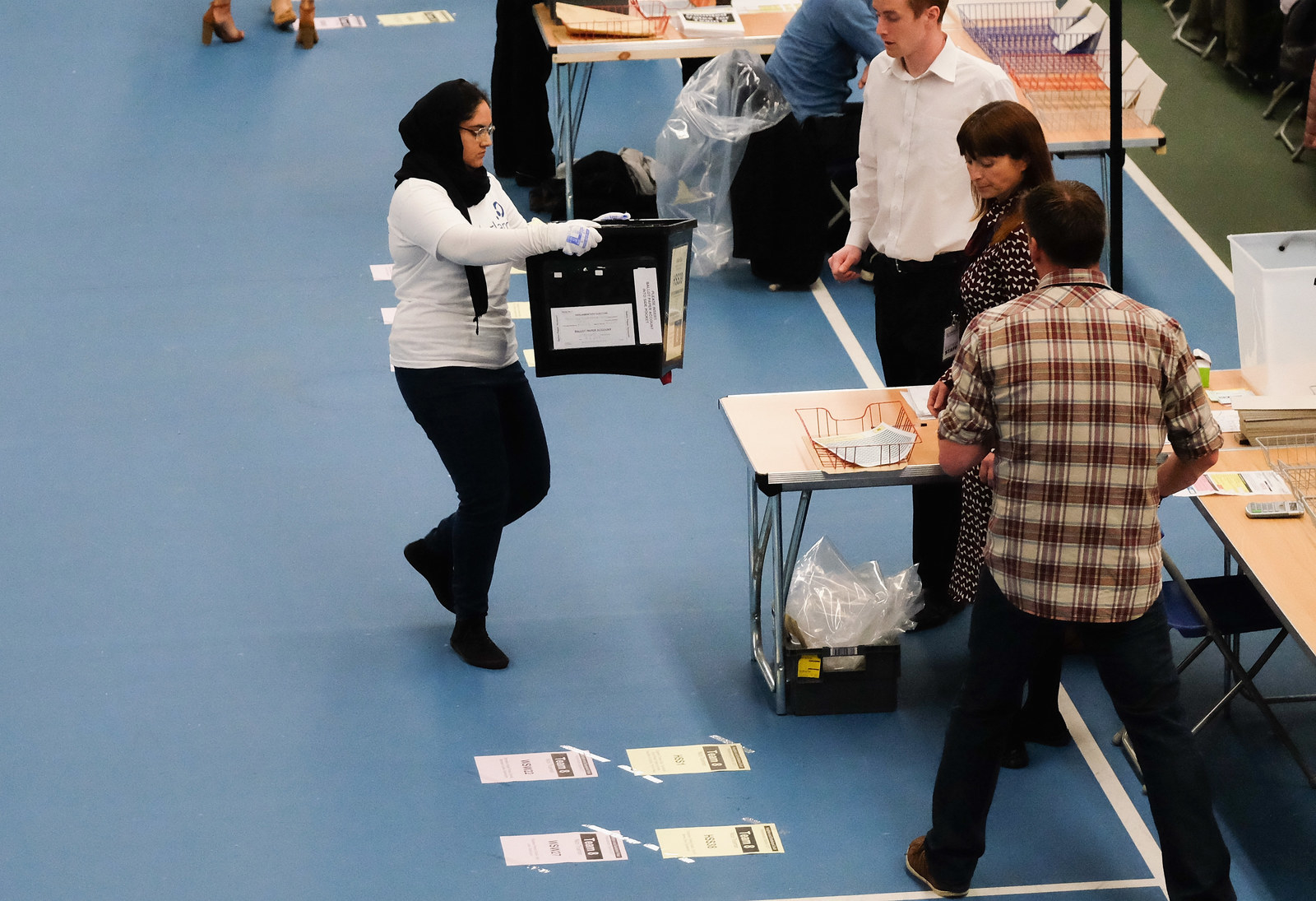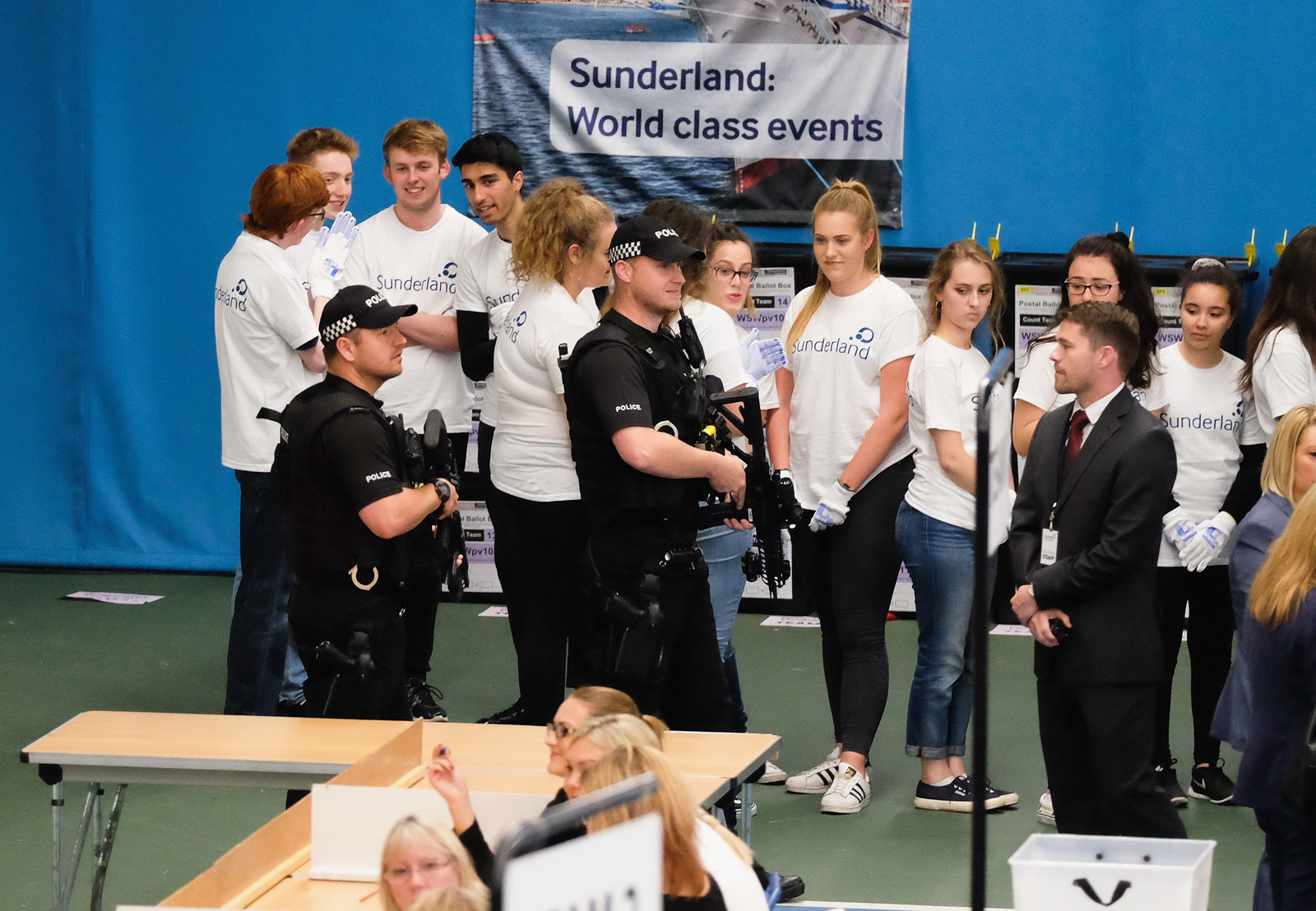 Local candidate Mr Fishfinger waited as ballot papers were counted for the Westmorland and Lonsdale constituency at Kendal Leisure Centre.
This vote-counter wore a spectacular Super Mario-themed waistcoat in Boston.
Labour candidate Paul Kenny showed off his distinctive cufflinks.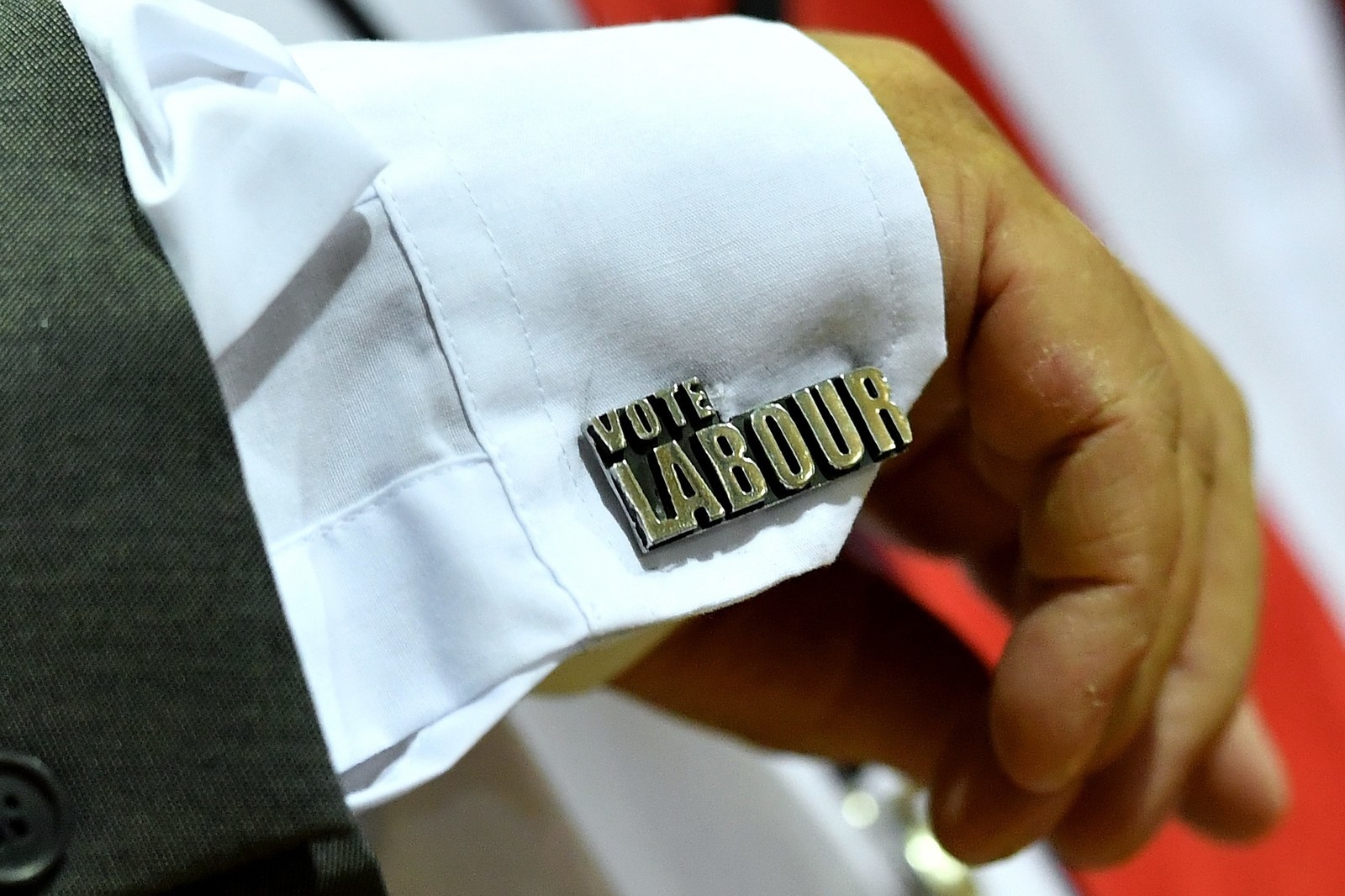 Supporters applauded as Labour's Sharon Hodgson was declared winner in the Washington and Sunderland West constituency.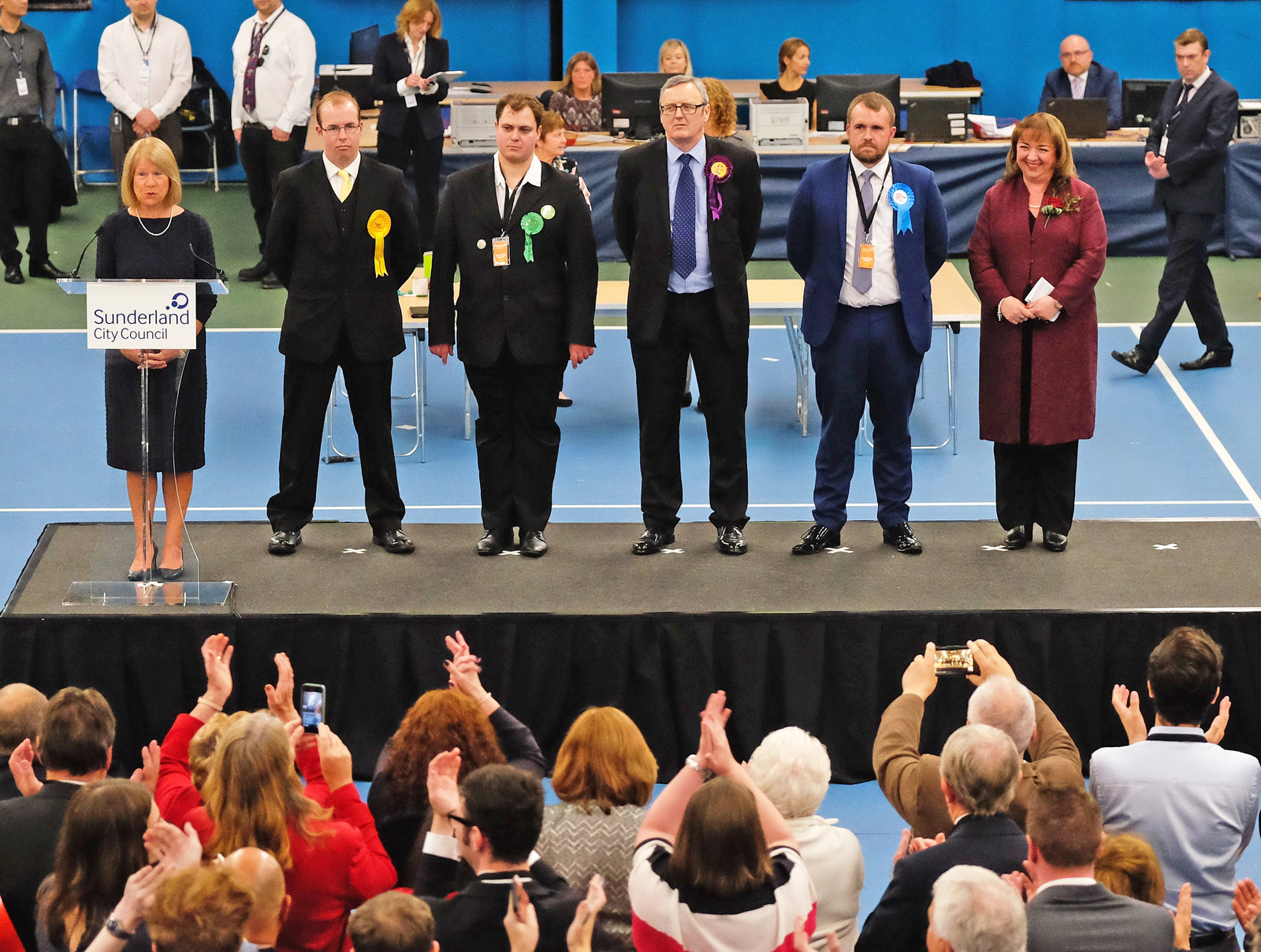 Corbyn arrives at the Sobell Leisure Centre during the Islington North and the Islington South and Finsbury count.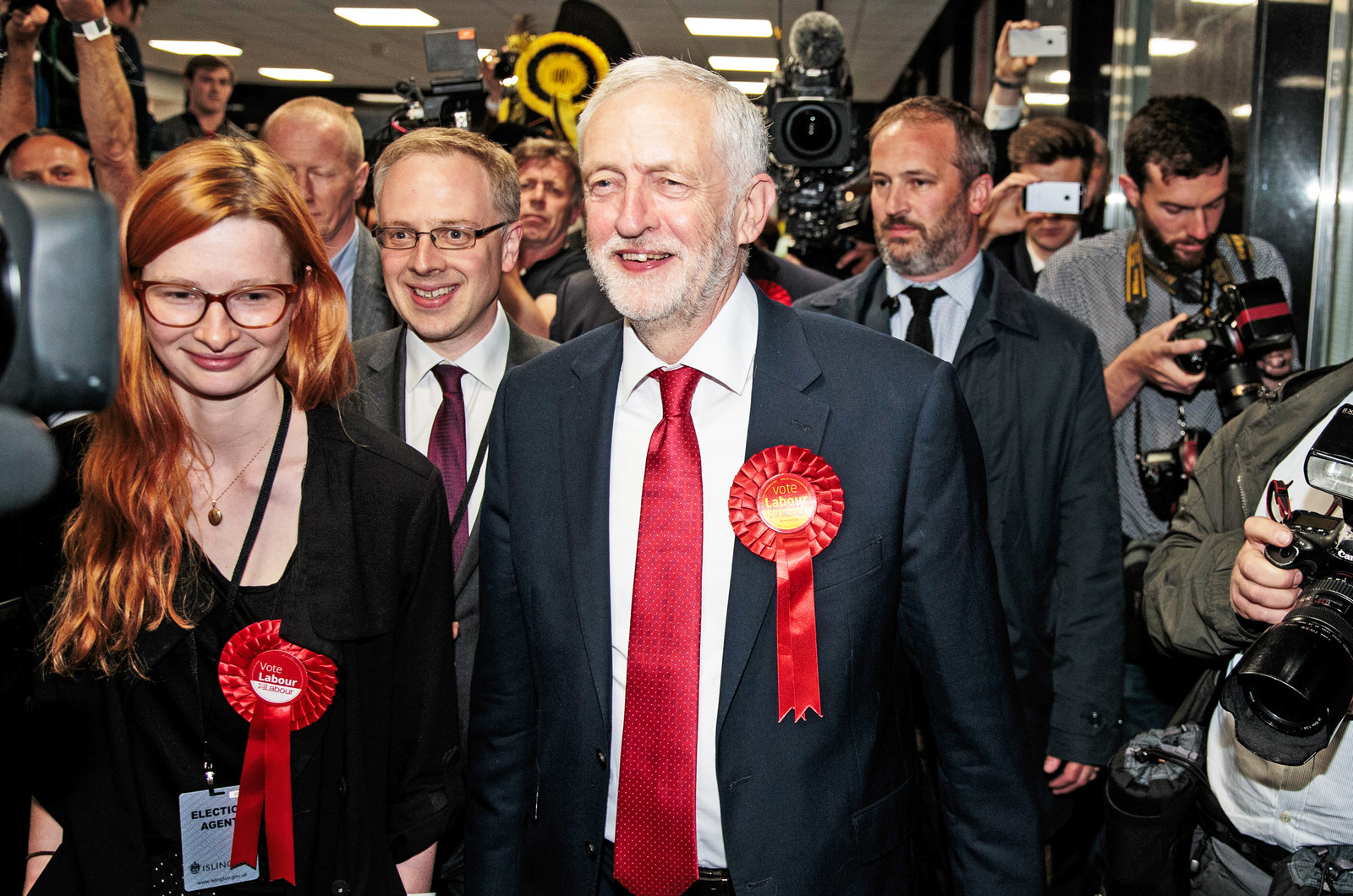 Theresa May arrives for the election count at the Magnet Leisure Centre in Maidenhead.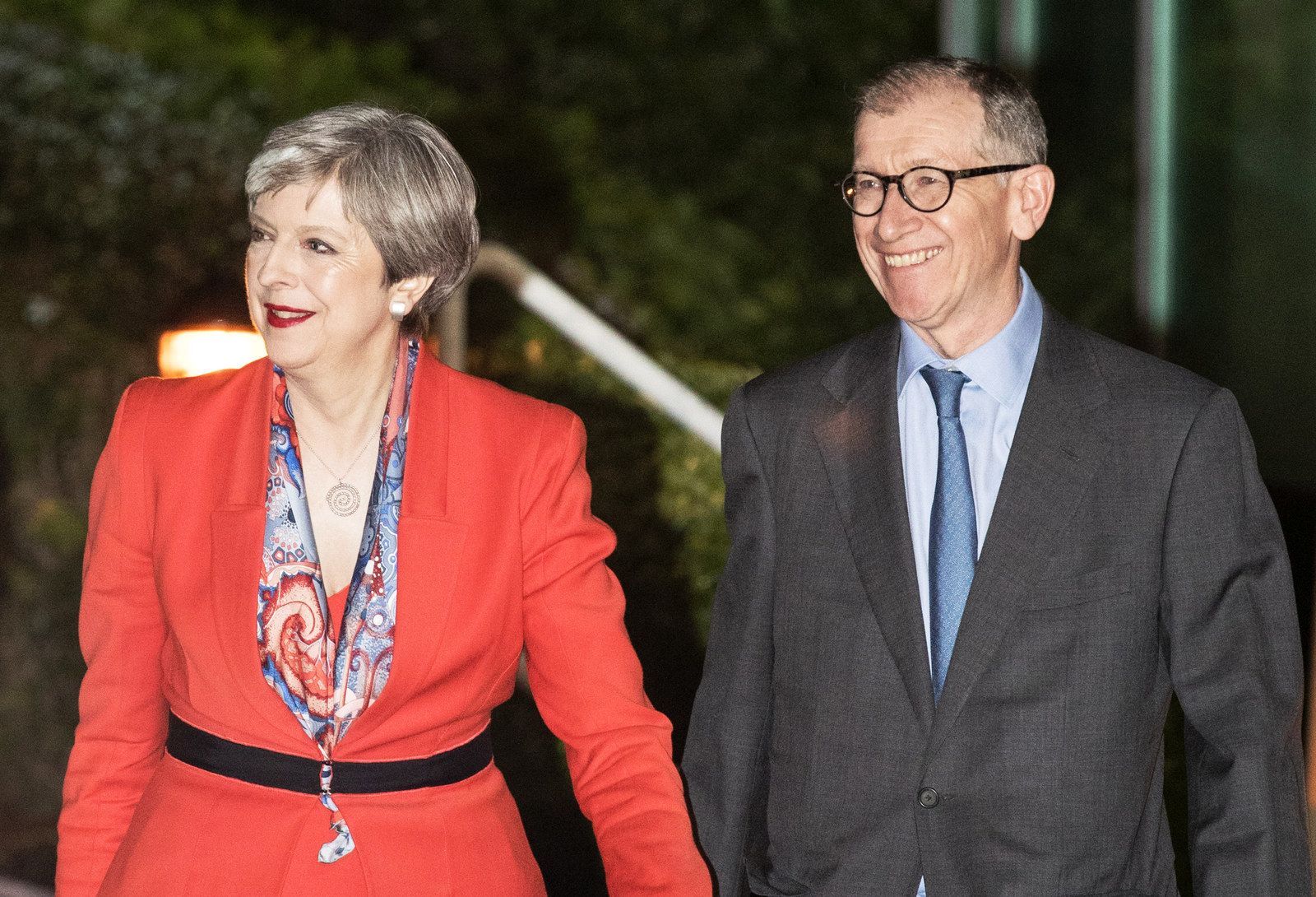 Corbyn spoke at the Islington North and the Islington South and Finsbury counting centre.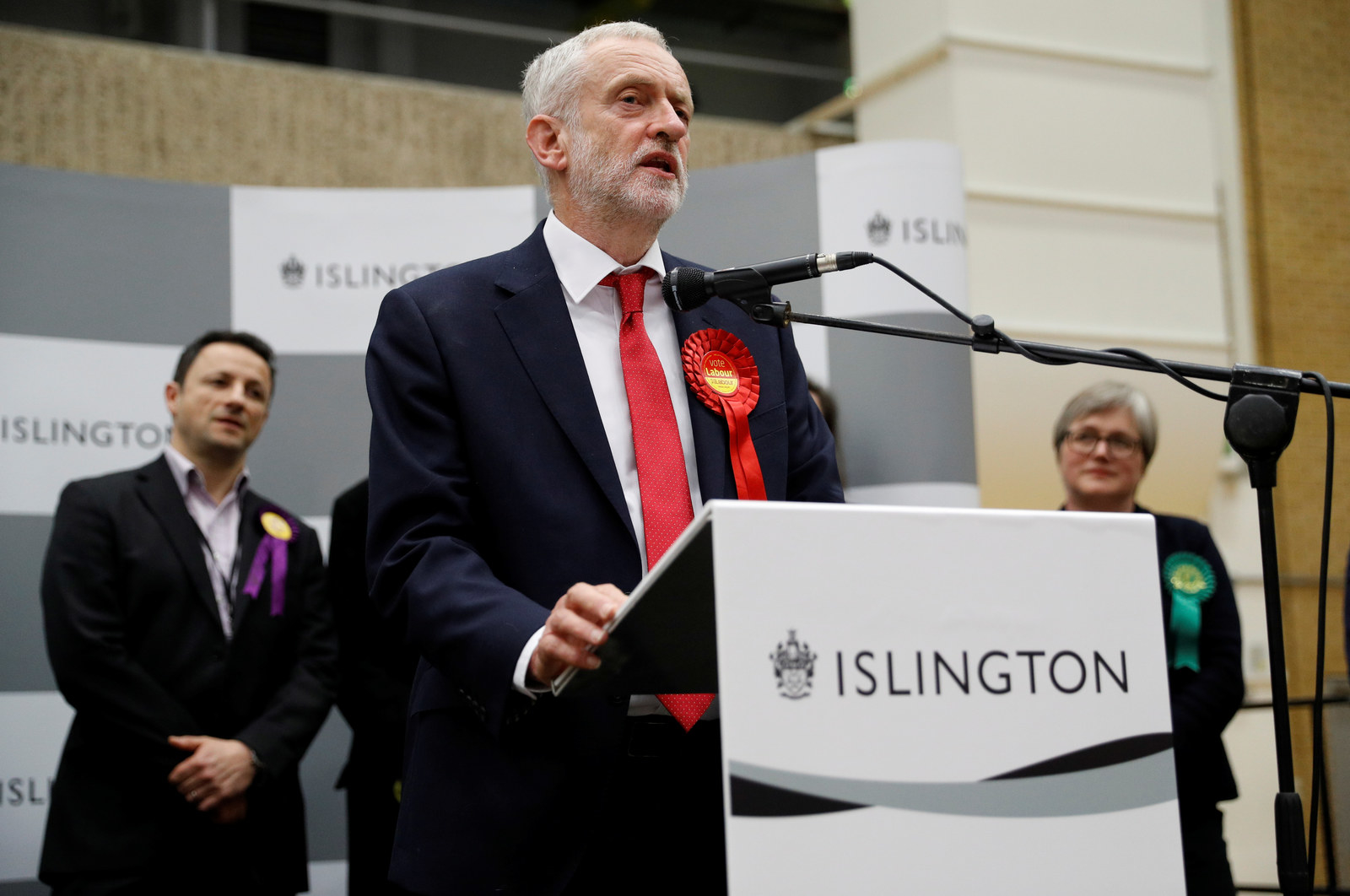 Theresa May was at the declaration of the election count at the Magnet Leisure Centre in Maidenhead.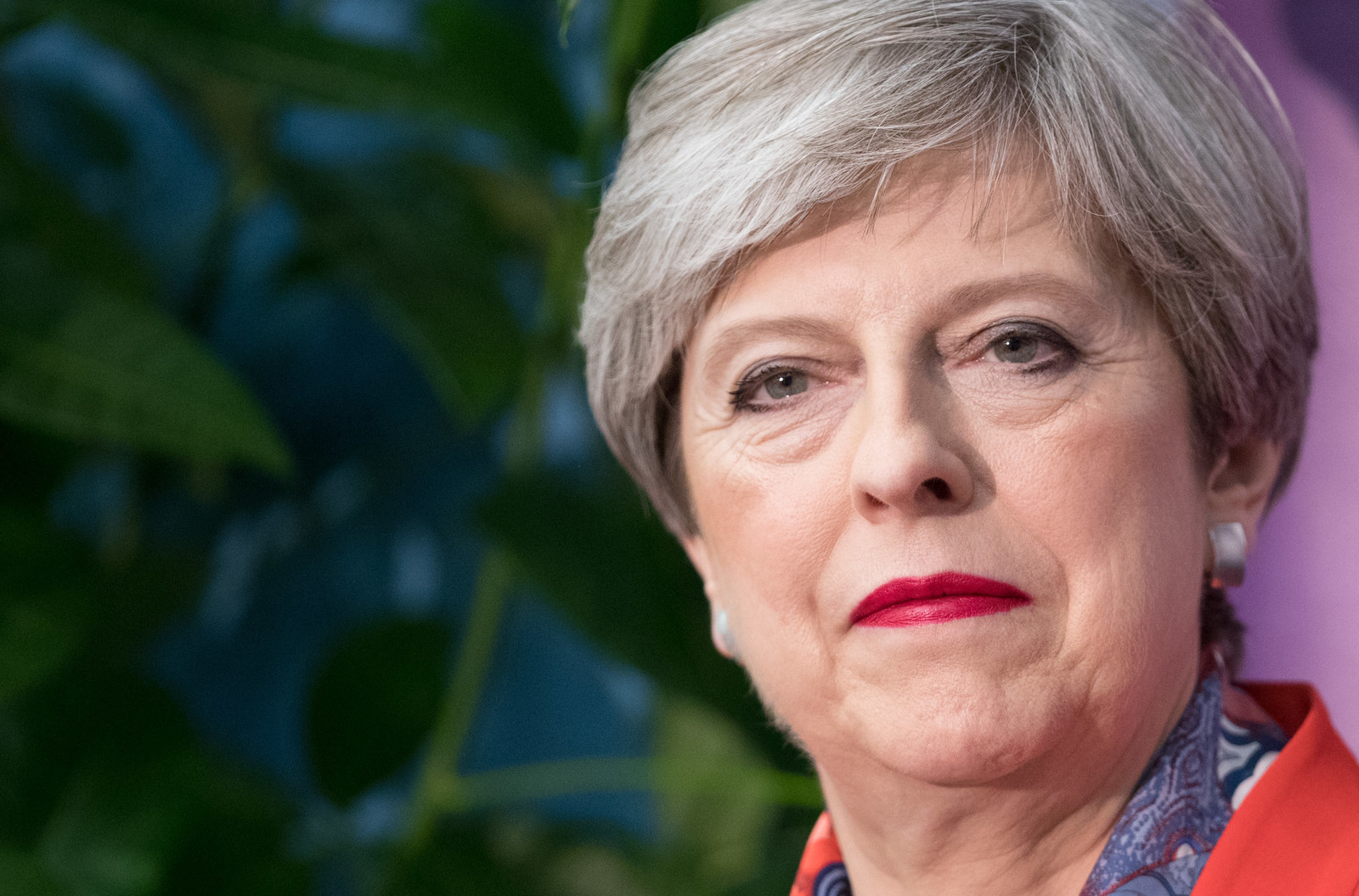 First minister and SNP leader Nicola Sturgeon arrived at the counting hall at the Emirates Arena in Glasgow, Scotland.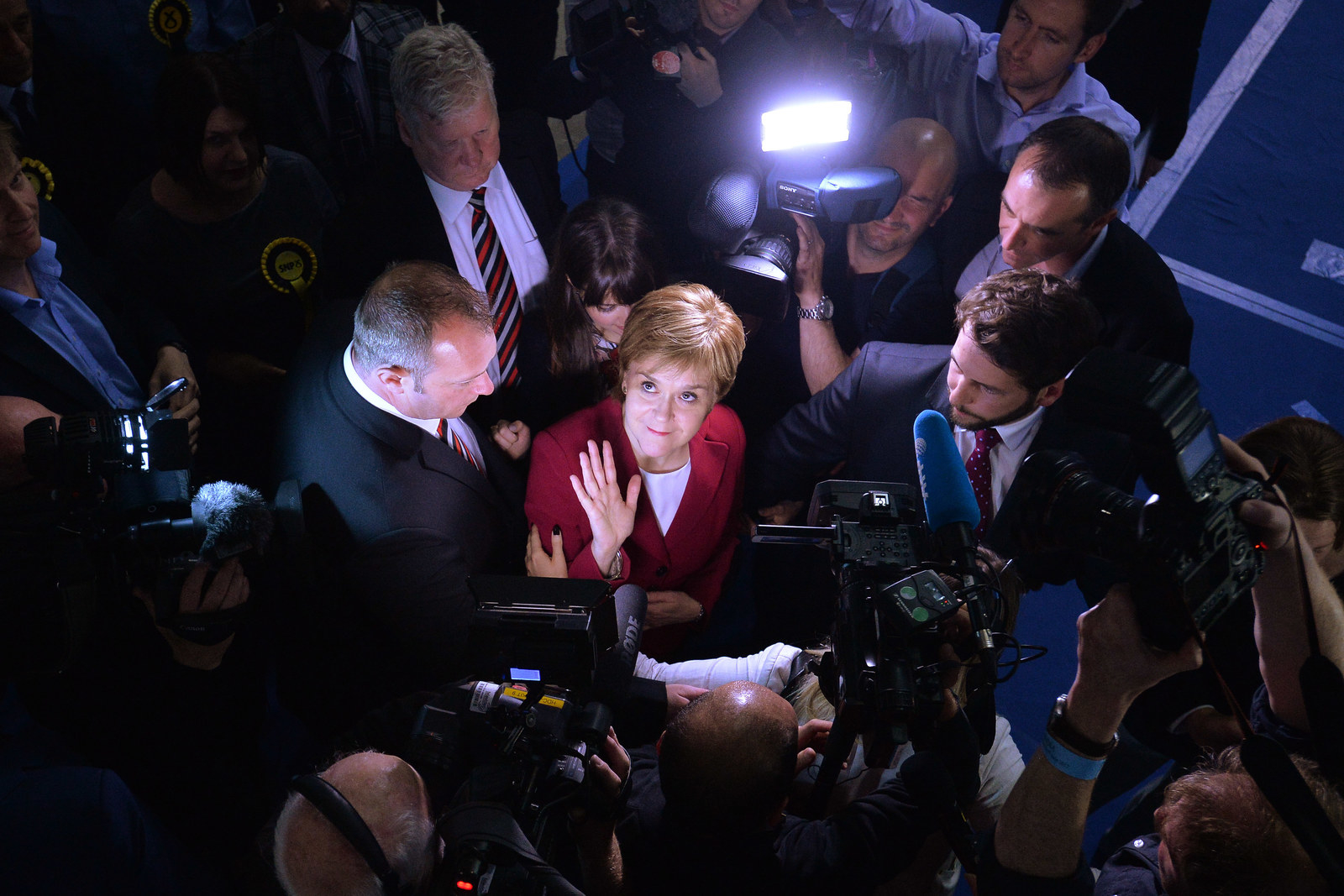 Tim Farron celebrated beating Conservative party candidate James Airey (left), independent candidate Mr Fishfinger, and Labour candidate Eli Aldridge (right) at the Westmorland and Lonsdale constituency count.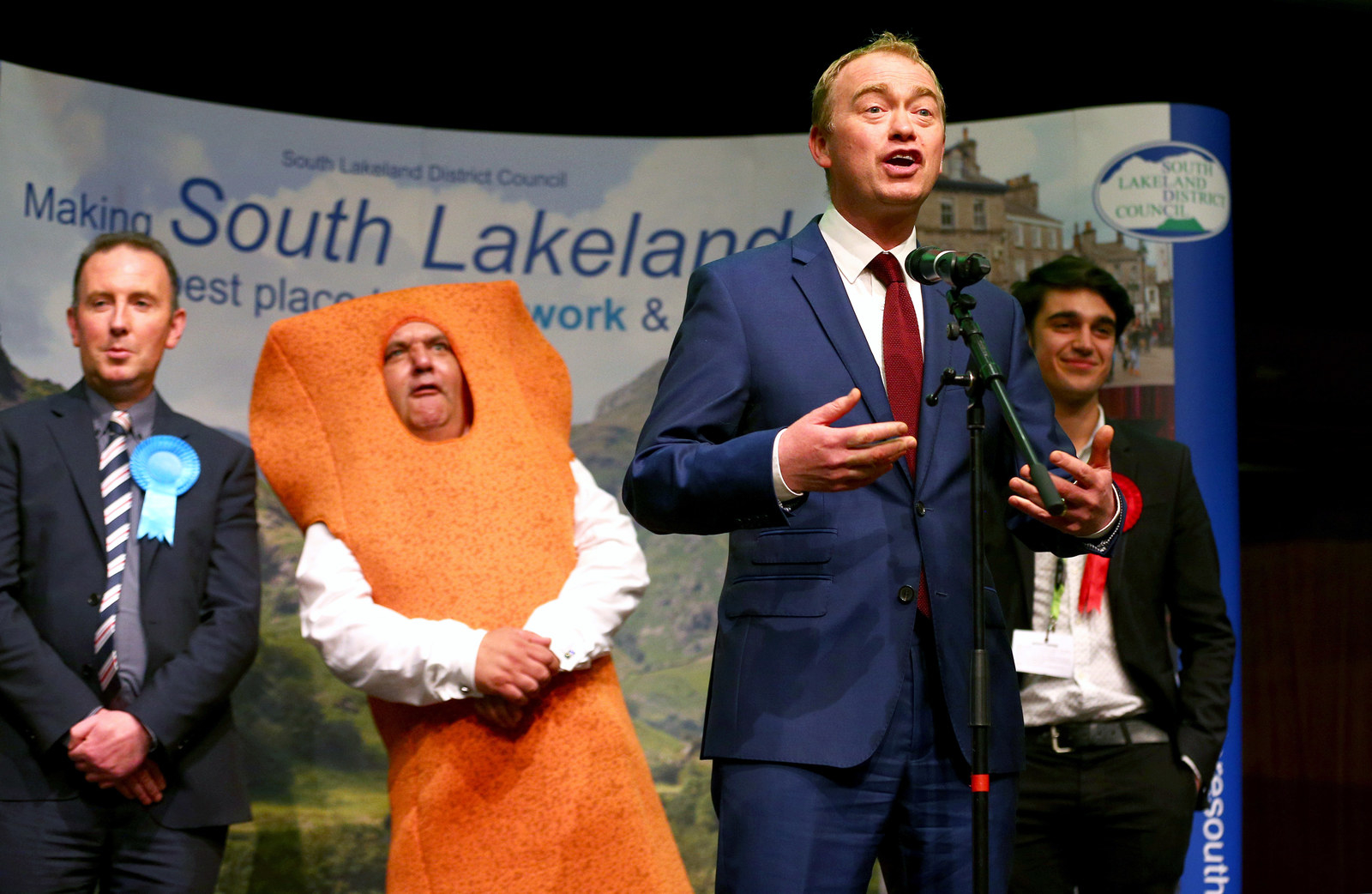 Liberal Democrat leader Tim Farron speaks at a press conference in London following the results of the snap general election.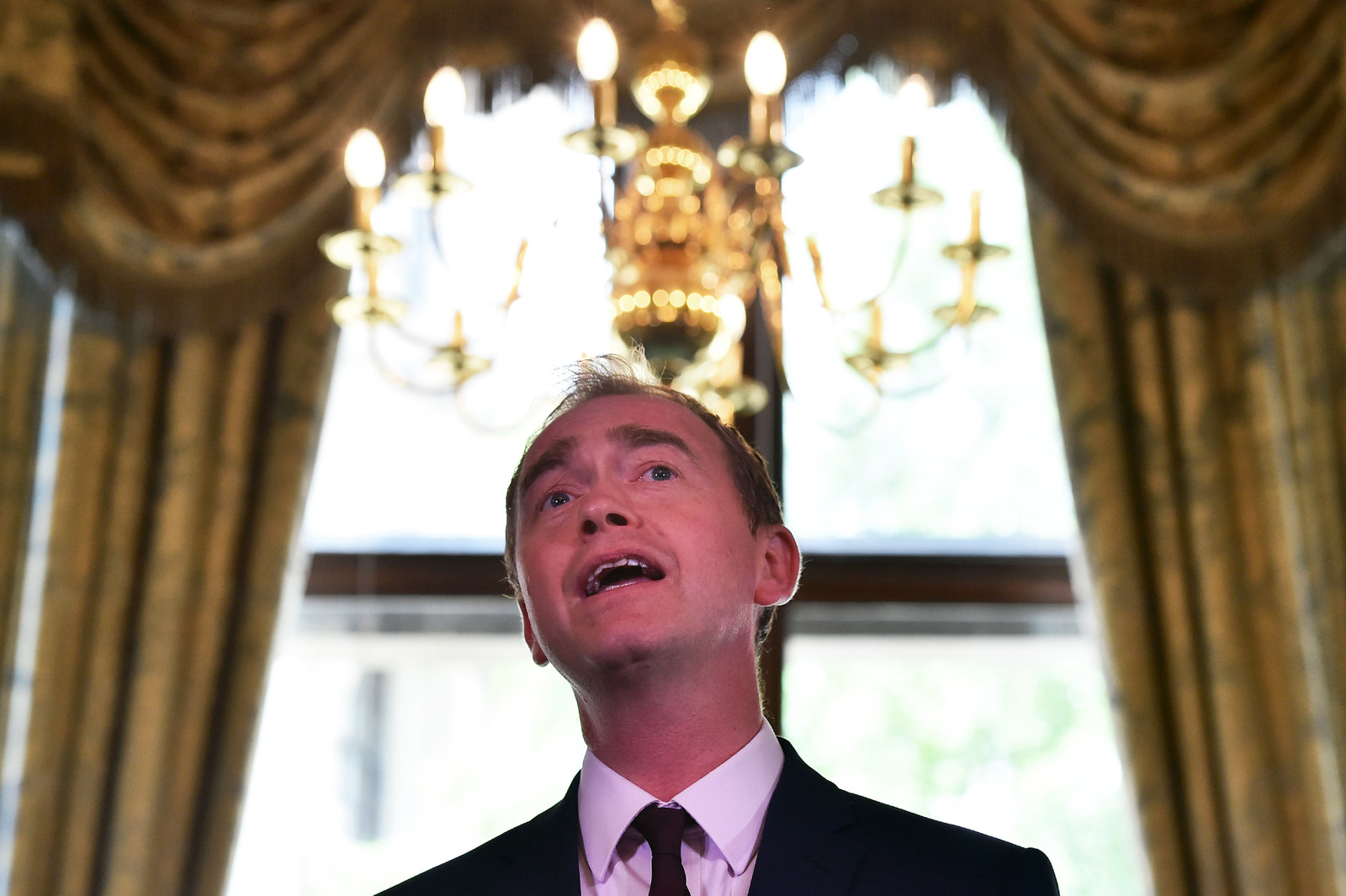 Theresa May leaves 10 Downing Street, en route to Buckingham Palace to meet Queen Elizabeth II, the day after a general election in which the Conservatives lost their majority.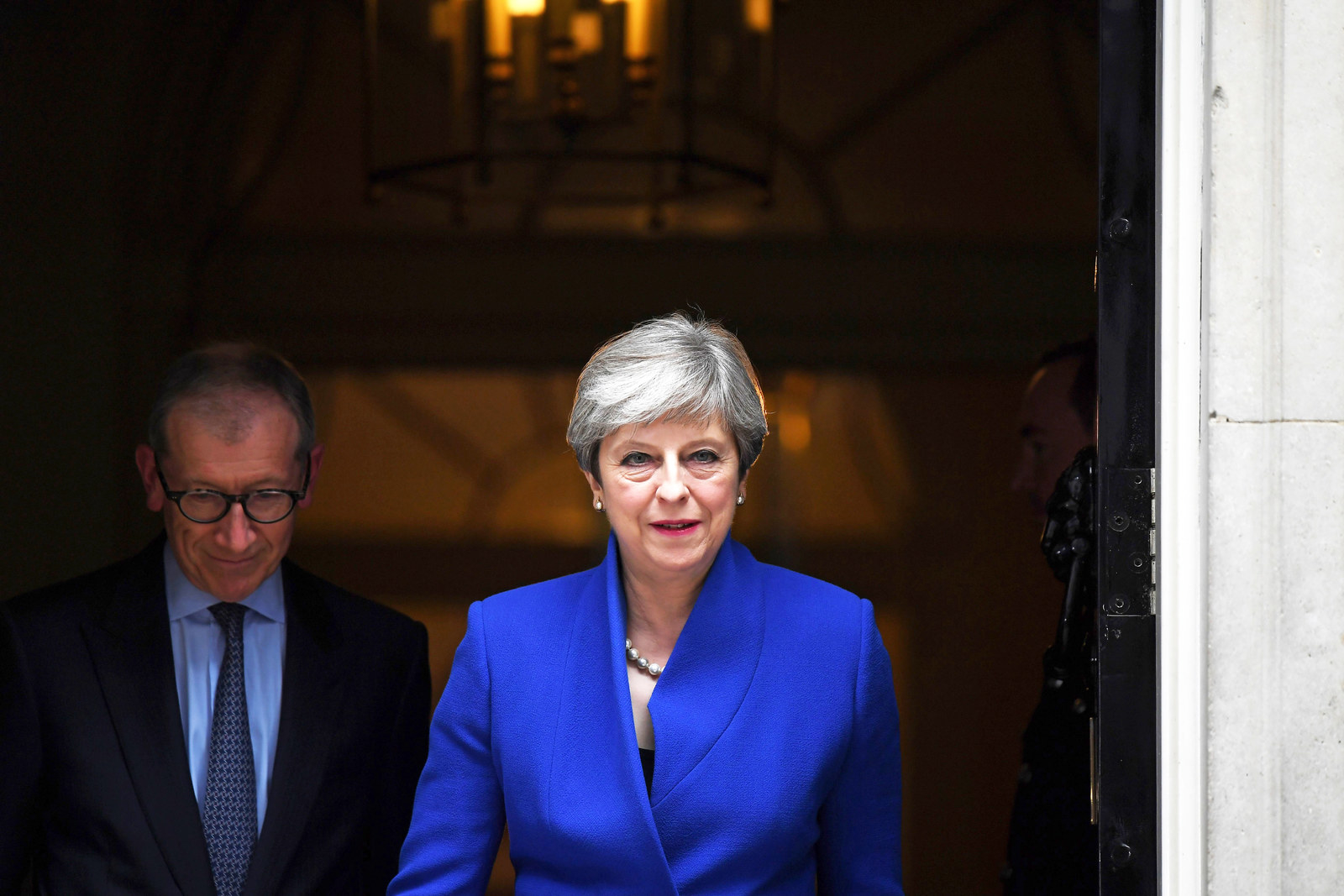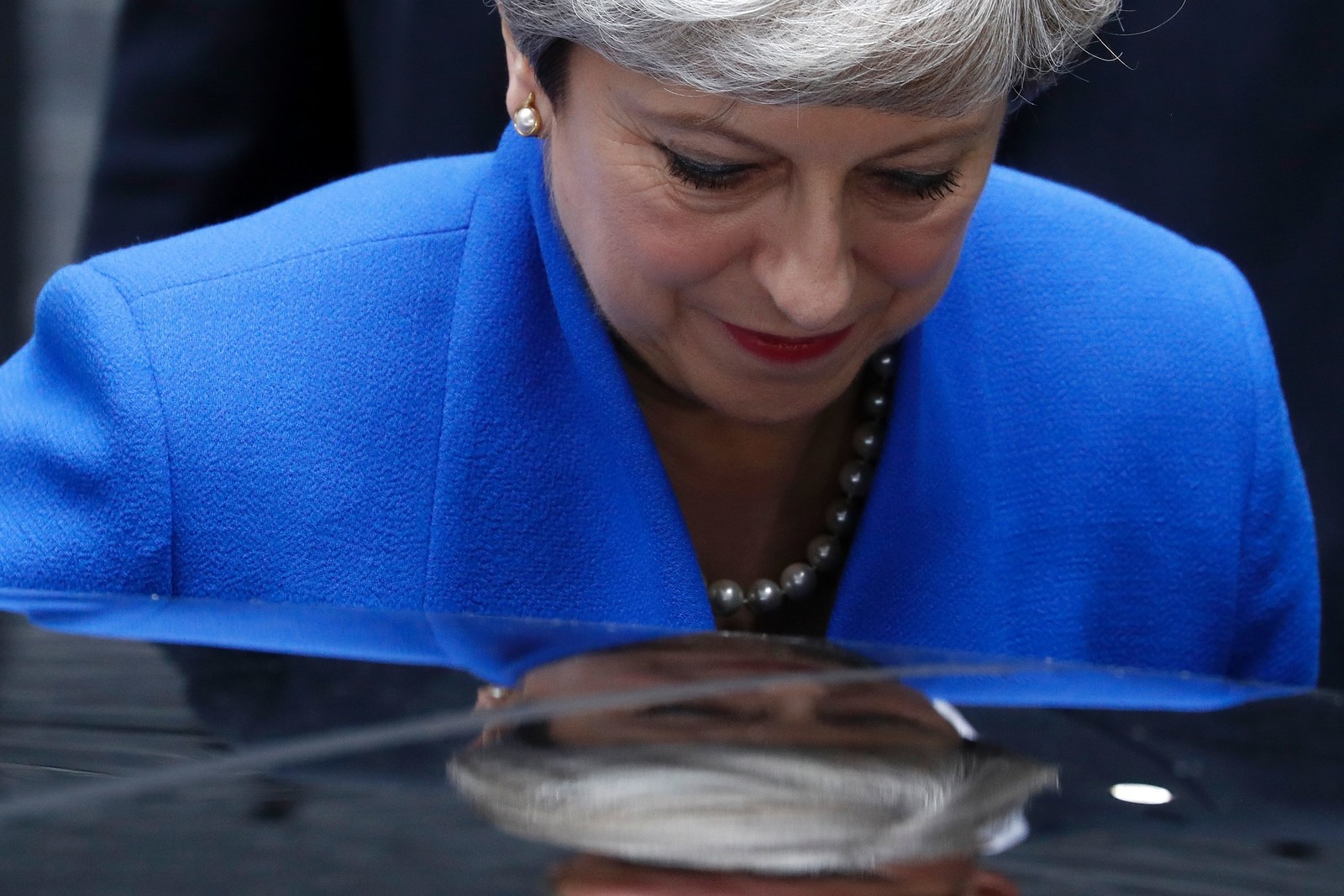 Theresa May arrives with her husband Philip at Buckingham Palace for her audience with Queen Elizabeth II.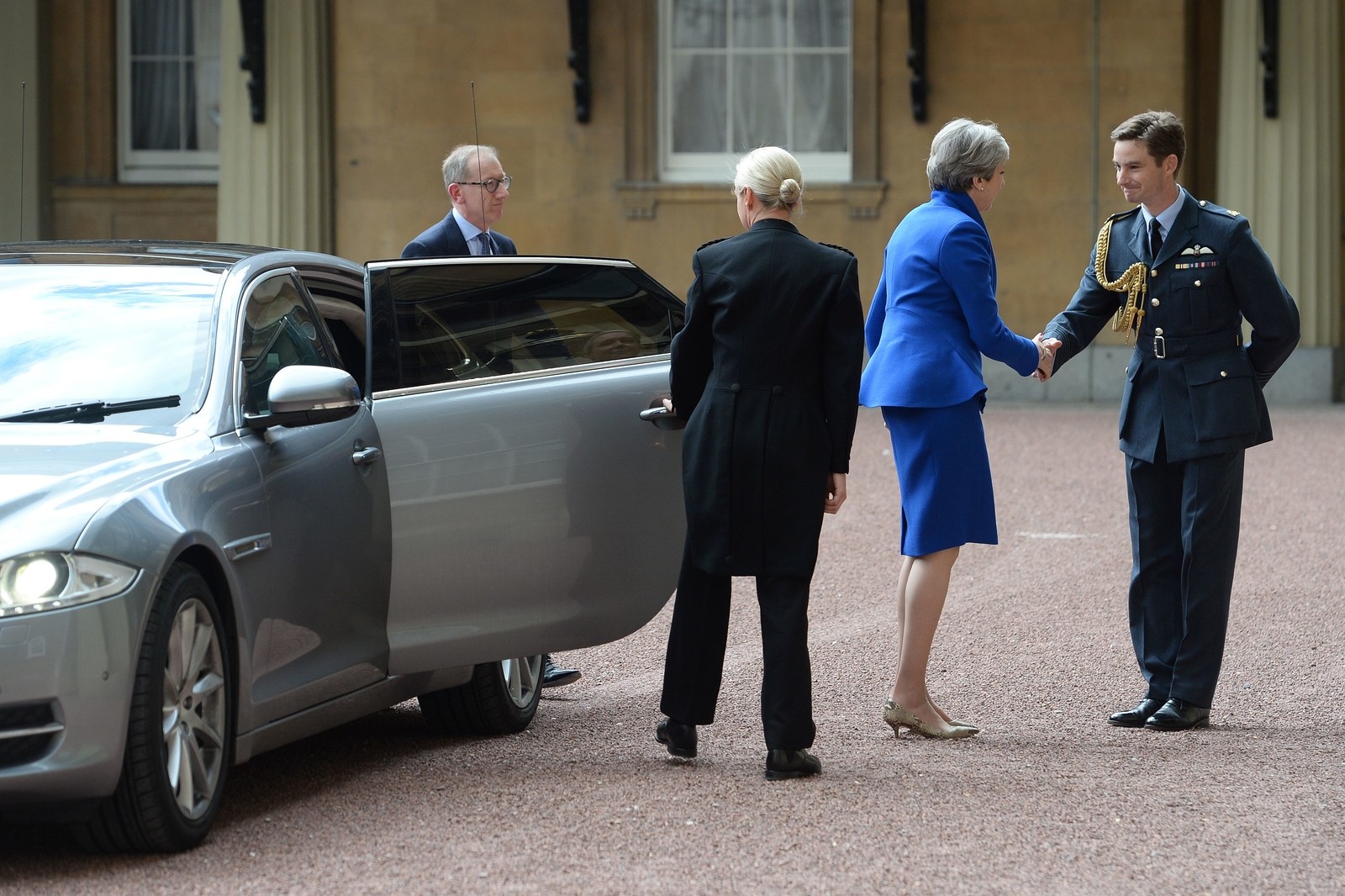 Theresa May delivers a statement outside 10 Downing Street.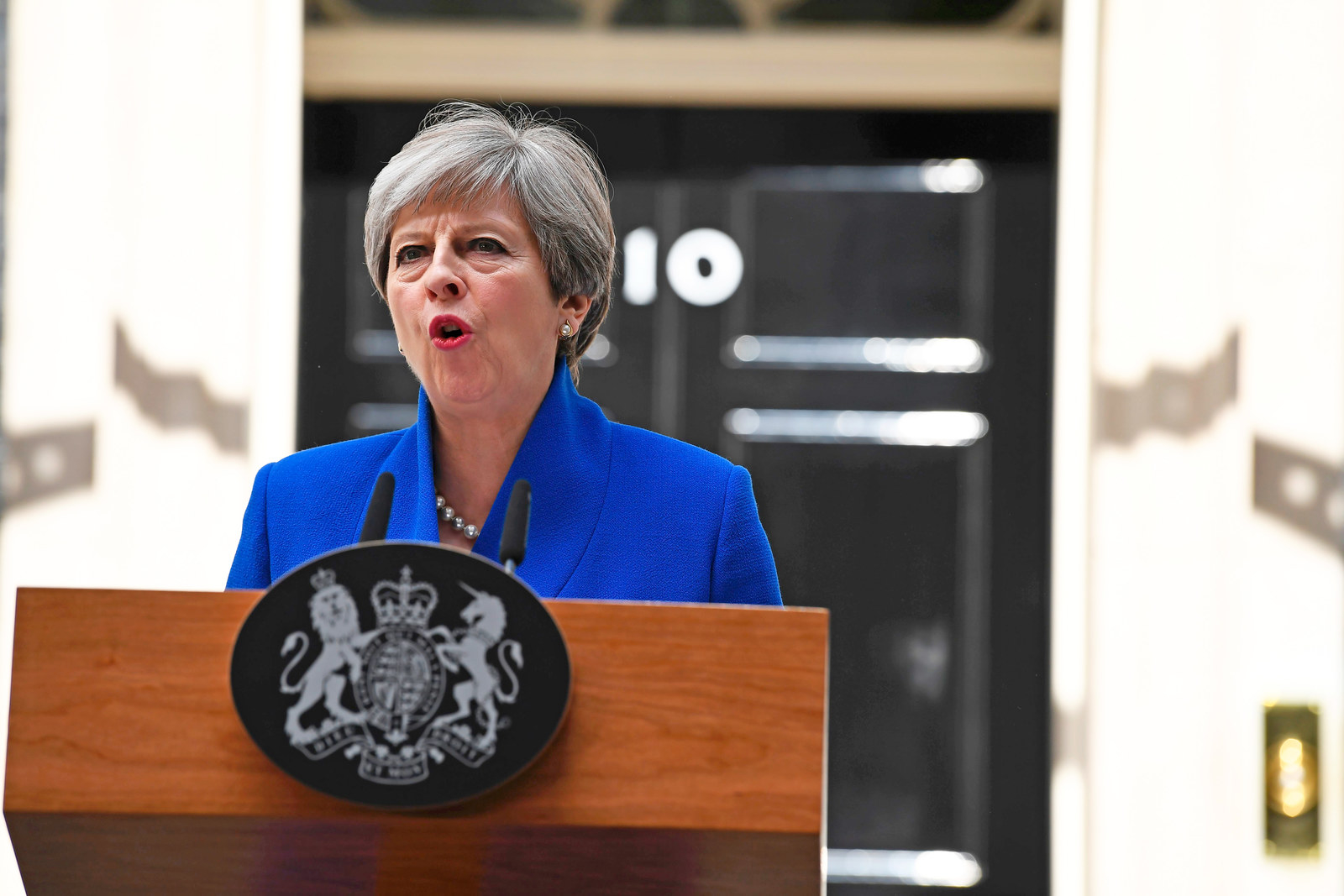 Theresa May and her husband Philip are clapped into 10 Downing Street by staff.