In the aftermath of the fire that consumed Grenfell Tower in west London in the early hours of Wednesday 14 June, work is underway to provide much-needed clothes, food, and shelter to those left homeless. The fire has left at least 17 people dead, and 17 more are in a critical condition. We take a look at pictures of the community on the day of the fire and amid ongoing work on 15 June.
Clothes donations are seen piled up at the Westway Sports Centre near Grenfell Tower.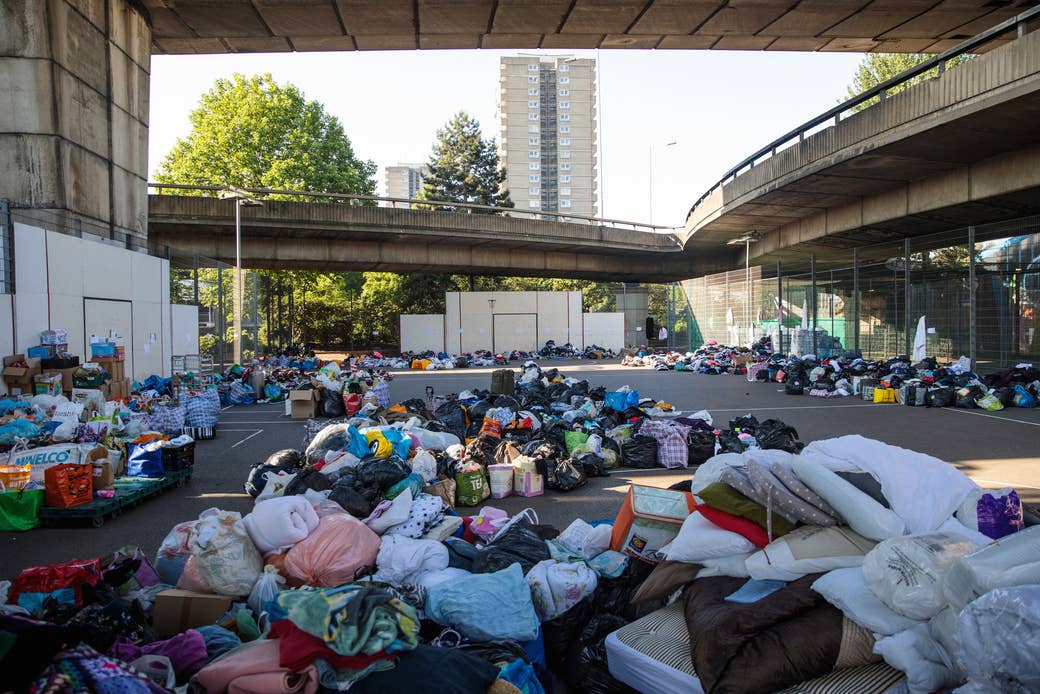 Donated shoes stored on a basketball court.
Bags and boxes of food donations are stored at Westway Sports Centre.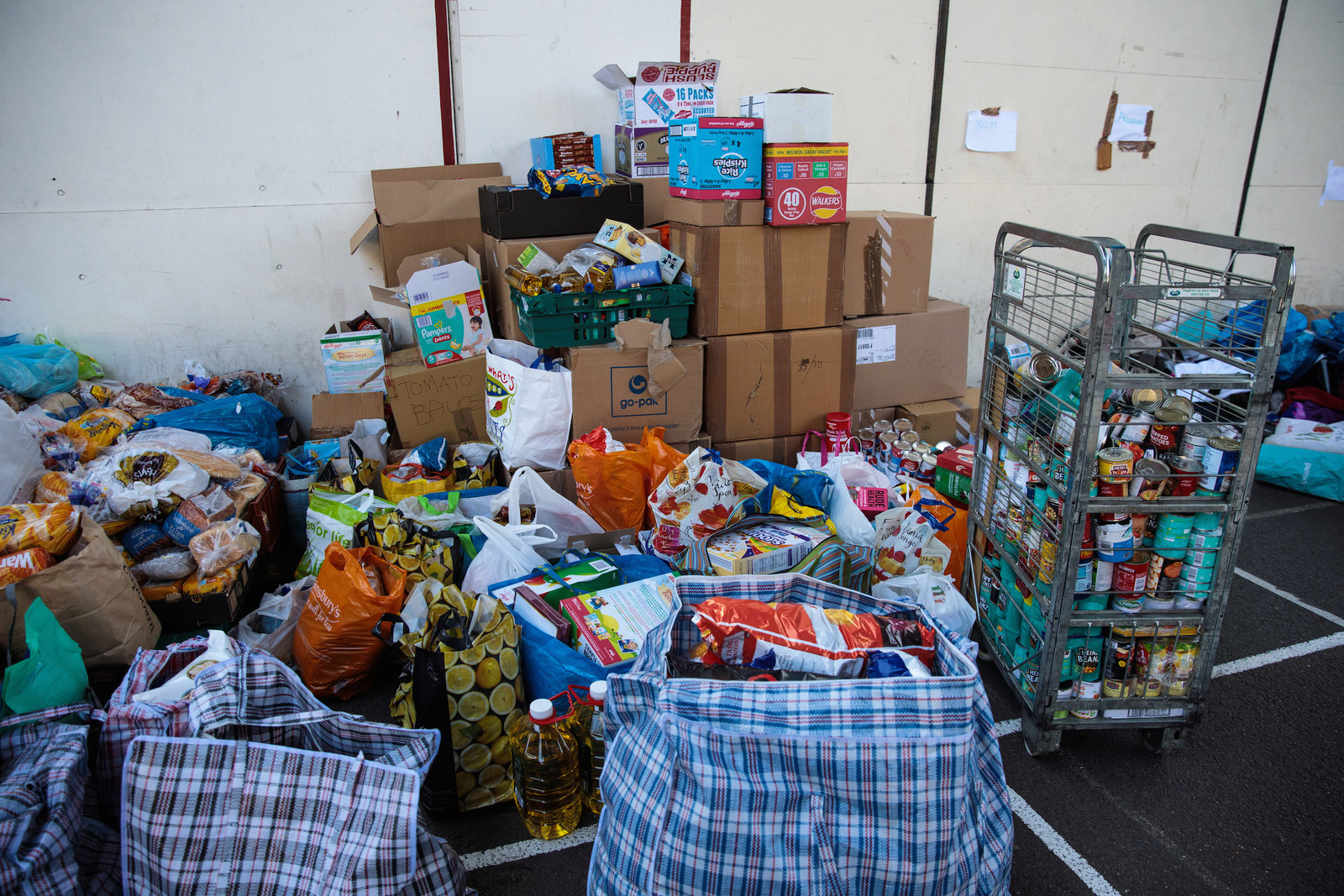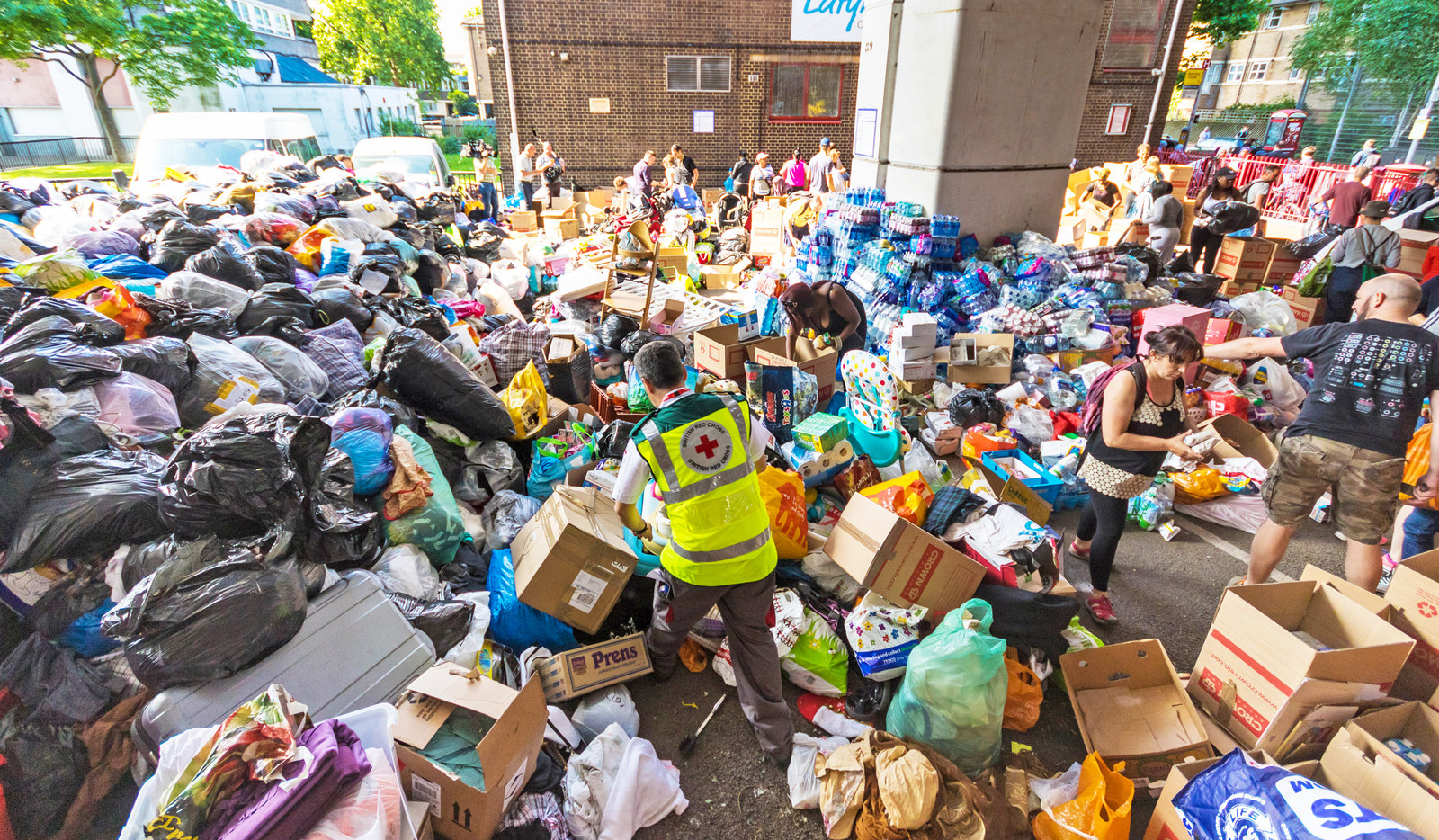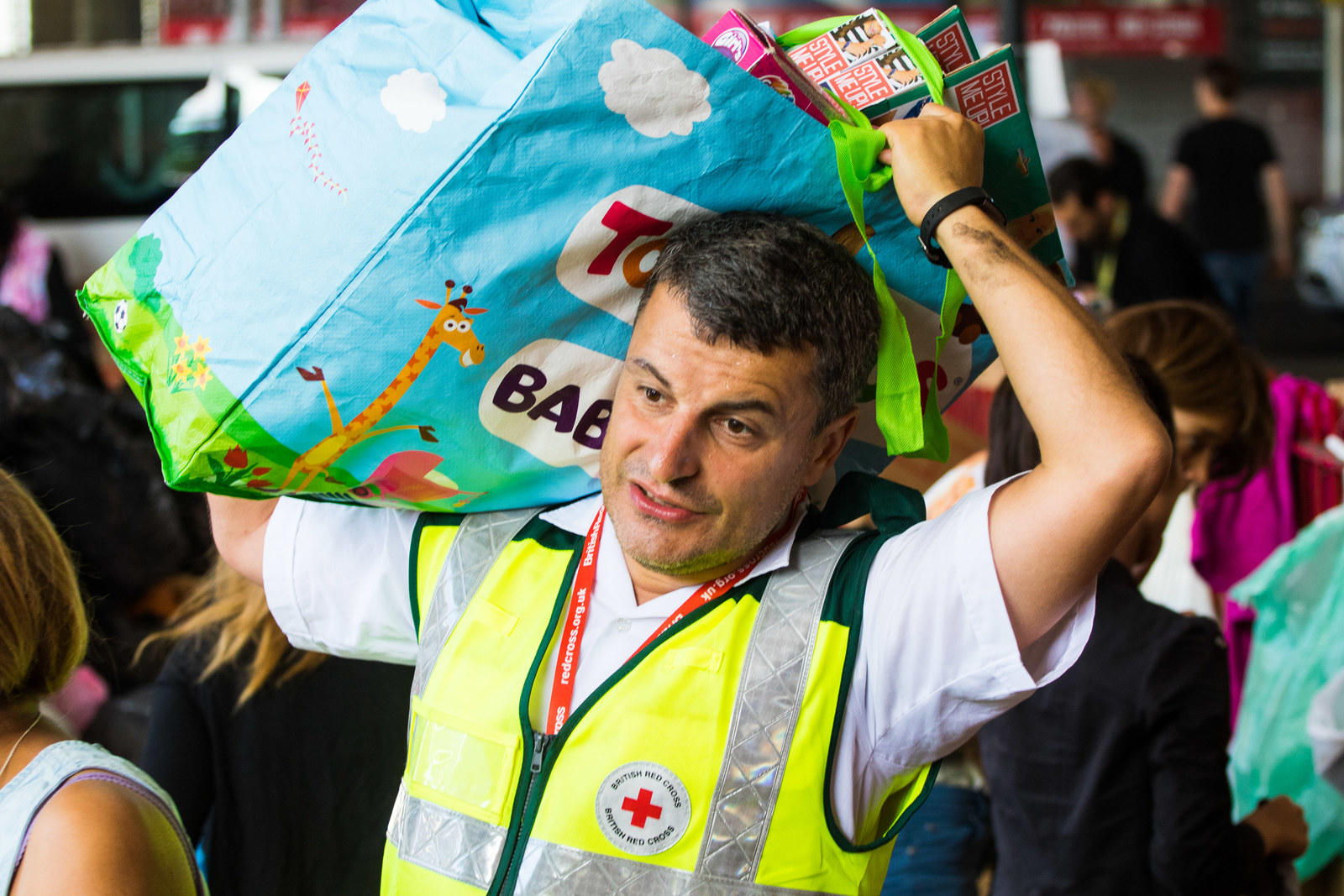 Tables of donated food.
A notice appealing for donations, placed outside a church that has been converted into a community centre.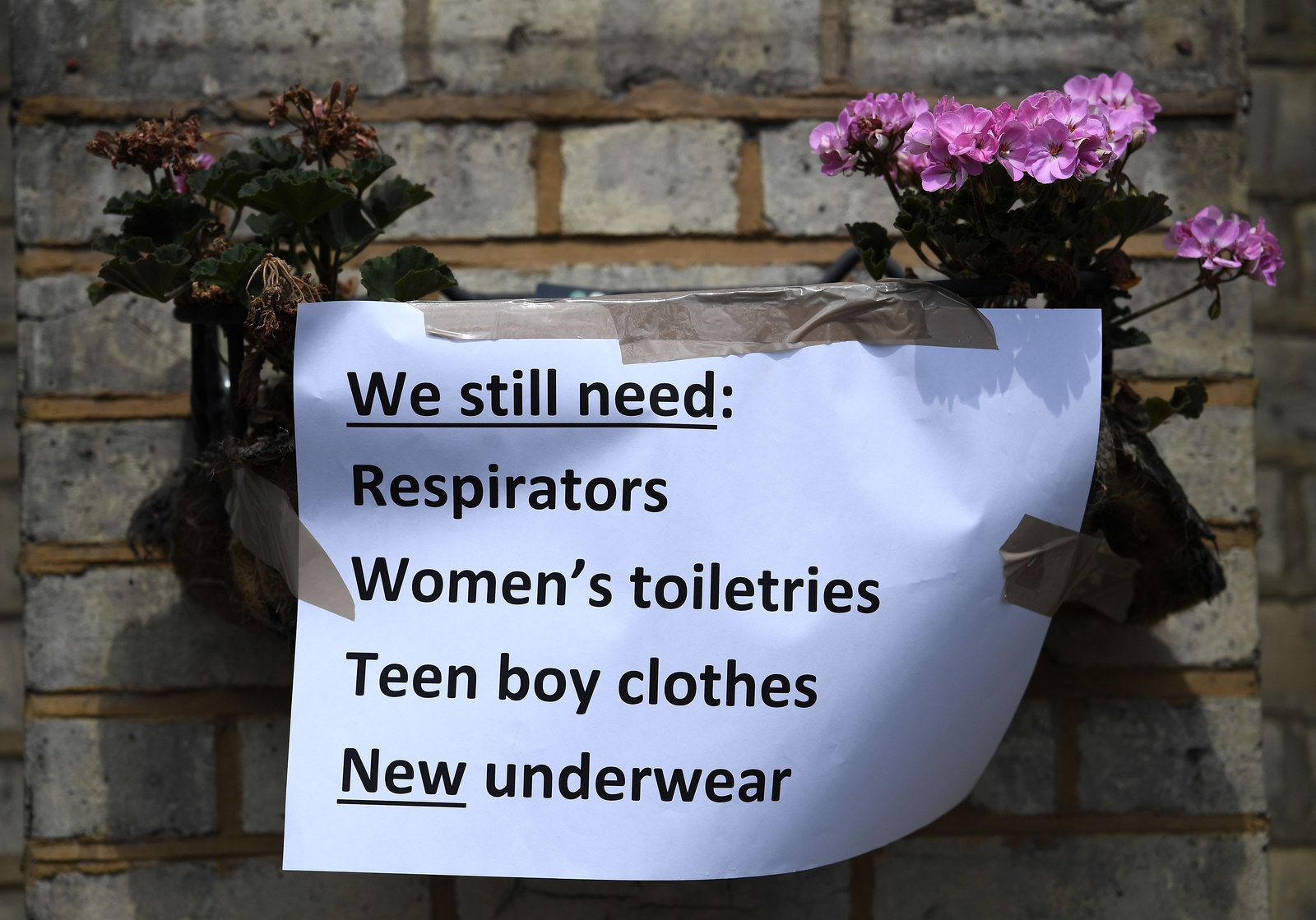 An activity centre offering refuge.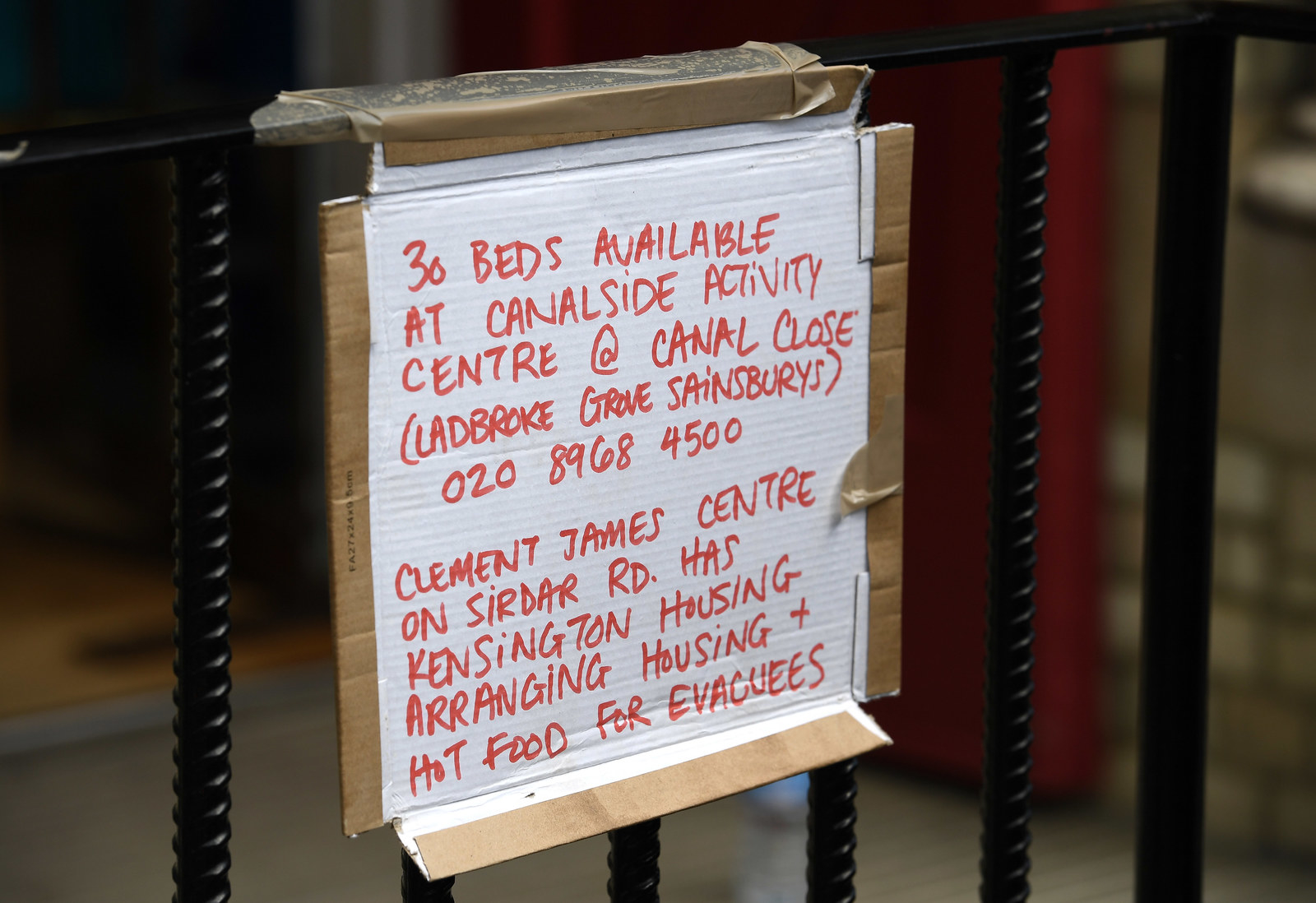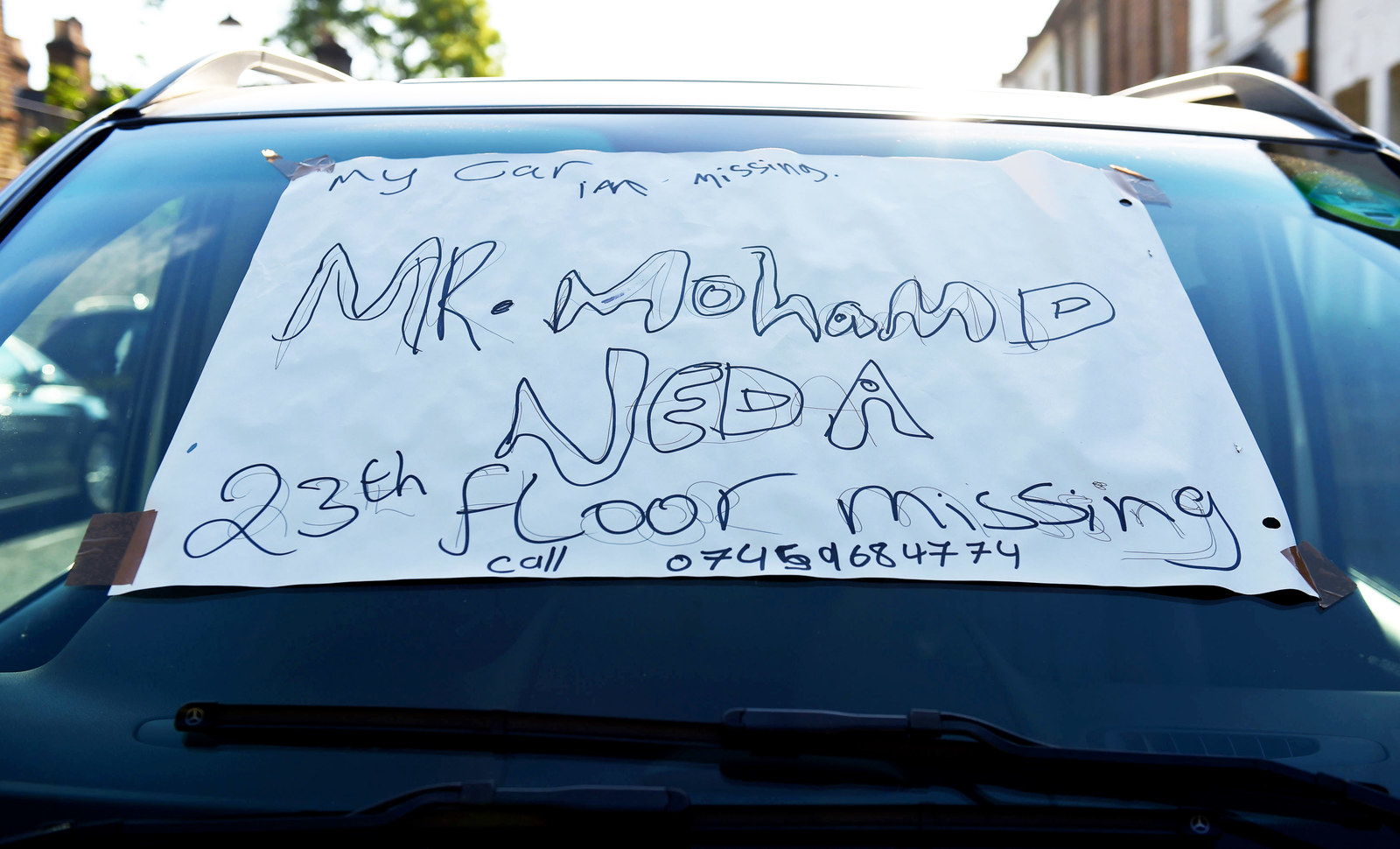 A missing person poster displayed on a parking meter.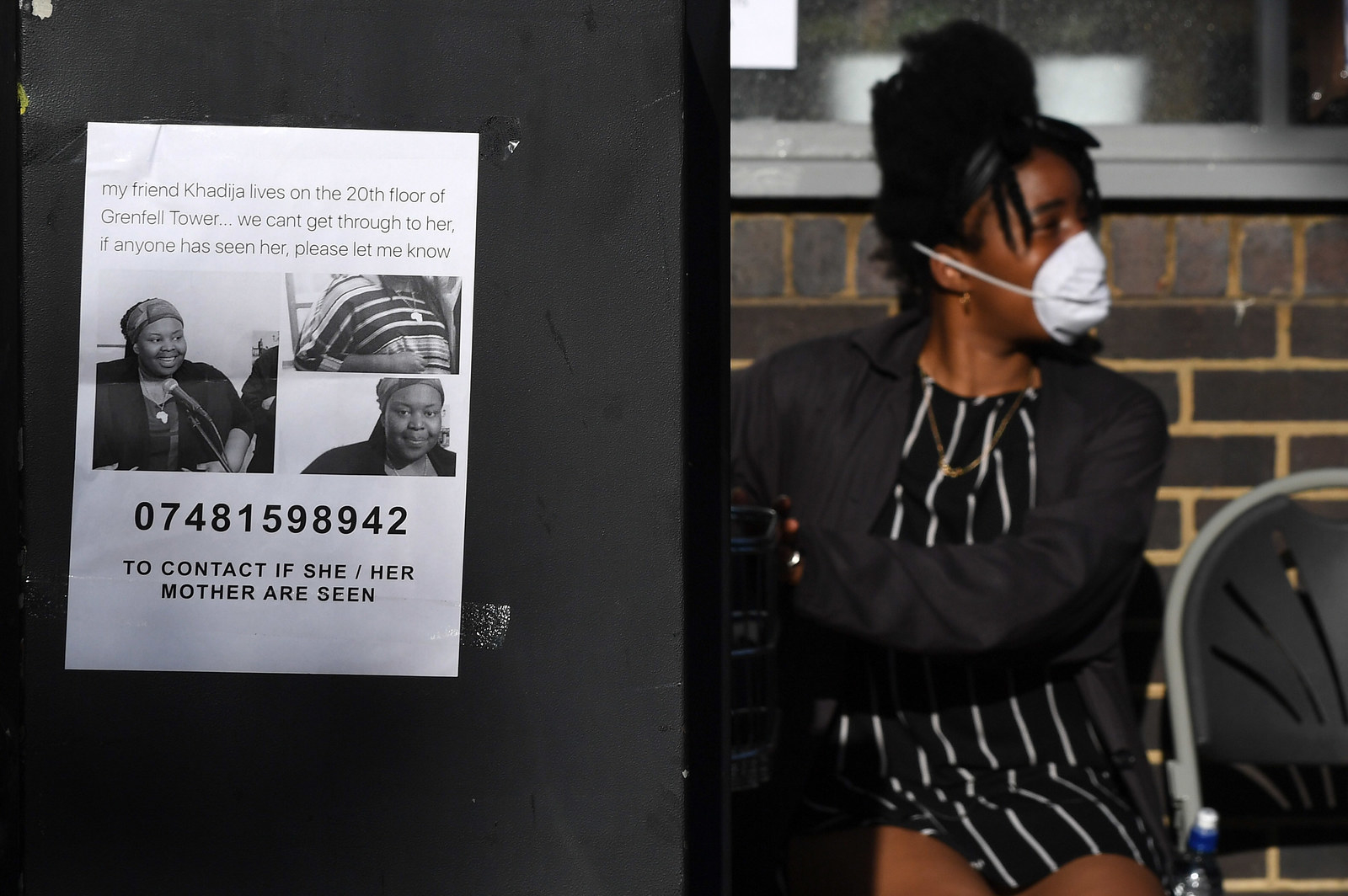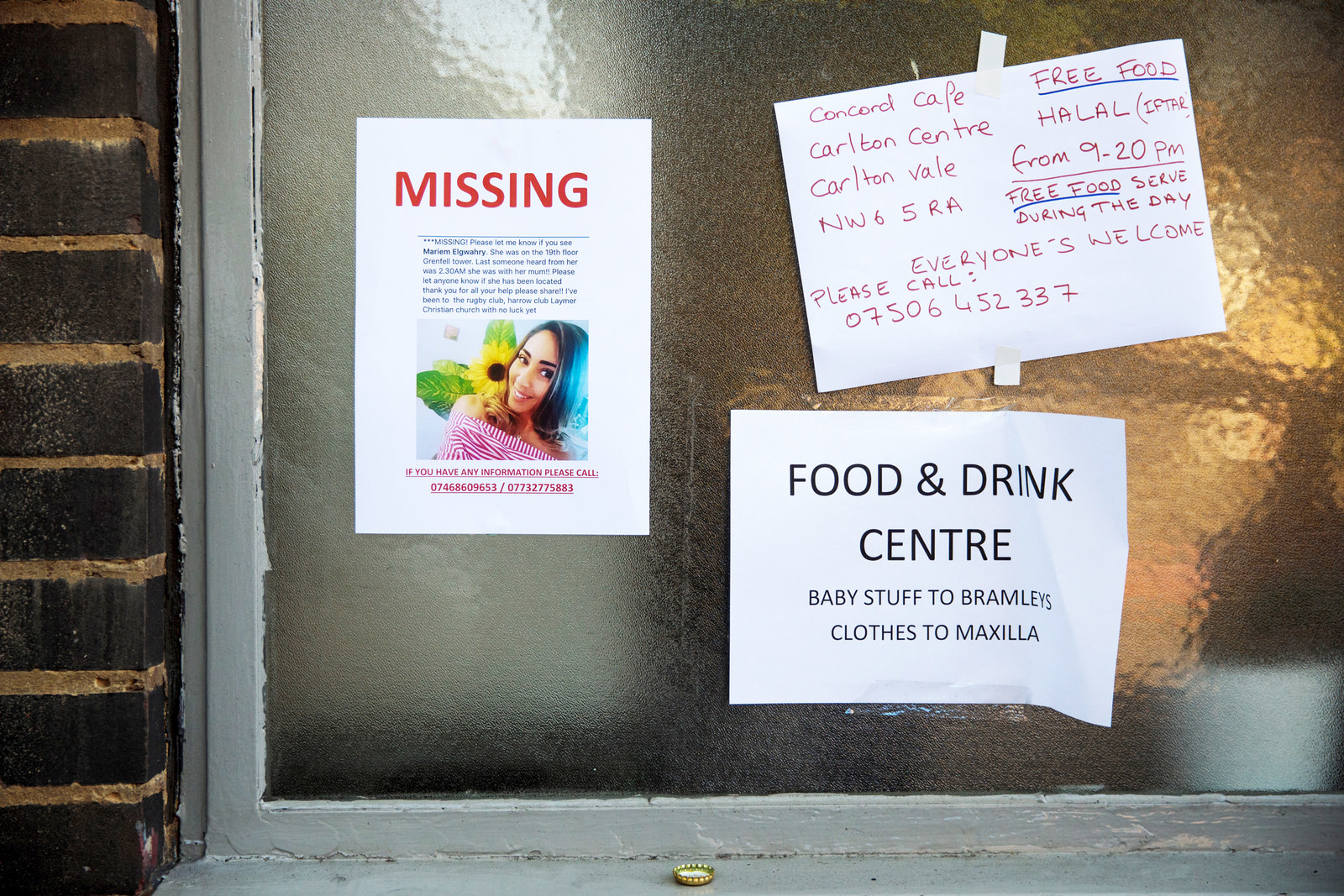 The burnt remains of a note written by a child expressing their happiness and dreams, found near Grenfell Tower.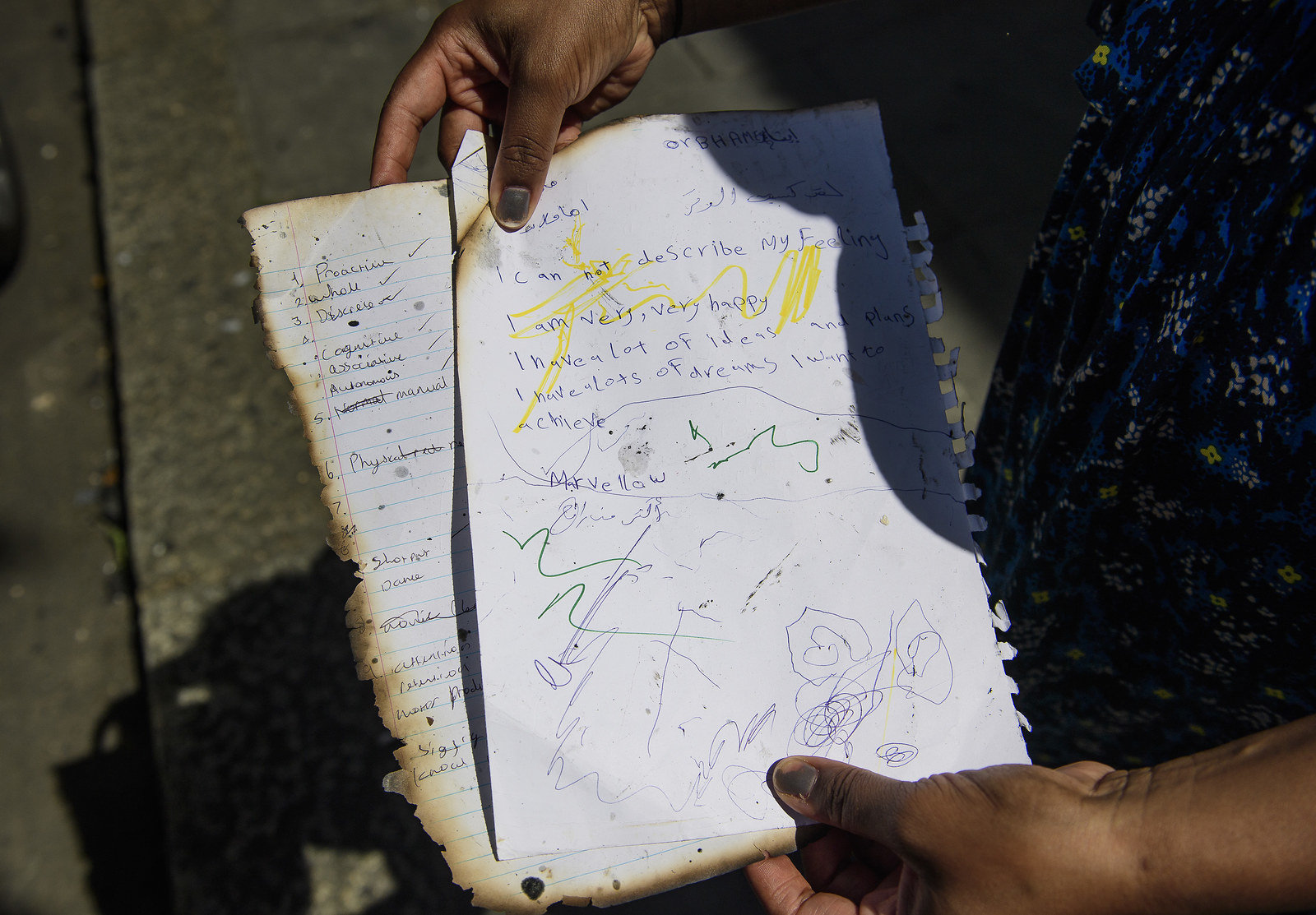 Theresa May speaking to Dany Cotton, commissioner of the London Fire Brigade (left), and other members of the fire service as she visits Grenfell Tower on 15 June.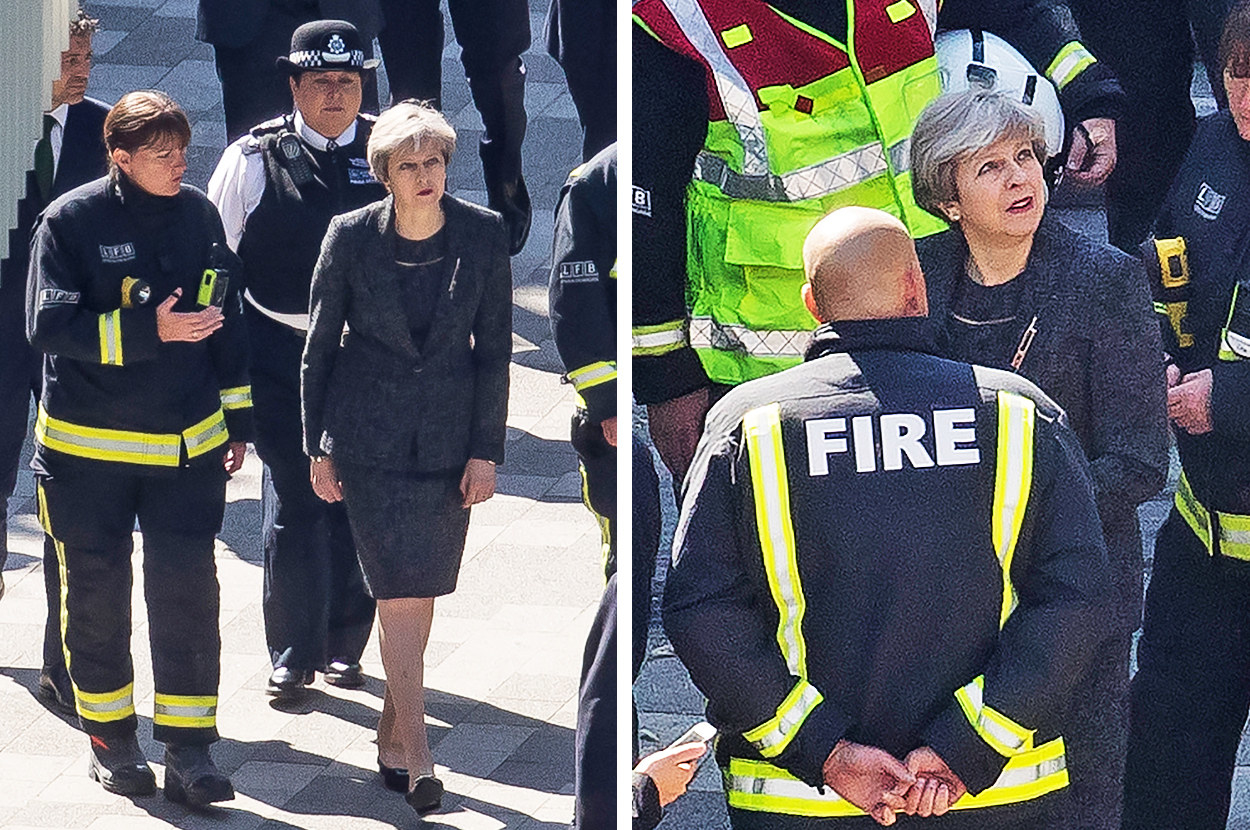 A wall of tributes and messages of condolences for the victims that has been placed on the side of a community centre near the site of the fire.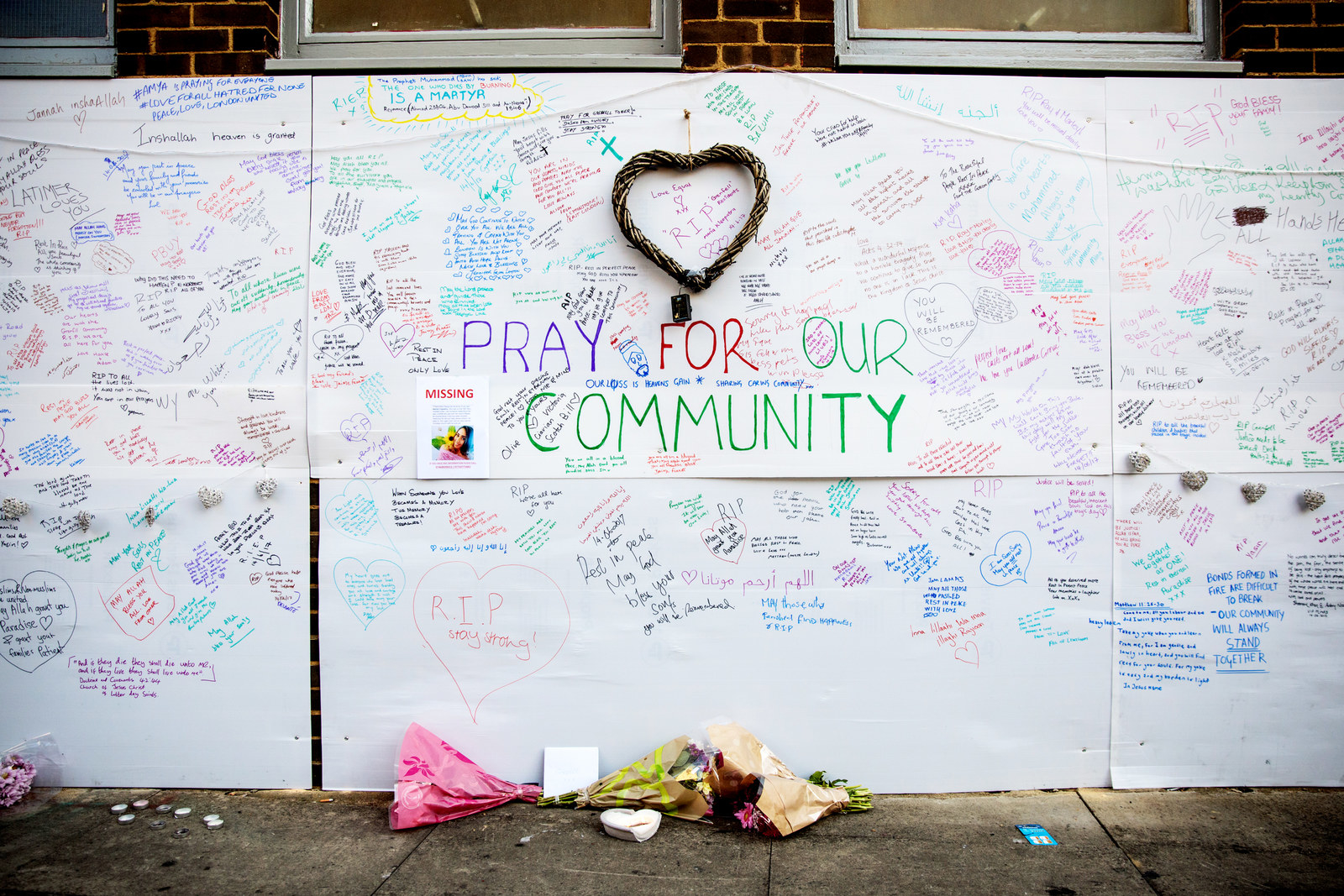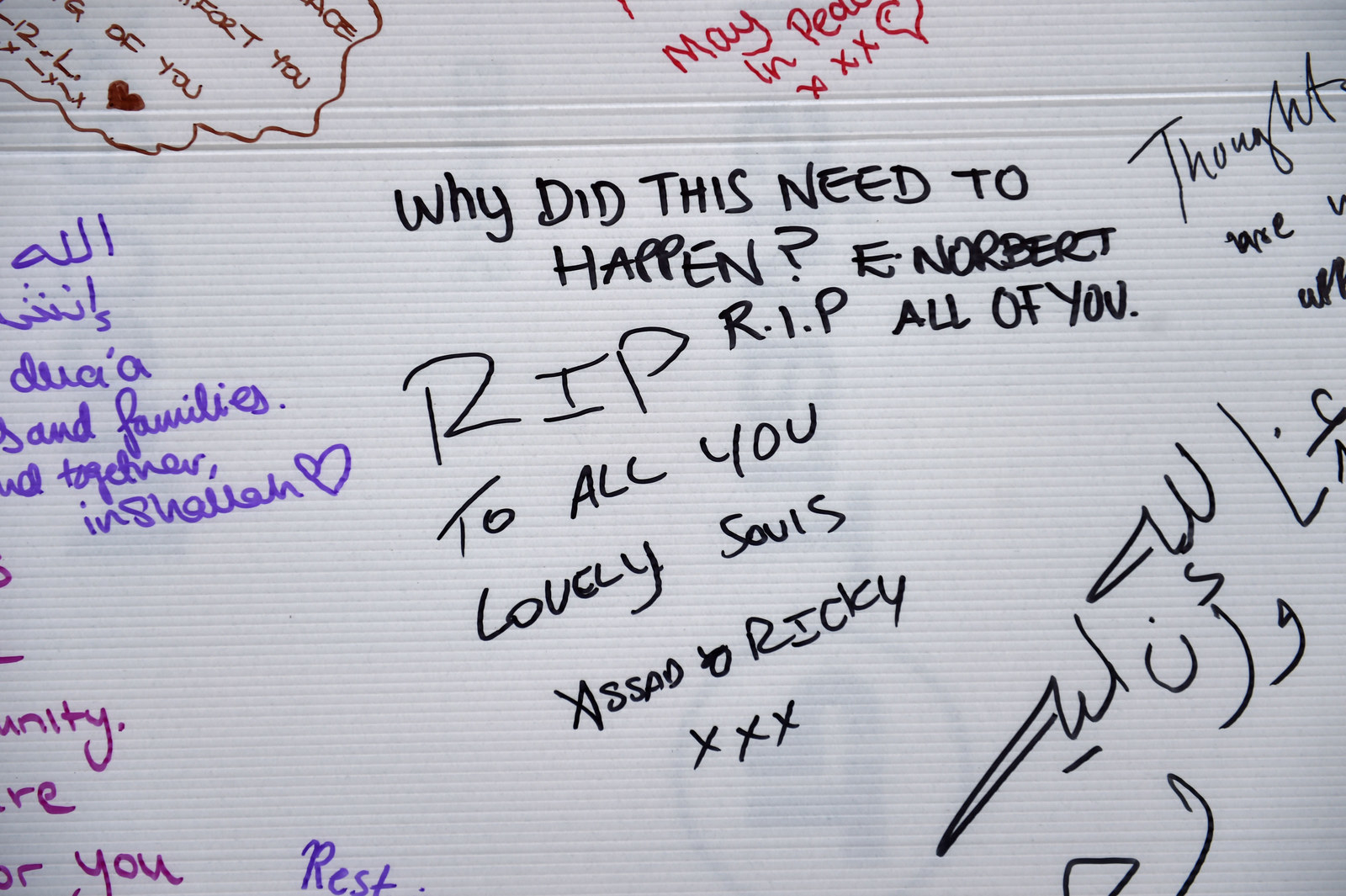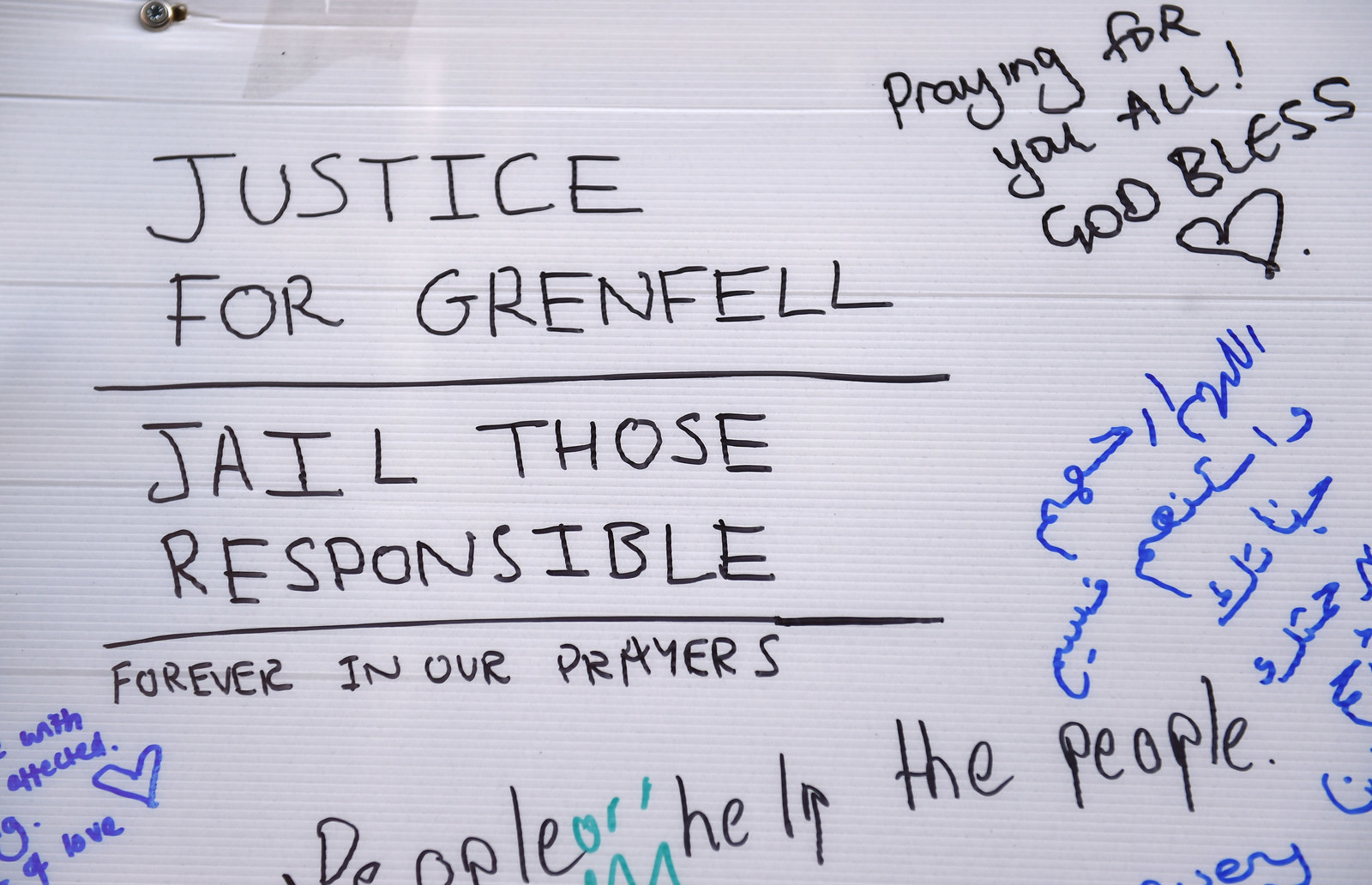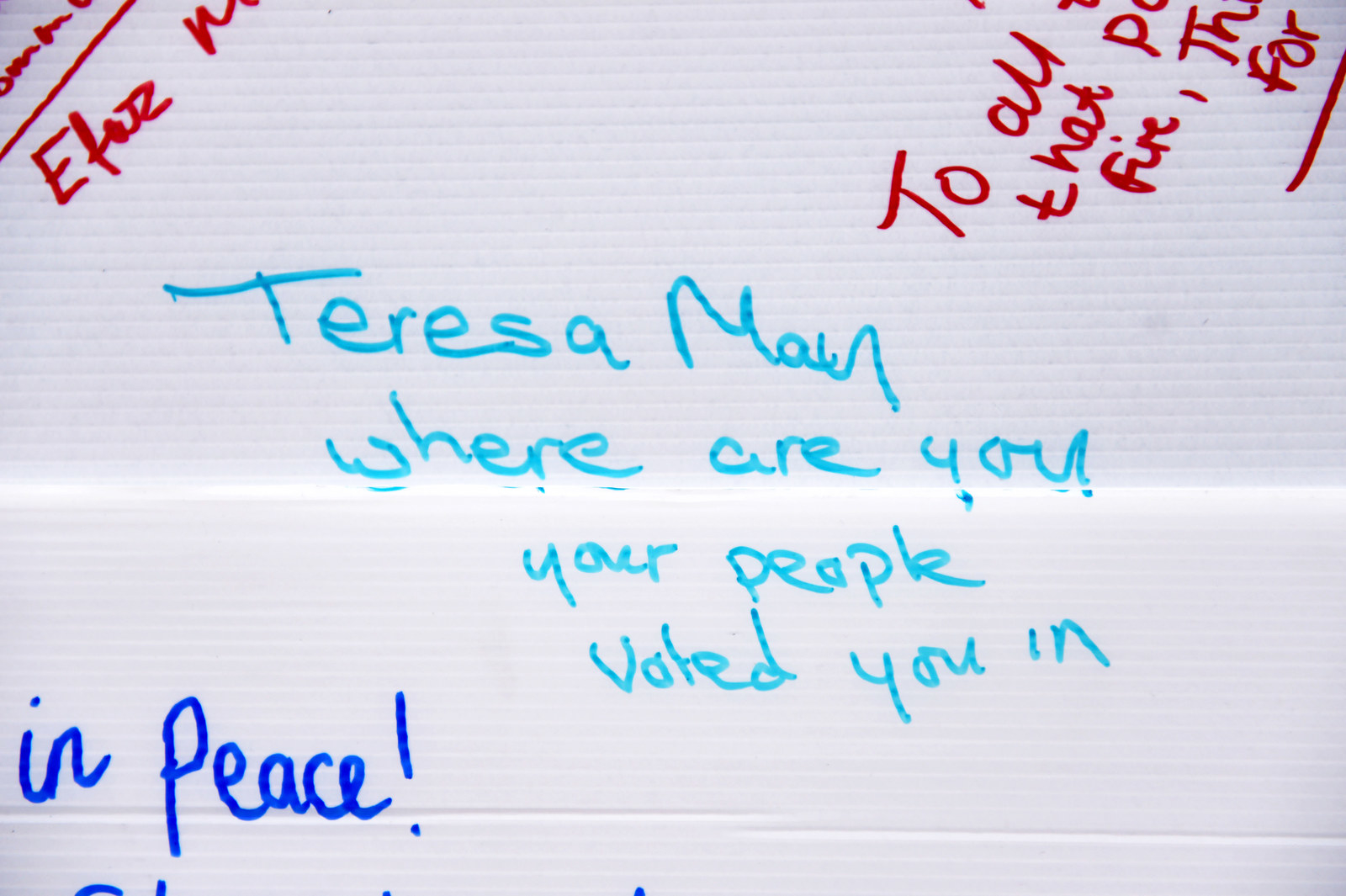 Prayers being said outside Notting Hill Methodist Church.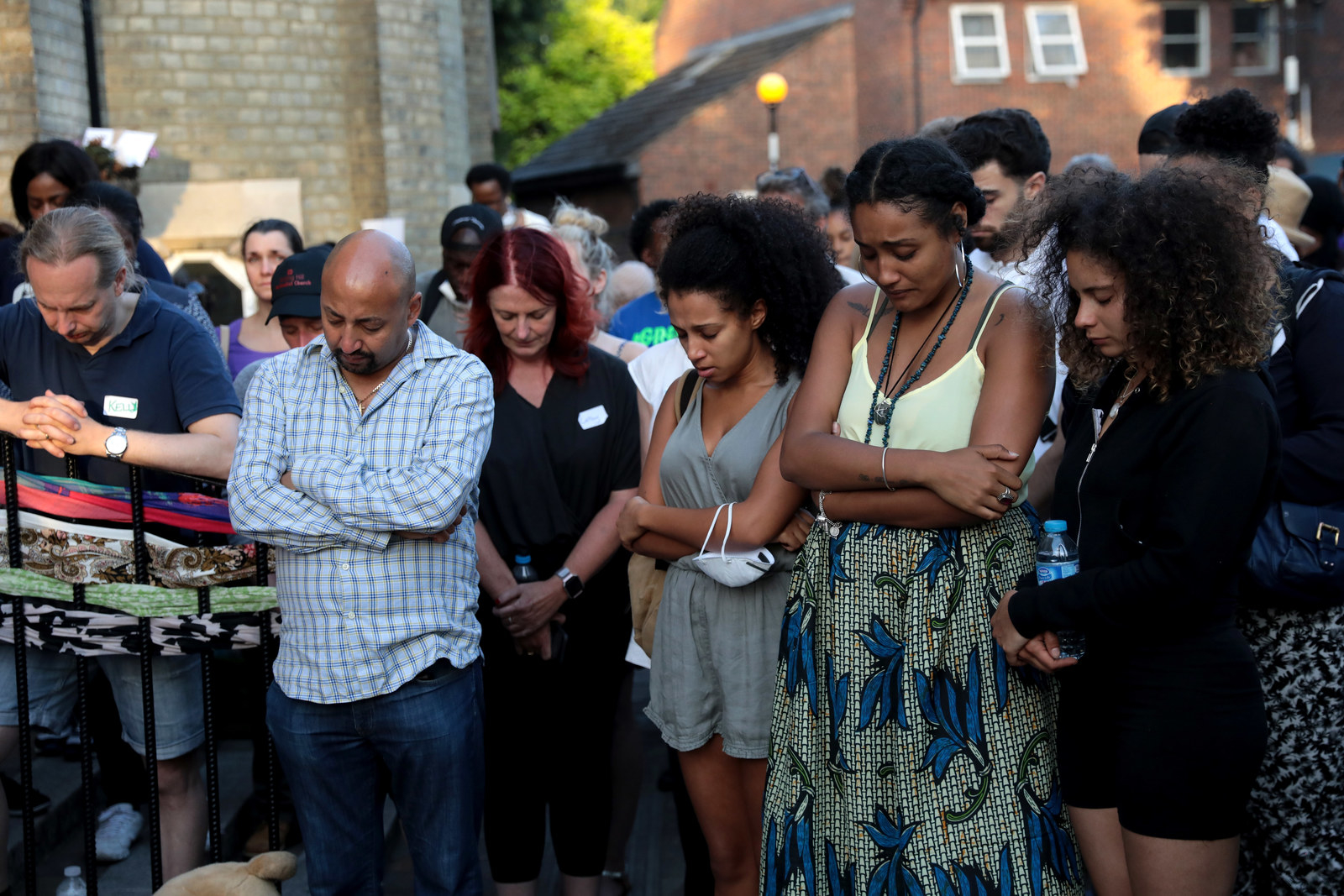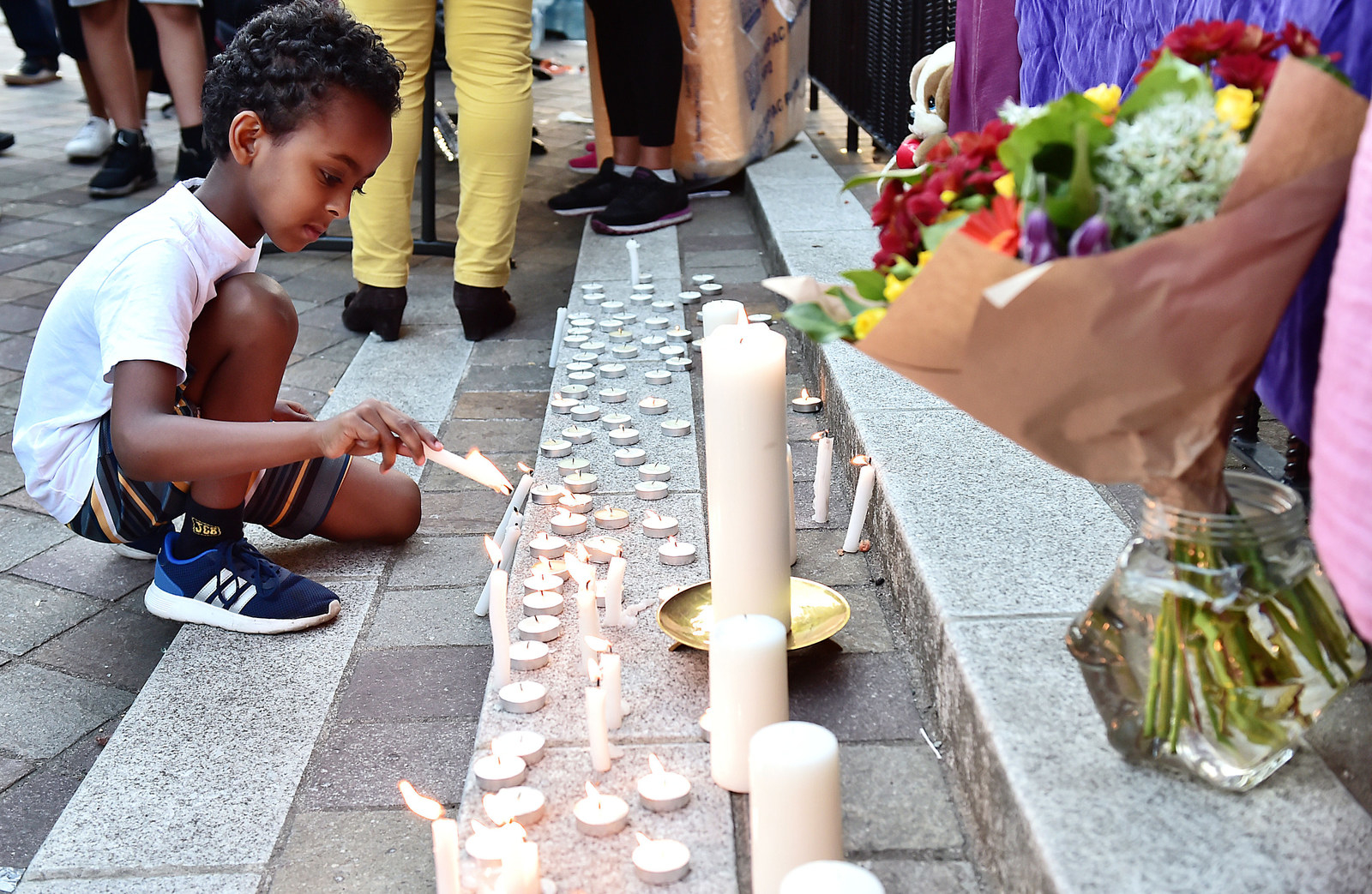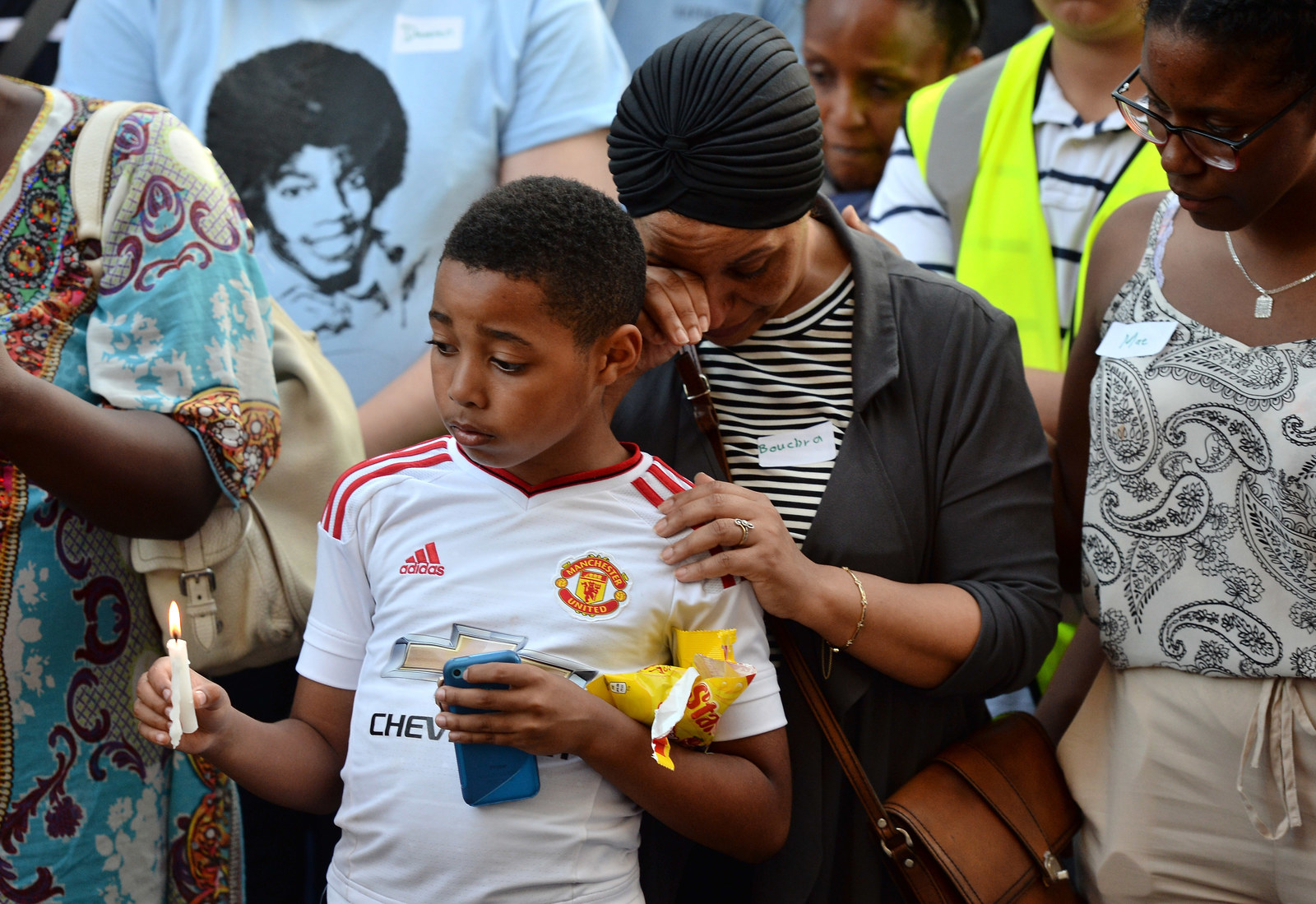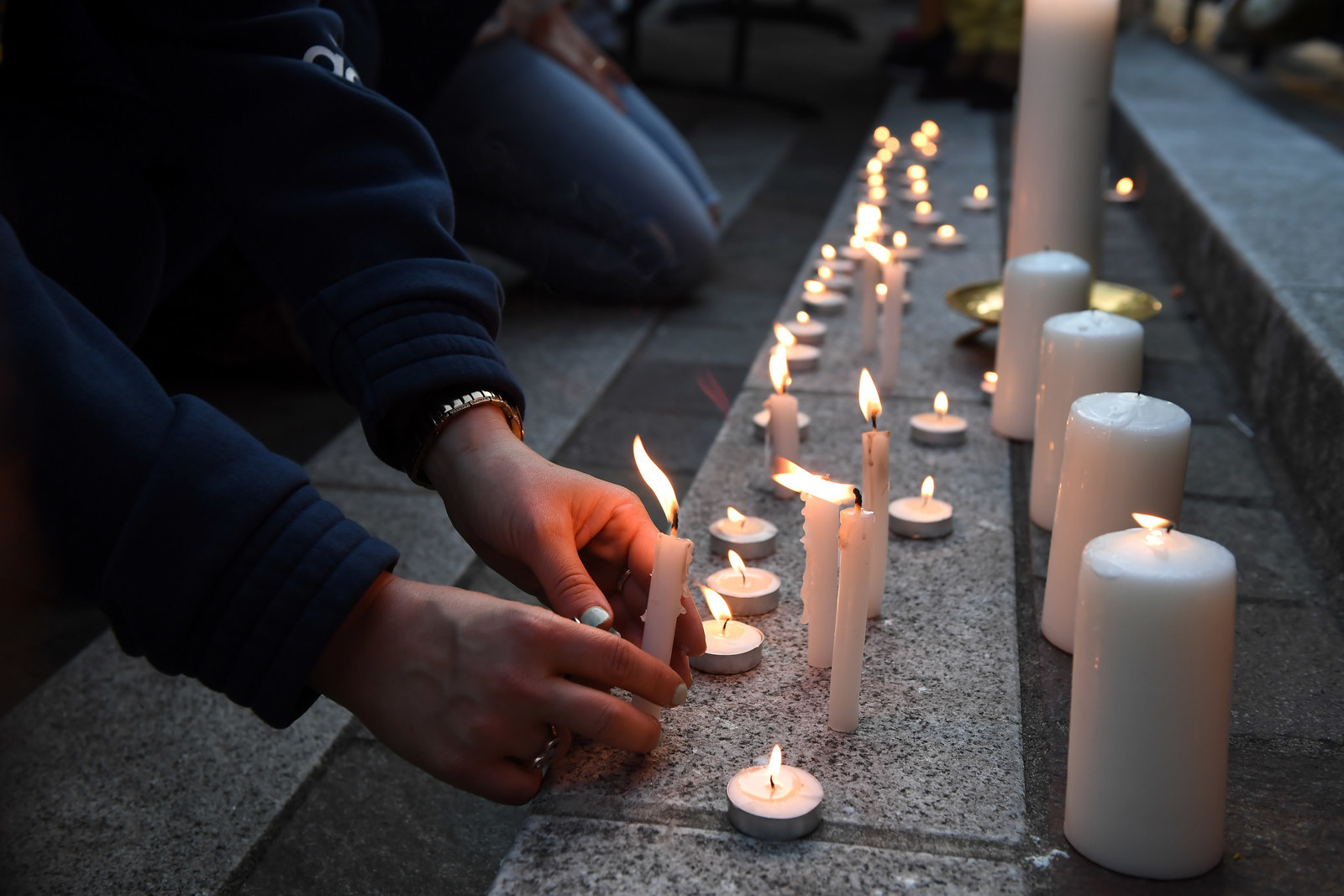 Jeremy Corbyn meets a local resident at St Clement's Church in west London.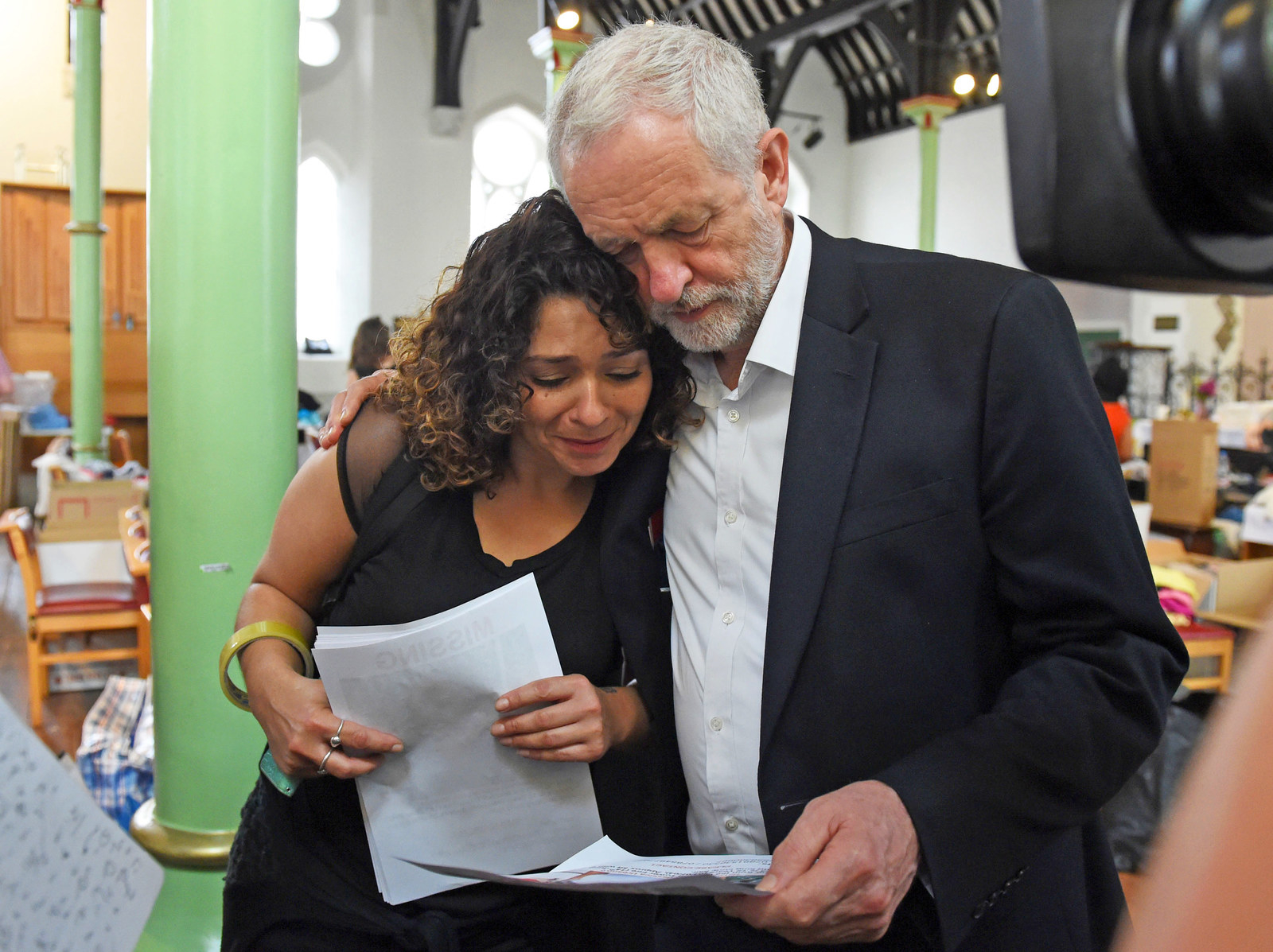 Queen Elizabeth II and the Duke of Cambridge arrive to meet members of the community affected by the fire at Grenfell Tower on 16 June.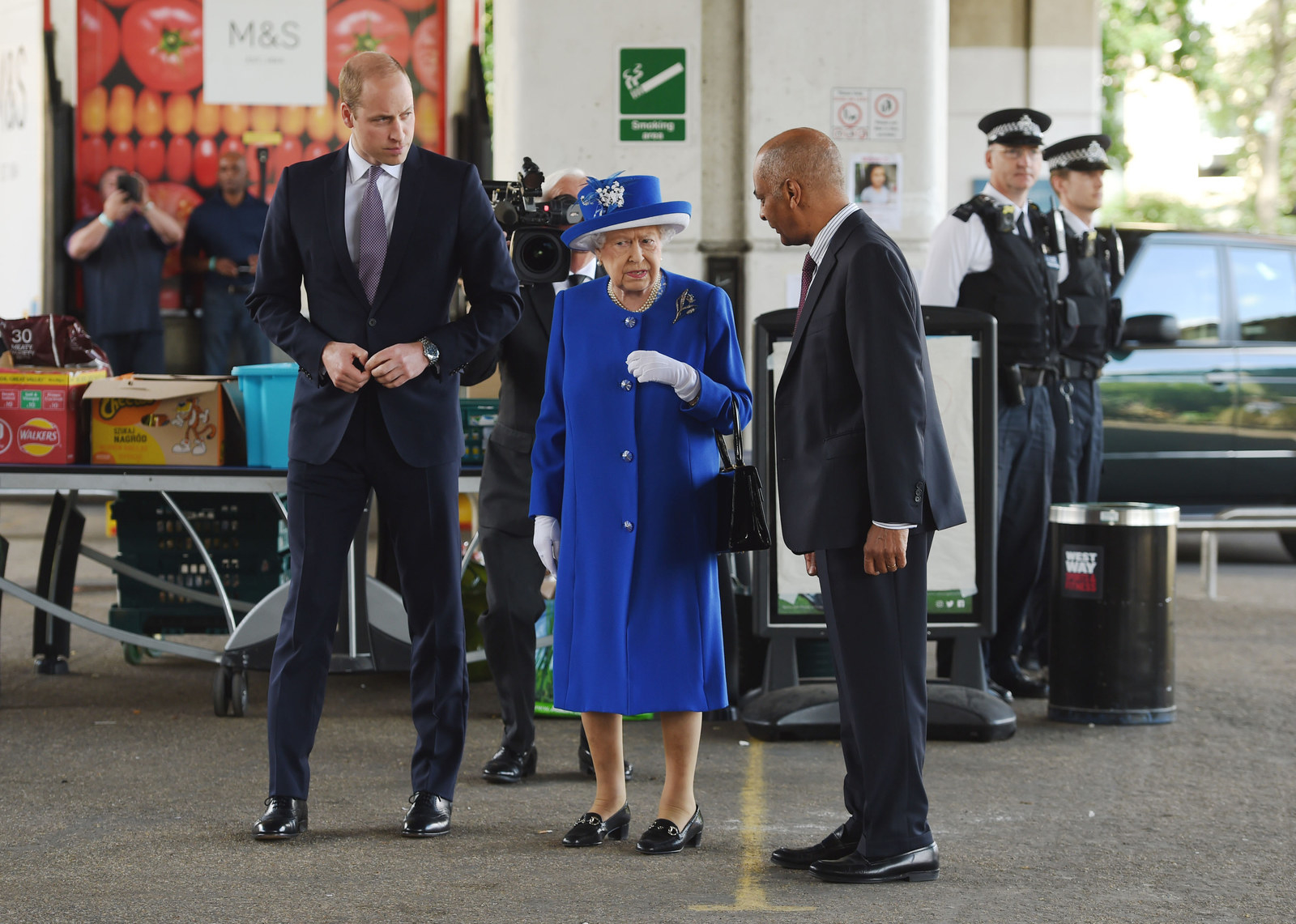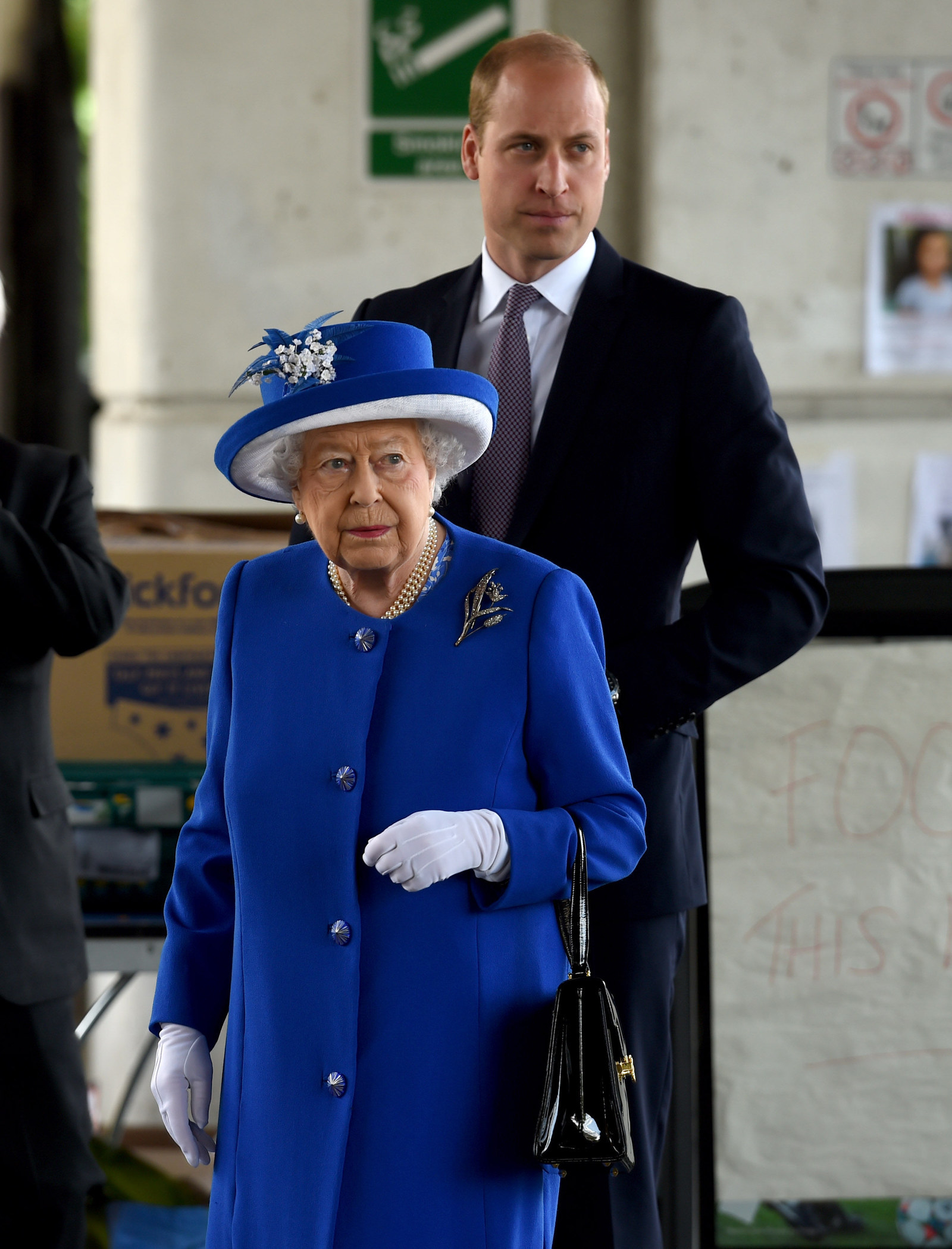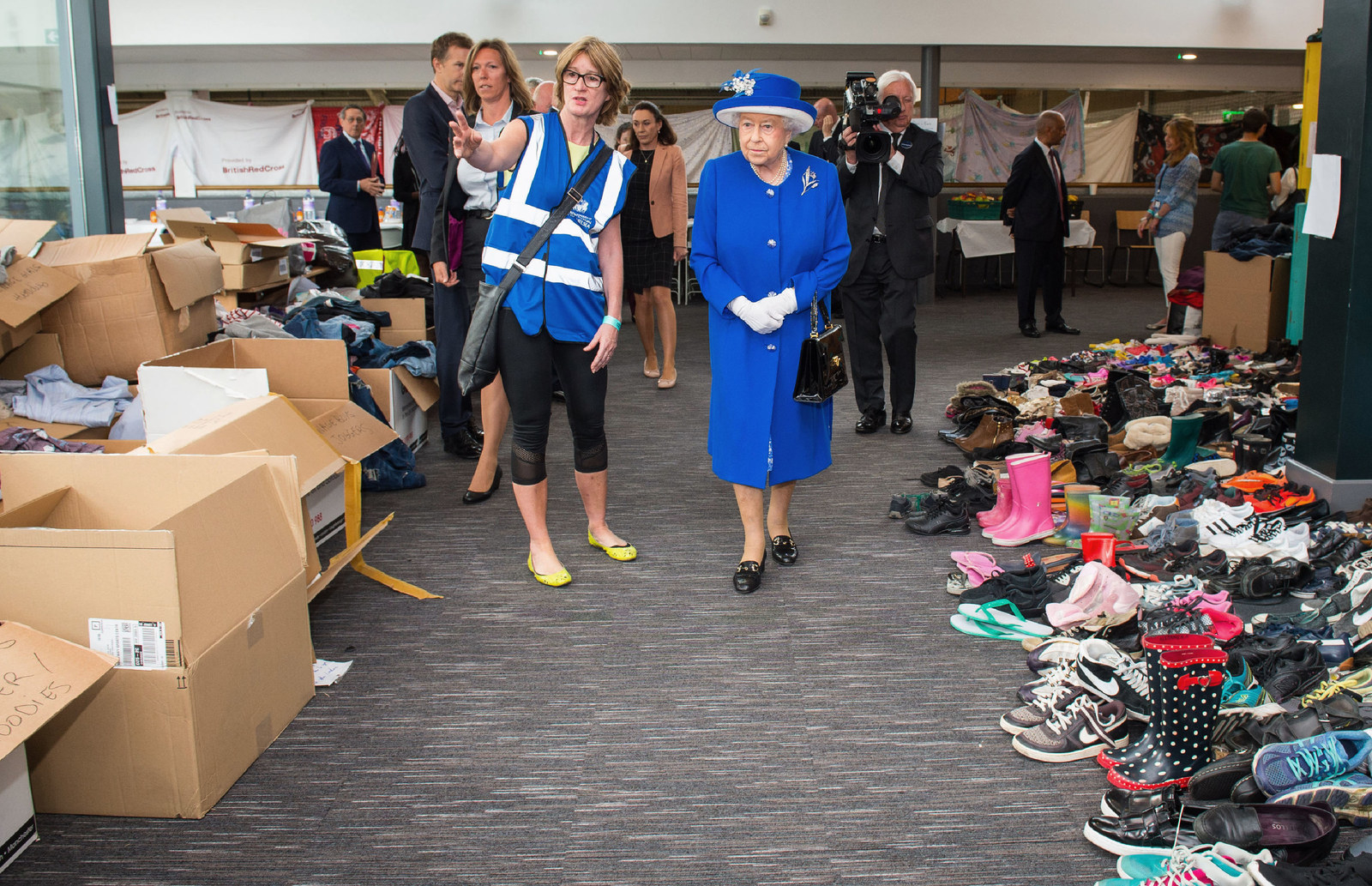 Theresa May leaves Chelsea and Westminster Hospital after visiting the Grenfell Tower victims.