At least six people have died and over 70 people have been taken to hospital after a huge fire broke out in Grenfell Tower, a 27-storey block of flats in west London, shortly before 1am on Wednesday morning.
Firefighters are continuing to battle the blaze.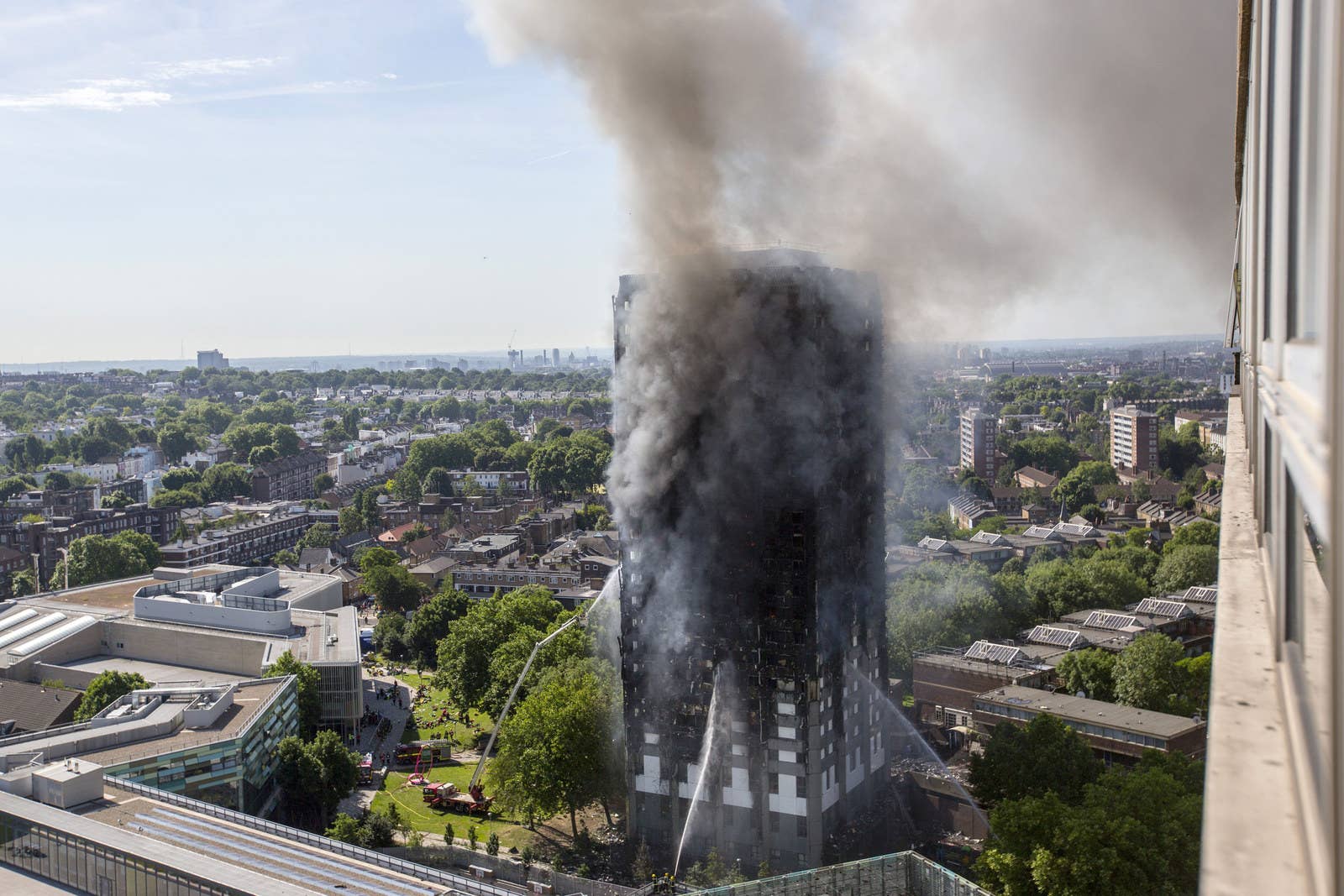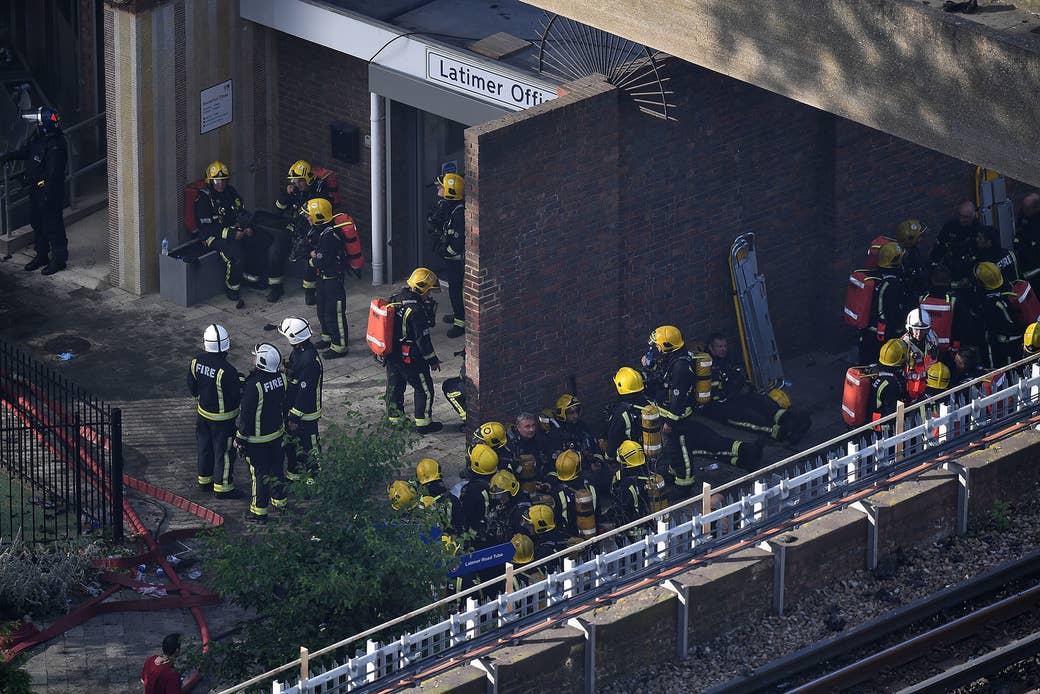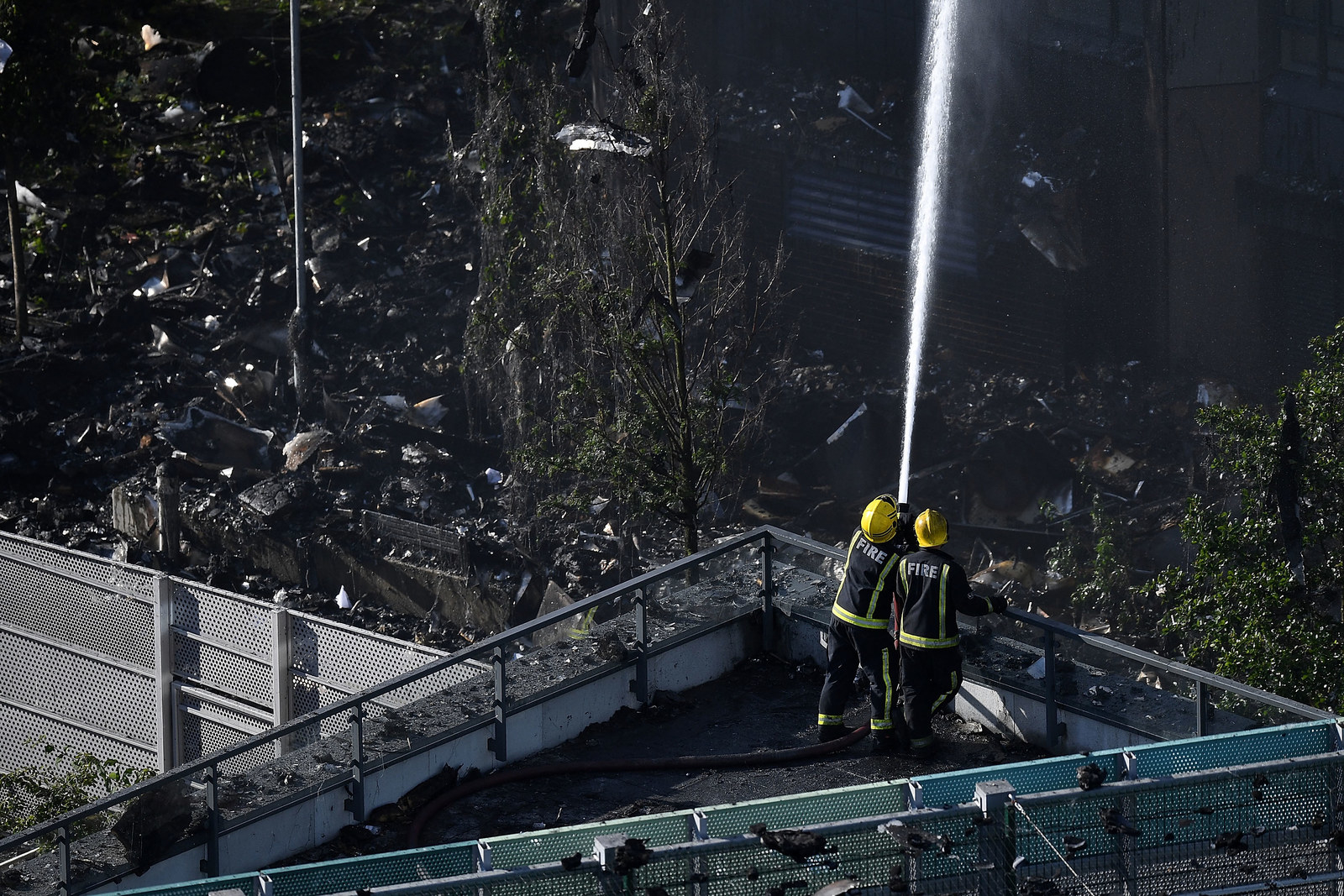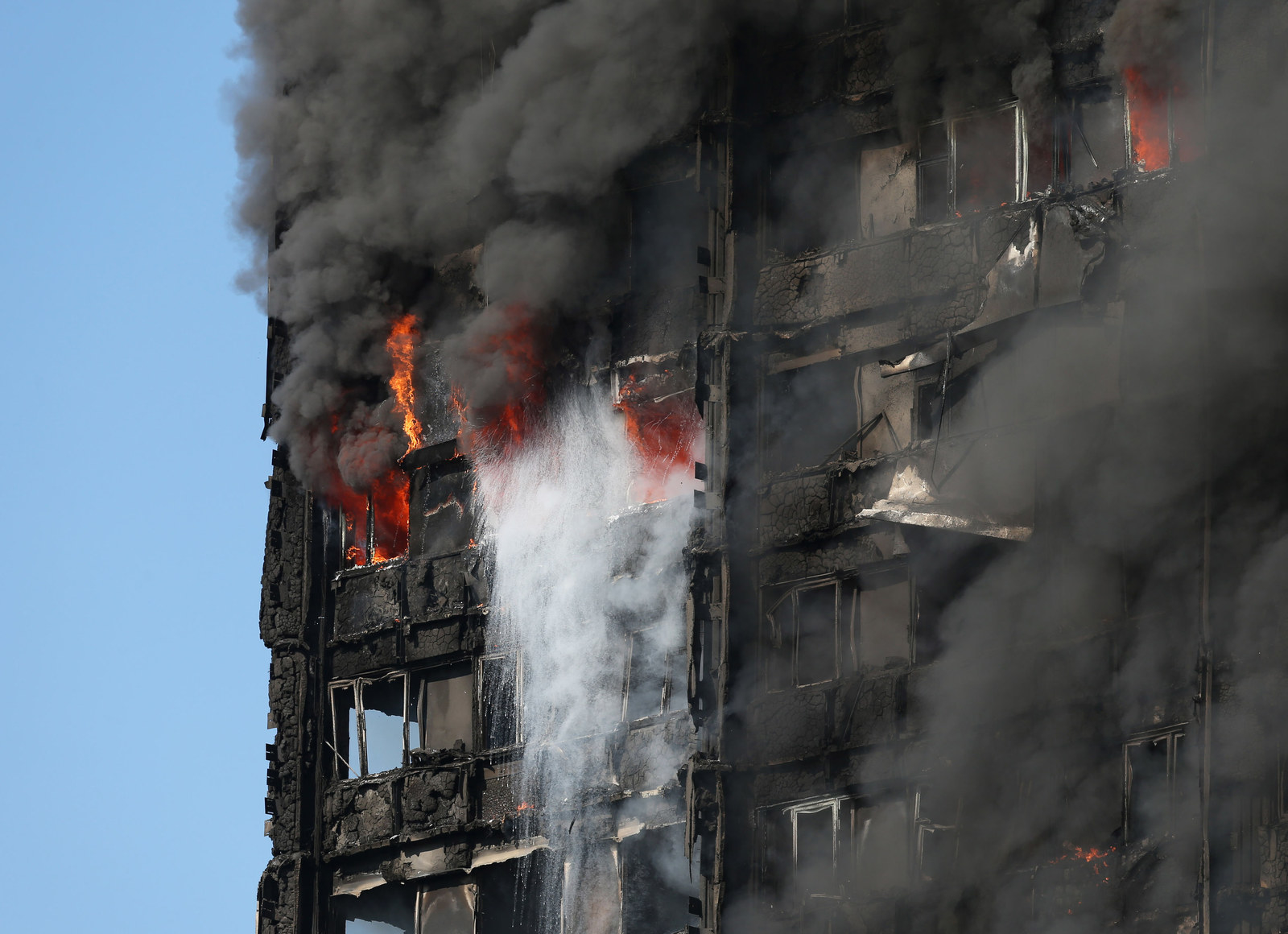 A security cordon was set up in the early hours of Wednesday morning.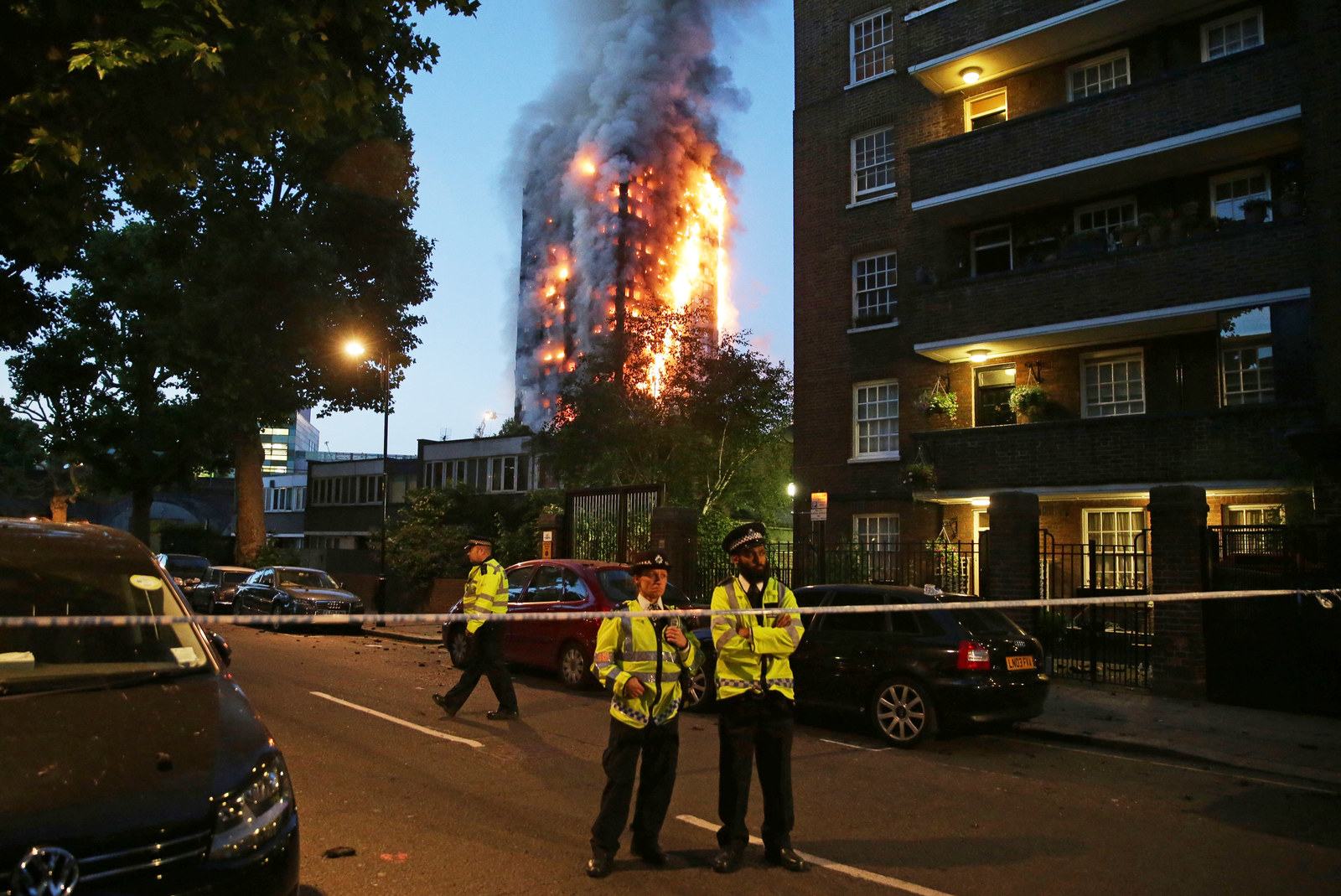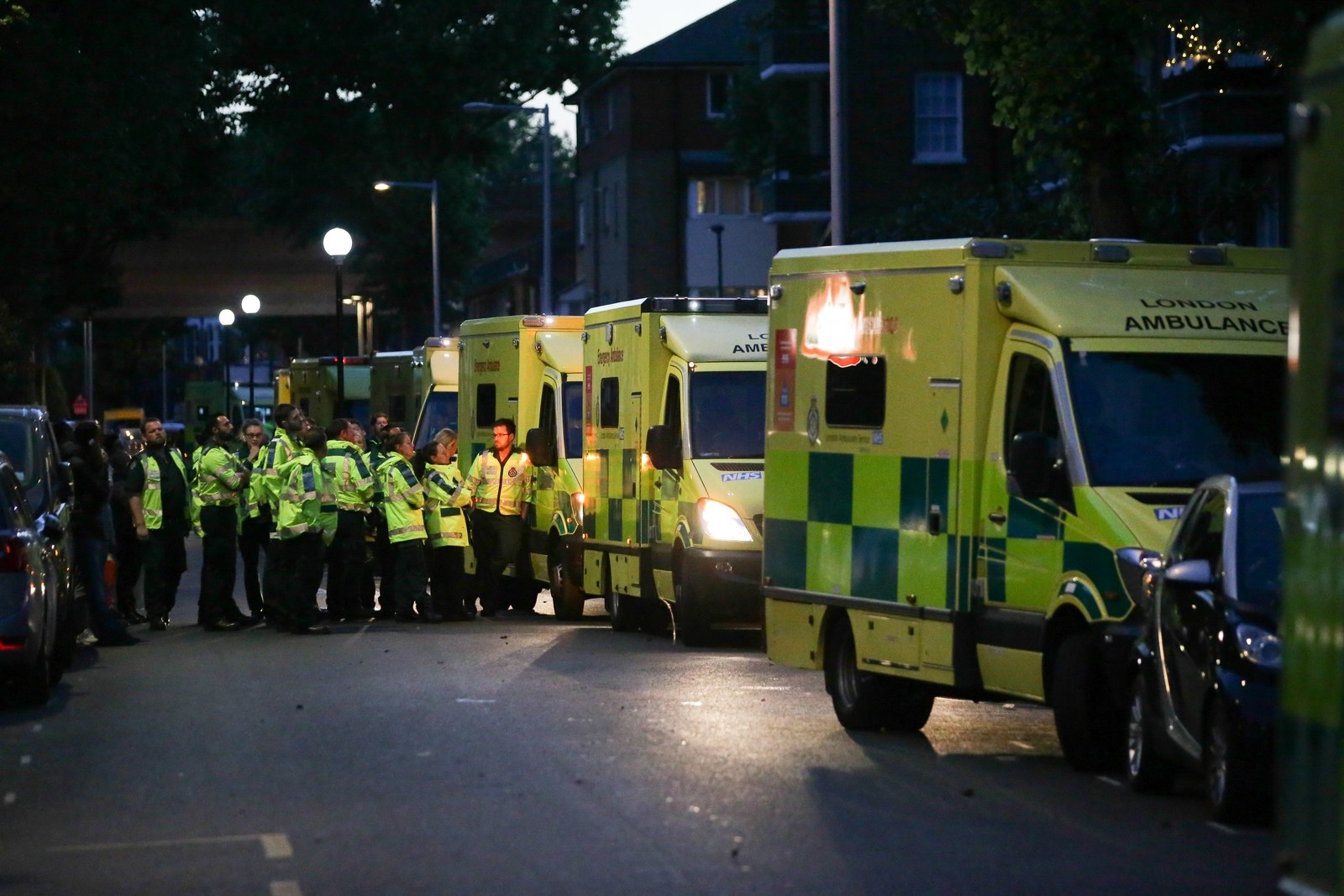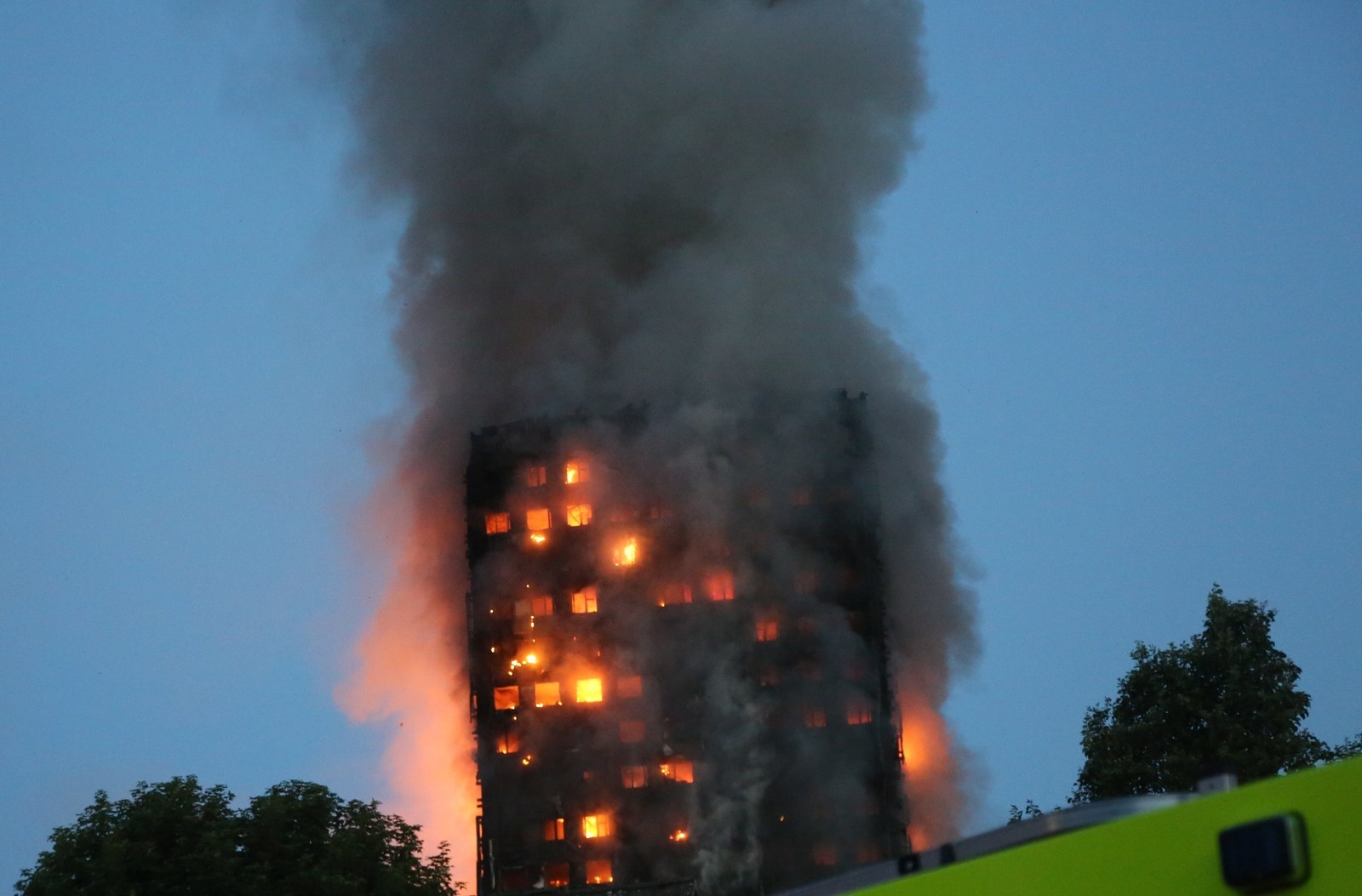 Local residents watched the fire.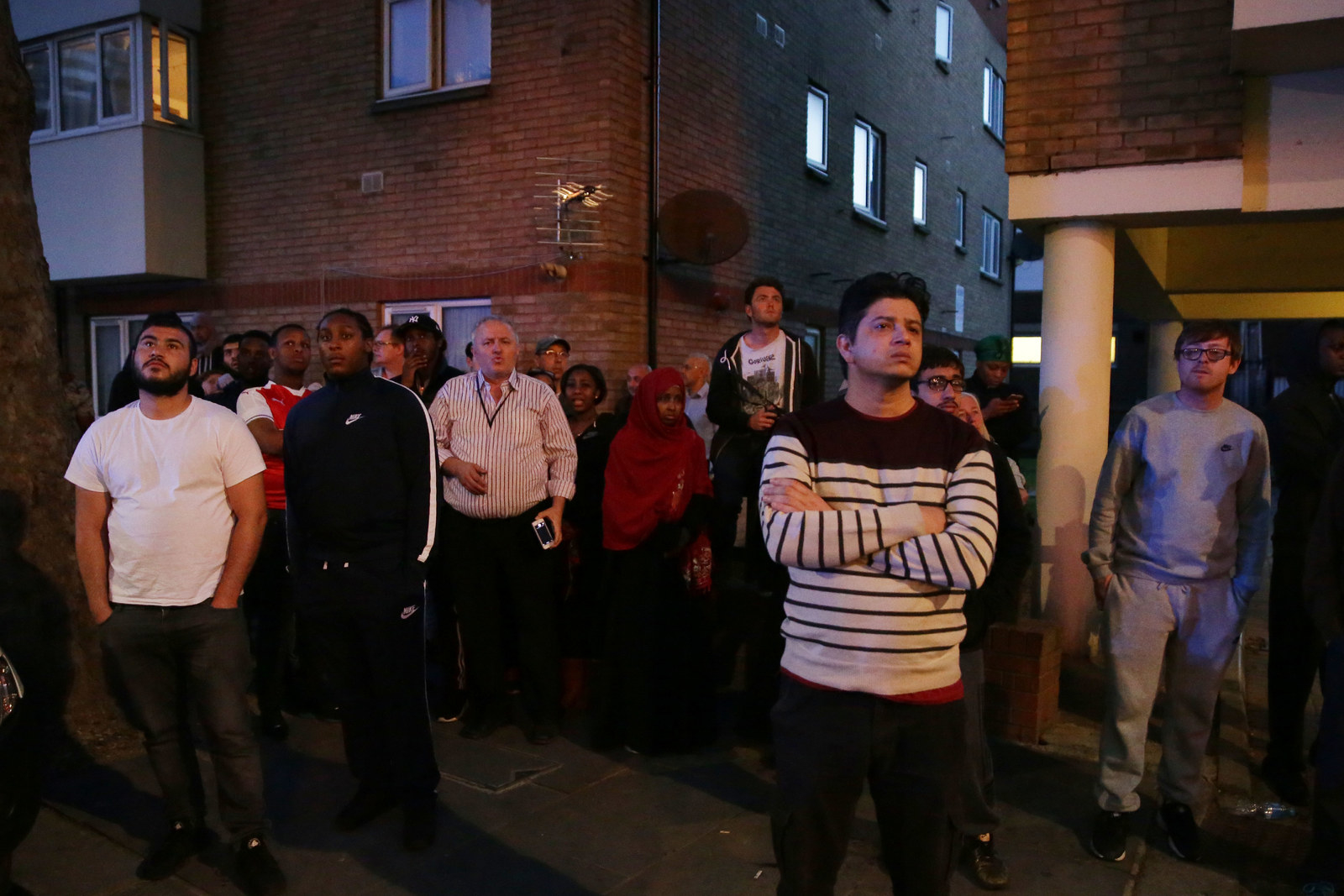 Firefighters and emergency services gathered outside Grenfell Tower Block.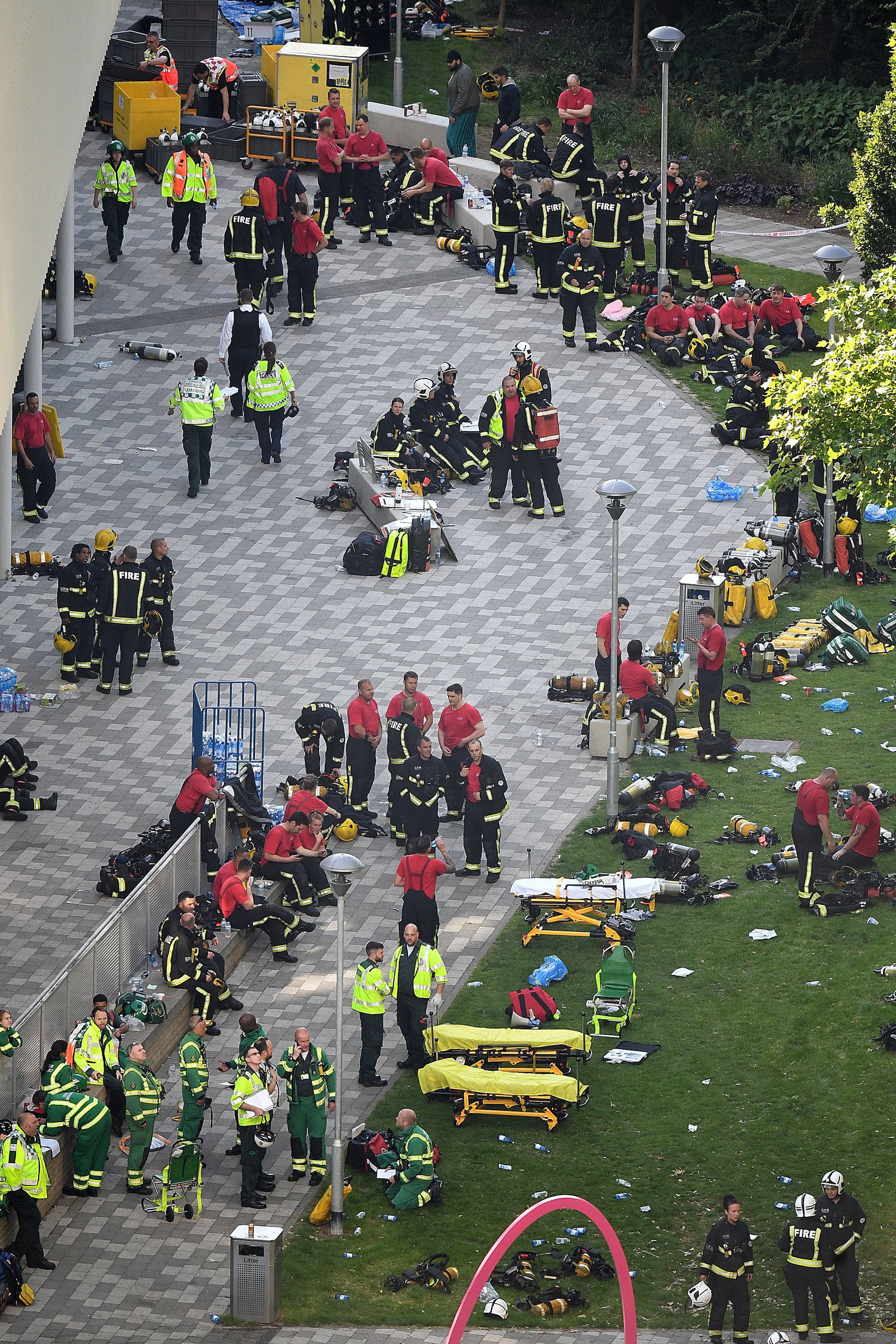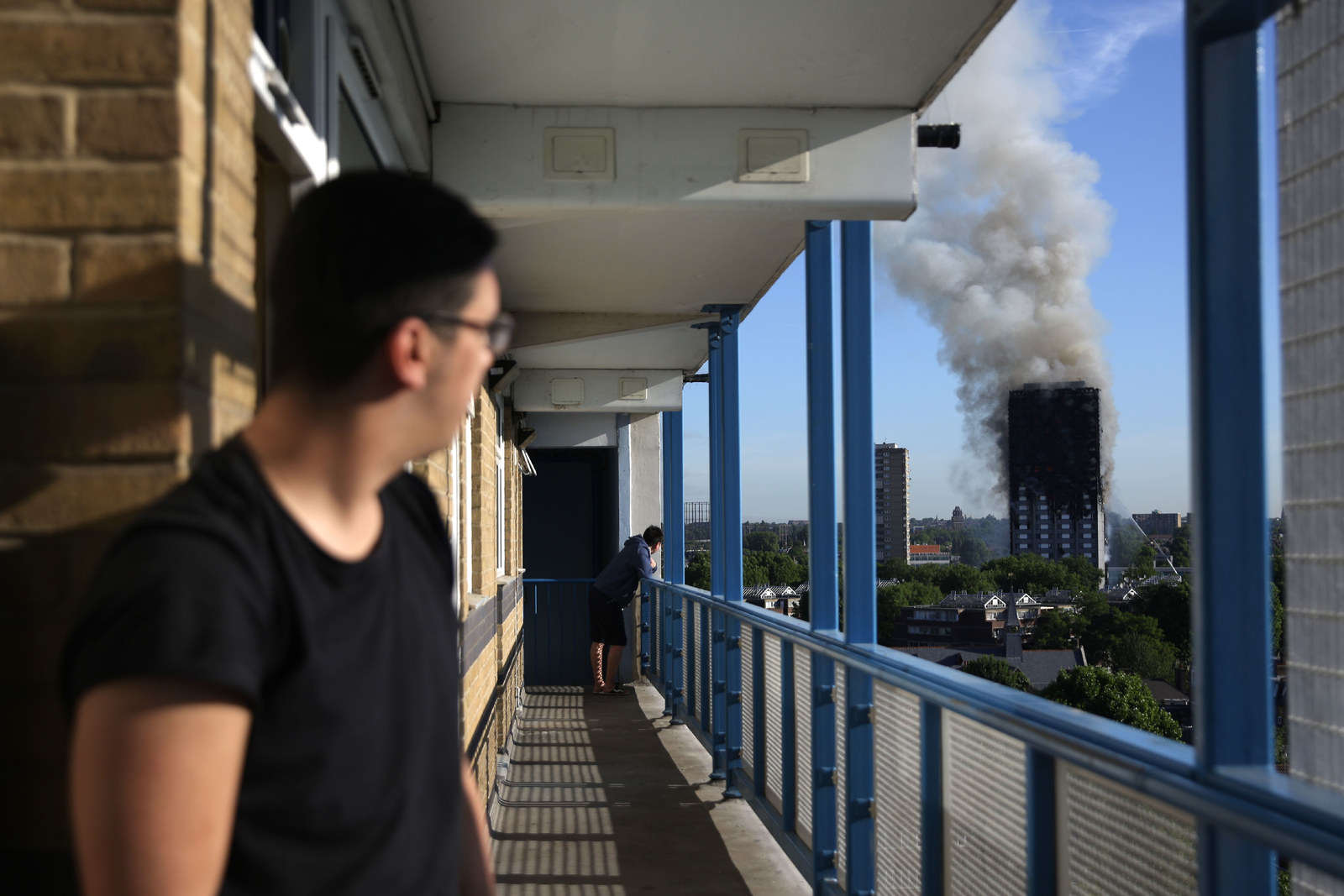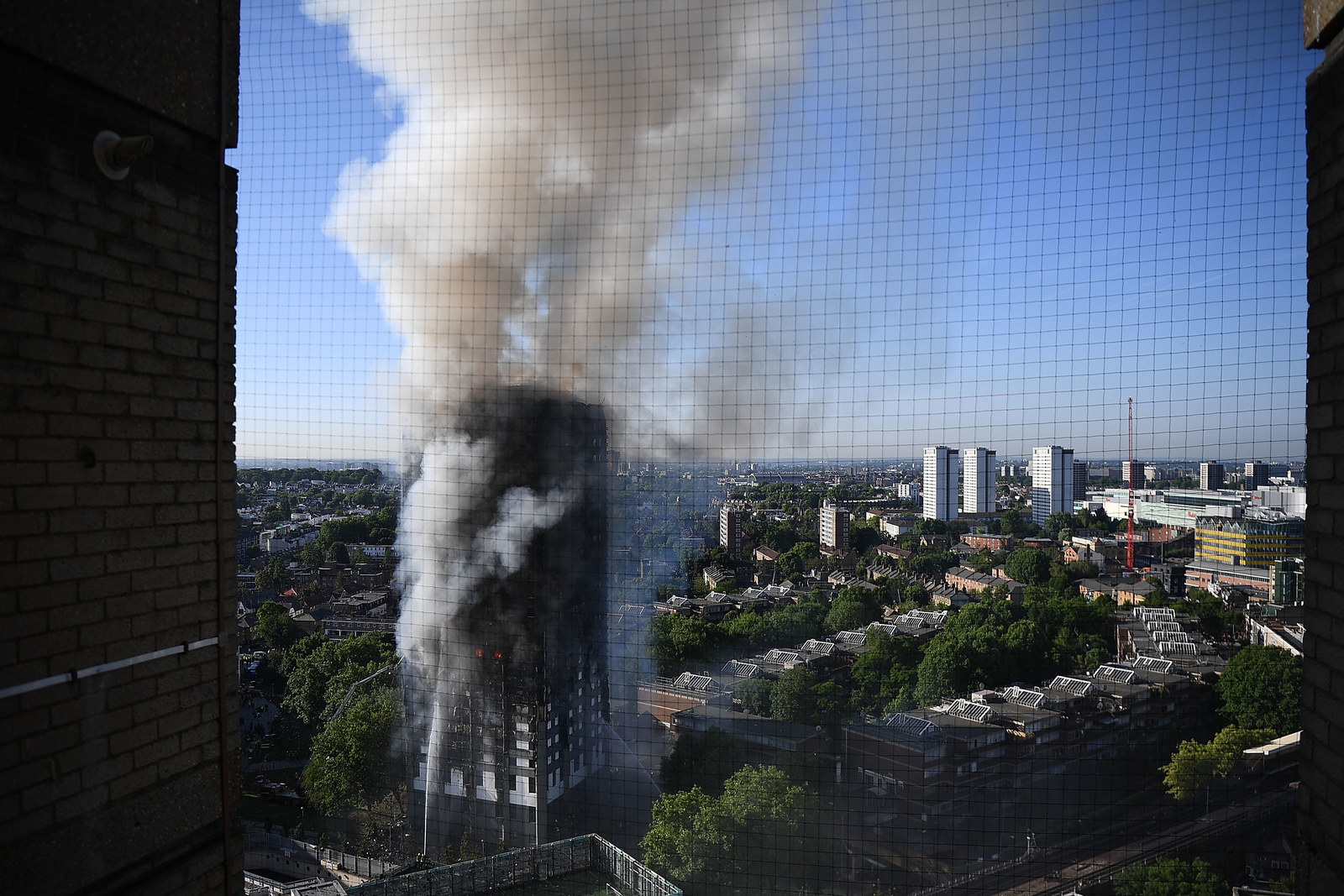 Here local resident Georgina stands distraught on her balcony near Grenfell Tower.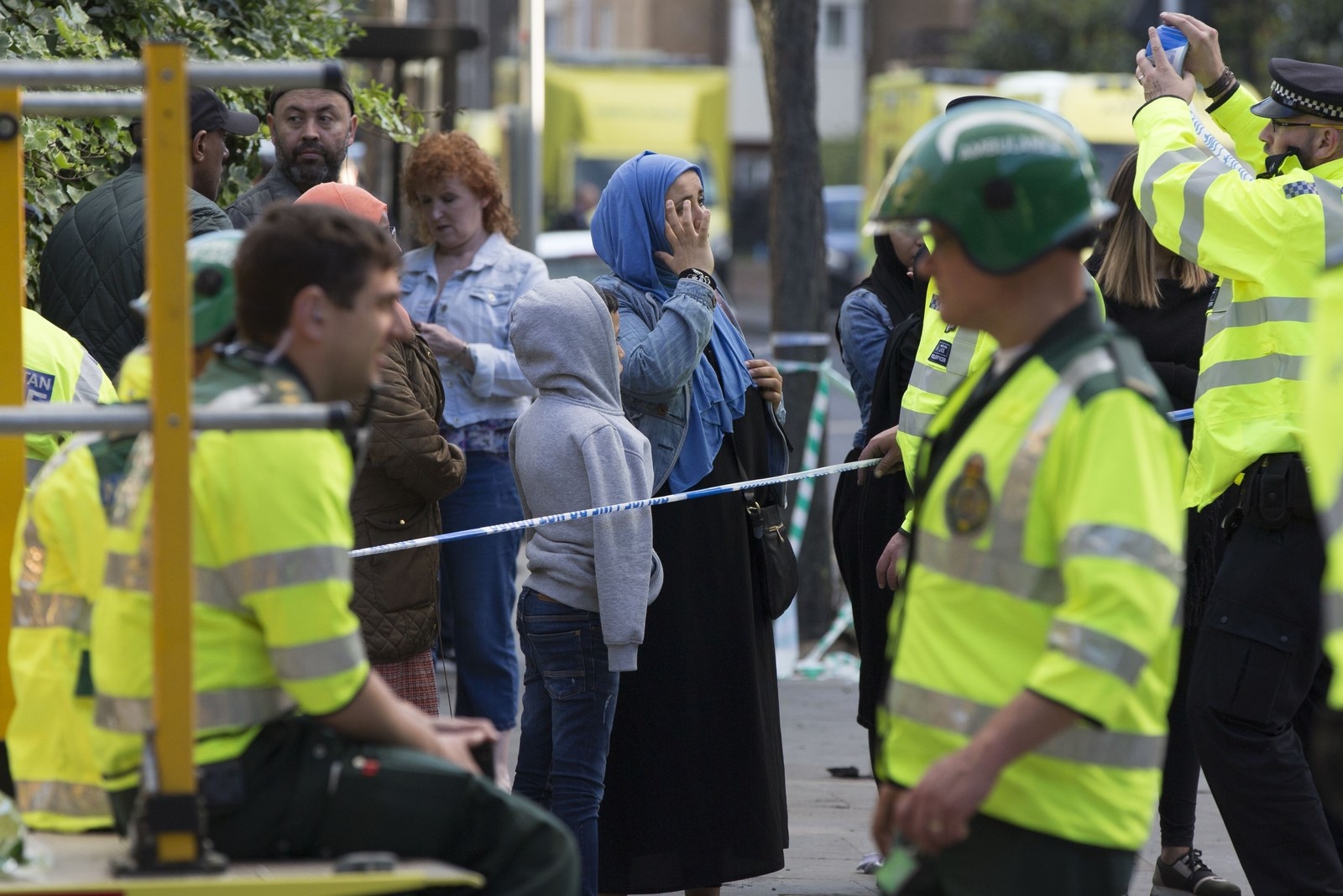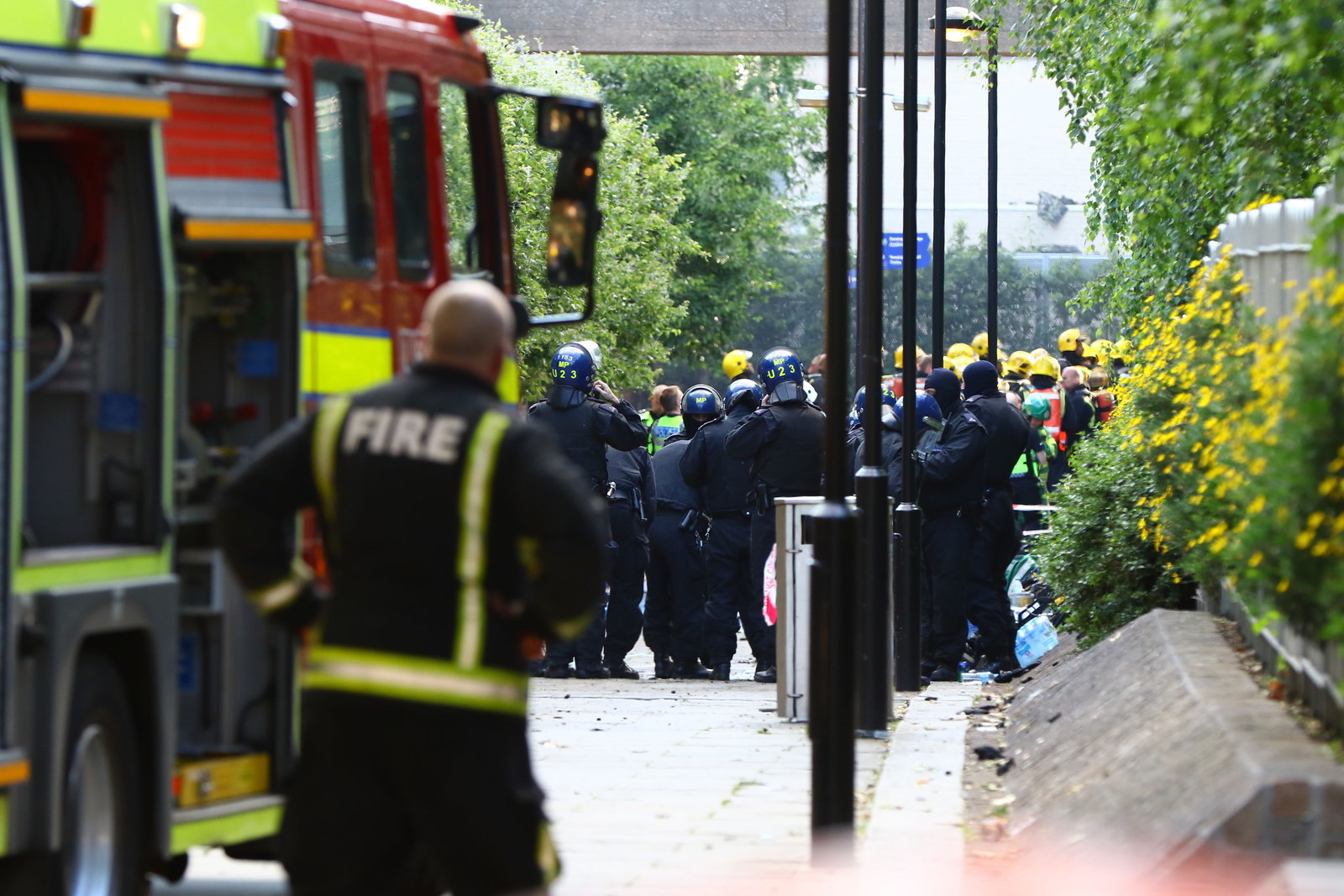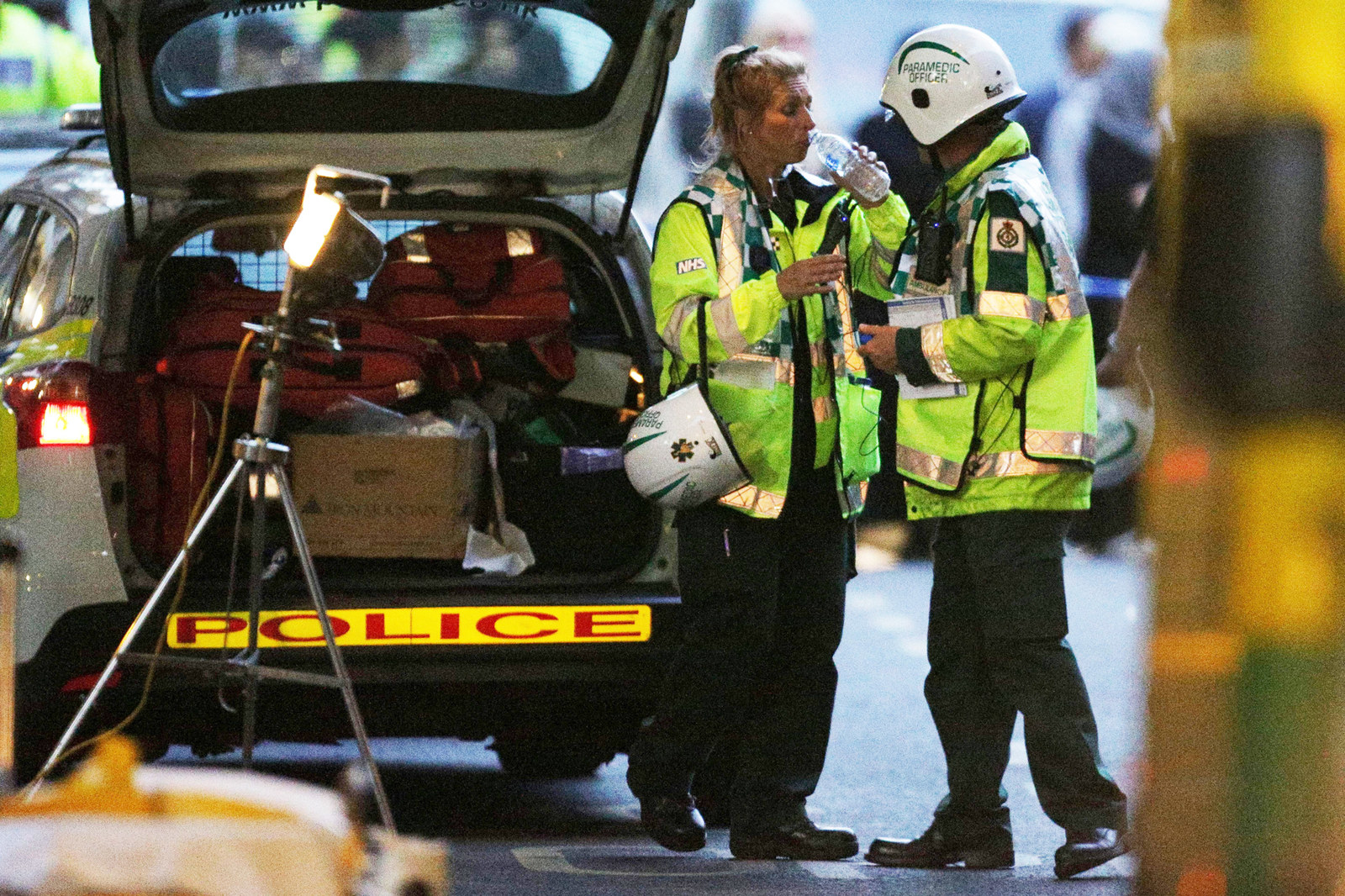 Relief funds were set up by local residents.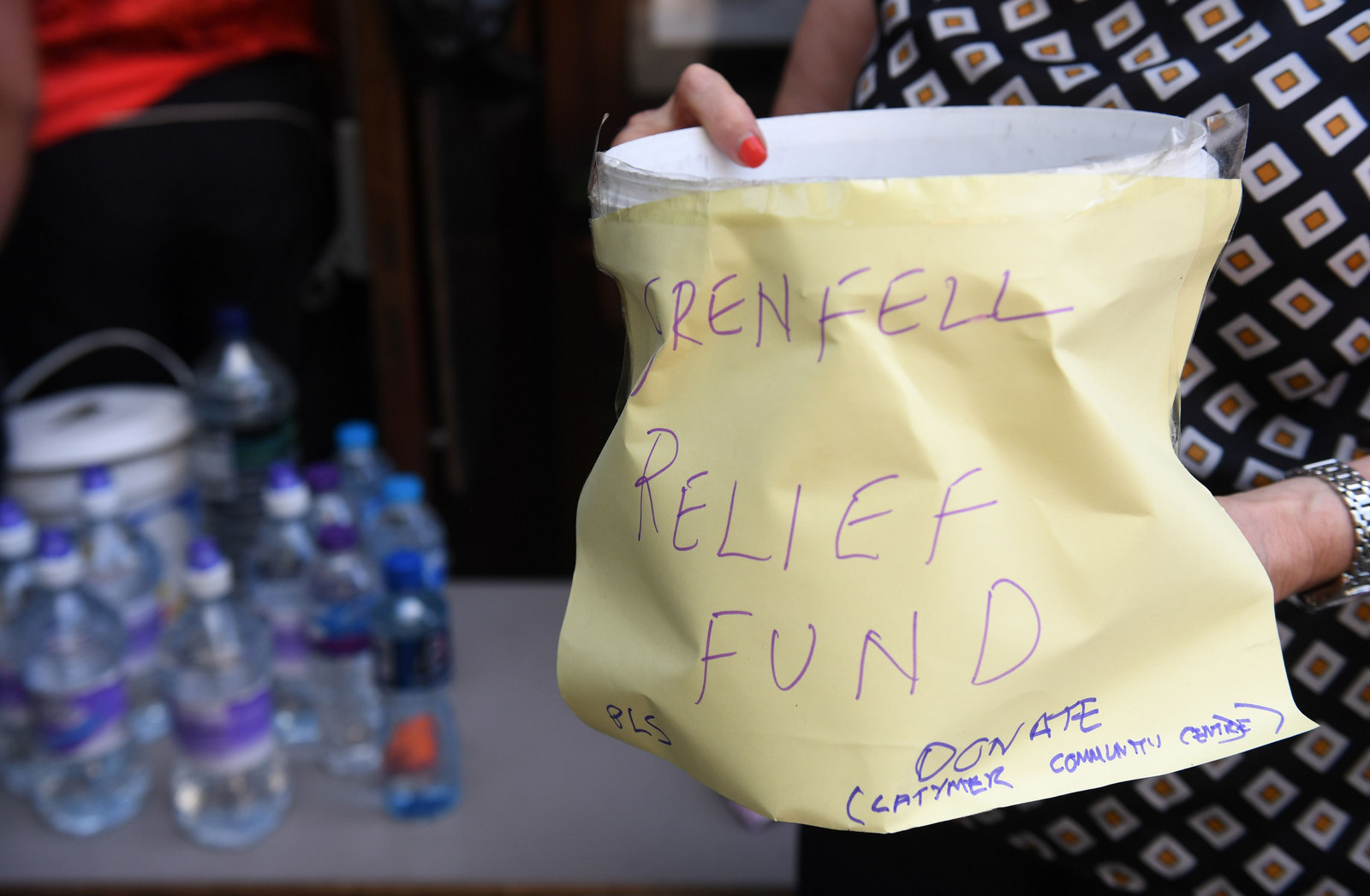 Sandwiches were handed out to local residents.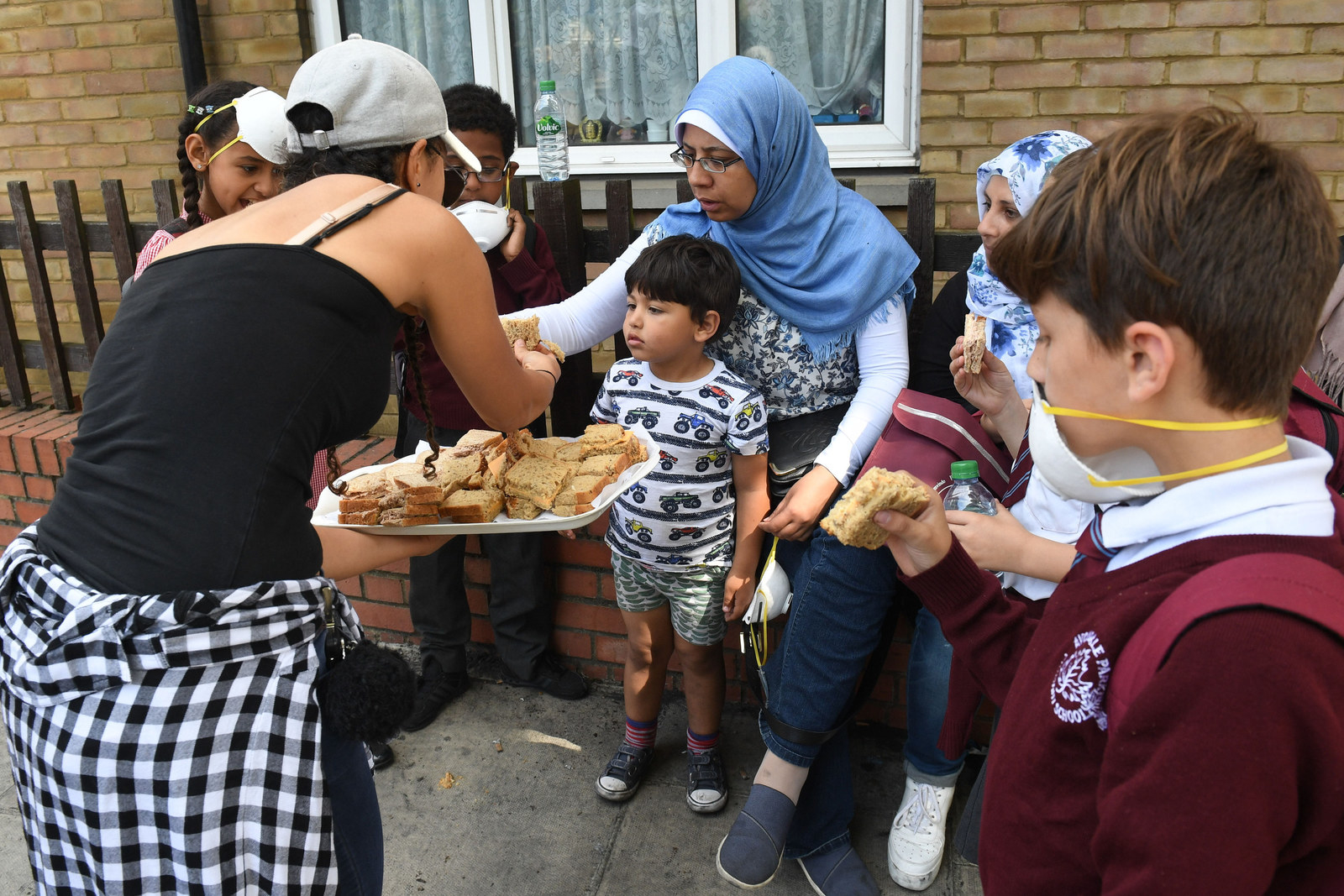 St. Clements Church was among the places used as an evacuation centre aid station and liaison office to support people affected by the fire.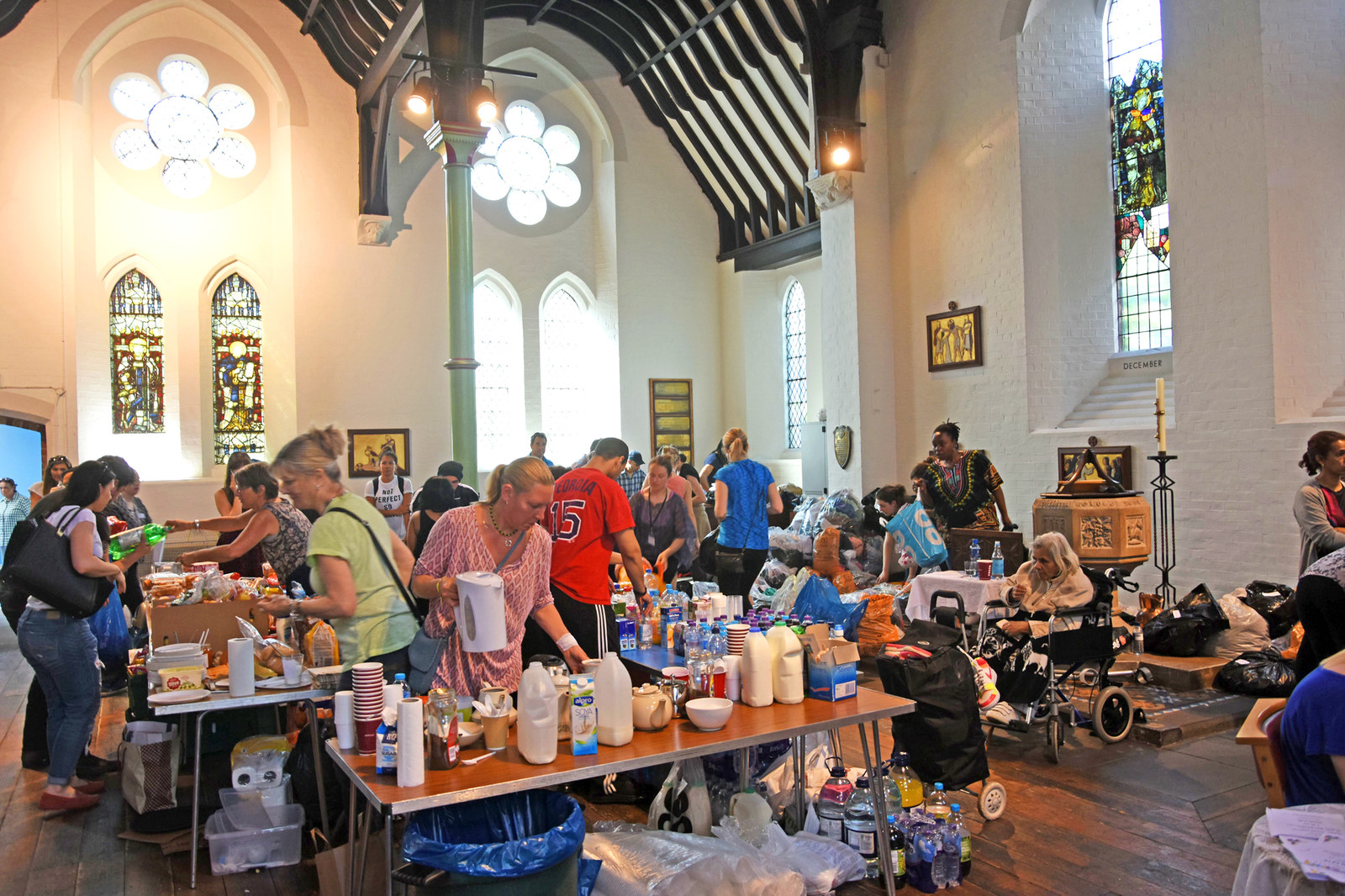 Flowers left on the ground near Grenfell Tower.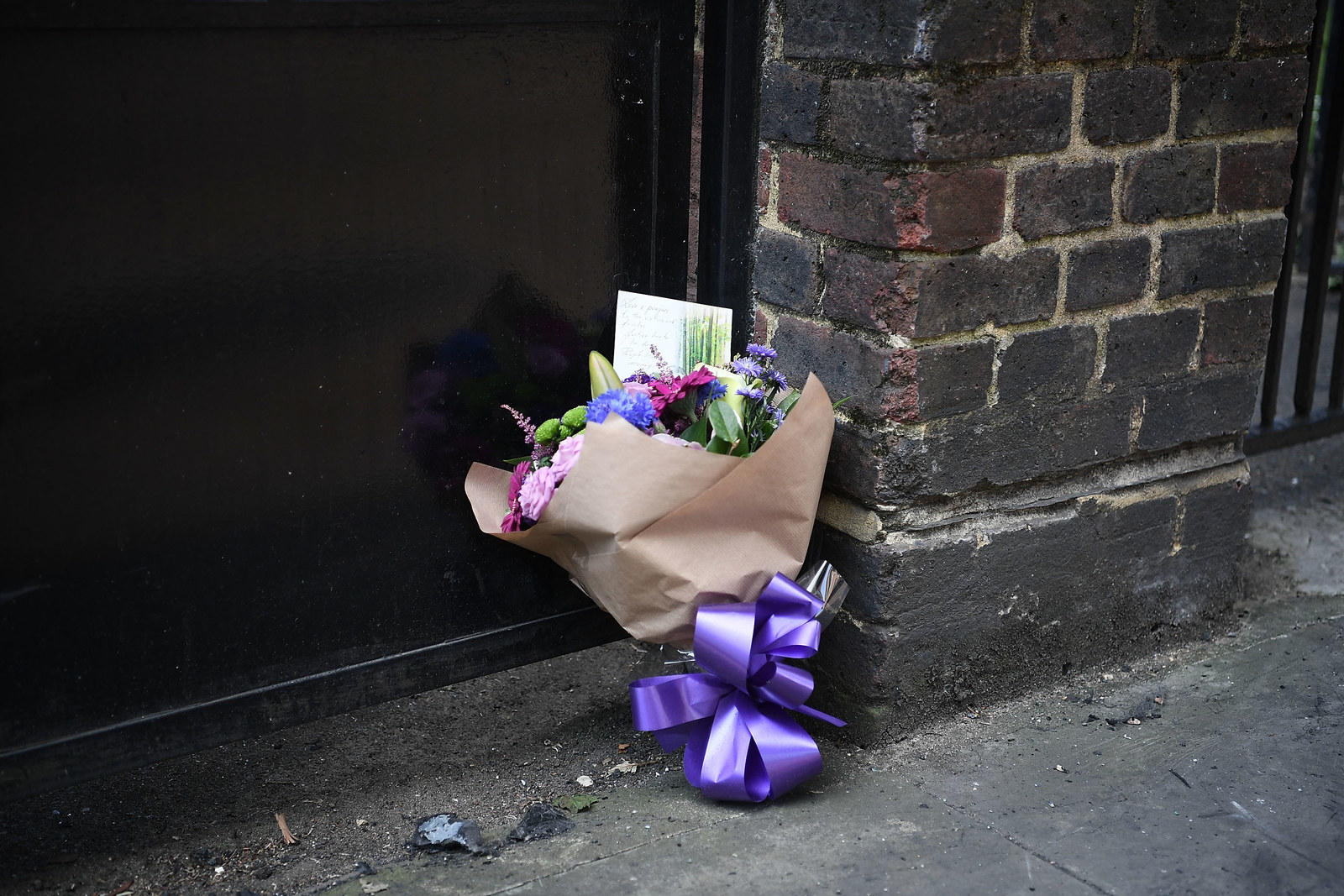 Smoke continued to rise from Grenfell Tower.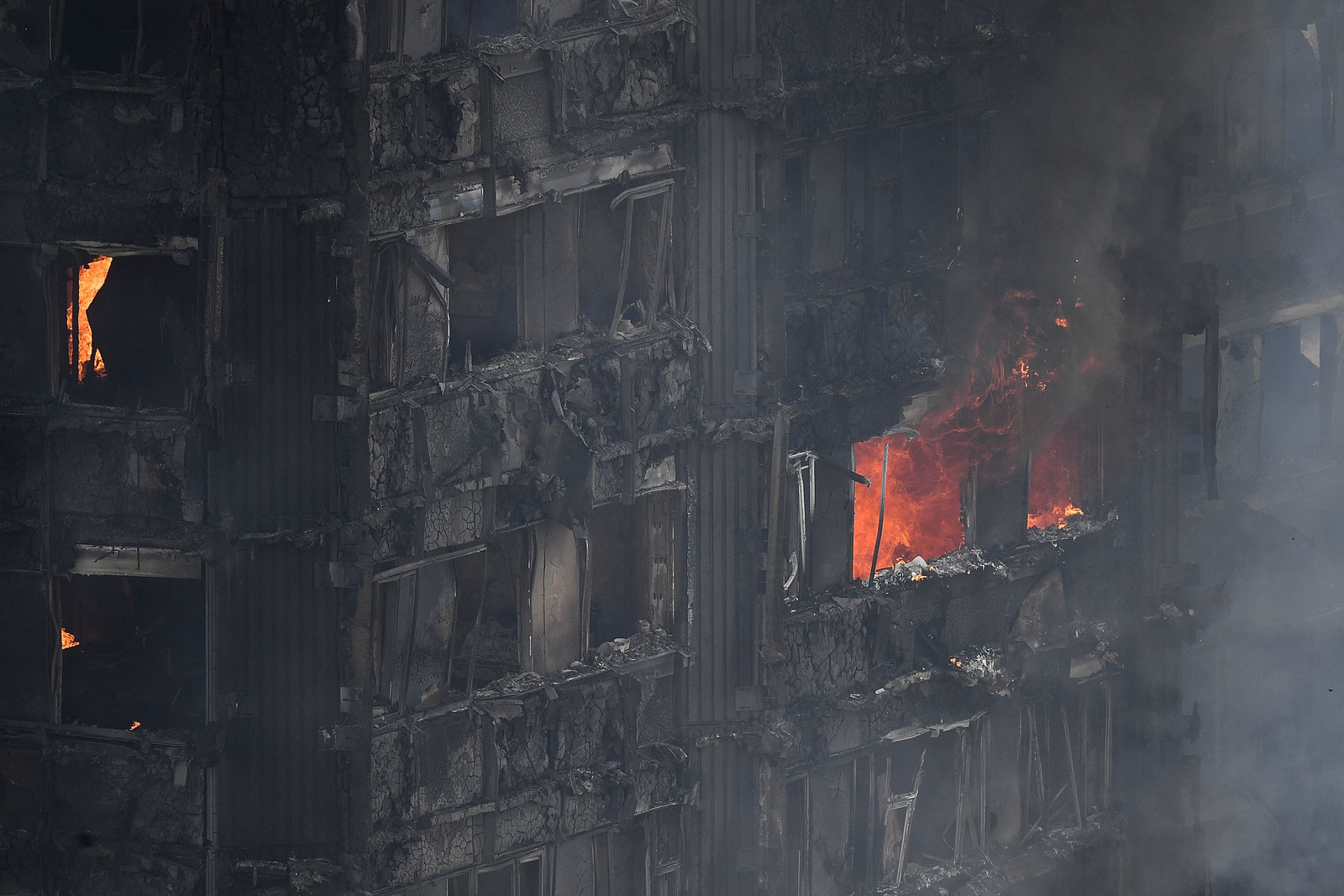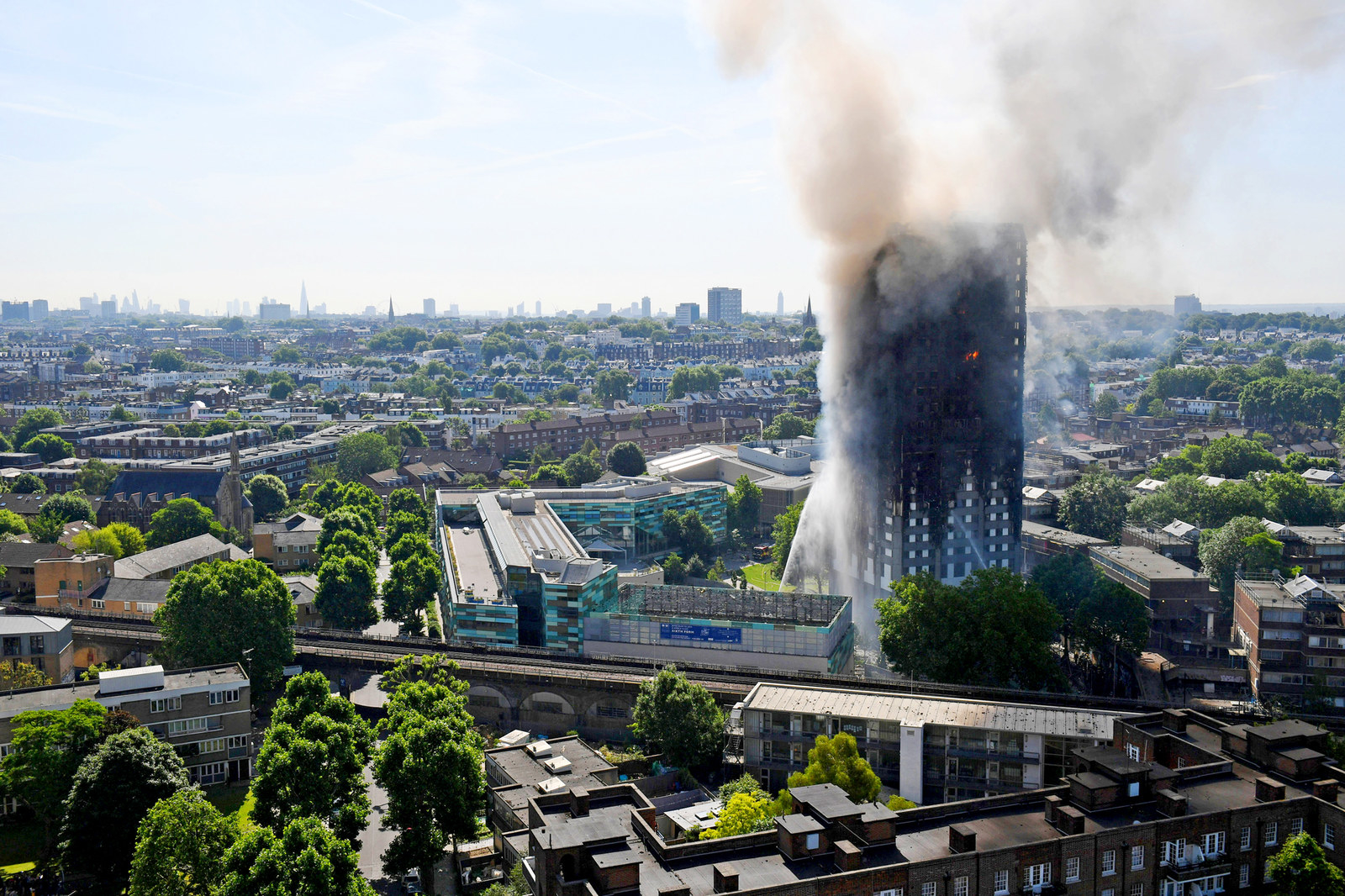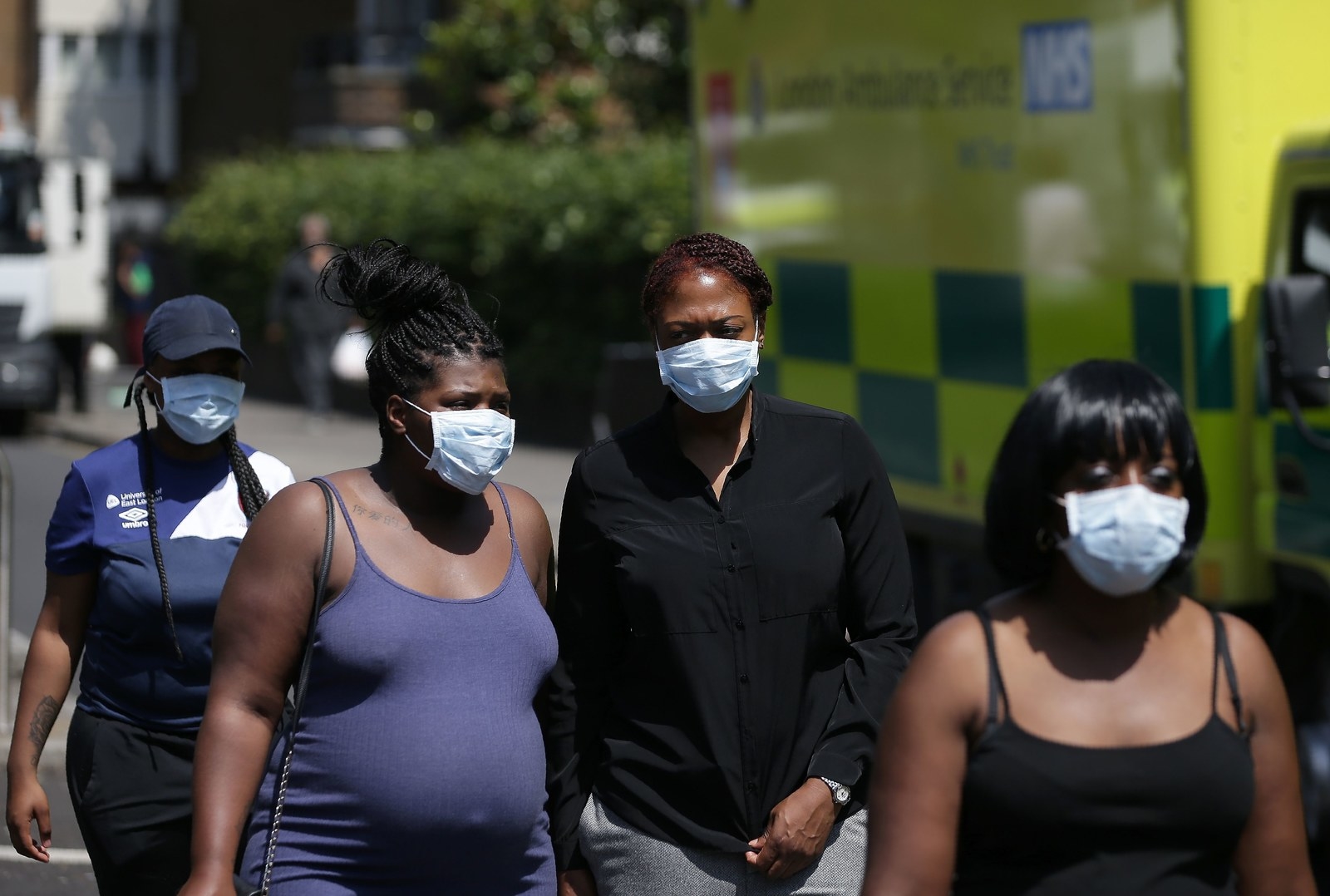 Forensic officers were close to the scene.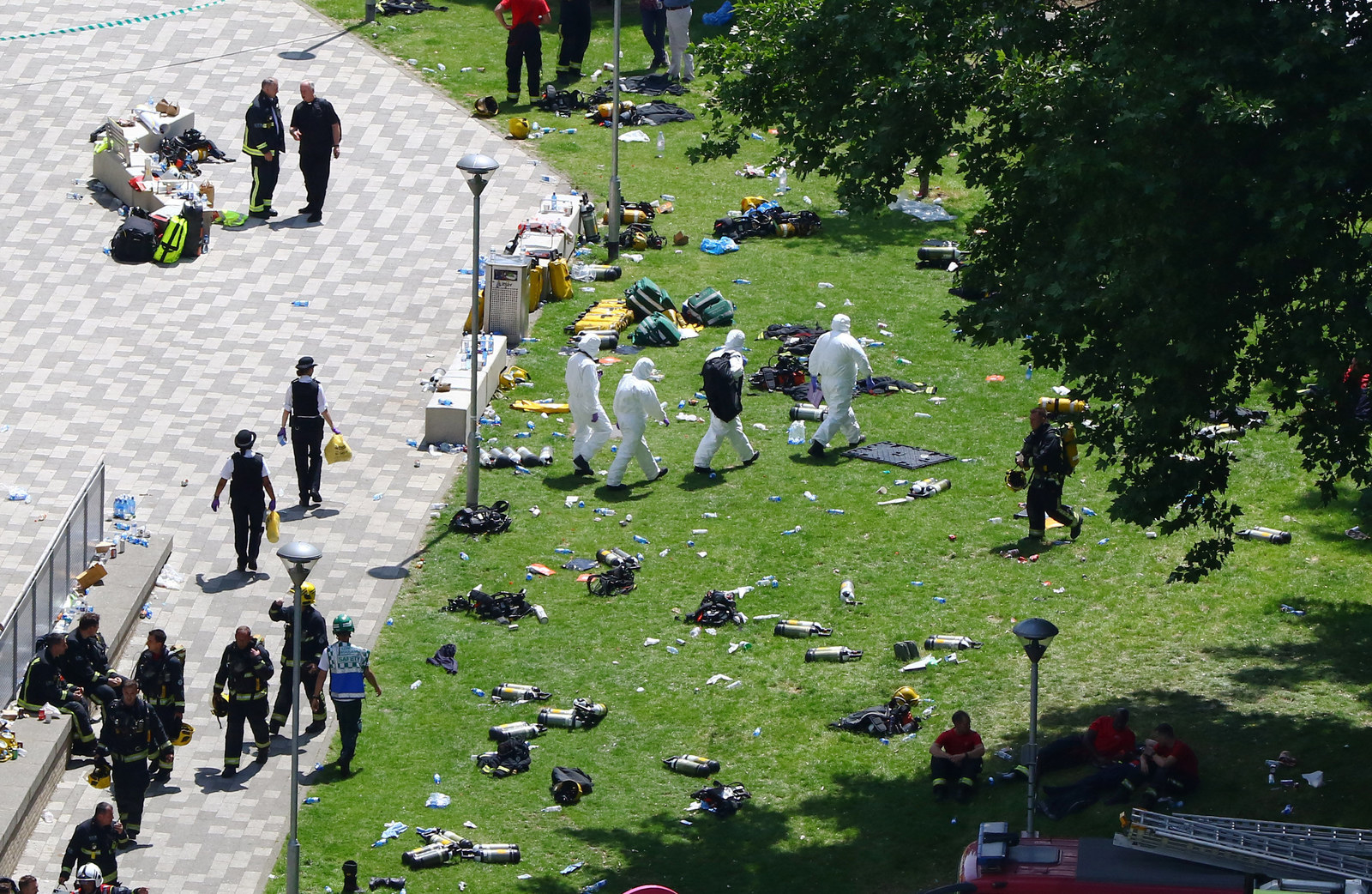 Here a man donates water to a stall set up to help people.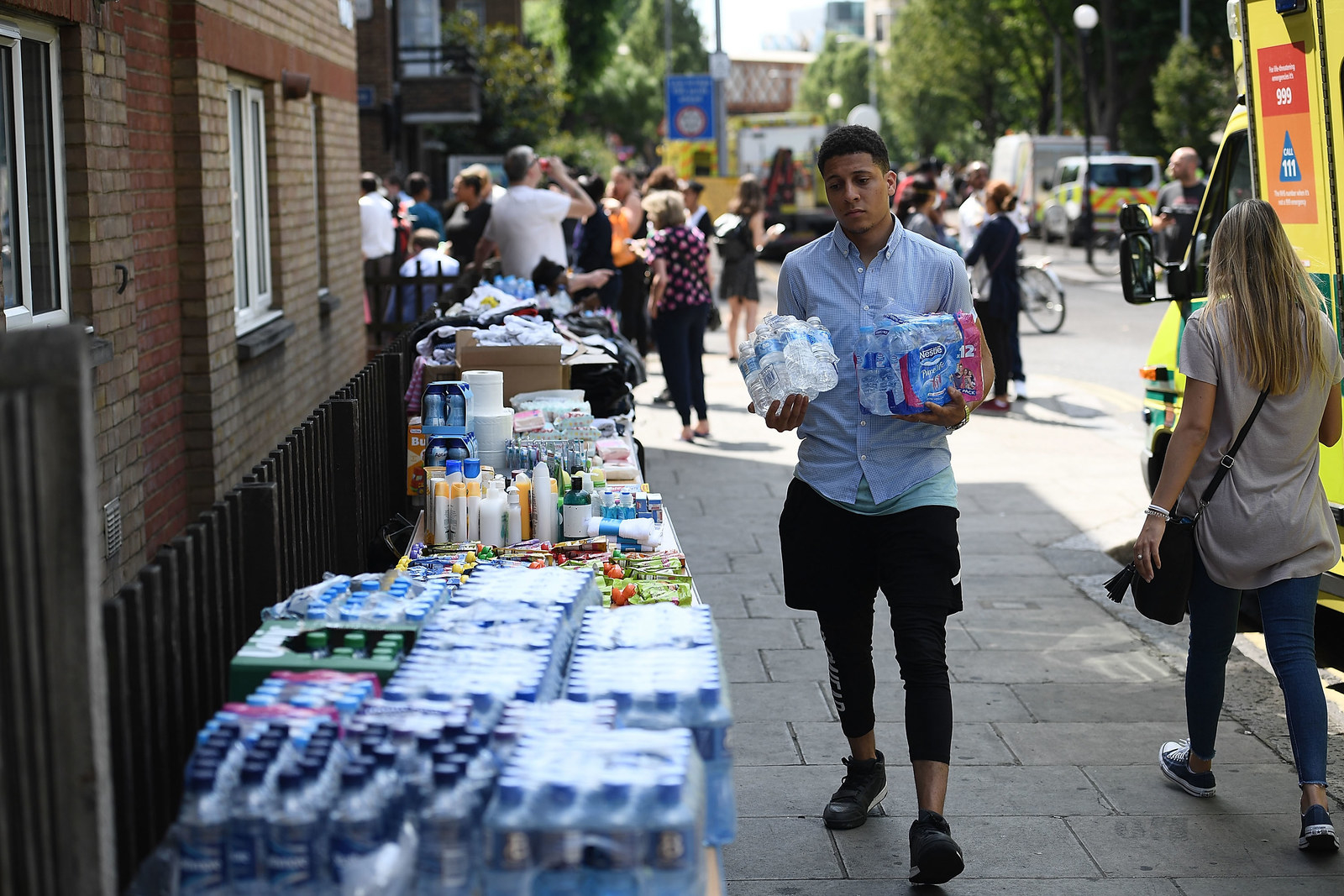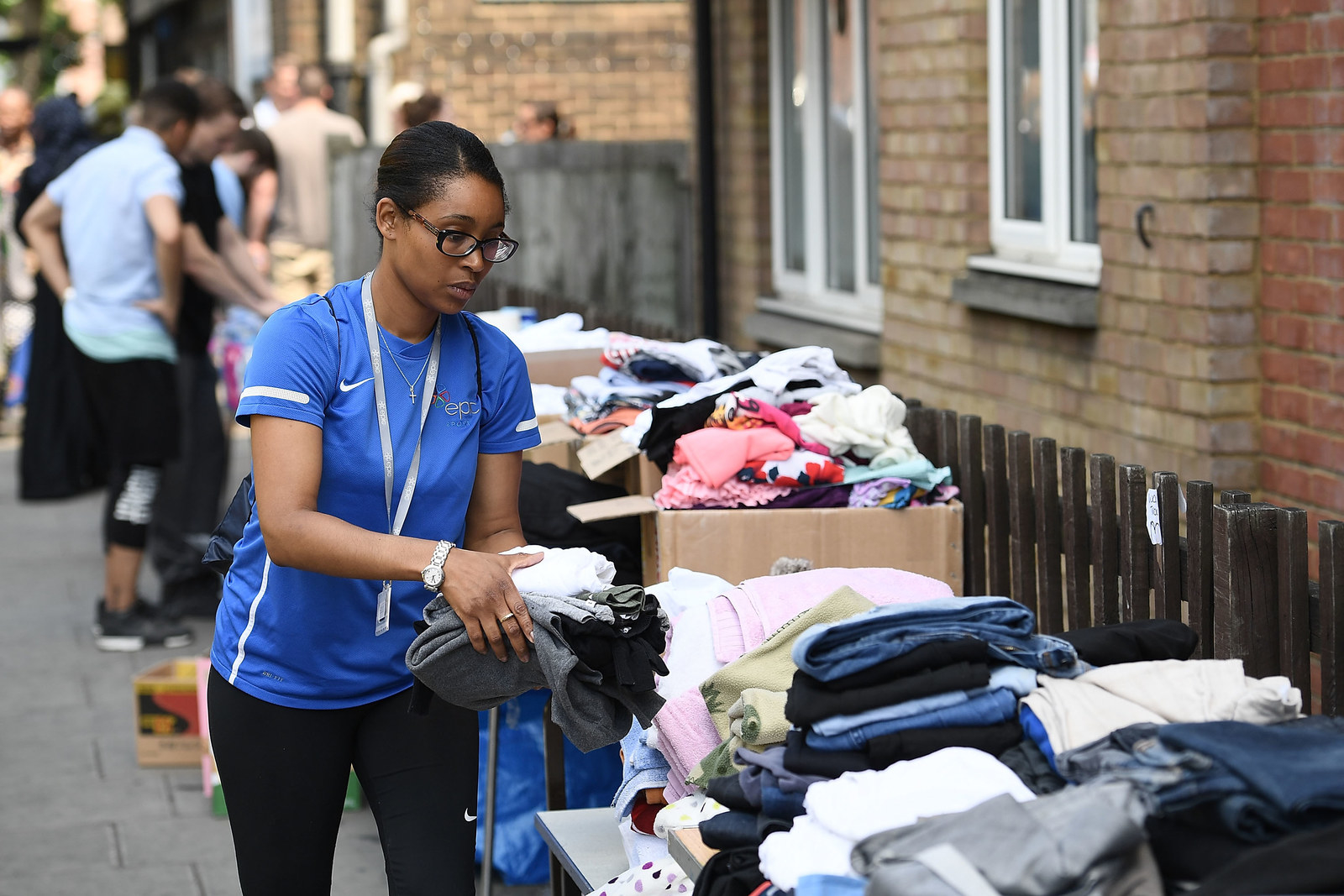 Red Cross workers arriving at a temporary casualty bureau for people affected by the fire.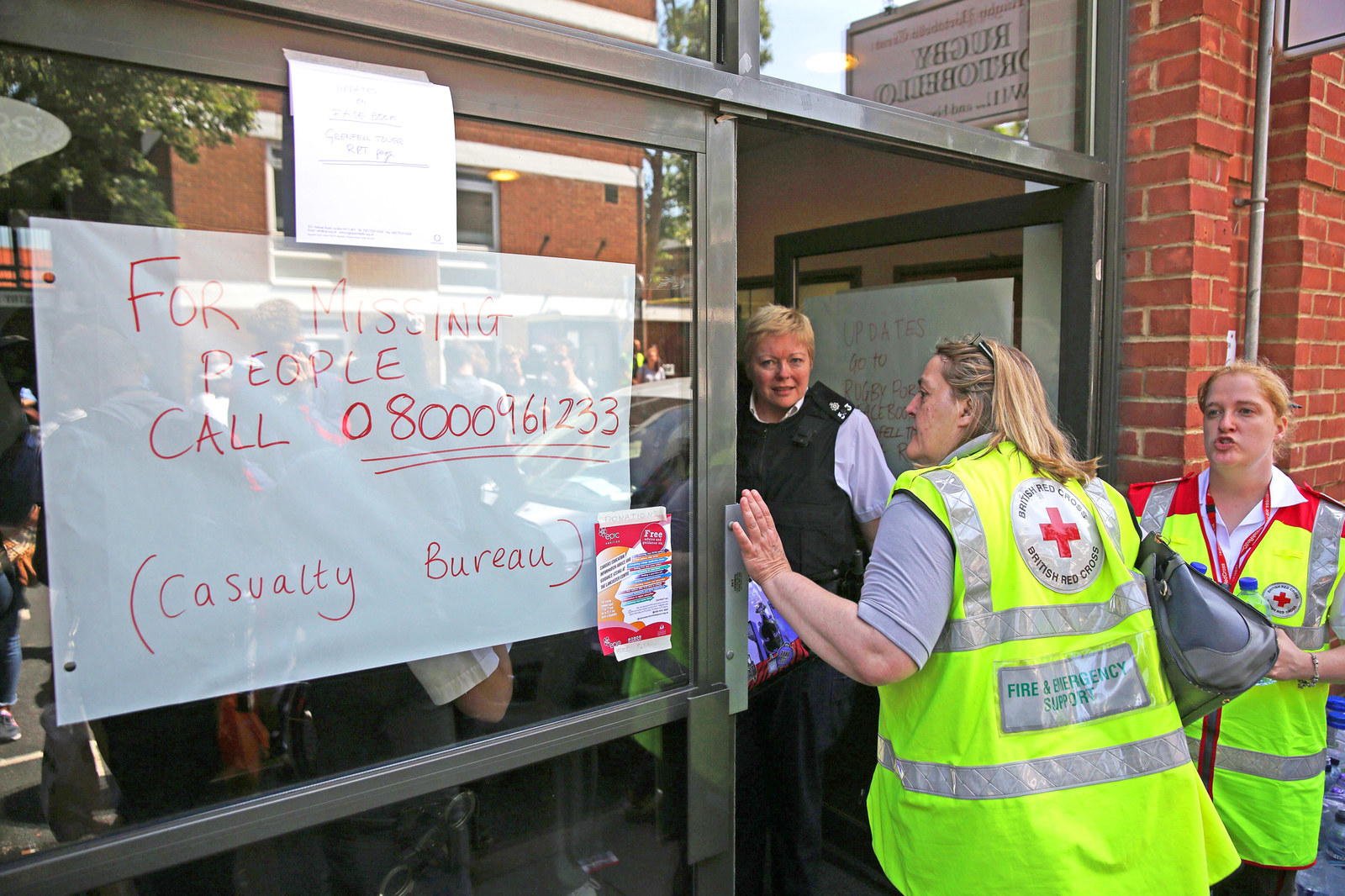 A firefighter investigates a floor in Grenfell Tower.