Zoo Animals Around The World Are Opening Their Christmas Presents Early
This is too cute to cope with.
by
,
Zoo animals all around the world are starting to open their festive gifts.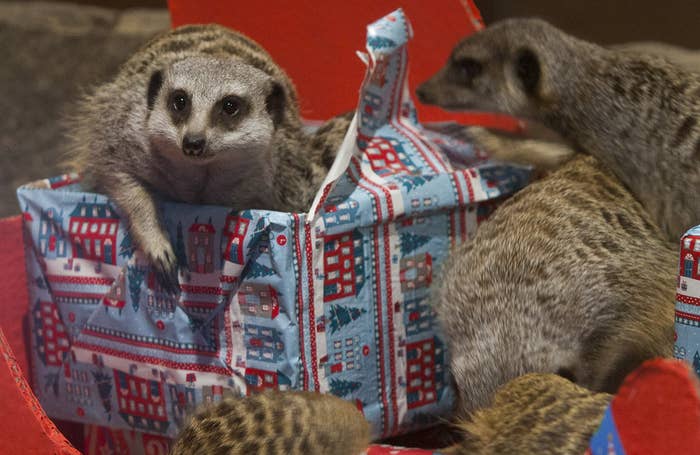 Over at Edinburgh Zoo, the family of meerkats were visited by Santa.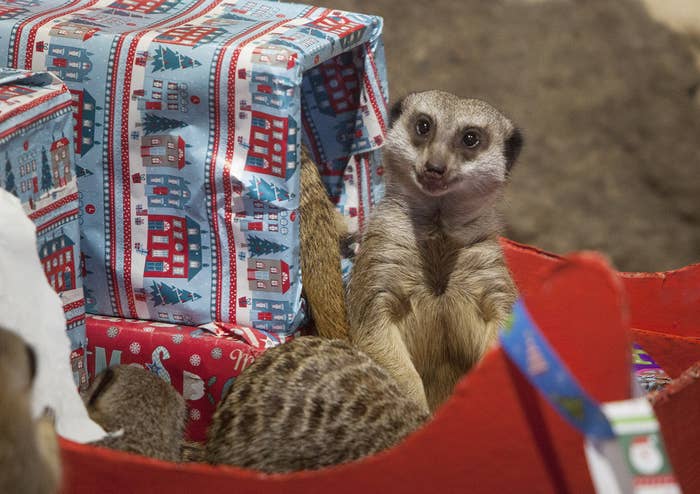 The meerkats clambered all over the sleigh, which was of course pulled by reindeer...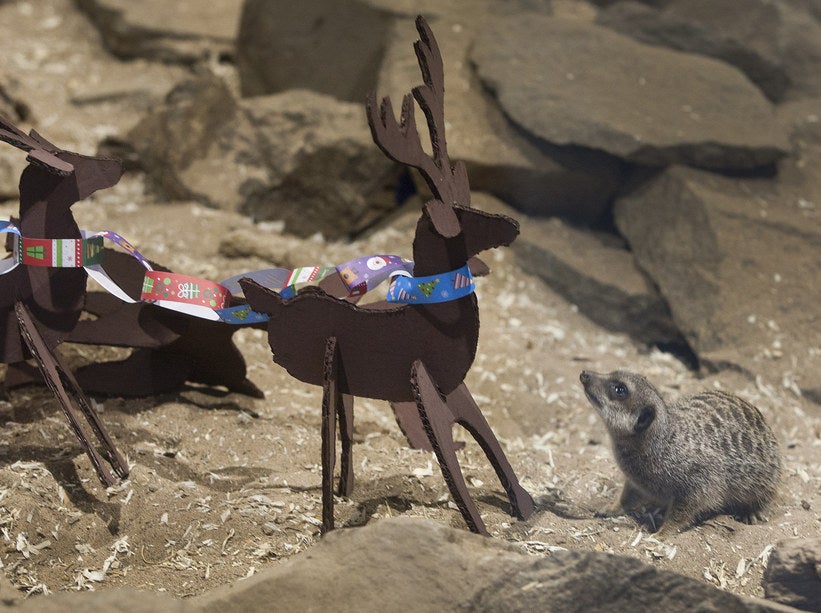 ...and inside they found a selection of fresh bugs and critters to eat.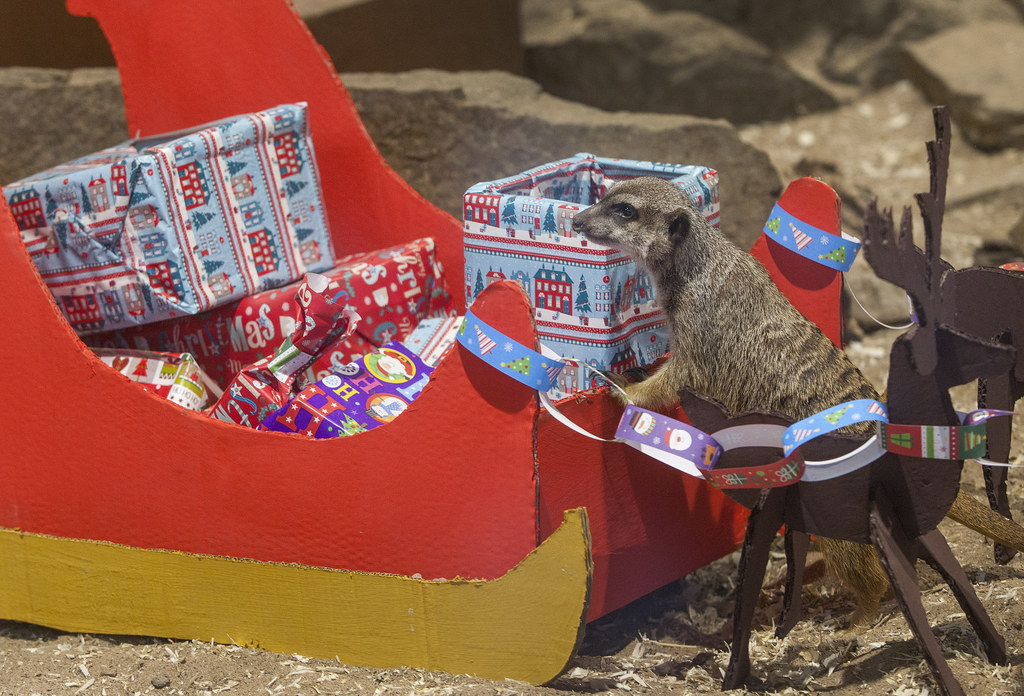 Merry Christmas, meerkats!
Meanwhile at Whipsnade Zoo the chimpanzees were given a bunch of gifts to open.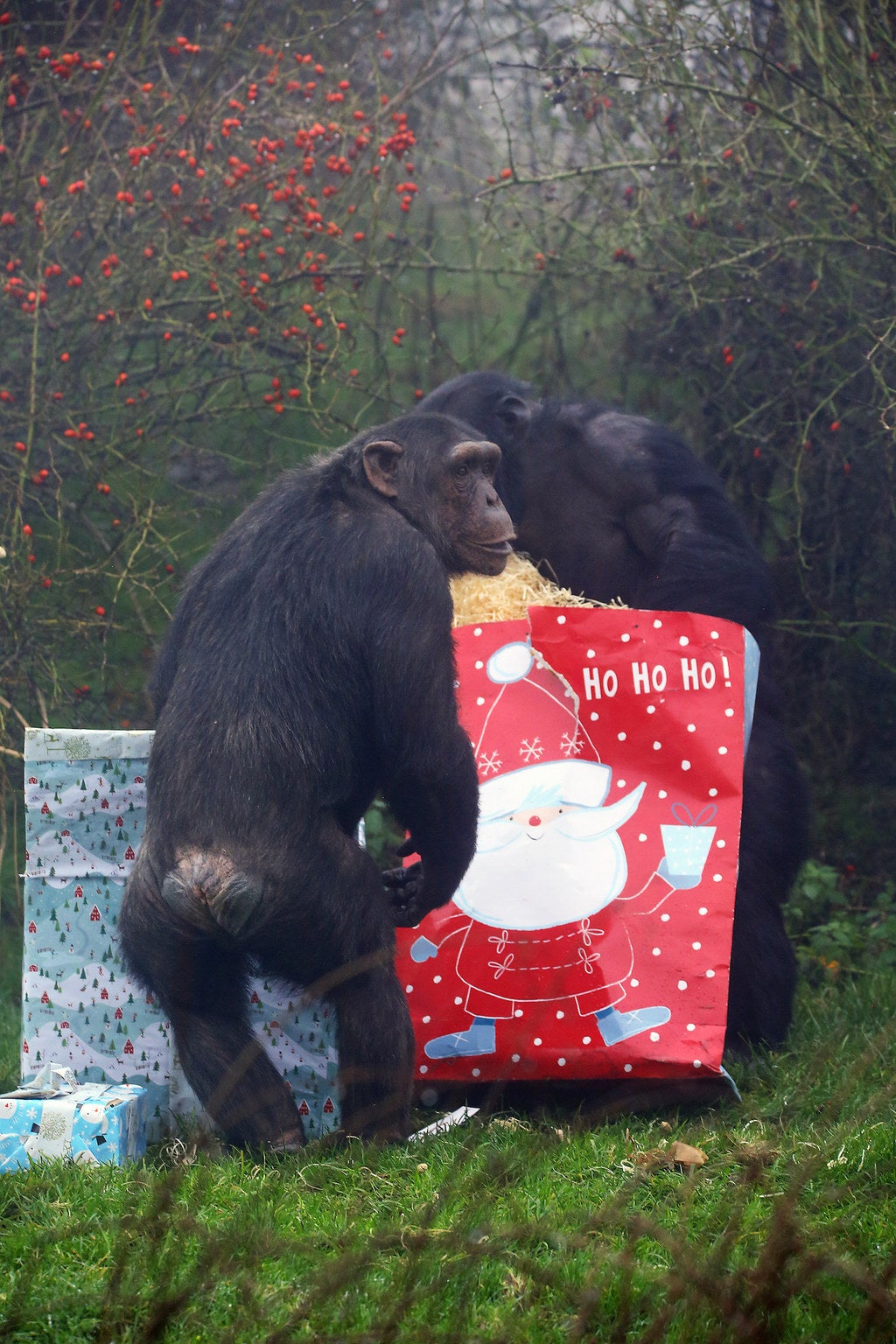 The gifts were stuffed with their favourite snacks, including fruit and nuts.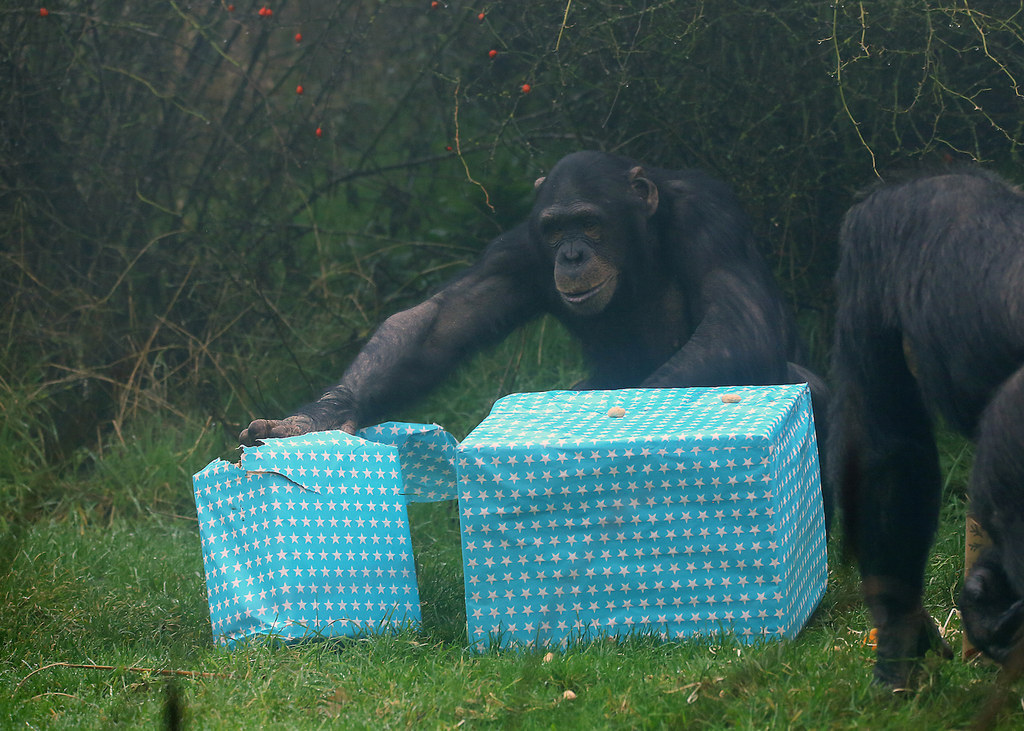 The zoo's sea lions, meanwhile, were given some festive fishy presents.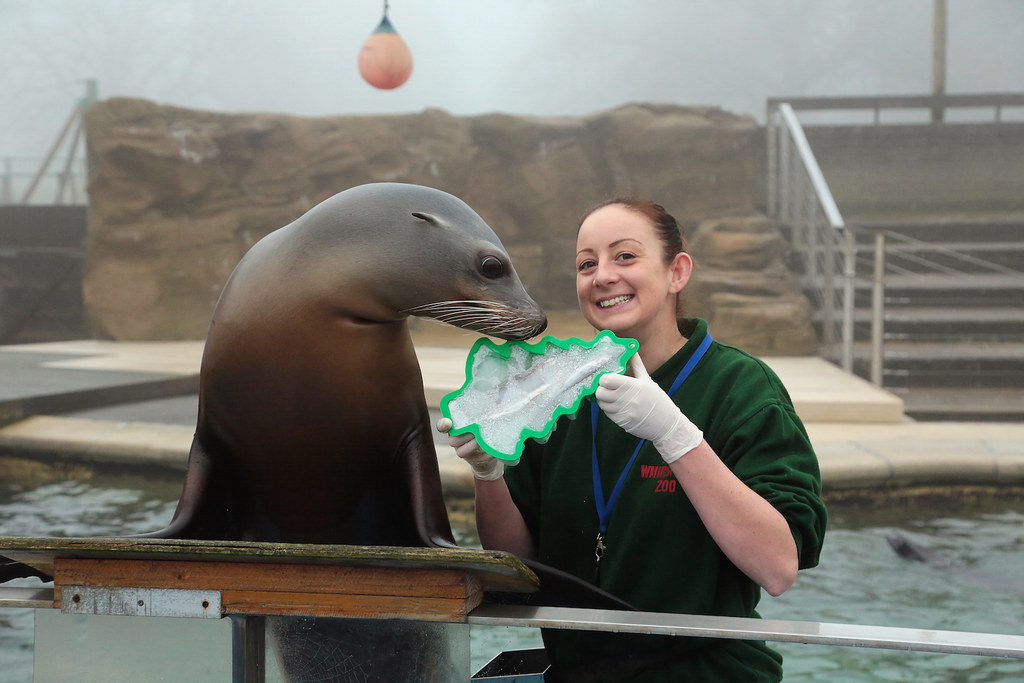 This 6-month-old lion pup called Oscar hasn't yet been weaned off milk, so his keepers hoped his Christmas ice treats would introduce him to fish for the first time.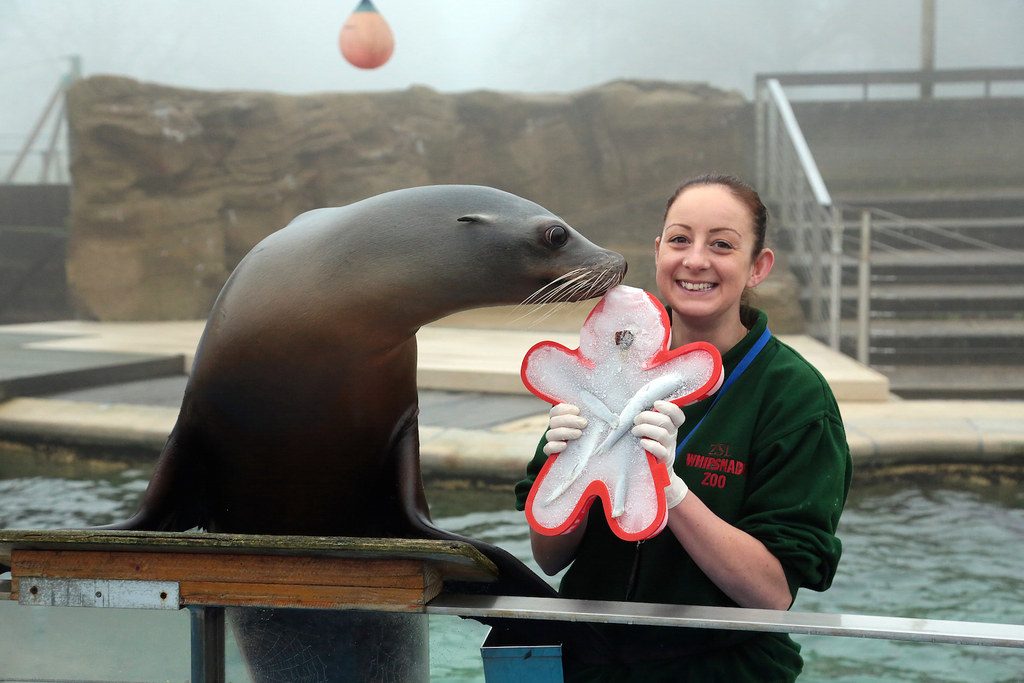 Zookeeper Stephen Perry said: "Animals like chimpanzees and sea lions are really inquisitive by nature and enjoy investigating new things."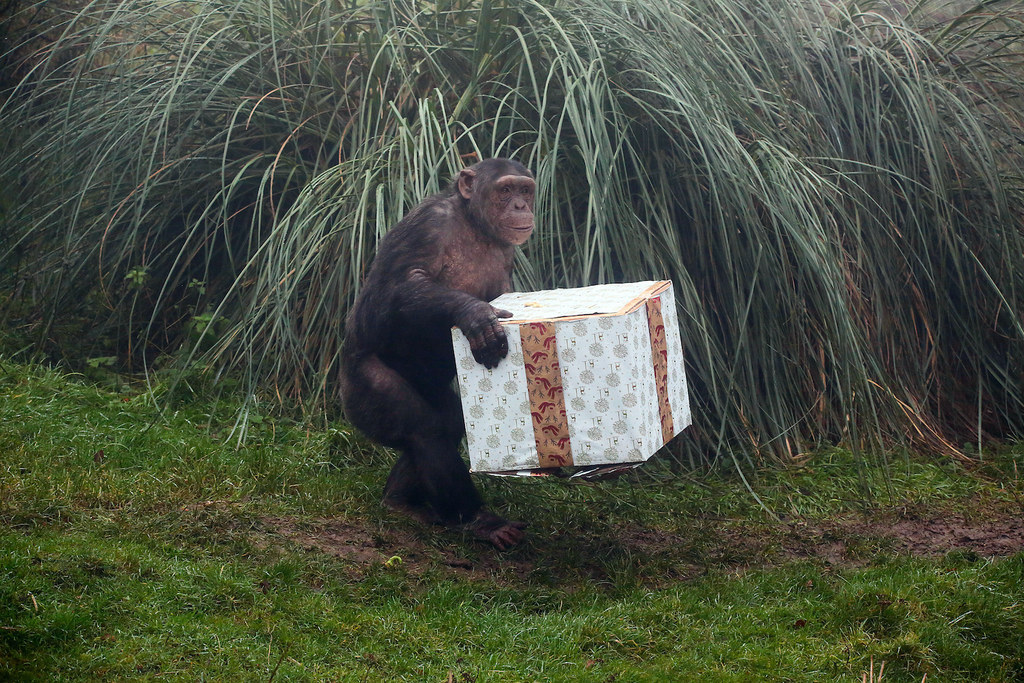 "The chimps and sea lions have definitely made it onto Santa's nice list this year, and I'm sure they'll love their Christmas treats."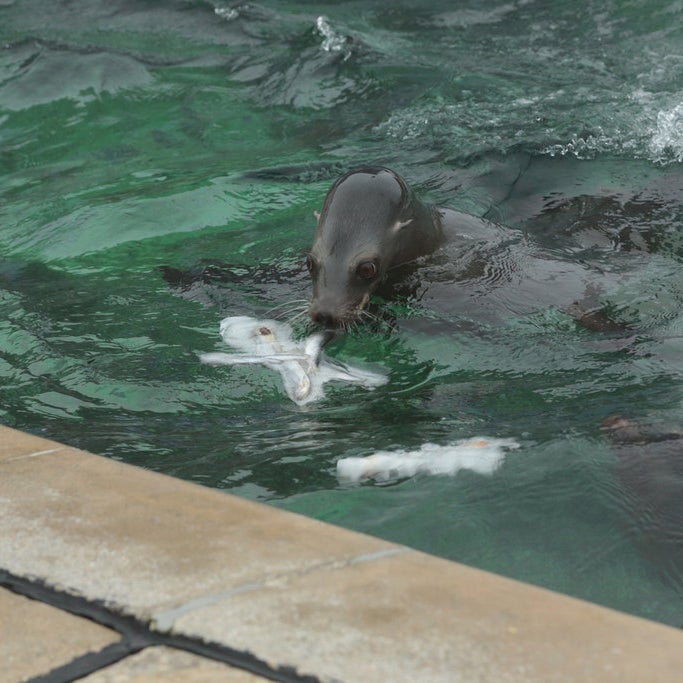 Merry Christmas, chimps and sea lions!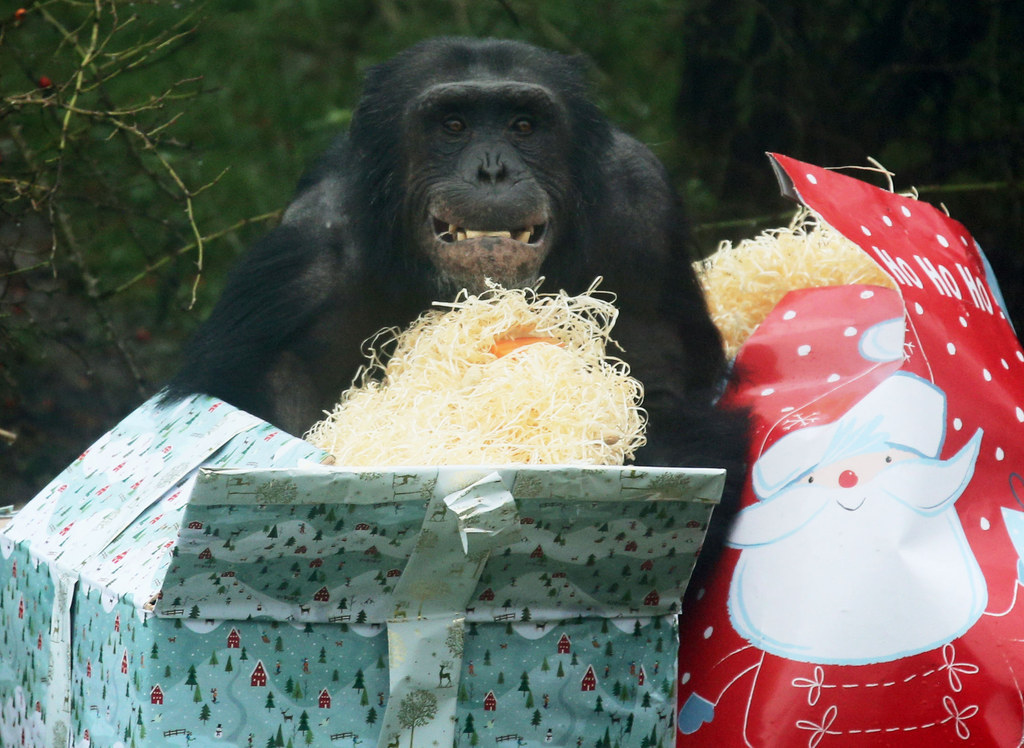 And over at the Welsh Mountain Zoo, this Sumatran tiger got an early Christmas present.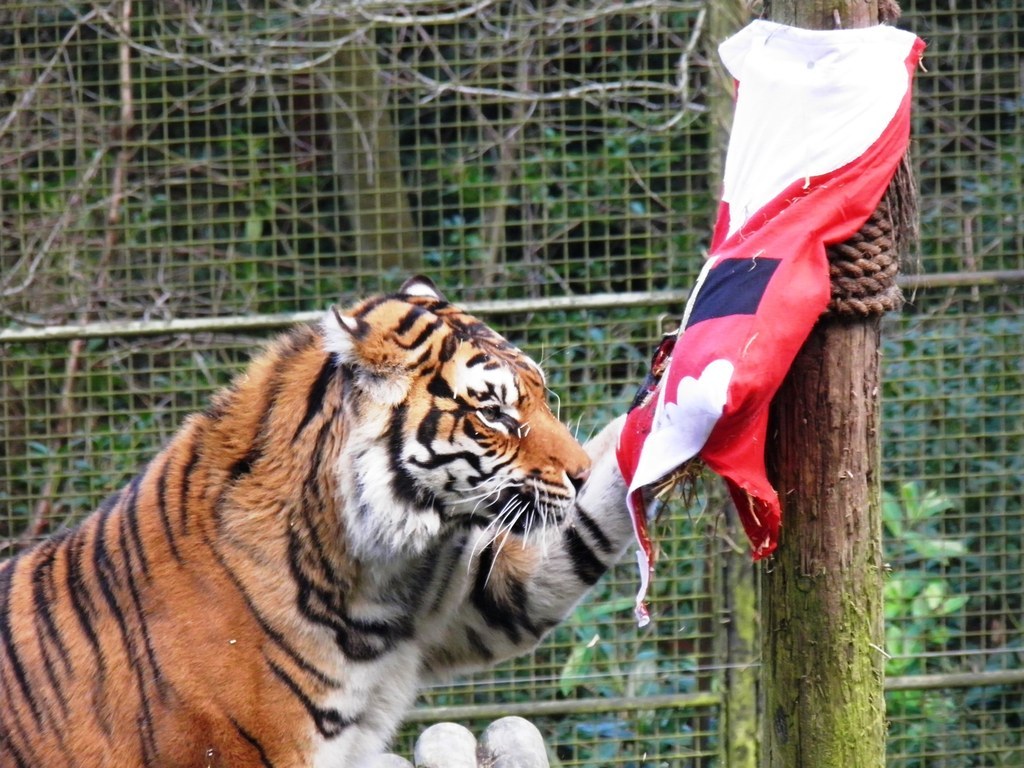 As did Molly the lemur.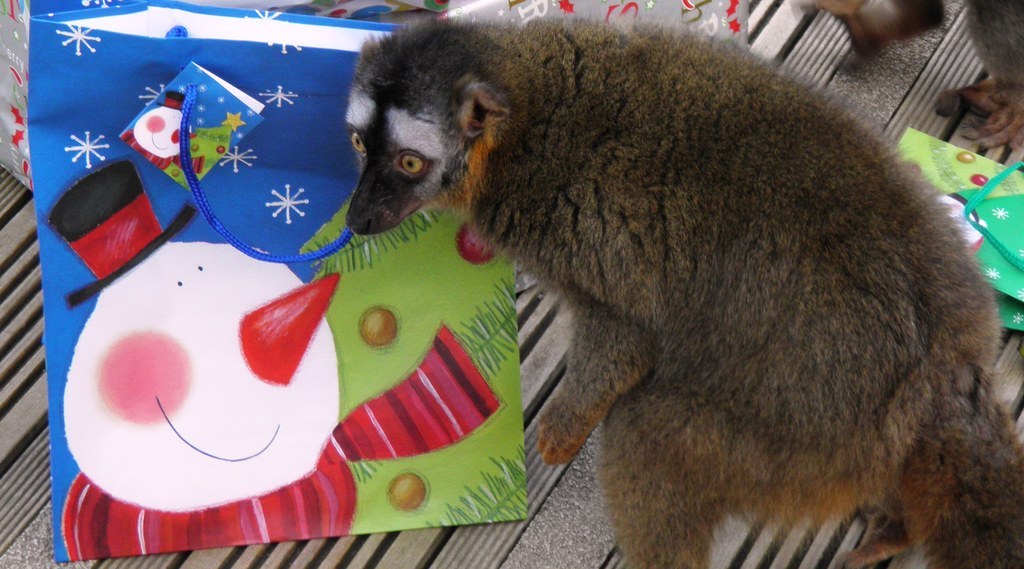 More chimps got their gifts at Taronga Zoo, in Sydney, Australia.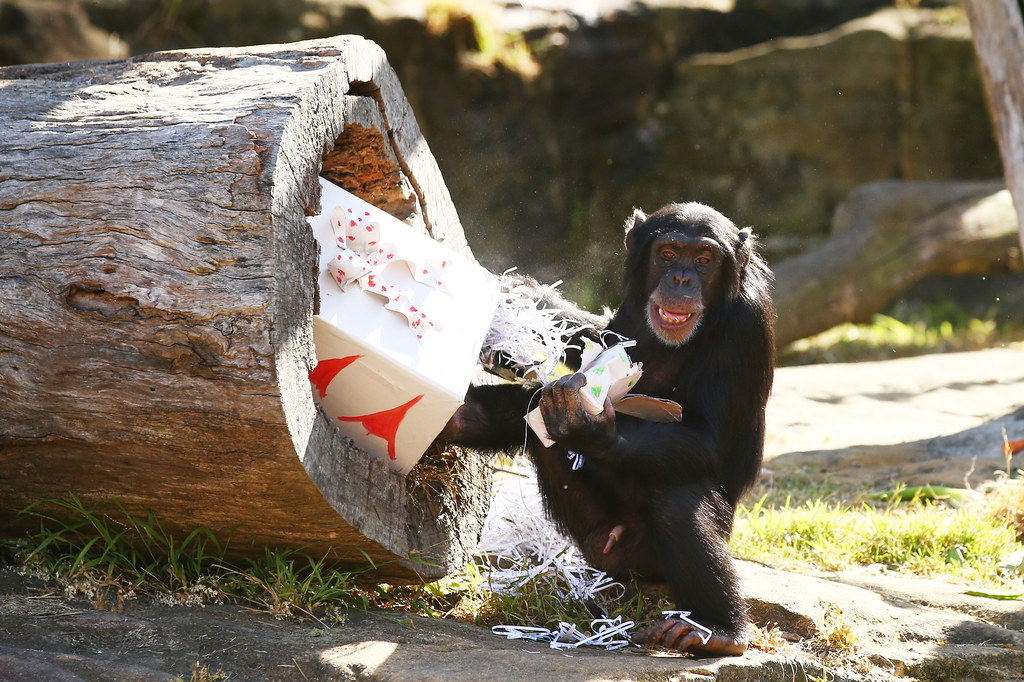 They were given special Christmas-themed enrichment treats along with puzzles designed to challenge their natural skills.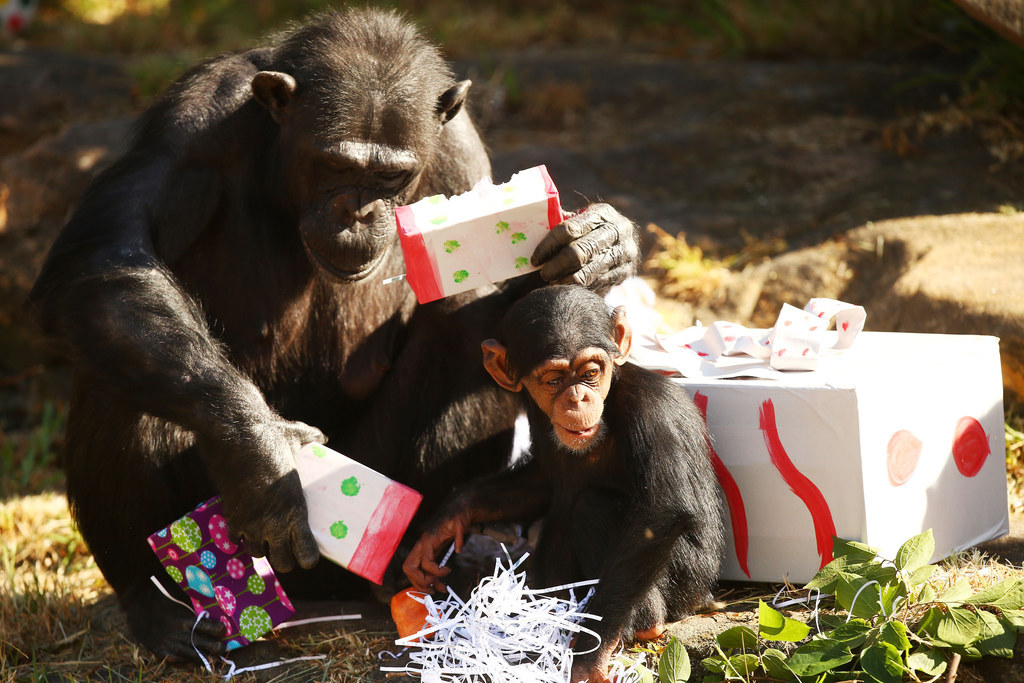 Here are two ring-tailed lemurs testing out their brainpower.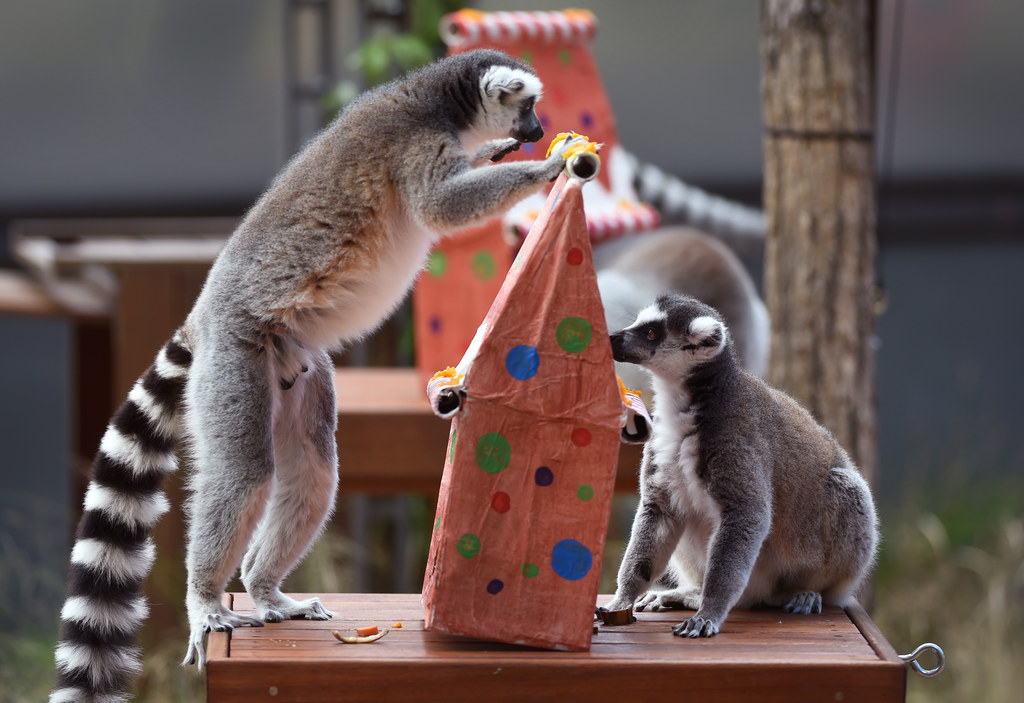 Among the gifts the animals got were mealworms and bananas...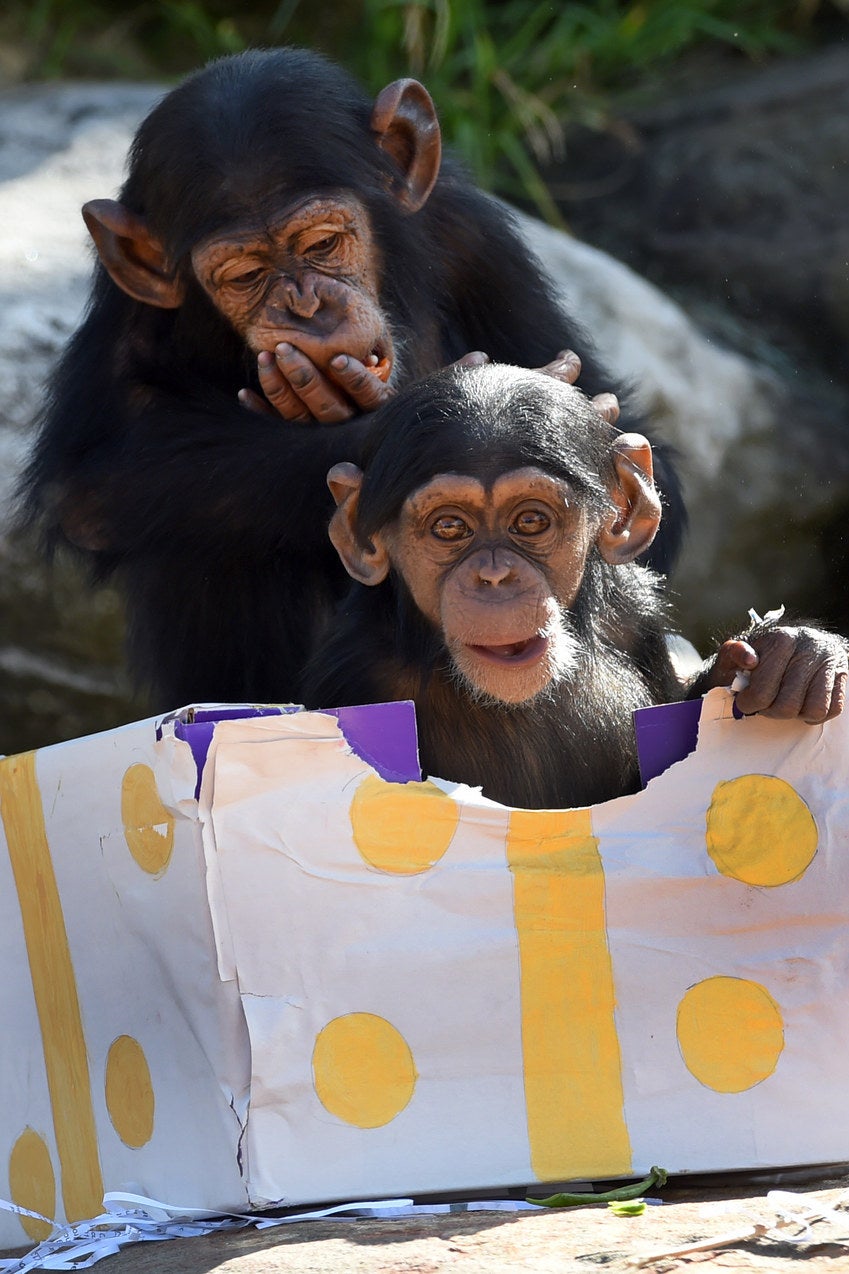 ...not to mention sweet potato, kale, and watermelons shaped like fir trees.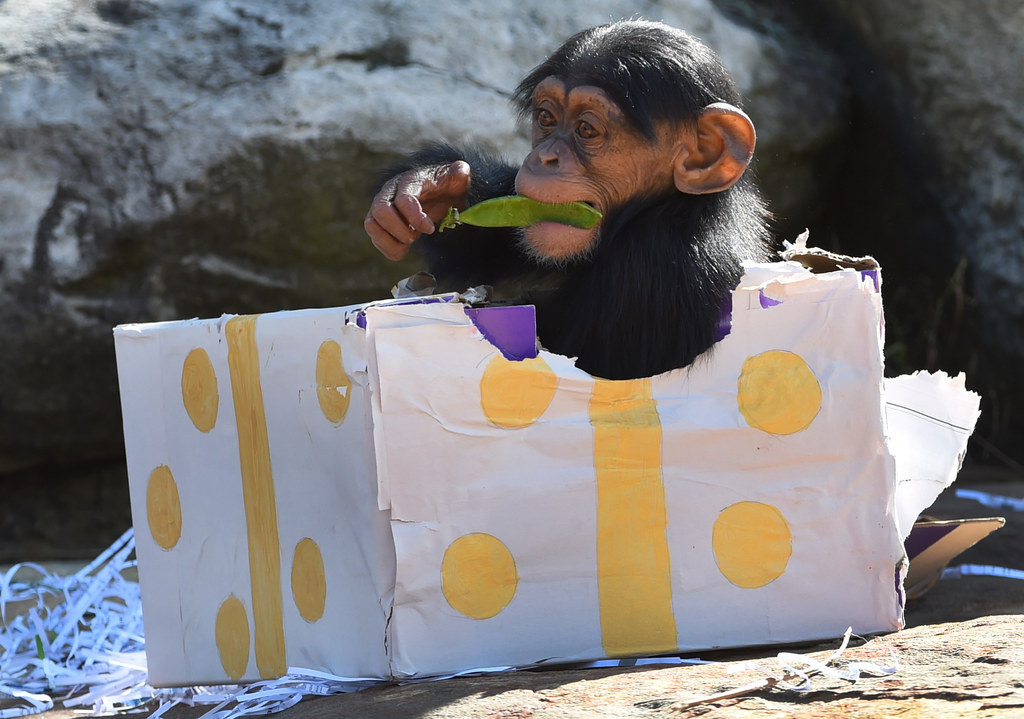 Young and old alike were delighted.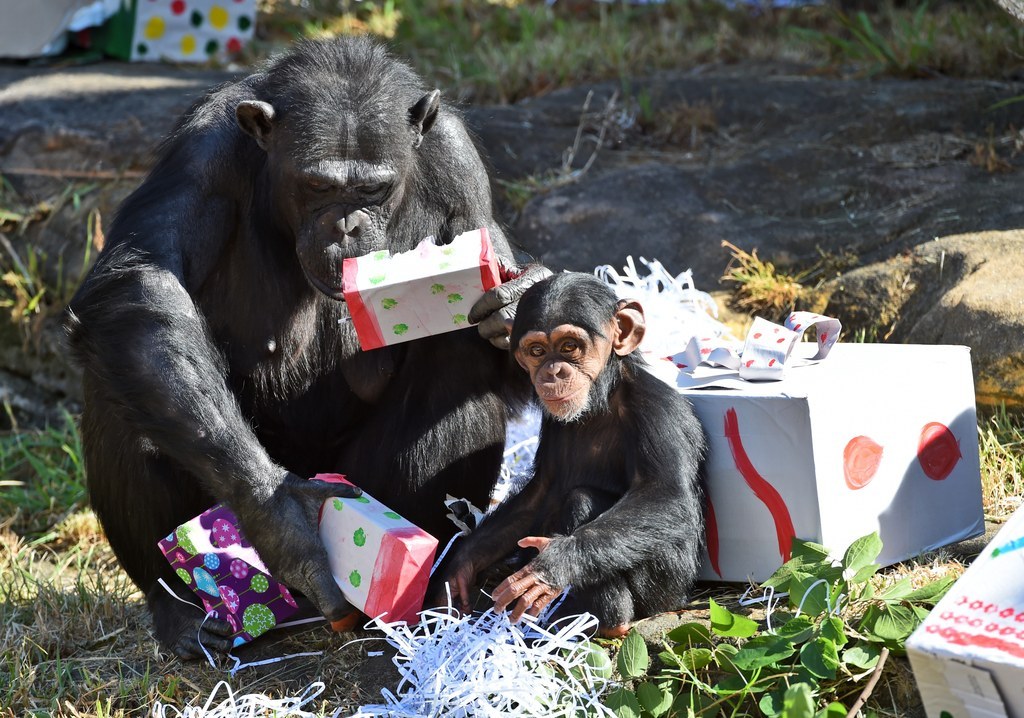 And this one got caught peeking at his present.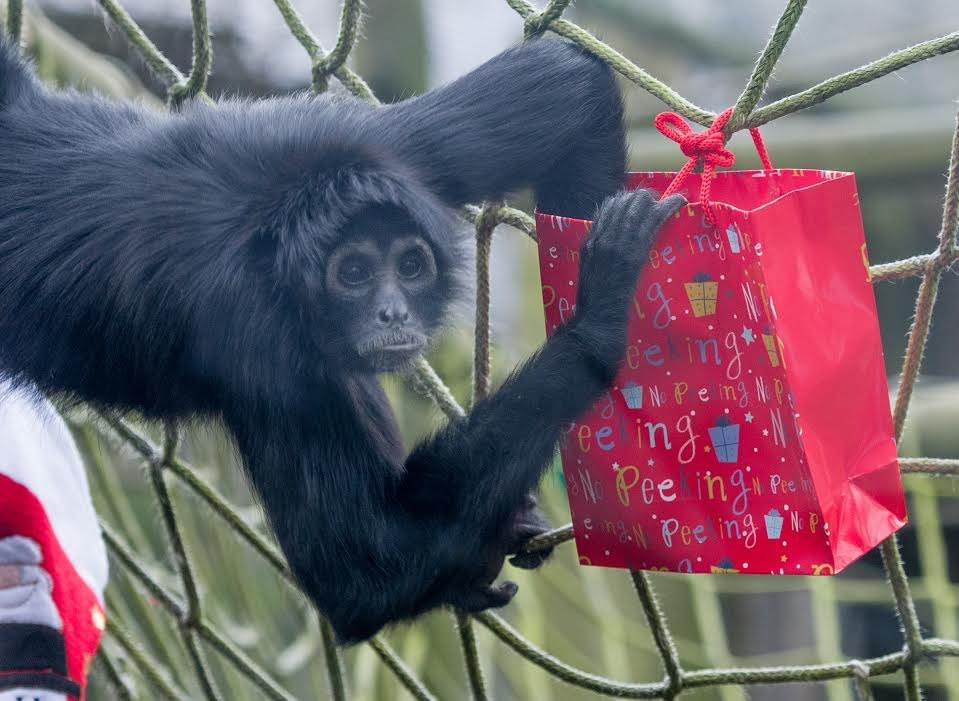 This squirrel monkey looked for a companion to pull his cracker with him.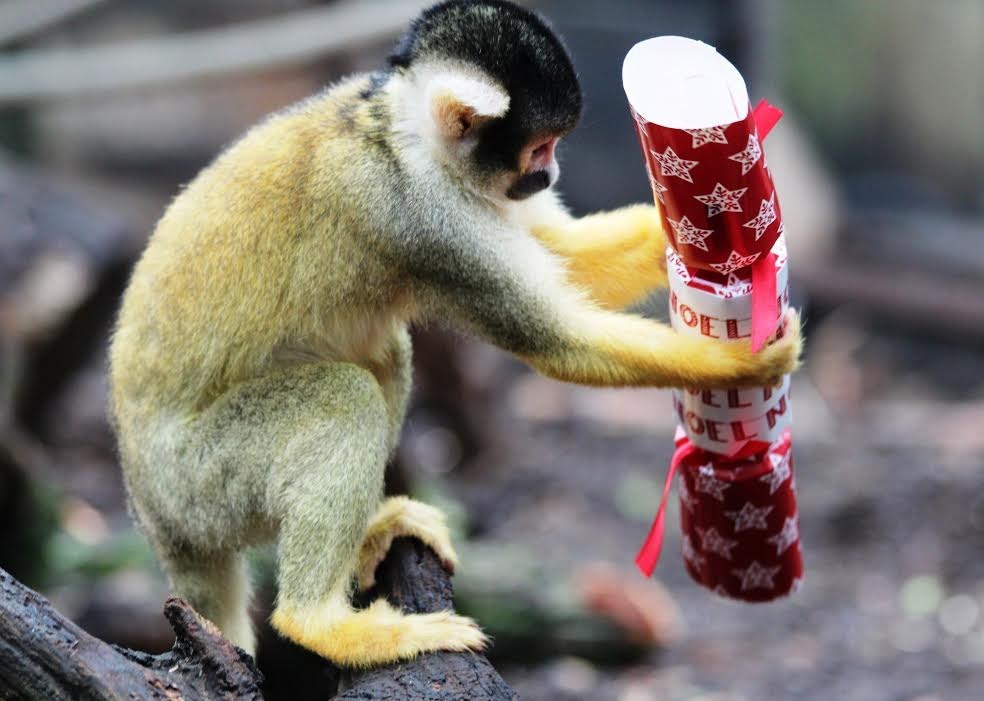 And their gifts were of course delivered by Willow...one of the centre's resident reindeer.
Merry Christmas, everyone!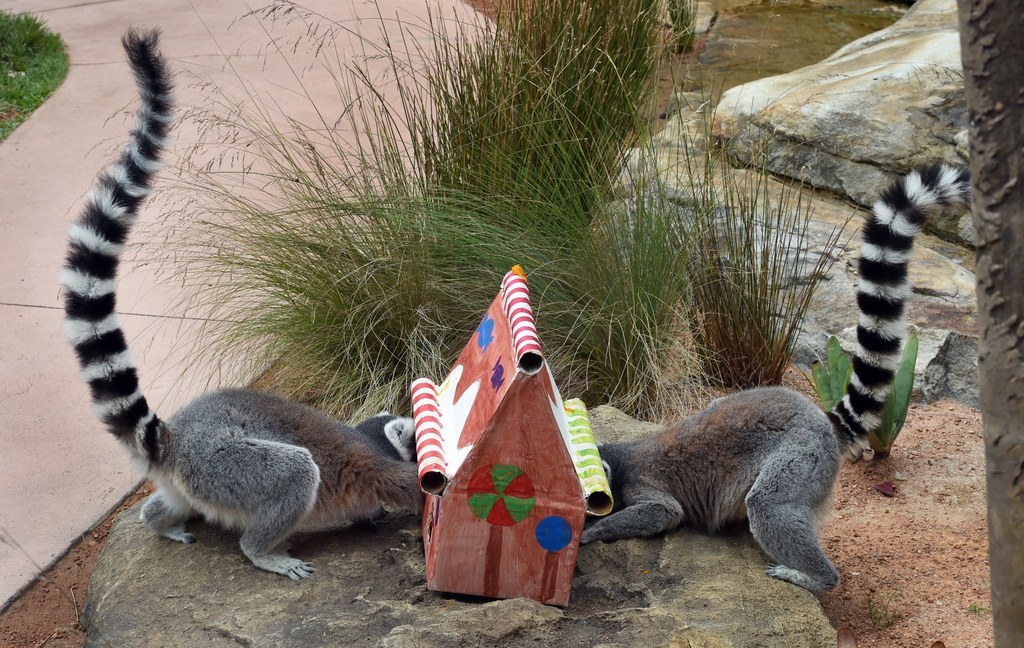 Can't get enough cute? Sign up for the BuzzFeed Animals newsletter and you'll get adorable animals posts three times a week!