Artist Alfie Bradley has unveiled a 27-foot-high sculpture made out of 100,000 knives that have been surrendered or collected by 41 police forces across the UK. The art was made at the British Ironwork Centre in Oswestry, Shropshire.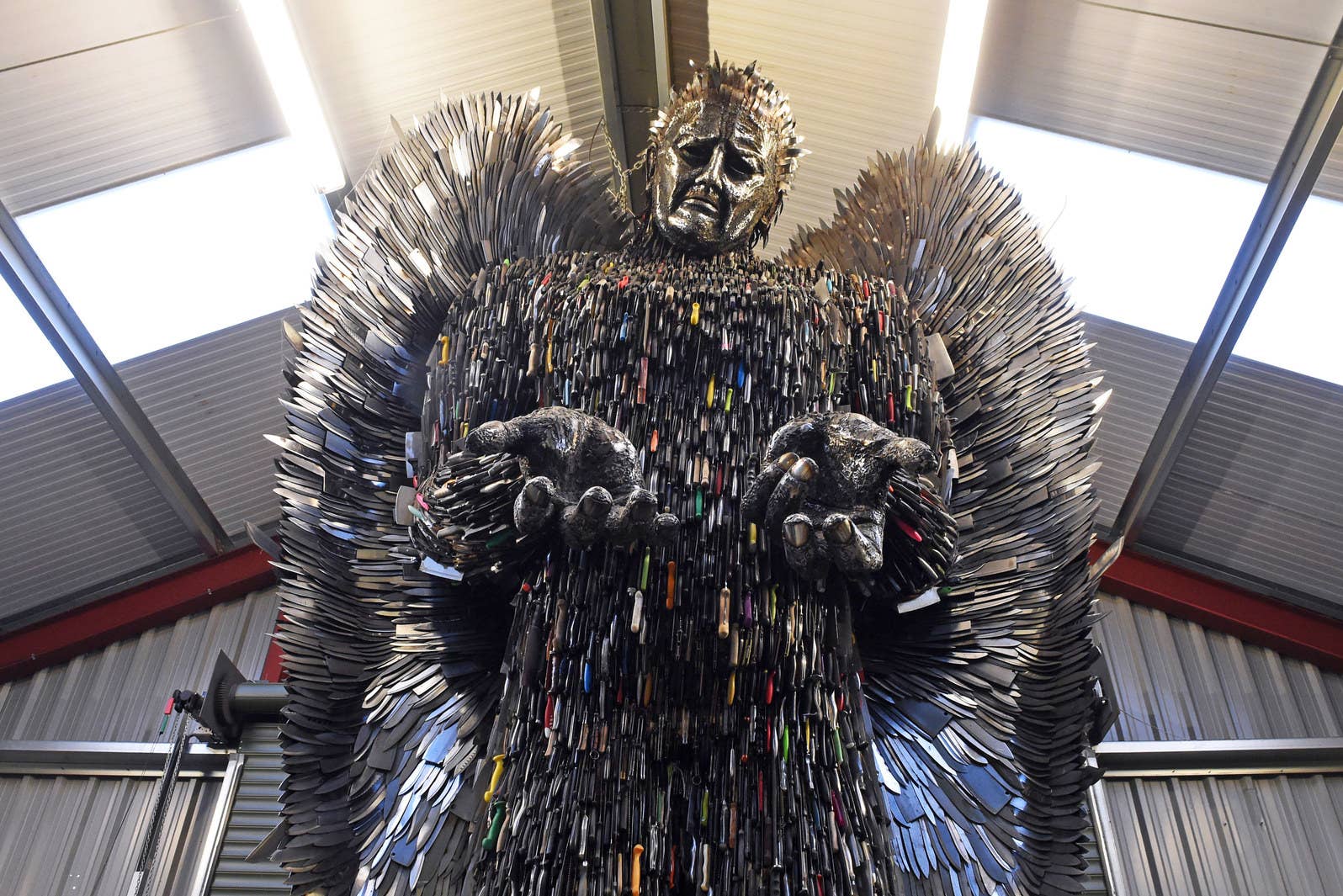 The knife collection was part of a national drive in 2015 and 2016, called Save a Life, Surrender Your Knife, to raise awareness of the tragedy of knife crime.
Before making the angel, Bradley had previously made a 13-foot-tall gorilla out of 40,000 teaspoons. It was when his friend was stabbed that the artist decided to create something even bigger to help spread the message of anti–knife violence.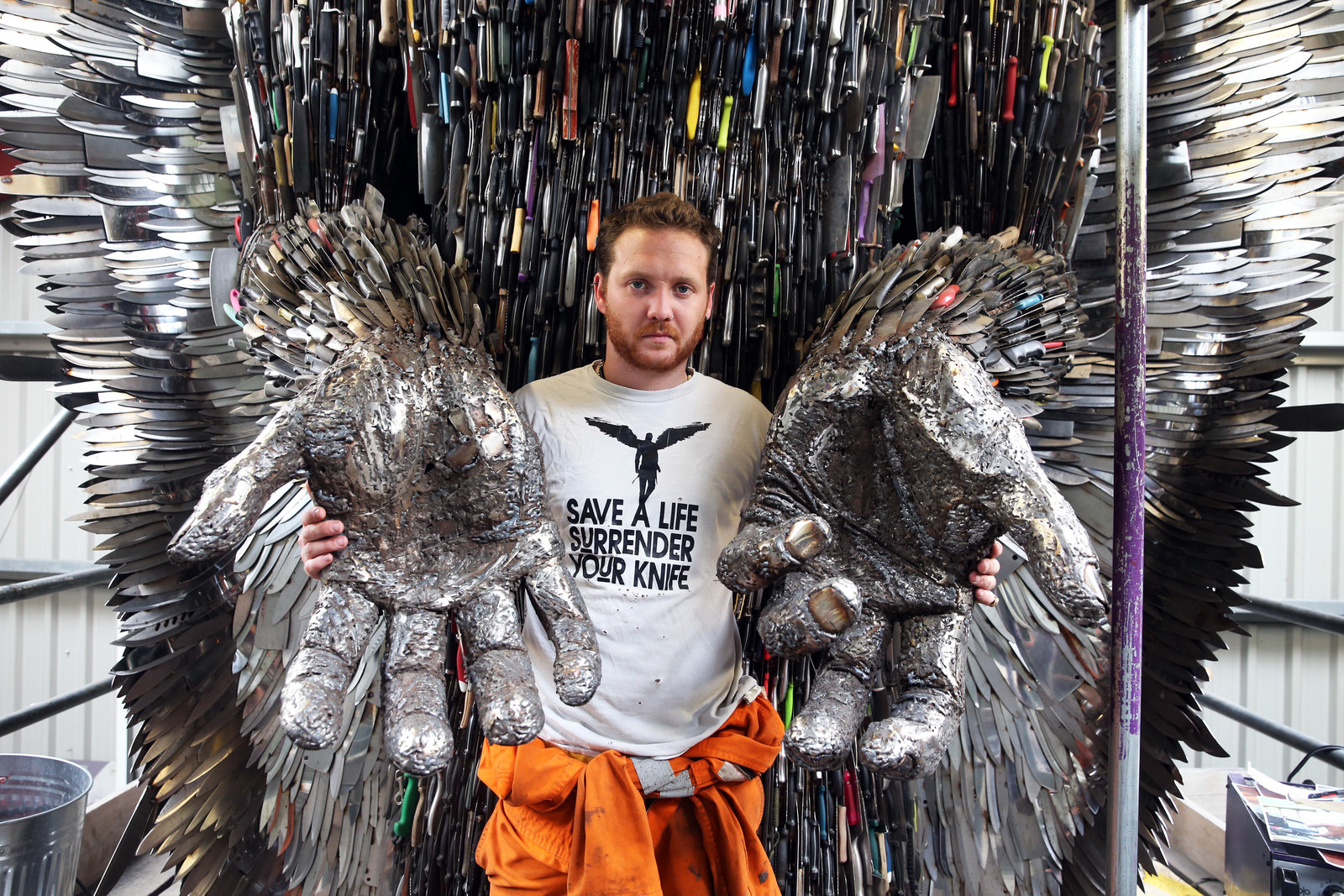 Bradley told BuzzFeed News: "I thought the angel would be a good idea because many lives have been taken by knives, and it would captivate and touch more people."
"Angel of Knives" took Bradley 18 months to build and weighs between 7 and 10 tonnes. The face is a blend of Bradley's father, grandfather, and great-grandfather. He hopes it will appear on the fourth plinth in Trafalgar Square, go on a UK tour, and then find a permanent home in the centre of Manchester.
"Anyone who has seen this piece has been touched by it and are 100% behind it," Bradley said. "It means an awful lot to families affected [by knife crime]."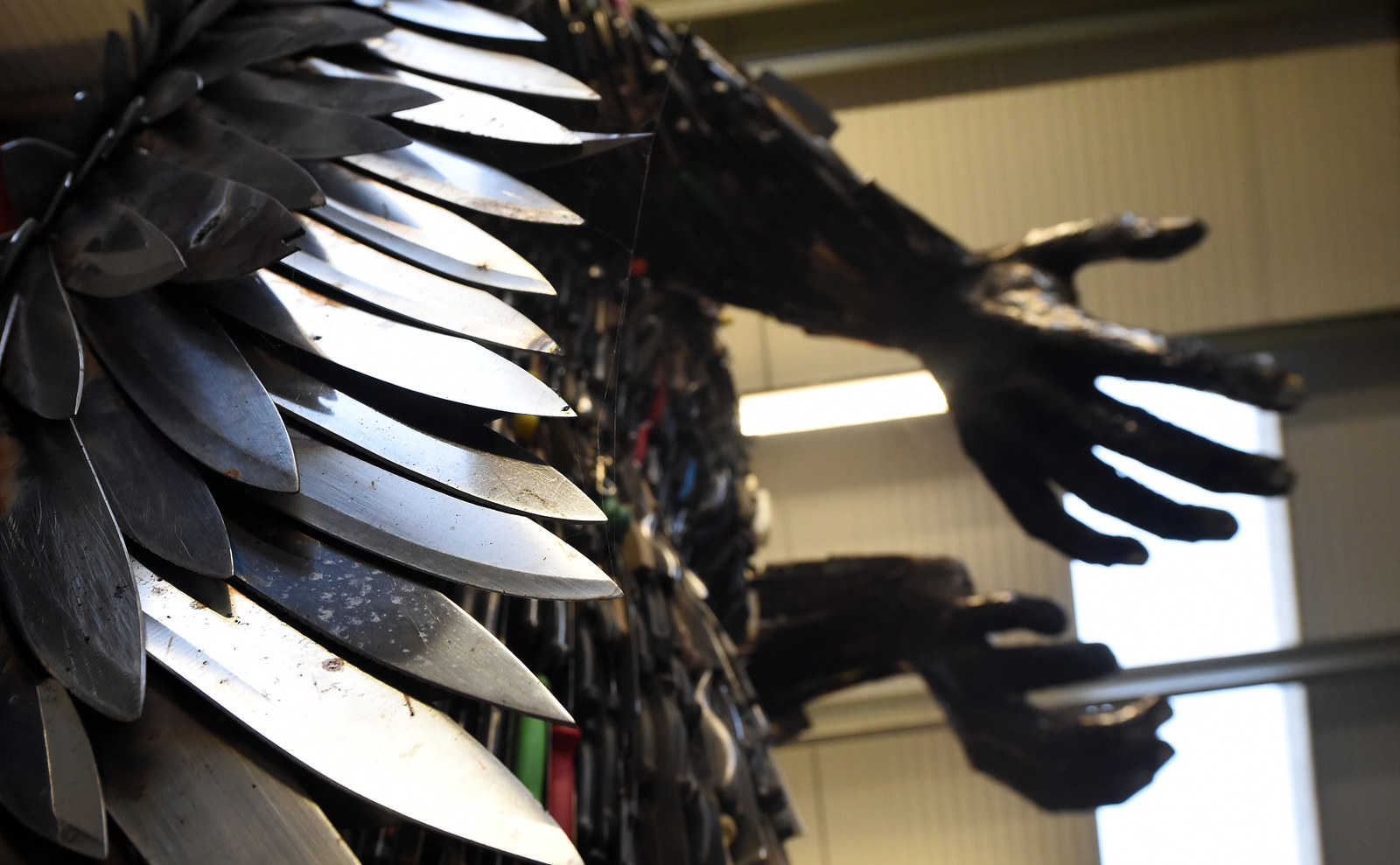 Chief Inspector Bruce Mathews of Sussex police said: "Knives are deadly weapons. Carrying one is illegal and you will be arrested and prosecuted should we catch you with one."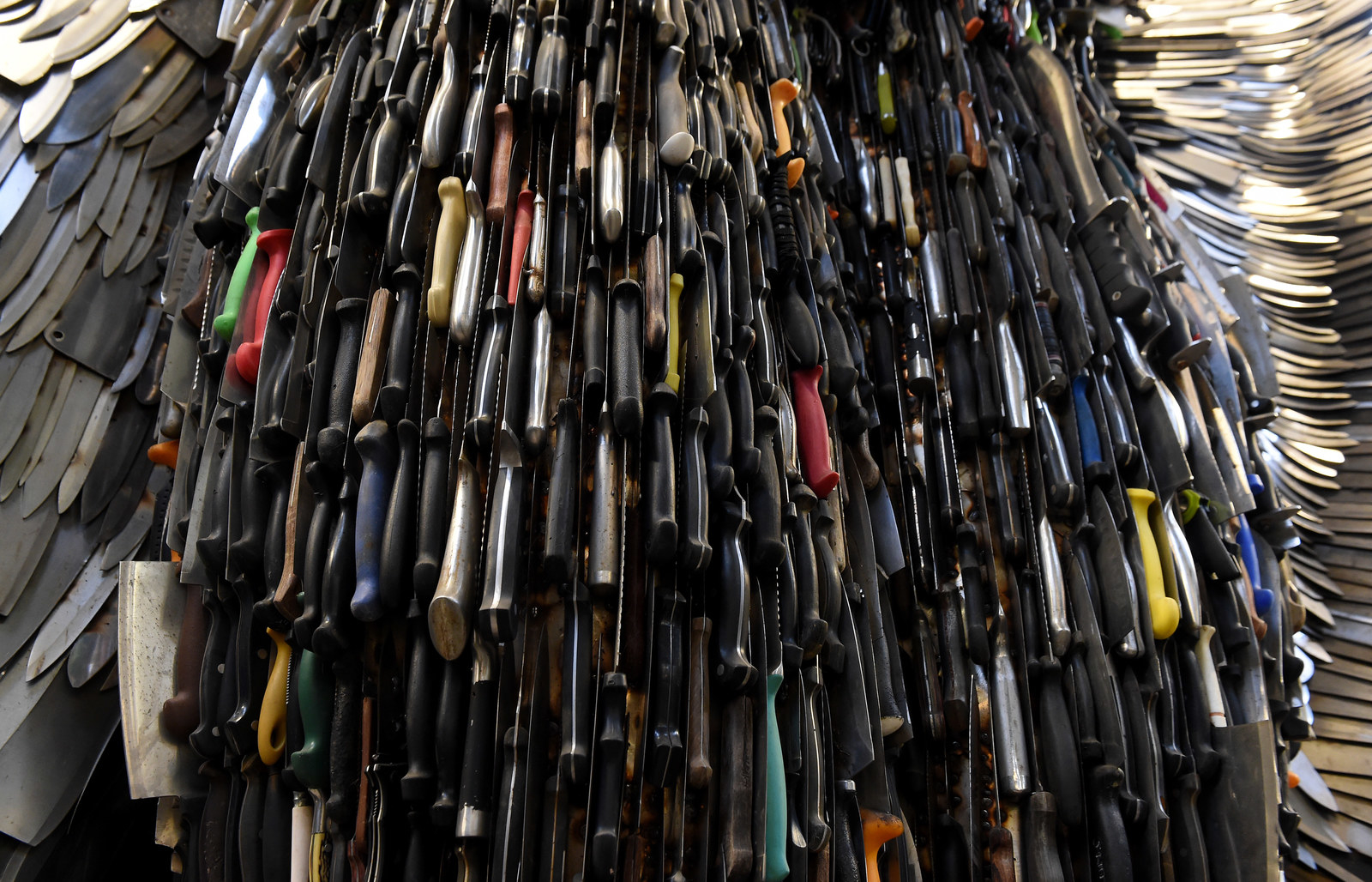 Sussex Police and Crime Commissioner Katy Bourne added: "The sculpture will be a very poignant reminder to us all of the victims of knife crime and it's vital that we continue to raise awareness of the extremely serious consequences of carrying a knife."