1.
When Adam told Otis and Maeve why he was having difficulty reaching an orgasm during sex.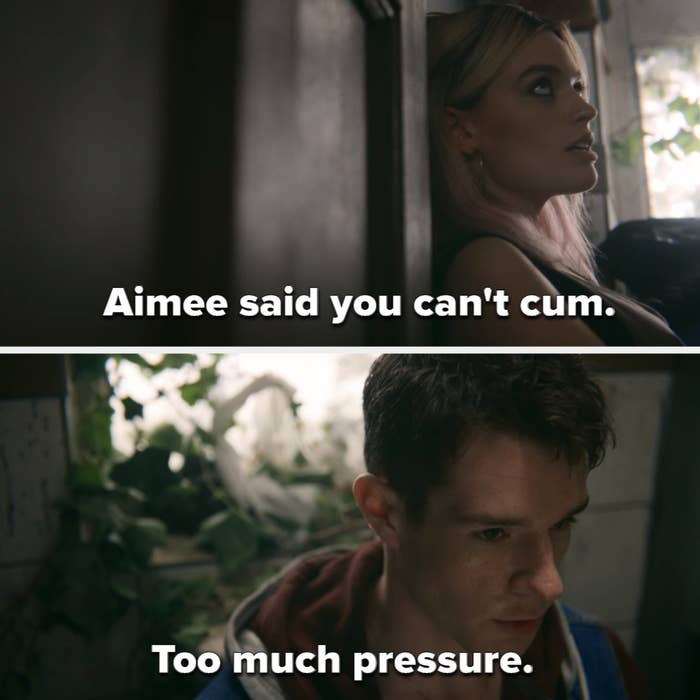 2.
When Otis demonstrated proper blowjob technique with a banana.
3.
When Maeve faced the logistical nightmares of an abortion without a support system.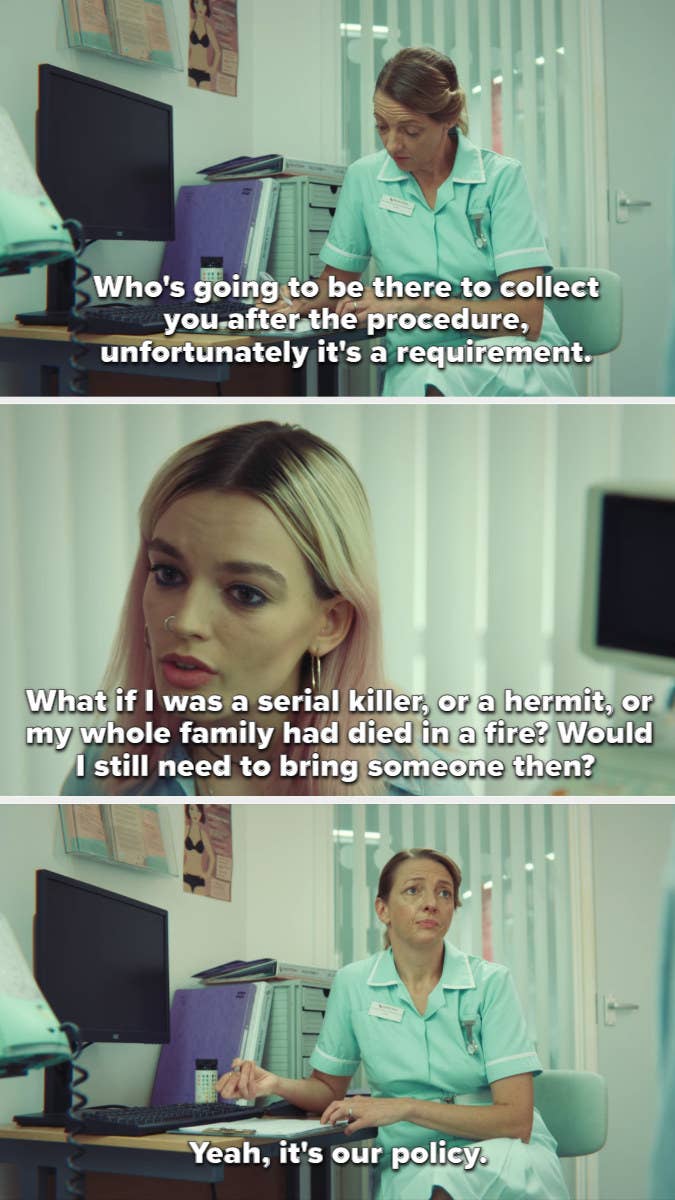 4.
When the women at the abortion clinic are there for each other.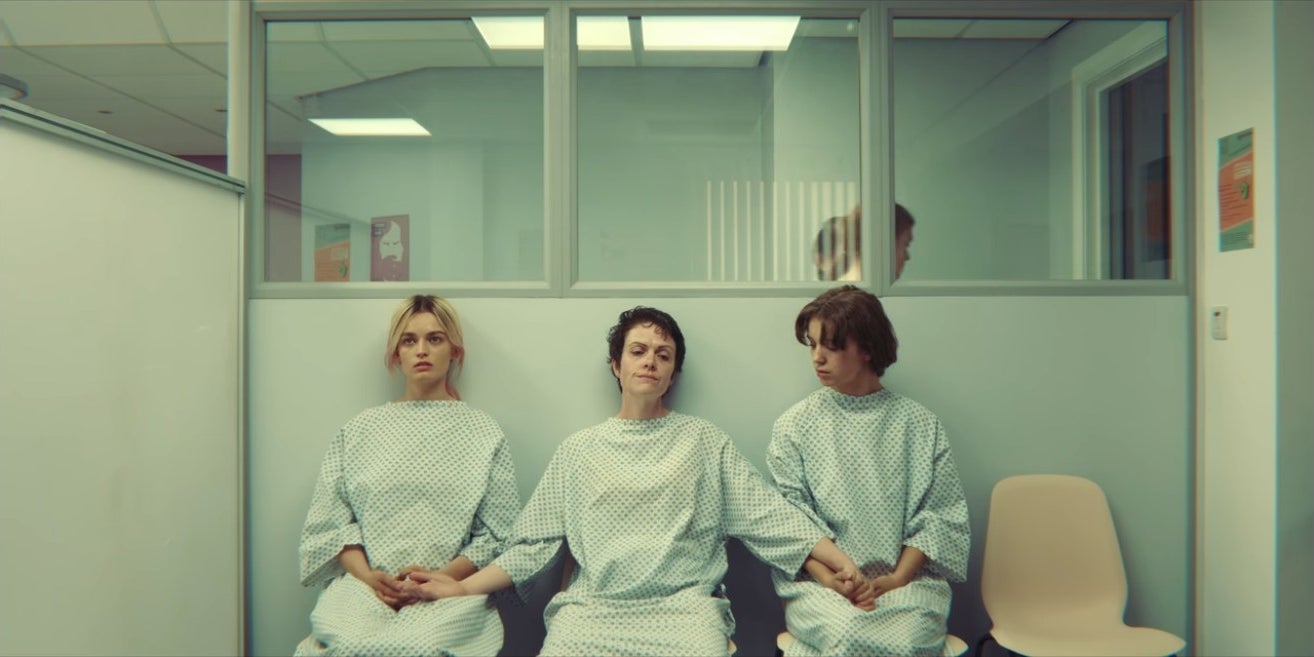 5.
When Tanya told Otis that just because you're friends with someone doesn't mean you are romantically/sexually compatible.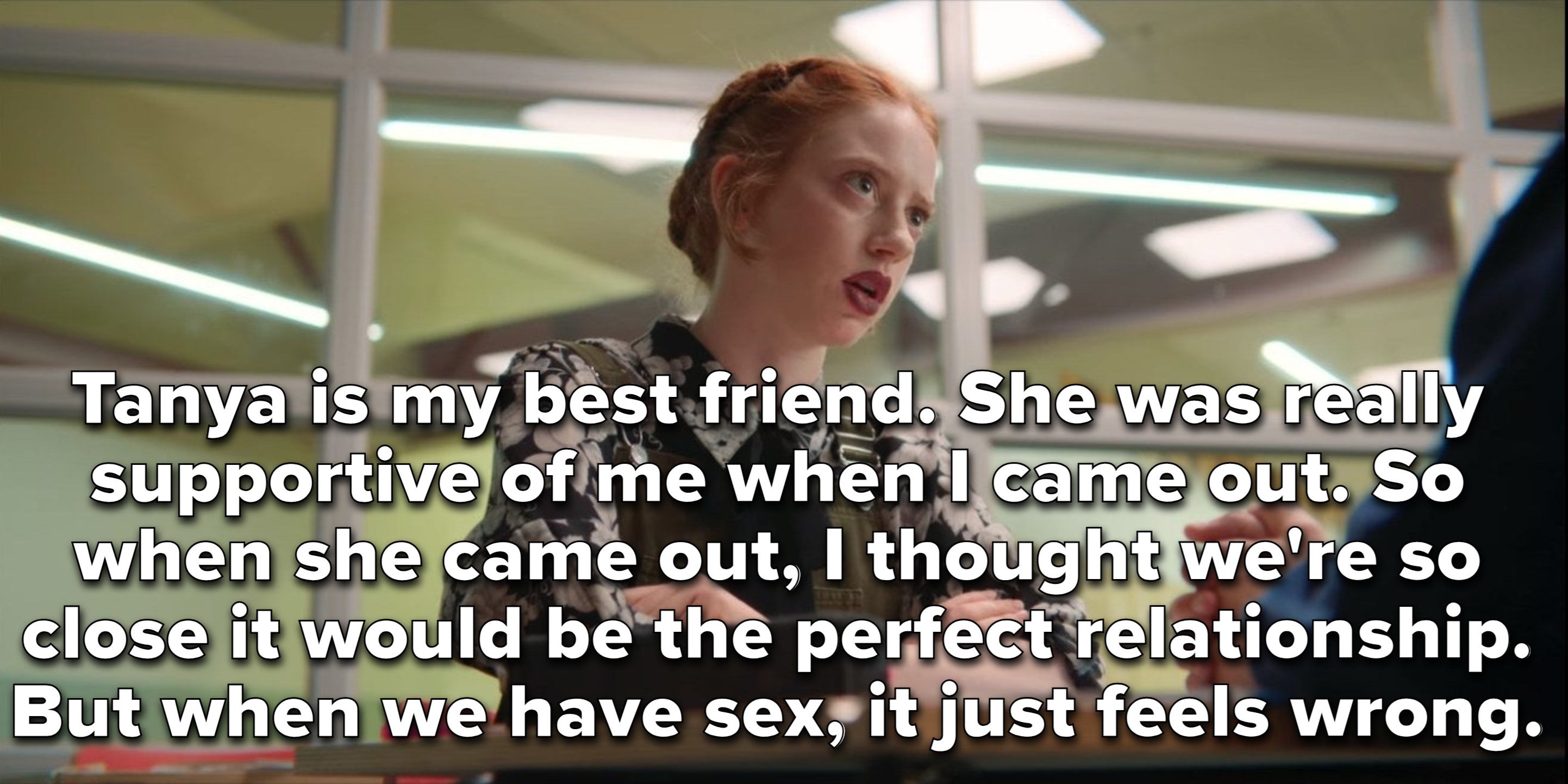 6.
When Eric was assaulted, because homophobia and transphobia are very much still a thing.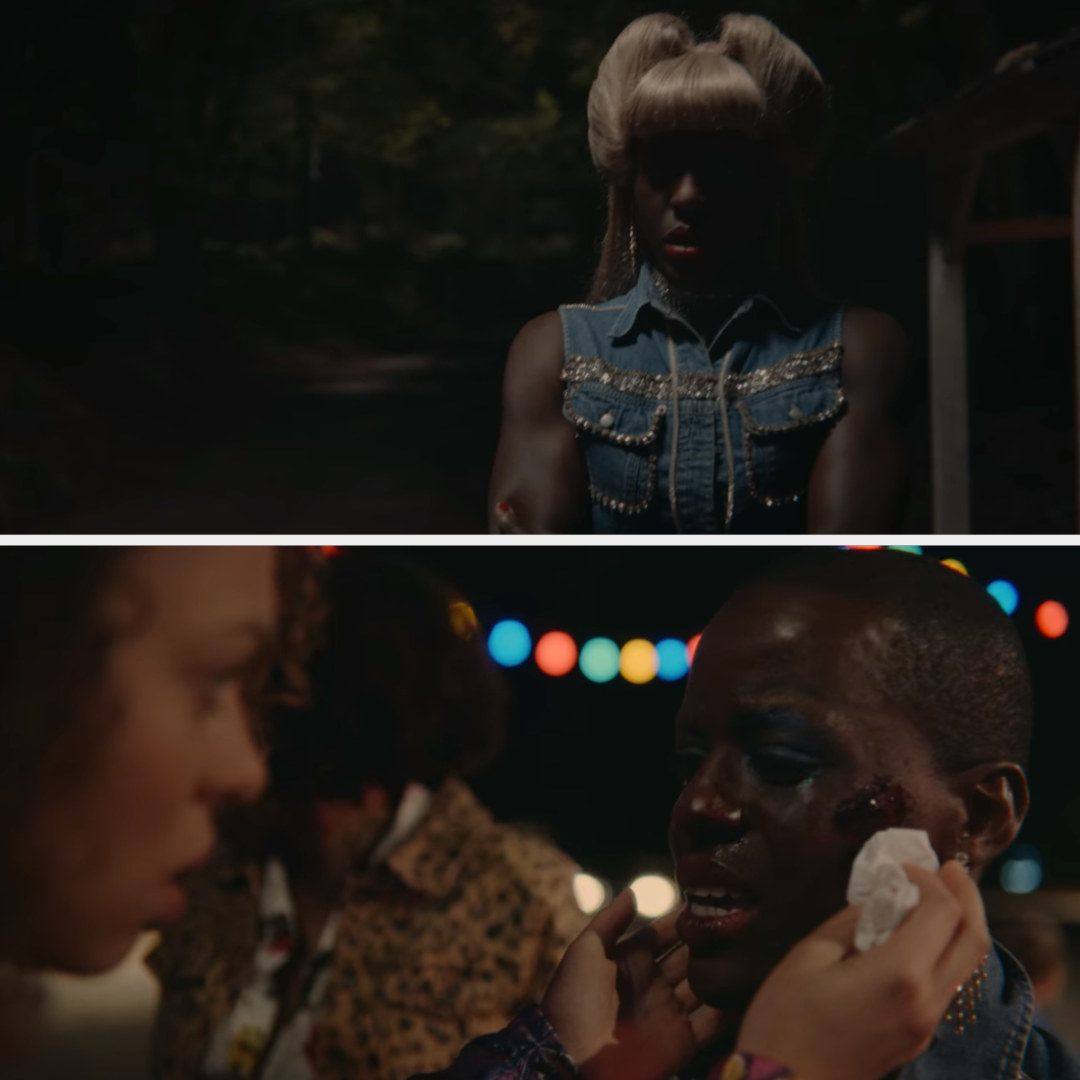 7.
When Aimee discovered she needed to learn what felt good to her before she could tell that to her boyfriend.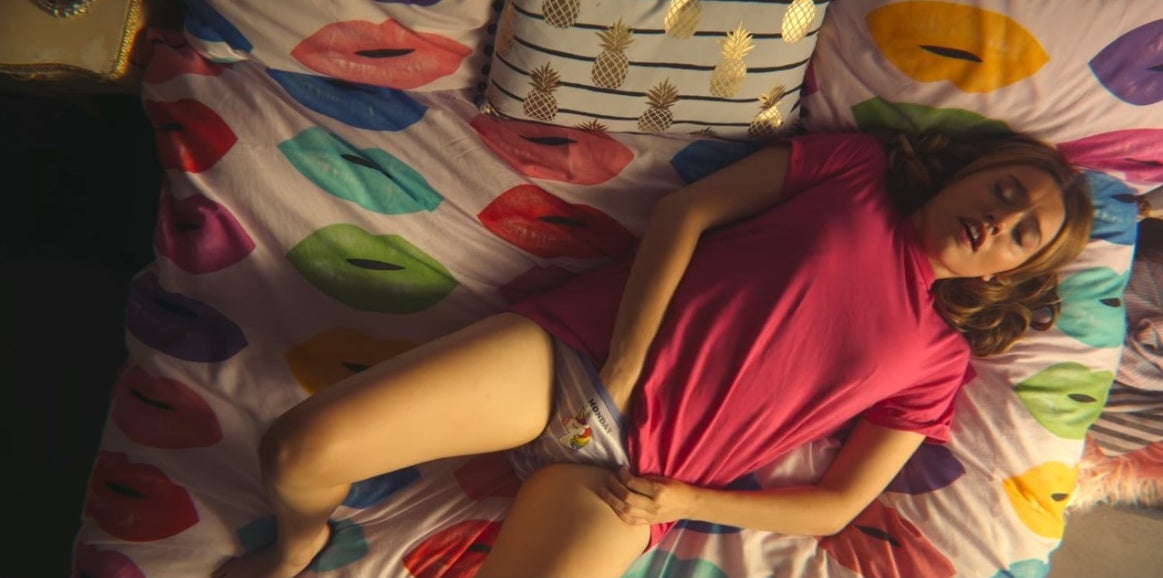 8.
When Otis told Liam that when someone says "no," you should take that as their answer.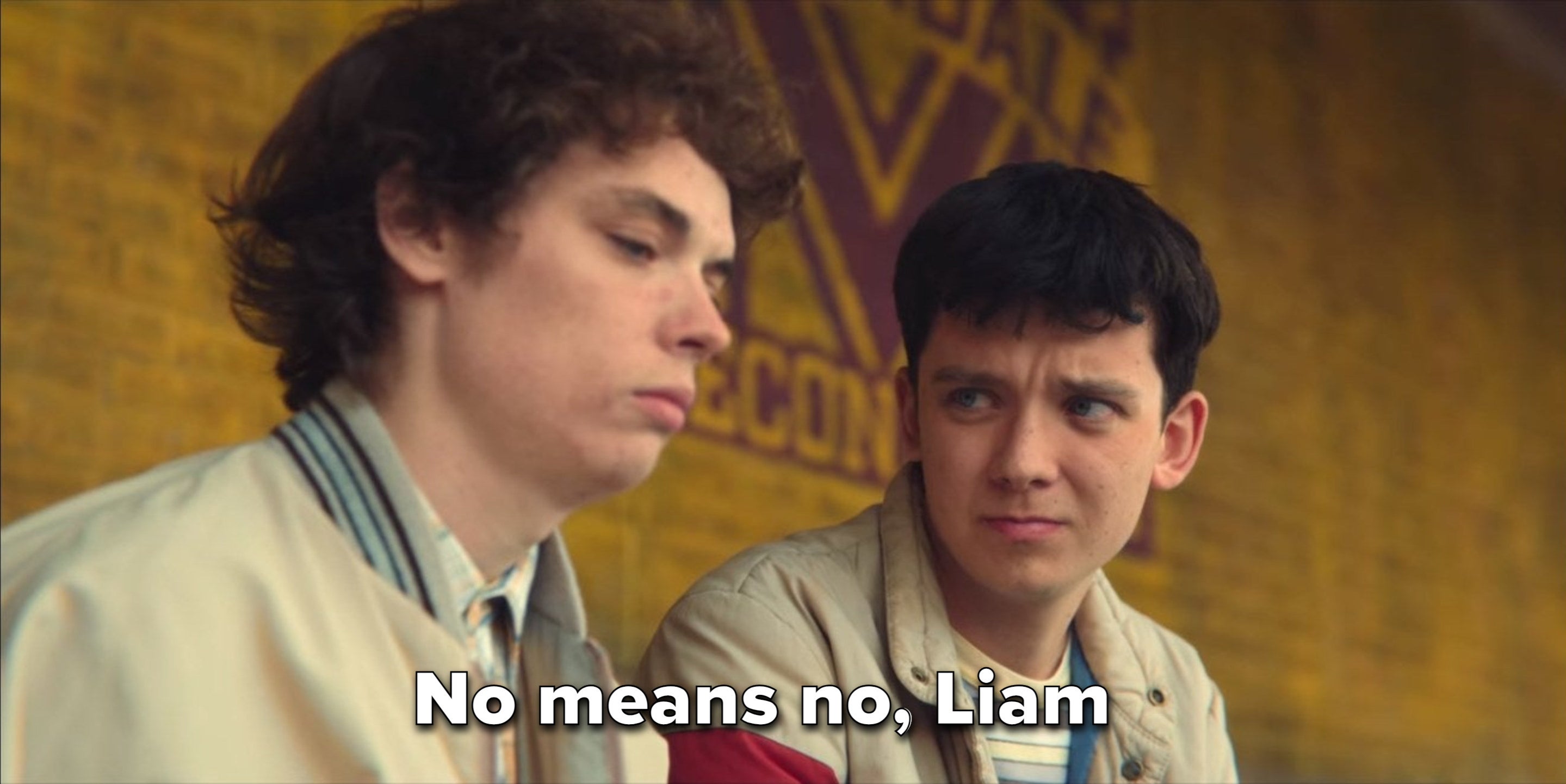 9.
When Ola proved that clothing shouldn't be gendered and wore a tux to prom.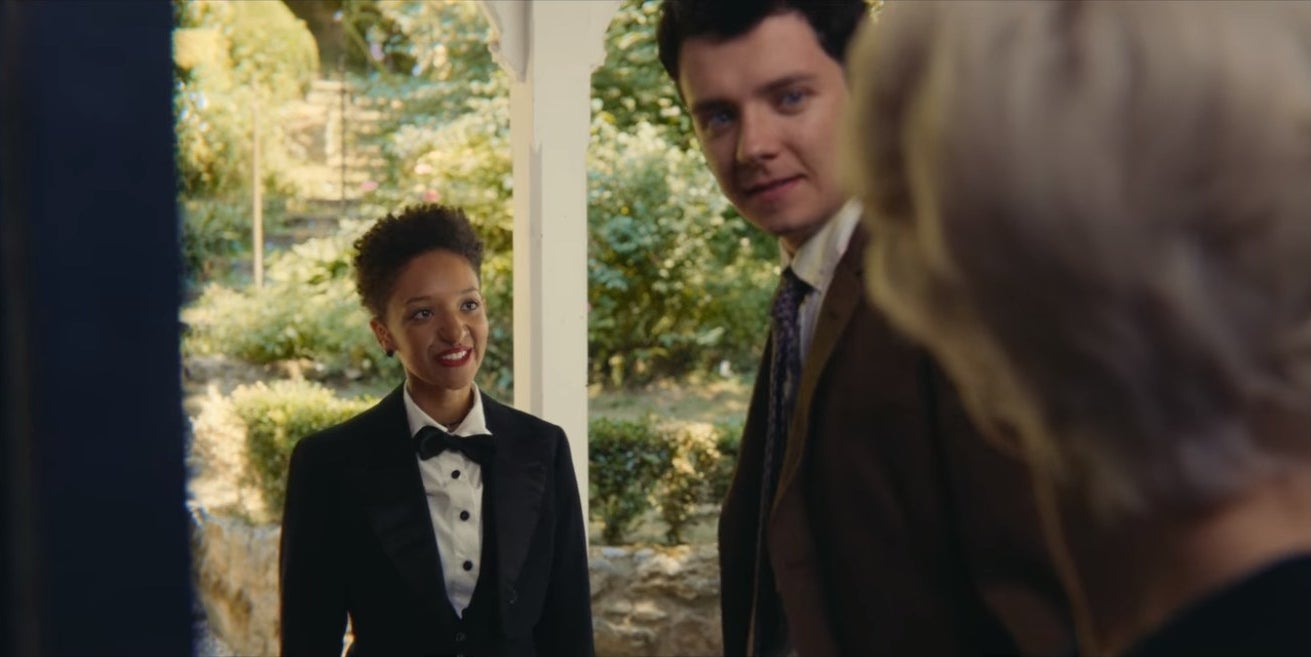 10.
When Eric told his father why having parental support is so important when you're coming out.
11.
When Otis and Eric danced together, because gay men and straight men can have wonderful friendships together.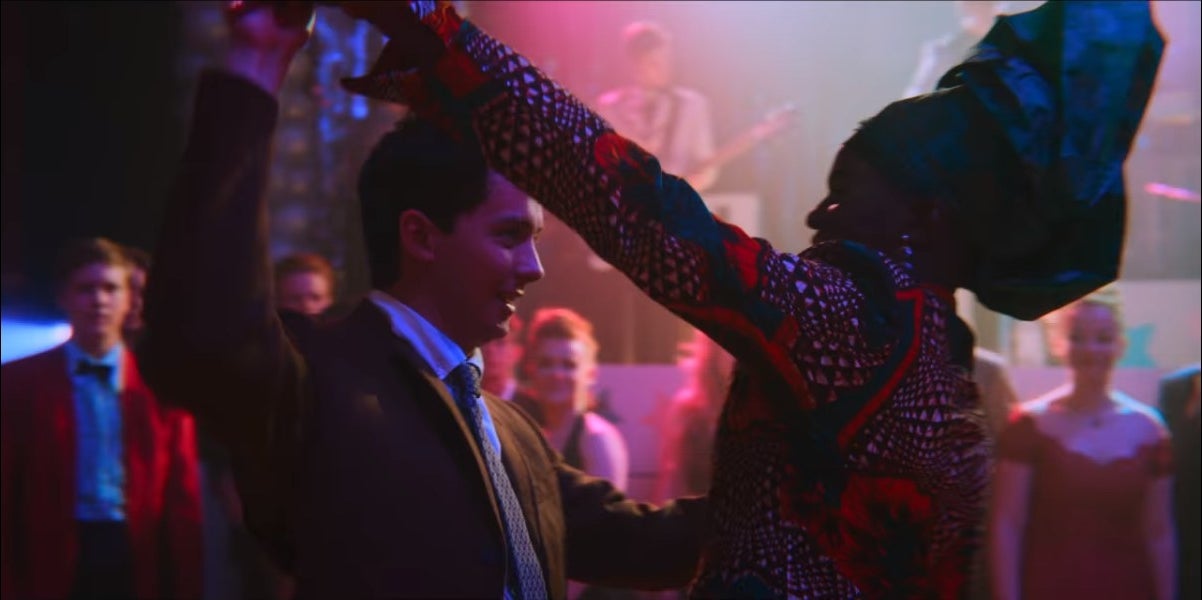 12.
When Otis told Liam that unrequited love sucks, but you've just got to deal with it.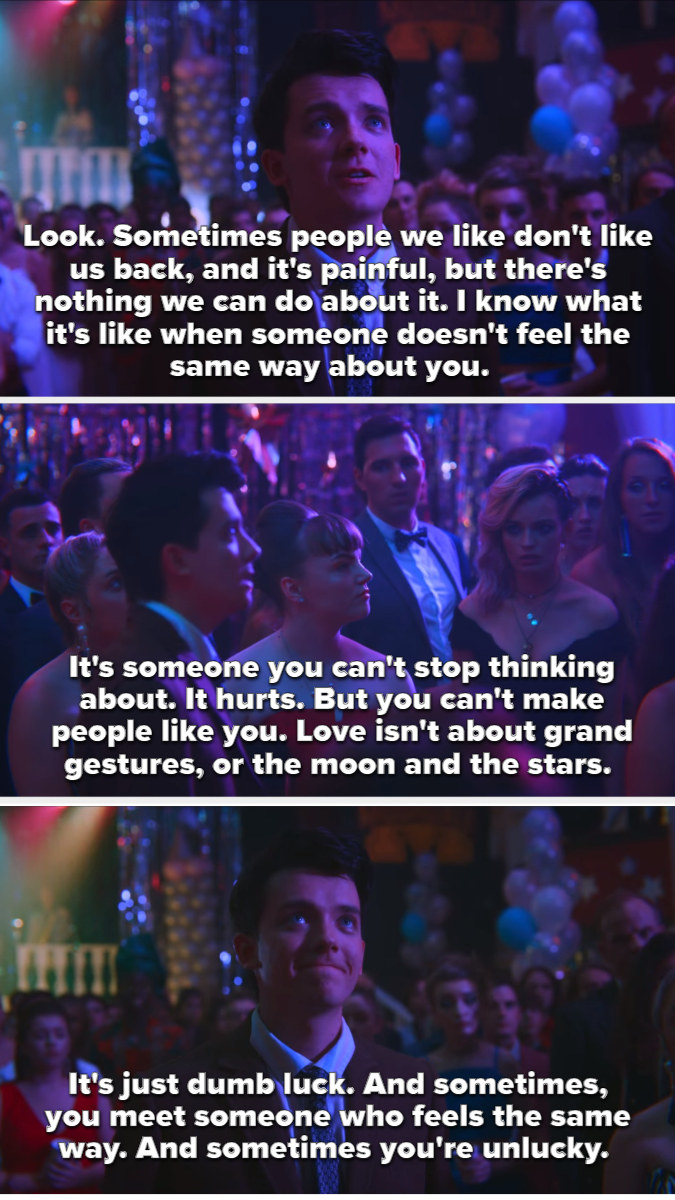 13.
When Lily voiced her concern about not having sex early enough.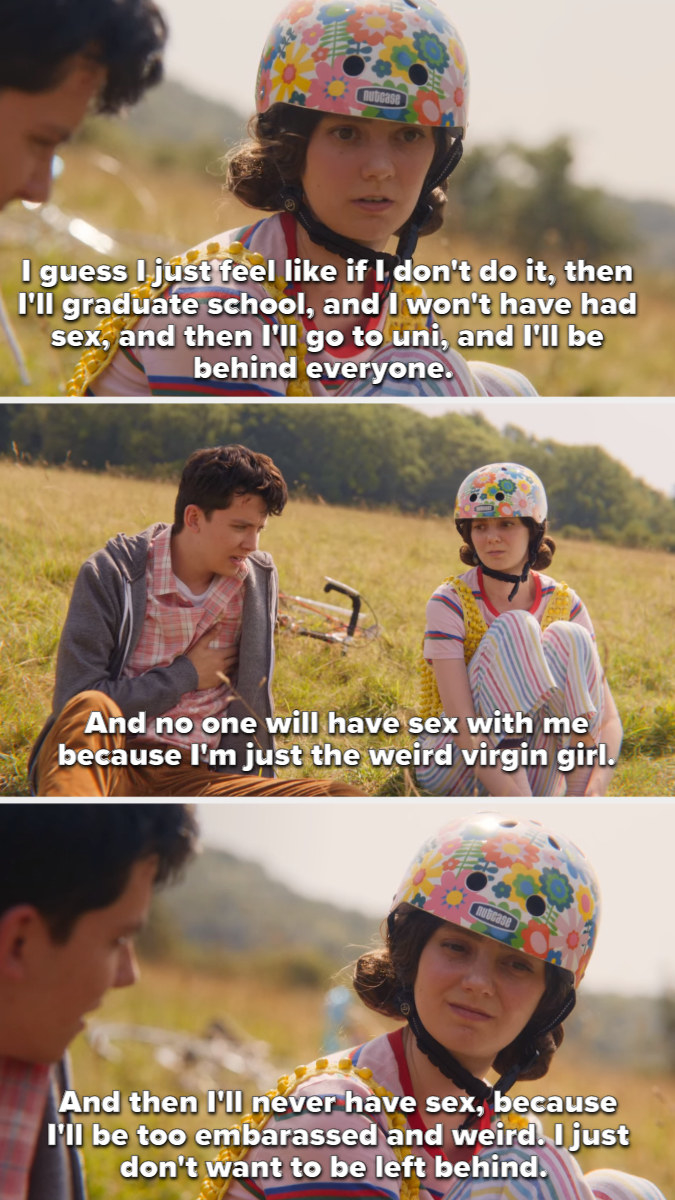 14.
When Otis informed everyone how STIs are transmitted.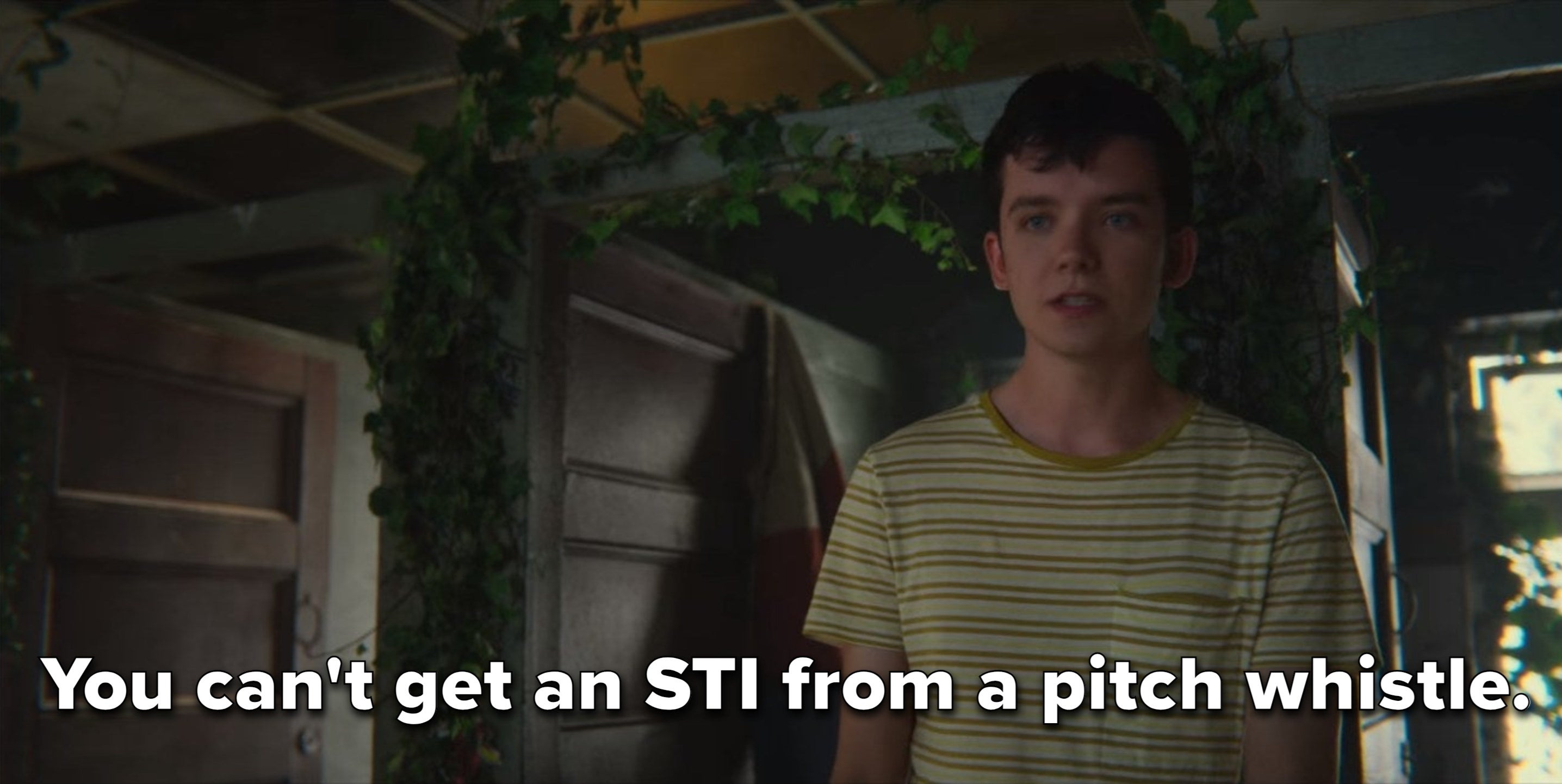 15.
When Jean reassured Florence that being asexual is normal and just as fulfilling as any other sexuality.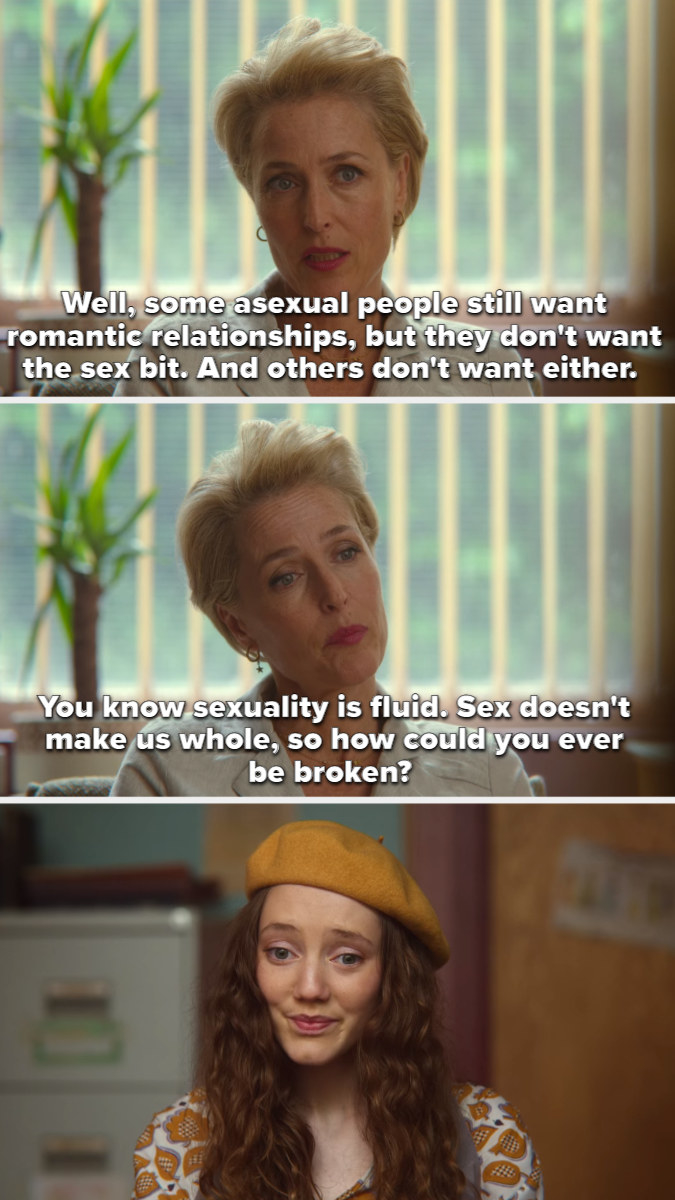 16.
When Isaac proved that romantic and sexual feelings aren't just for able-bodied people.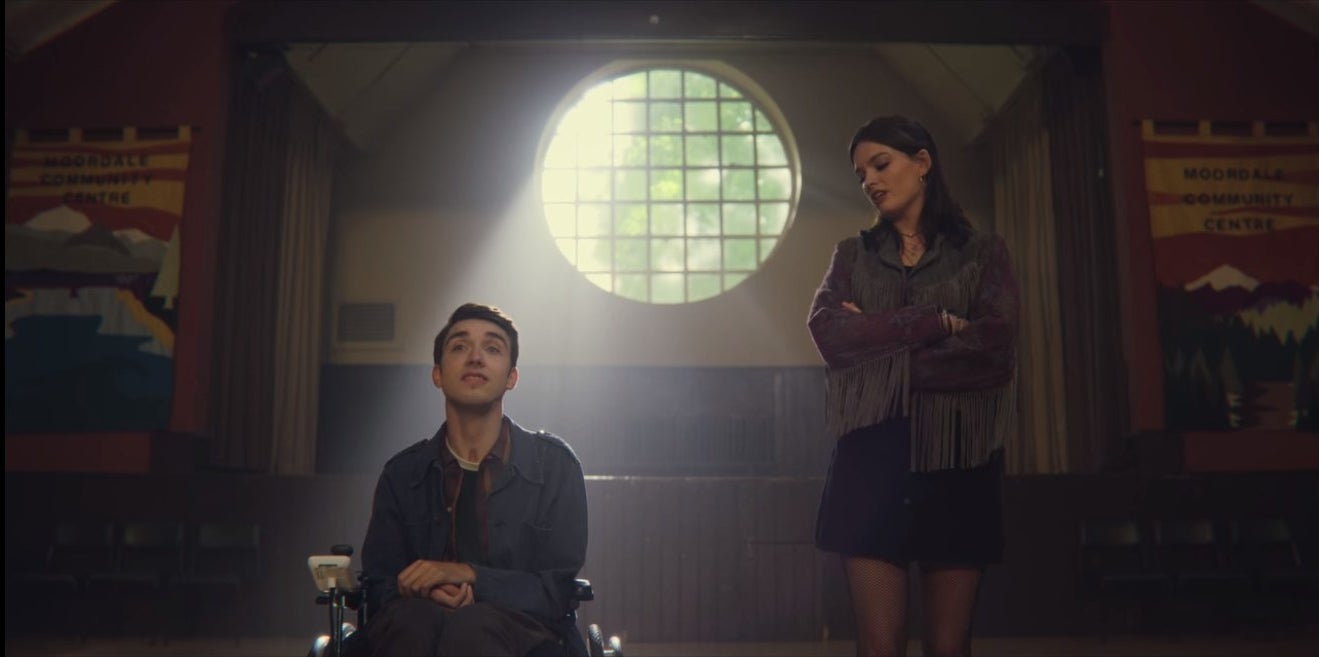 17.
When Ola discovered that she was pansexual and explained it to Adam.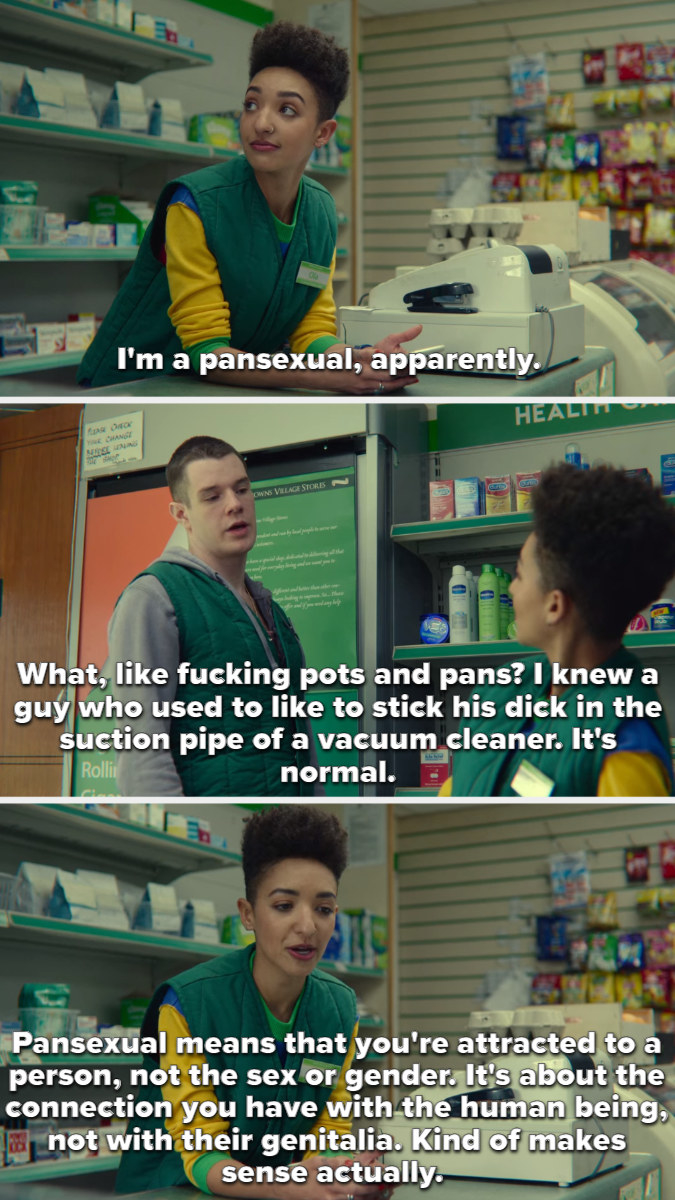 18.
When Mrs. Groff used a vibrator because Mr. Groff wasn't satisfying her.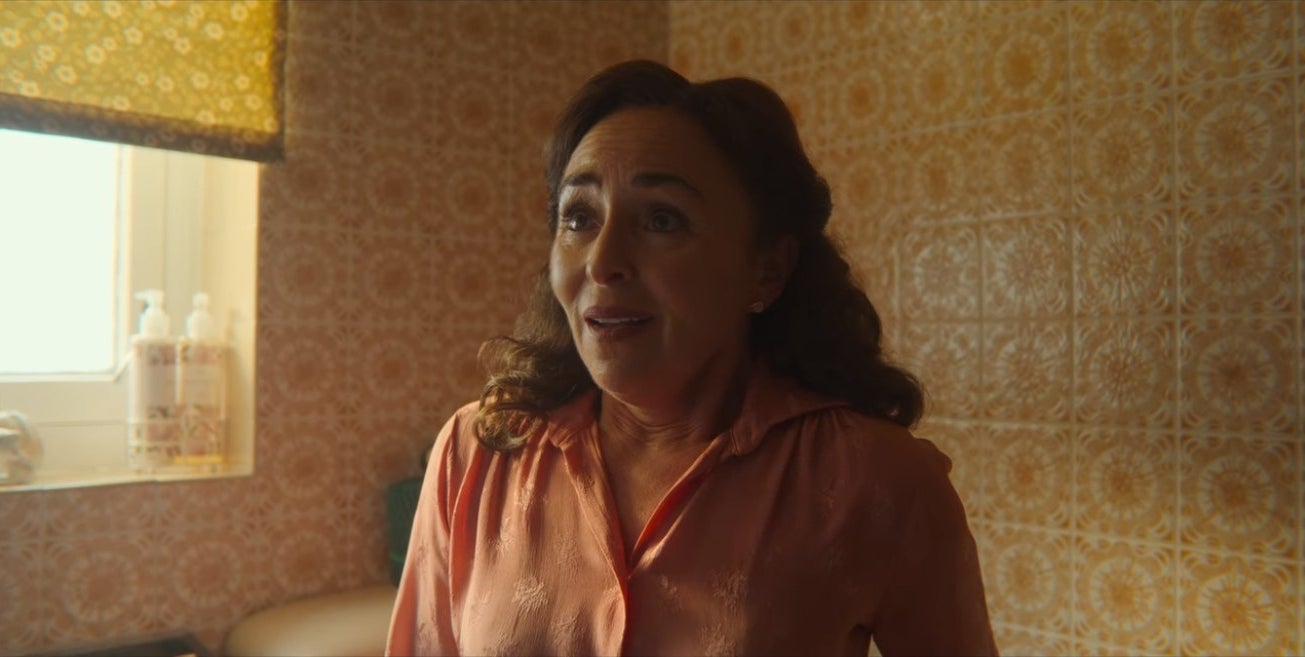 19.
When Adam tried to figure out his sexuality by jerking off to a poster with a man and a woman on it.
20.
When Rahim did the lord's work and explained the technicalities of douching to Otis and Eric.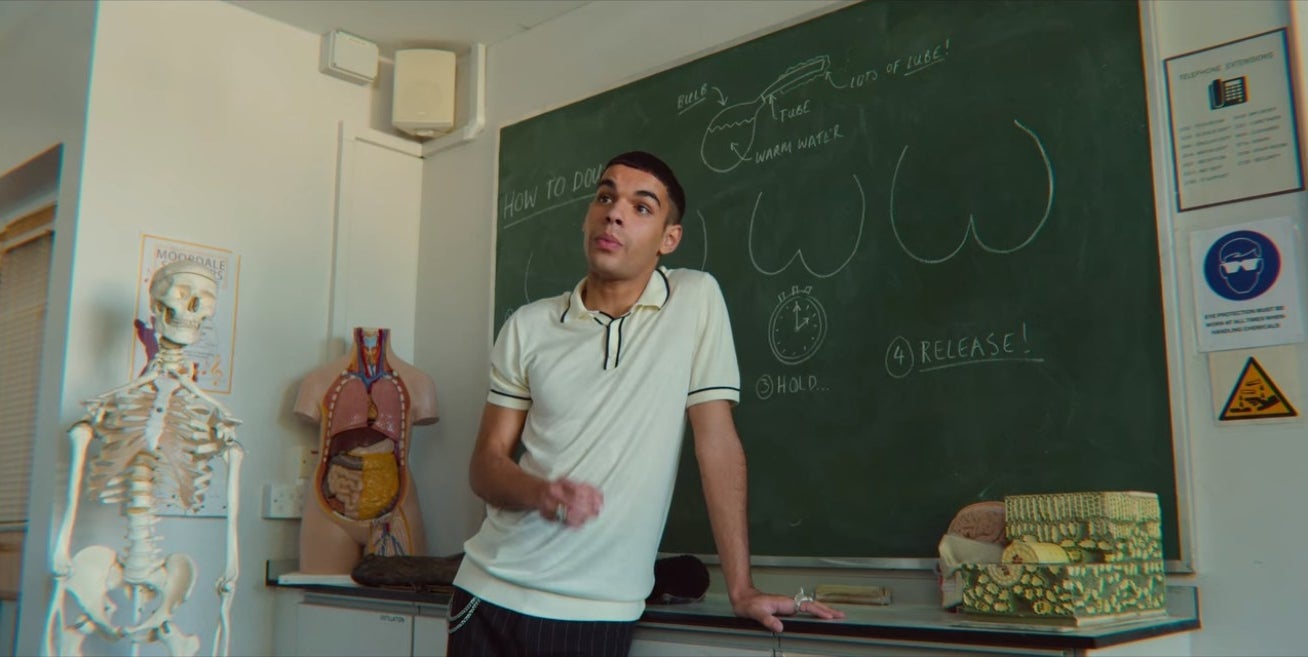 21.
When Jackson's moms' relationship was on the rocks, because queer marriages have ups and downs too.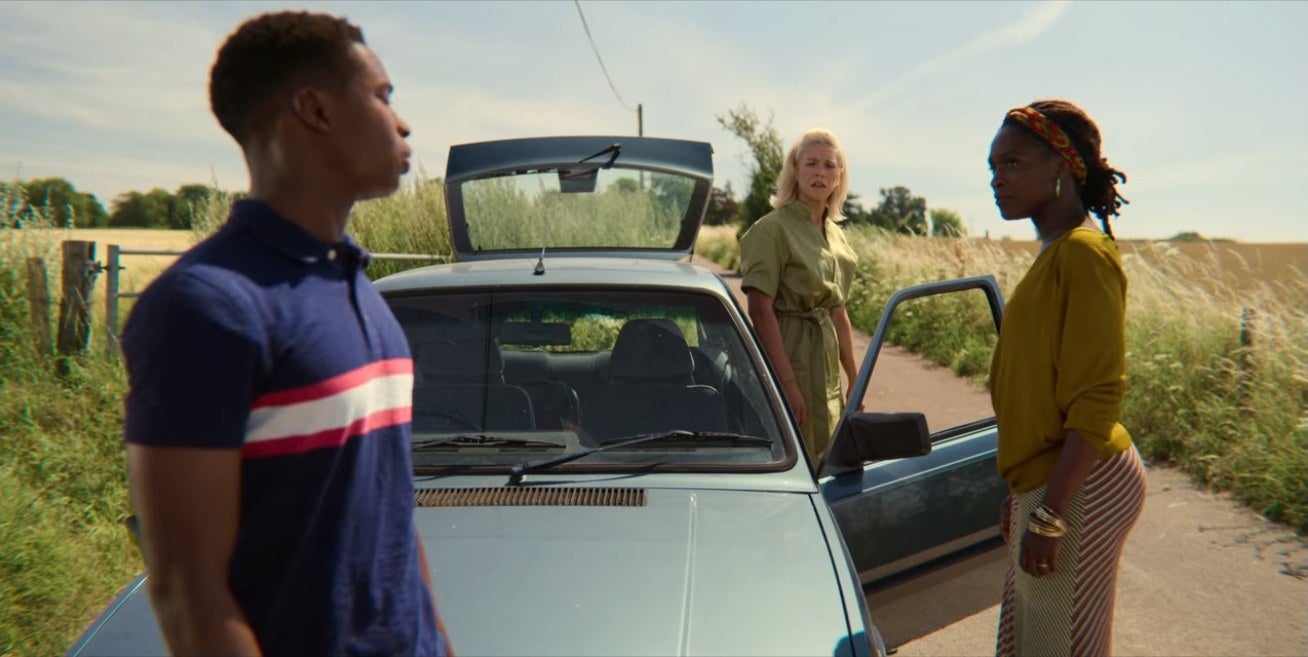 22.
When Ruby and Otis might not have used a condom, and we got a firsthand look at the morning-after pill logistics.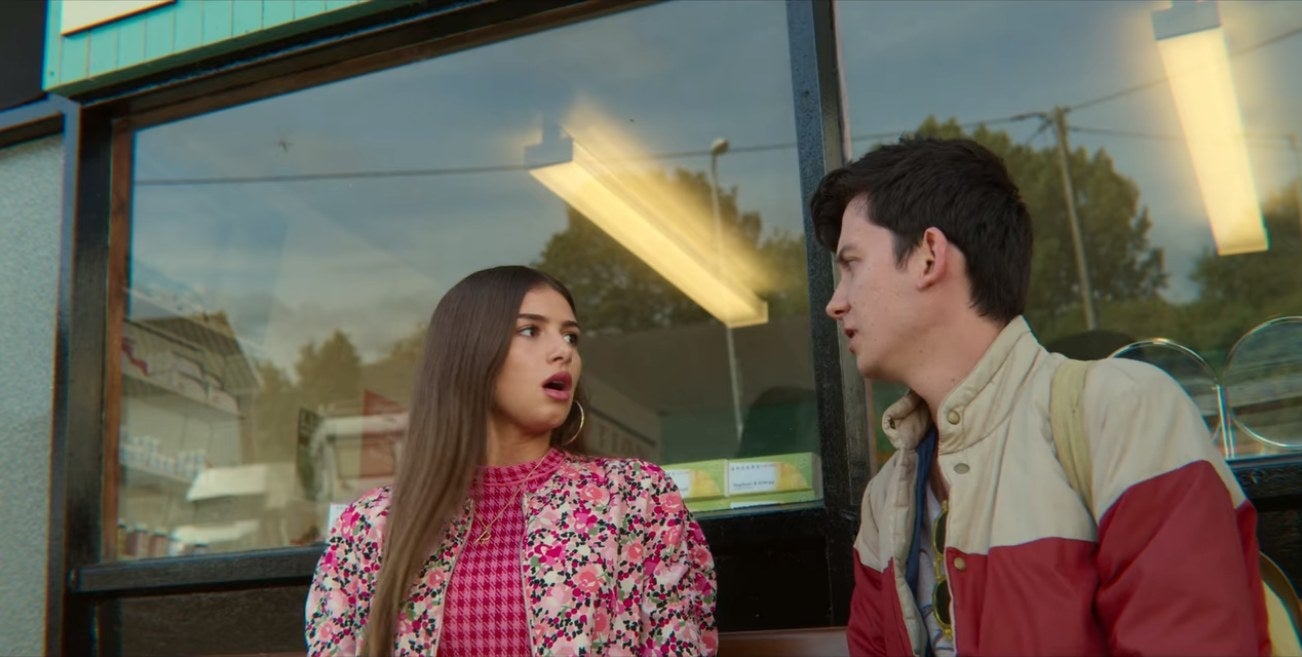 23.
When the girls opened up about sexual harassment to Aimee to show her that she's not alone.
24.
And when they joined Aimee on the bus to help her confront her trauma.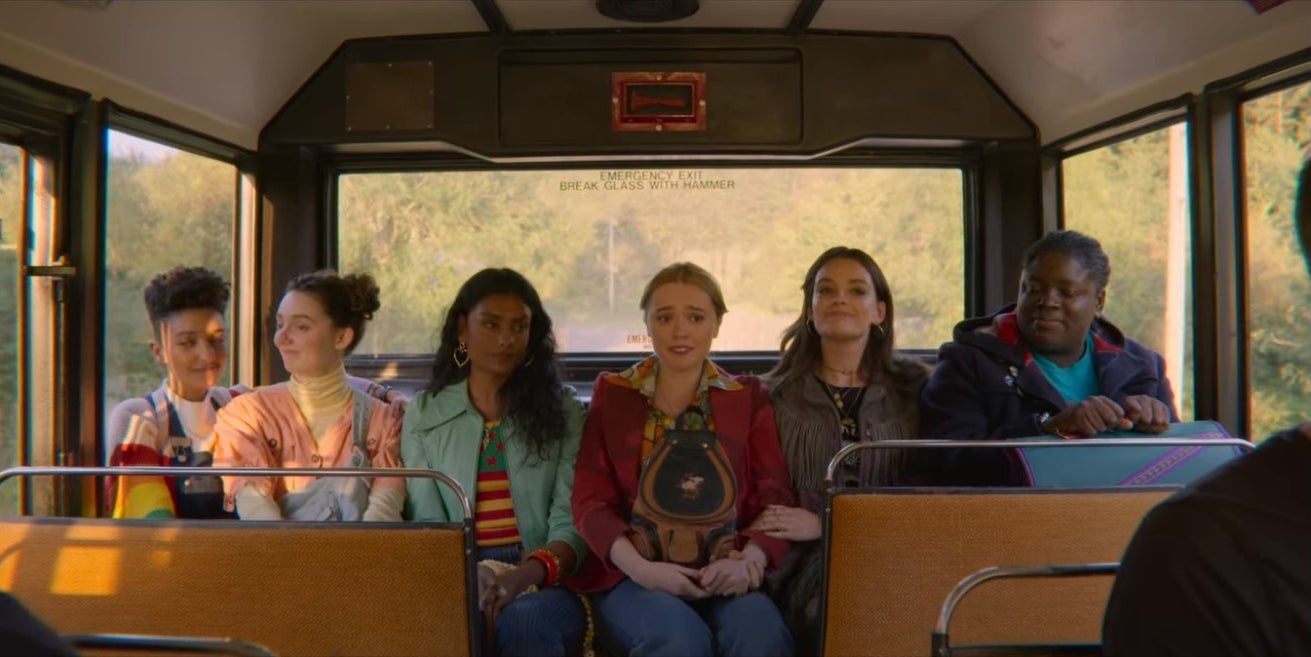 25.
When Mrs. Groff told Adam about the importance of expressing your love, even if it's hard.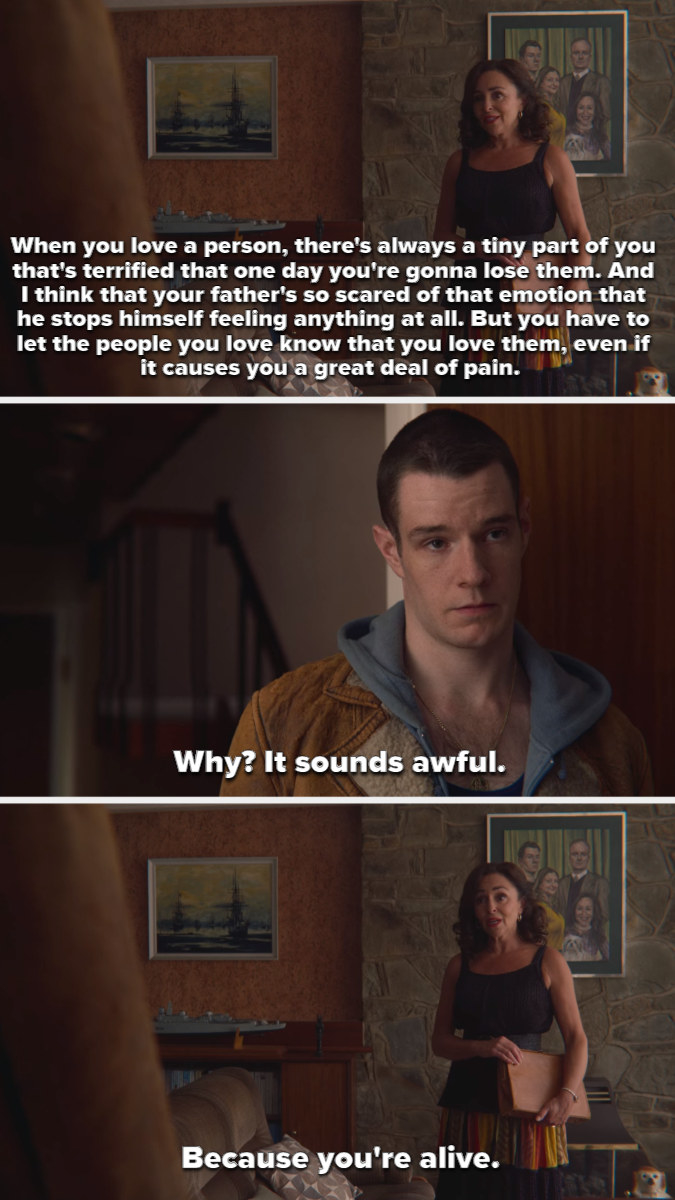 26.
And finally, when we learned that pulling a Call Me by Your Name or an American Pie is totally normal.