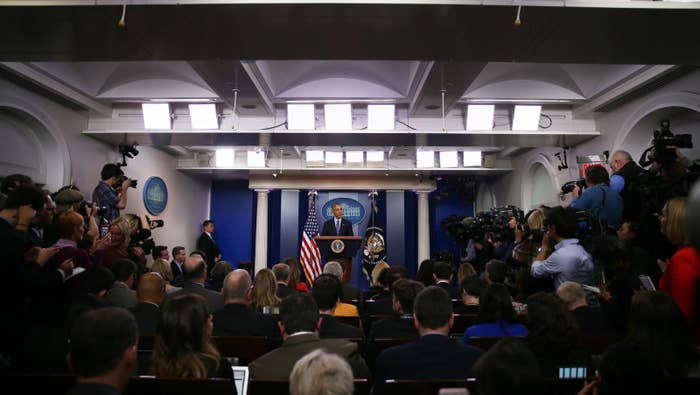 David Martosko, the US political editor of Mail Online, was the reporter who suggested to Donald Trump's incoming administration that members of the White House press corps be subject to random drug tests, a source familiar with the suggestion told BuzzFeed News.
The suggestion for twice-yearly drug tests was among 13 ideas an unnamed journalist wrote in a confidential memo to the transition team's executive committee last November as part of an application to become the president-elect's press secretary, the New York Post reported on Friday.

In his "Page Six" column, Richard Johnson declined to name the male reporter "because his proposal could harsh the mellow of his fellow journalists."
"Journalists who are at the White House more than one day per week should be subject to drug screenings to occur no more than twice a year at random times," the proposal stated, according to the Post. "Refusal to comply should exclude them from credentialing entirely."
When reached in a brief telephone conversation by BuzzFeed News while travelling in Kenya, Martosko declined to comment on the matter.
A Mail Online spokesperson also declined to comment.
Martosko's application to serve as White House press secretary was first reported by Politico in December.
Martosko authored at least two pieces on Trump while being considered for the new administration, according to Business Insider.
As the Daily Beast first reported, Martosko ultimately lost out on the role of press secretary to former Republican National Committee spokesman Sean Spicer.
Spicer this weekend told Esquire that the incoming administration was discussing whether to relocate journalists from the White House press room, where they have been based for decades, to another building.