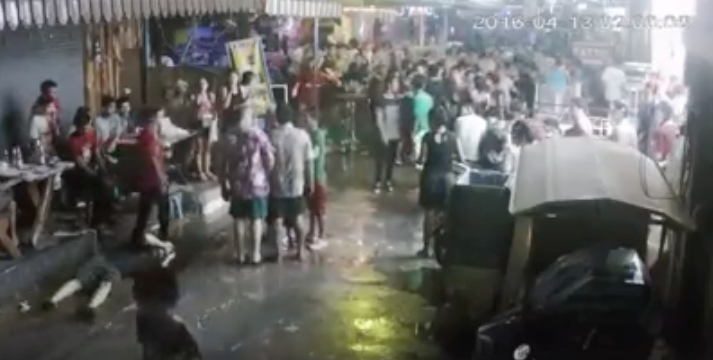 Three members of a British family were knocked unconscious after being assaulted by a group of men during a festival in a Thai coastal town.
CCTV footage posted online showed a man and woman in their sixties, and a man in his forties believed to be their son, being attacked in a street in the city of Hua Hin, 145km (90 miles) from Bangkok.
The footage showed an altercation taking place in the early hours during celebrations for the Songkran water festival, before the men and woman were punched to the ground by a group of men and kicked in the head while lying there.
The incident took place on 13 April but the video was only recently posted online. It is understood the family, who are still in Thailand, did not sustain life-threatening injuries.
Warning: The video features graphic scenes of violence people may find disturbing.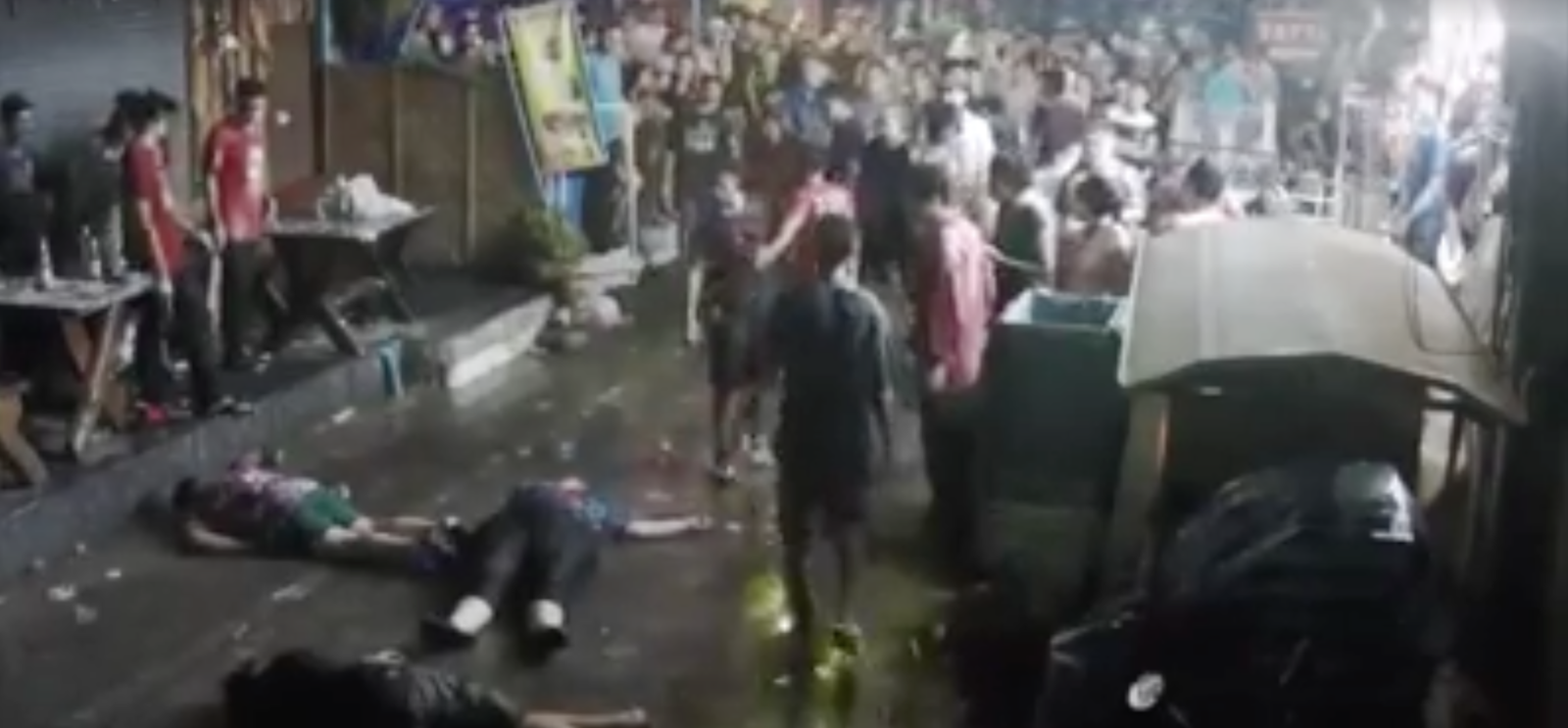 An anonymous account of the attack was provided on a local forum hours after it took place.

The poster wrote: "Within 20/30 meters of leaving the bar the Thais were punching the 65yr old lady in the face!! The elderly gentleman was down on the floor, & their son was beaten very badly..!!!
"At this point I caught up to the scene and pushed one of the youths away from the woman...I got severly punched & kicked for my troubles, but felt the need to protect this frail lady."
They added: "The 3 of them are still hospitalised, & I will need cosmetic dental work done, but the message I'm trying to say here is
"Not one person (other than myself) came to aid these old folk, & they ended up laid in the road bleeding..so if you're still out in the wee hours tonight please be alert. These pockets of youths were intent on causing harm, & did blend in with all others beforehand."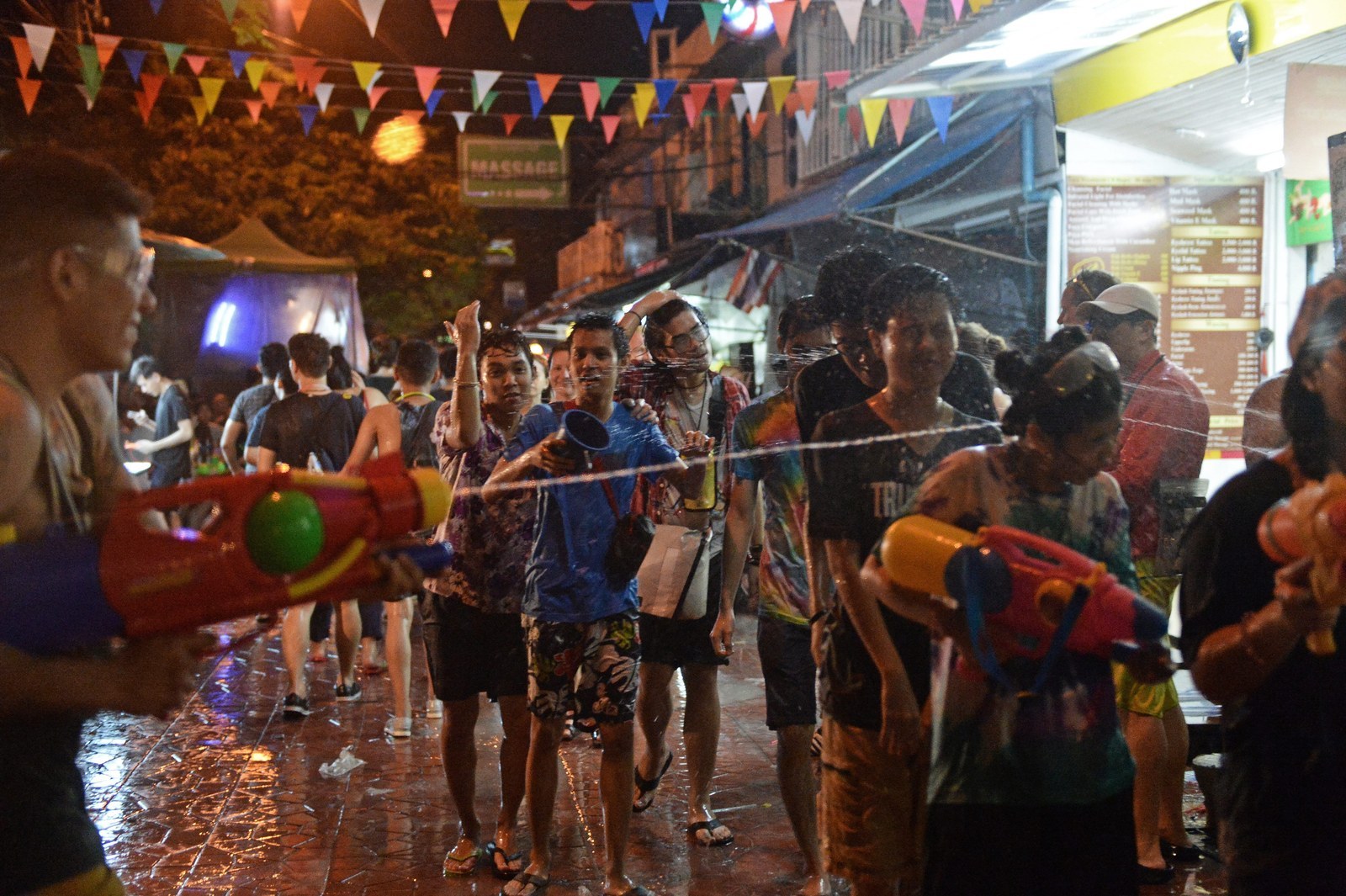 According to the Thai website Khasod English, three suspects in their twenties and thirties, have been charged with causing grievous bodily harm in connection with the assault, while a fourth is still being sought.

Khasod English said the fortysomething man had several stitches in his head, the older man suffered a swollen head, and the woman was suffering severe headaches.
"The perpetrators said they were drunk," police commander Chaiyakorn Seeladecho told the website. "They have also apologised to the family."

A UK Foreign Office spokesperson said: "Our staff are continuing to support the family, and will remain in contact with local authorities."