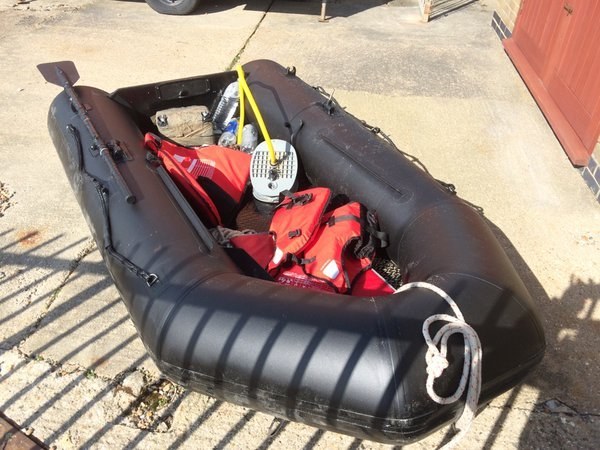 Two Iranian men are in the custody of immigration officials after being rescued off the coast of Dover in a rubber dinghy in the early hours of Thursday morning.

The two men called 999 around 1am today, and two and a half hours later they were spotted by an incoming ferry that saw a light from a mobile phone.
They were brought to shore by an RNLI Lifeboat team where they received medical attention, but they did not require hospital treatment.
"The RNLI charity launched two lifeboats in the early hours of this morning to rescue two men located approximately one and half miles off Dover Harbour in an inflatable," an RNLI spokesperson said.
"The two men were spotted by a local ferry and the search was diverted to their exact location. The men, in a 10ft dinghy, were soon reached by RNLI crews. They were taken aboard Dover's Severn class RNLI lifeboat and were extremely cold. The casualties were given first aid and then were handed over to Kent police."

Kent police said the two men were arrested on suspicion of illegal entry before being transferred to immigration officials for questioning.

"Kent police was called at 12:48am to reports of two men in a small dinghy in the Dover Strait on 14 April," a police statement said. "The Coastguard coordinated the search and rescue and the men were located approximately one mile off the coast. They were brought to shore by the RNLI Lifeboat where they received medical attention before being transferred to the Home Office Immigration Enforcement."
A Home Office spokesperson told BuzzFeed News the security of the UK's border was "paramount".
"We always work with our partners to detect and deter people who attempt to reach the UK illegally," they said.
"We have invested tens of millions of pounds to further increase security at our controls in France, while targeting the criminal gangs behind illegal attempts to enter the UK."
The Home Office said it had "disrupted" 162 individuals involved in organised immigration crime and people smuggling between April 2015 and March this year.