TV Presenter Charlie Webster Seriously Ill In Rio After Charity Cycle Ride To Olympics
Webster was initially treated for dehydration after a 3,000-mile cycle ride, but on Thursday The Sun newspaper reported she was in a coma after contracting a rare strain of malaria.
Former Sky Sports News presenter Charlie Webster is reportedly in a coma after contracting a rare strain of malaria following a gruelling charity cycle ride to Brazil.

The Sun newspaper reported that the 33-year-old was in an induced coma on life support in a hospital in Rio de Janeiro, and that her family had flown from the UK to be by her side.

Webster's Twitter account tweeted the Sun article on Thursday with the words: "Thank you very much for your messages of support, it means a lots."

Sky News also reported Webster, an official ambassador for Team GB, had contracted malaria. Webster's publicist confirmed to BuzzFeed News the reports were accurate.
Webster fell ill during the Olympics opening ceremony at the Maracanã Stadium, which came after a 39-day, 3,000-mile journey that began in London to raise money for a cancer charity.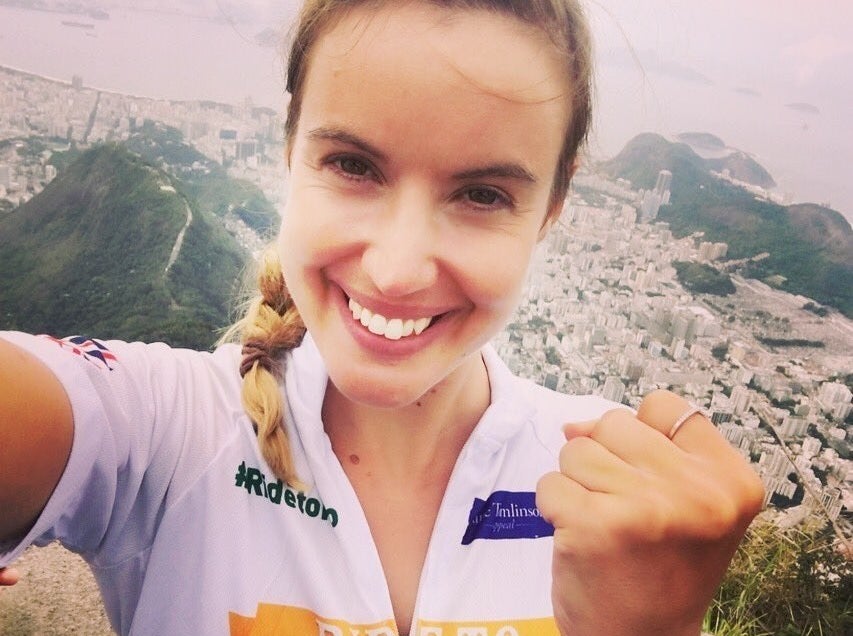 While she was initially thought to be suffering from dehydration, her condition worsened, and last week she was diagnosed with a "severe complication caused by a bacterial infection".

A statement issued a week ago said: "What was initially thought as dehydration, caused by her riding to Rio, has since been diagnosed as a severe complication caused by a bacterial infection. Charlie is receiving great care and we will update when we can."

Webster, who has also presented sports programmes on BBC and ITV, had been taking part in the Ride to Rio cycle ride, which was raising money for fundraiser Jane Tomlinson's charity. Tomlinson raised £2 million for charity after being diagnosed with terminal cancer in 2000. She died seven years later.

On Twitter the Ride to Rio account wished Webster, from Sheffield, a quick recovery.
"She is a tough lady," the message said. "Wishing you a very speedy recovery Charlie. Lots of love from the team."

A UK Foreign and Commonwealth spokesperson said: "We are providing support to a British woman who is in hospital in Rio."



UPDATE
On Thursday, Webster was brought out of her induced coma for tests, a statement issued to BuzzFeed News said.
The endotracheal tube breathing for Webster was removed, and her breathing is now being supported by a respirator.
Doctors are "very happy" with neurological results from cognitive function tests, the statement said, but Webster's kidneys are not responding to treatment and she remains on dialysis.
While conscious Webster whispered to her mother: "I can't believe you have been here all week," and even asked her "have you been to the beach?".
A spokesperson for Webster said: "Charlie's family and friends have been incredibly touched by the overwhelming support and love shown to Charlie today. Their main focus now is for Charlie to be stable enough to fly back to the UK."