Three Britons found themselves caught up in a potential terror alert after images of them taking photos in a Vancouver shopping centre were leaked to Canadian media.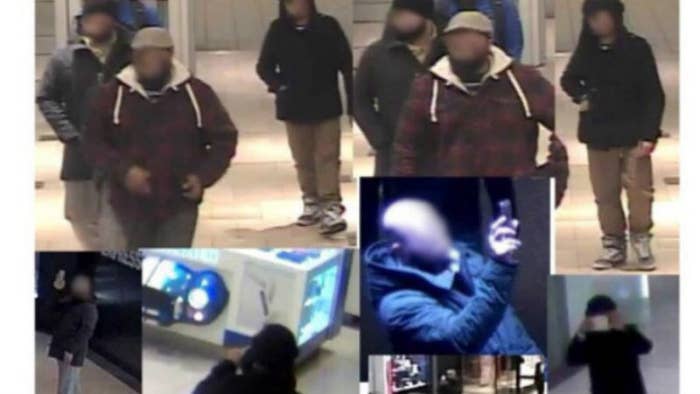 Police in Vancouver said three "Middle Eastern-looking men" had been taking photographs of the entrances and exits of the Pacific Centre Mall, in what was described as a "suspicious incident".
However, the two men and teenager from Manchester, said they had simply been taking photos so they could zoom into them later, due to poor eyesight.
Mohammed Sharaz was in Canada with his son Salahuddin, 14, and friend Mohammed Kareem, who both suffer from retinitis pigmentosa, a disease that can cause narrow vision and eventually blindness.
He contacted the authorities after CCTV images of the three were published, and Vancouver police later said the investigation had "conclusively determined that their actions were completely innocent".
Sharaz told CBC that the group had travelled to Vancouver for eye treatment not available in the UK. "These guys can't even see! And you expect them to be pulling off something big."
Speaking of Kareem, he said: "My friend, when he looks at anything head-on, he doesn't see like me and you do. So he'll take a picture or a movie and then later on when he gets back he zooms into it and he watches stuff. He takes pictures of anything and everything."
Despite the misunderstanding, Sharaz said he understood the police's actions. "I think the police, the job they did was perfectly fine," he said. "There's a lot of evil that goes on in the world and if they just ignored it and something serious was to happen... A human life is not worth nothing, any human life is worth something."
But he is upset that when pictures of him, Kareem and his son were published, their faces were not blurred.
"He's not an adult, he's 14 years old," Sharaz said. "It's going to cause him some kind of trouble. His picture is across the web now, straight away."