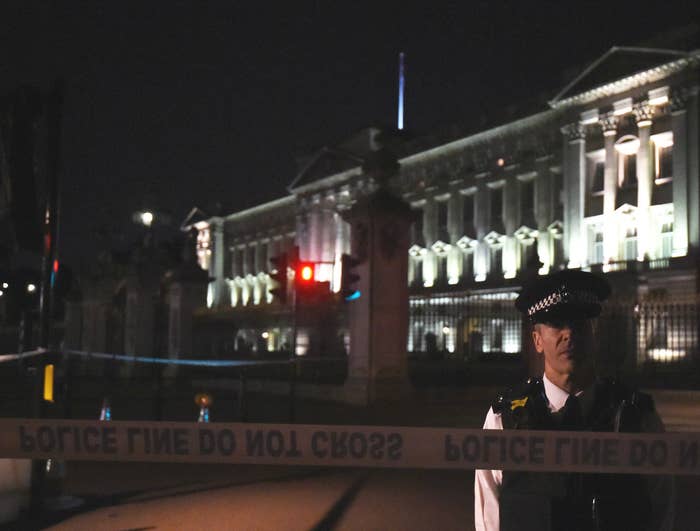 A second man has been arrested in relation to an incident near Buckingham Palace on Friday night when a man with a sword injured three police officers.
In a statement released Sunday morning, Met police said an address in west London was being searched as part of the inquiry.
Police have also said the warrant for the first man who was arrested has been extended until next week Friday.
The first man was arrested outside Buckingham Palace after he reached for a 4-foot sword after deliberately driving into a police van, the Metropolitan police said on Saturday.

Three officers were injured in what police are now calling a "terrorist incident", with counterterrorism officers leading the investigation.
In a statement issued on Saturday, the Met said a blue Toyota Prius was deliberately driven at a police van on the Mall and stopped in front of it on a restricted area of Constitution Hill near Buckingham Palace.
Three unarmed police constables got out of the van and when they challenged the driver of the car – the only person in the vehicle – he reached for the sword in the front passenger footwell.
The man, a 26-year-old from the Luton area, repeatedly shouted "Allahu Akbar" as he was incapacitated with CS spray, police said.
Two of the officers were taken to hospital with minor cuts and were later discharged, while the third did not need hospital treatment.
The 26-year-old was arrested at the scene on suspicion of grievous bodily harm and assault on police, and was later further arrested under the Terrorism Act 2000. He is currently in custody in a central London police station.

Commander Dean Haydon, head of the Met's Counterterrorism Command, said: "I would like to pay tribute to the bravery and professionalism of these officers who quickly brought this incident under control. Their vigilance, courage and the swiftness of their response demonstrates how our officers are protecting the public at this time."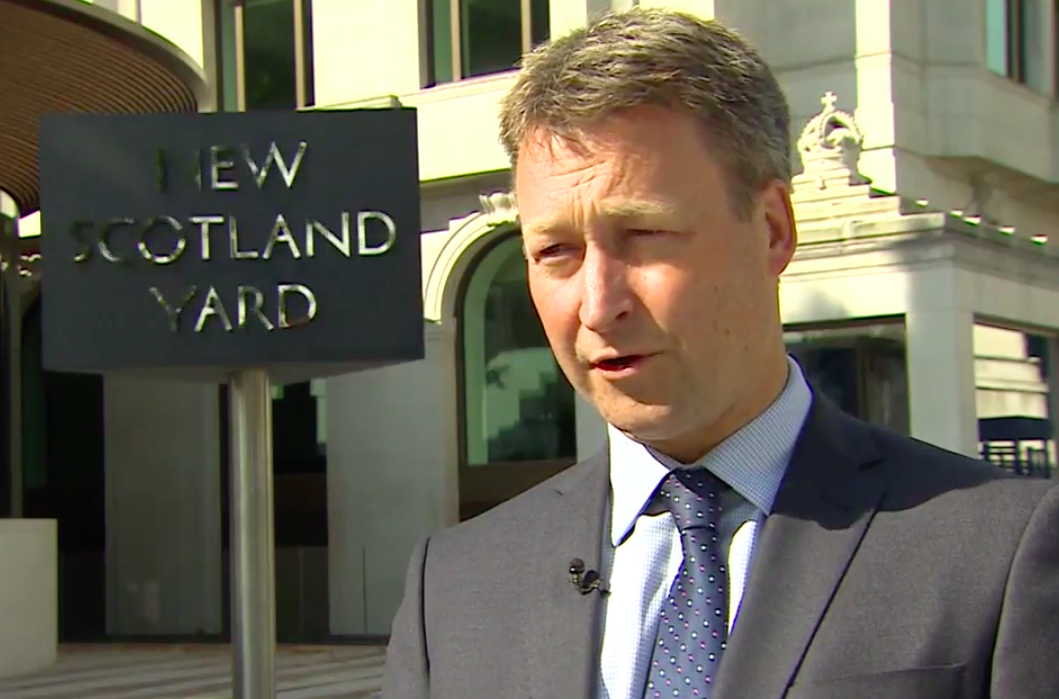 He said searches were being carried out in the Luton area today, but that officers believed the man was acting alone and they were not looking for other suspects.

"While we cannot speculate on what the man was intending to do – this will be determined during the course of the investigation – it is only right that we investigate this as a terrorist incident at this time," Haydon said.

In a statement, London mayor Sadiq Khan thanked the officers involved for the "heroic and professional way they responded to this incident – as we have seen on a number of occasions this year – and for ensuring that not a single member of the public was injured."
Khan continued: "As the police have said, this is a timely reminder that the threat from terrorism in the UK remains severe. The police, together with the security services, are doing everything they can to protect the public and they already have an enhanced policing plan over the bank holiday weekend to keep the public safe."