Theresa May Is Under More Pressure To Guarantee The Rights Of EU Citizens In The UK After Brexit
An influential cross-party committee of MPs unanimously agreed that the prime minister should unilaterally guarantee people's healthcare and pensions.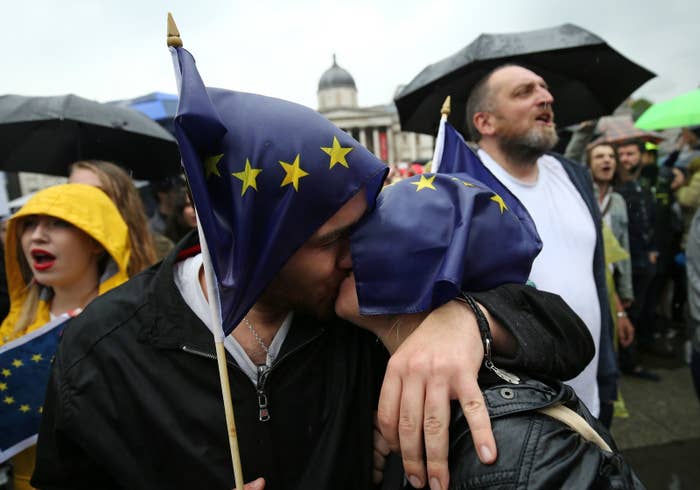 The government must safeguard the rights of EU citizens in the UK after Brexit immediately, and not leave them with huge uncertainty for up to two years, a group of MPs has said.

The cross-party exiting-the-EU committee said it would be "unconscionable" to leave the up to 3 million EU citizens living in the UK in the dark over their rights.
"EU citizens who have come to live and work here have contributed enormously to the economic and cultural life of the UK. They have worked hard, paid their taxes, integrated, raised families, and put down roots," said committee chair Hilary Benn, the former shadow foreign secretary.

"They did not have a vote in the referendum, but the result has left them living under a cloud of uncertainty. They are understandably concerned about their right to remain, and their future rights to access education and healthcare. Equally, Brits who live and work on the continent are worried about their right to work and access healthcare after Brexit."
The government has said it wants an early agreement in Brexit negotiations on both the future status of EU citizens in the UK and the hundreds of thousands of British nationals living in the EU at the same time.
Benn said neither group of people wanted to be used as "bargaining chips" in negotiations.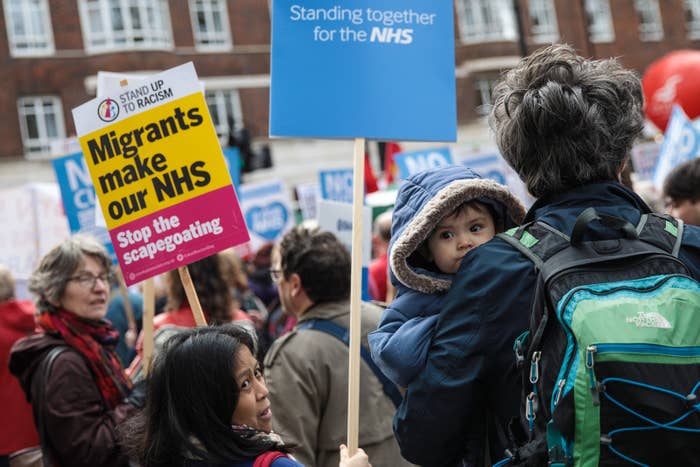 Today's report from the committee also calls on the government to announce a cutoff point for EU migrants to the UK, and for those who arrive before this date to retain the right to qualify for permanent residence after five years.

MPs note that "an abrupt reduction in the number of EU workers in the UK would cause disruption in a number of sectors".
Last week the House of Lords backed an amendment to Brexit legislation that will automatically allow EU citizens already living in the UK to remain.

This means the bill will go back to the Commons and possibly delay the triggering of Article 50.