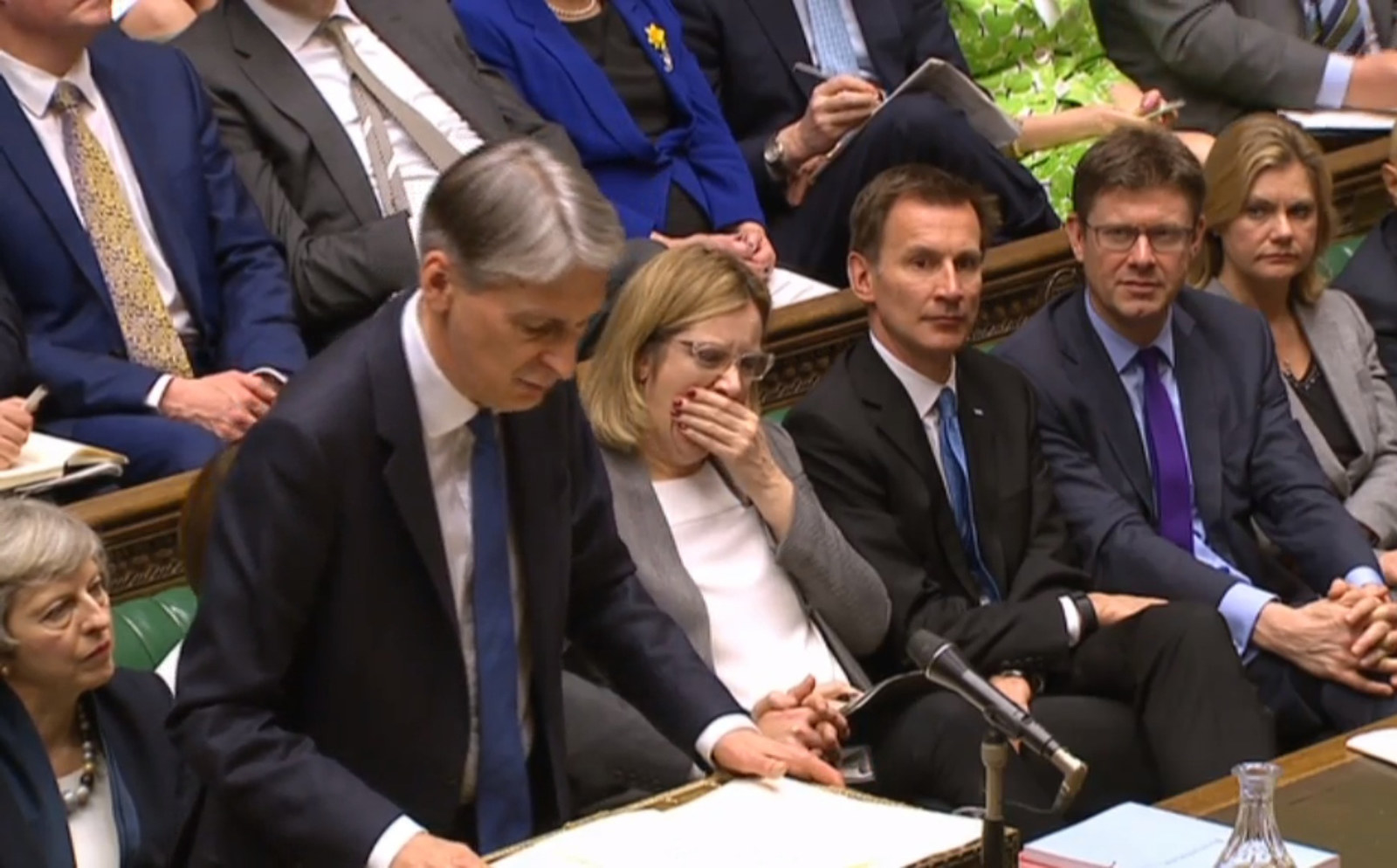 1.
"As we start our negotiations to exit the European Union, this Budget takes forward our plan to prepare Britain for a brighter future."
Four lines into his Budget statement, and chancellor Philip Hammond set out his stall. But he also added: "As we prepare for our future outside the EU, we cannot rest on our past achievements."
4.
Hammond didn't specifically mention Brexit once, despite it being forecast last year to cost the country £58 billion.
5.
The only other times he mentioned the EU were when saying Britain was forecast to meet internal EU growth targets, and when talking about introducing VAT on roaming telecoms services outside of the EU.
6.
He also mentioned "entrepreneurs" once, which technically contains the letters "EU".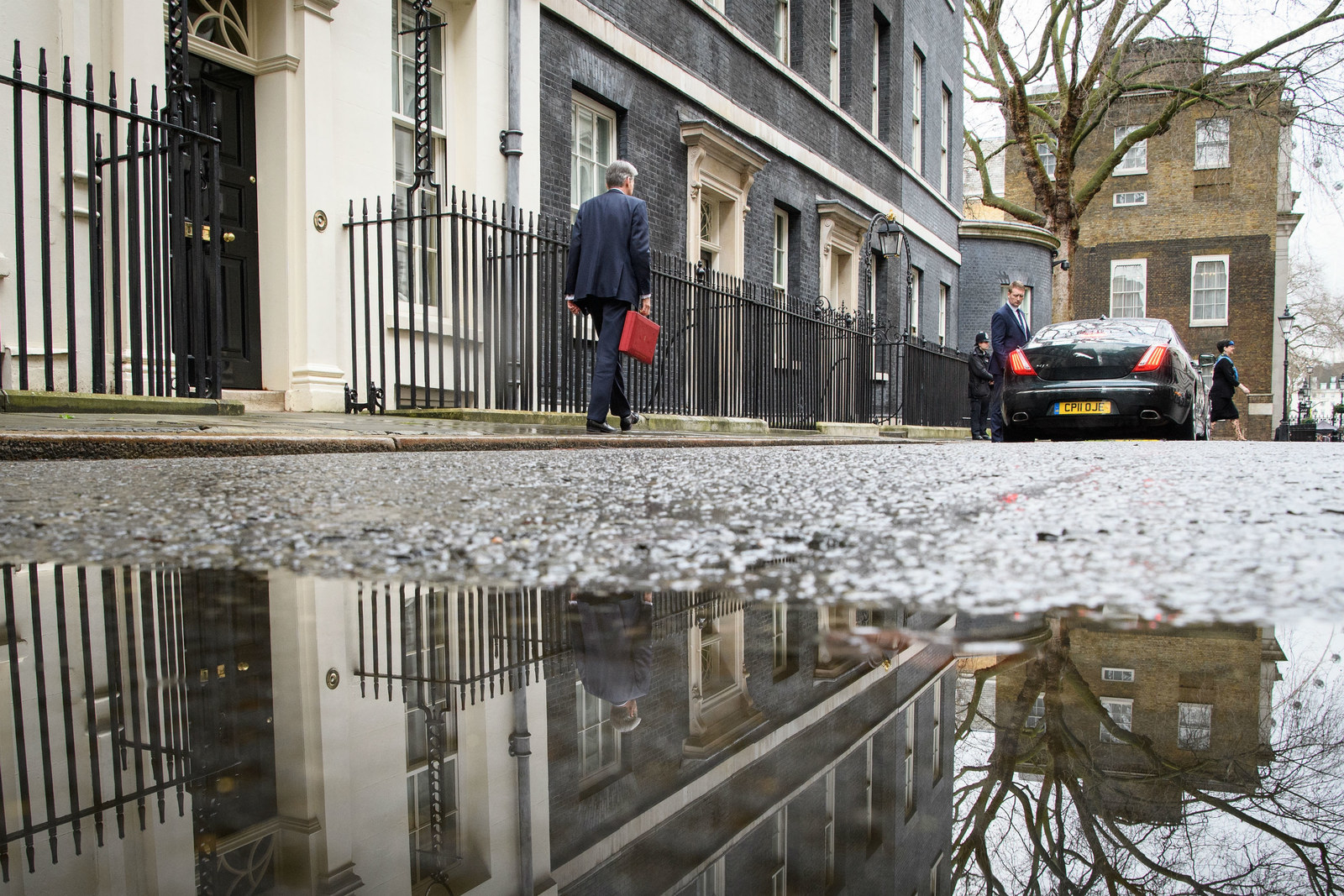 The lack of Brexit mentions has not gone unnoticed by MPs...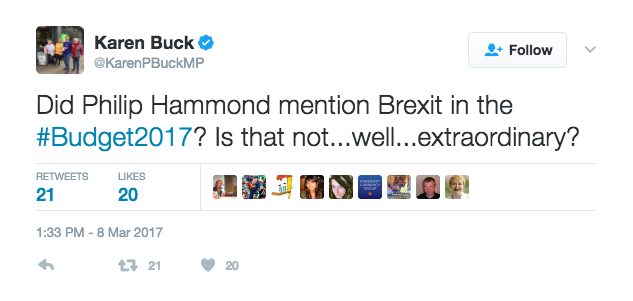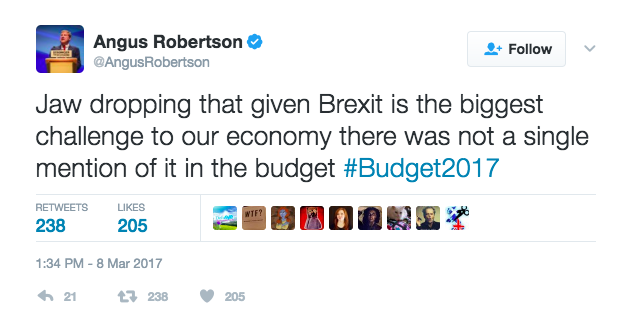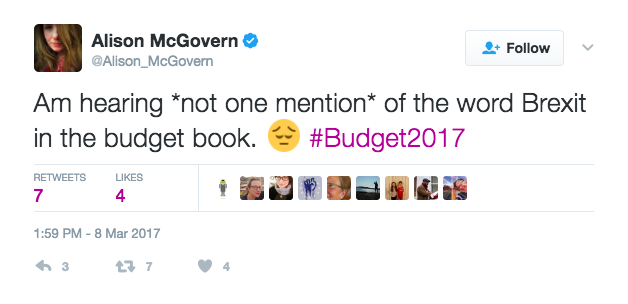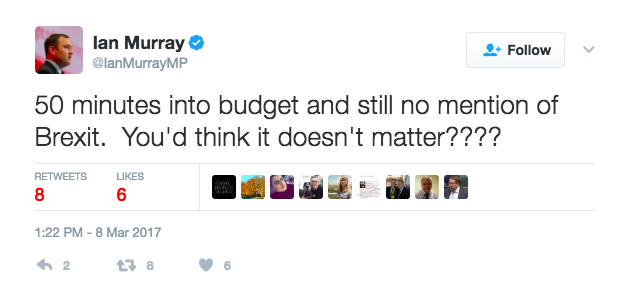 Meanwhile, Labour leader Jeremy Corbyn did mention Brexit in his response to the Budget speech, but unfortunately he made it sound like "breakfast" instead.
Looks like there are no comments yet.
Be the first to comment!