The government's bedroom tax has been found to be unlawfully discriminatory in two separate cases.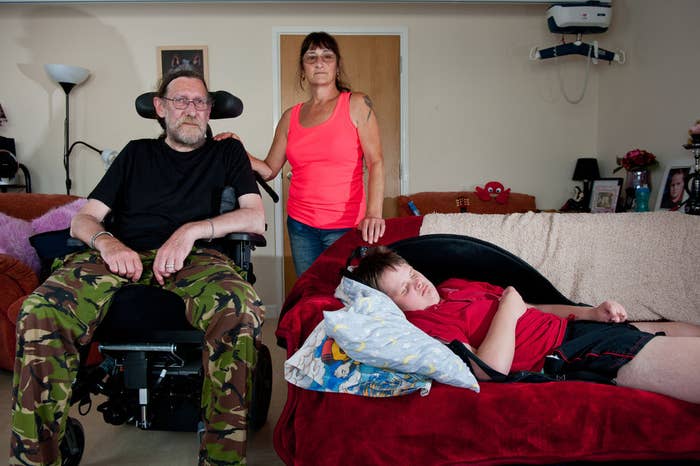 Three judges at the Court of Appeal on Wednesday ruled in favour of a domestic violence victim and the grandparents of a severely disabled 15-year-old boy.
The bedroom tax, also called the spare-room subsidy or the underoccupancy penalty, has been criticised for disproportionately affecting the most vulnerable, including disabled people, and forcing people to move from their homes. It cuts benefits to people living in social housing deemed to be underoccupied.
One of the cases involved a woman only referred to as "A", a single mother who has been the victim of rape, assault, harassment, and stalking.
"A" and her 11-year-old son live in a Sanctuary Scheme home, where properties are specially adapted due to the risks to the lives and physical safety of the women who live in them.
Under the bedroom tax she had her housing benefit reduced by 14% because they had a "panic room" in their three-bedroom house.
The woman's lawyer, Rebekah Carrier, said housing benefit reform had had a "catastrophic impact upon vulnerable people across the country".
"Our client's life is at risk and she is terrified," Carrier said. "The anxiety caused by the bedroom tax and the uncertainty about this case has been huge. "She lives in a property which has been specially adapted by the police, at great expense, to protect her and her child. The prospect of having to move to another property (where she will not have any of these protections) or take in a lodger has loomed large for her during the three years it has taken this case to come to the Court of Appeal."
In the other case, judges ruled in favour of Paul and Susan Rutherford, who care for their severely disabled grandson Warren. Warren has a rare genetic disorder that leaves him unable to walk, talk, or feed himself.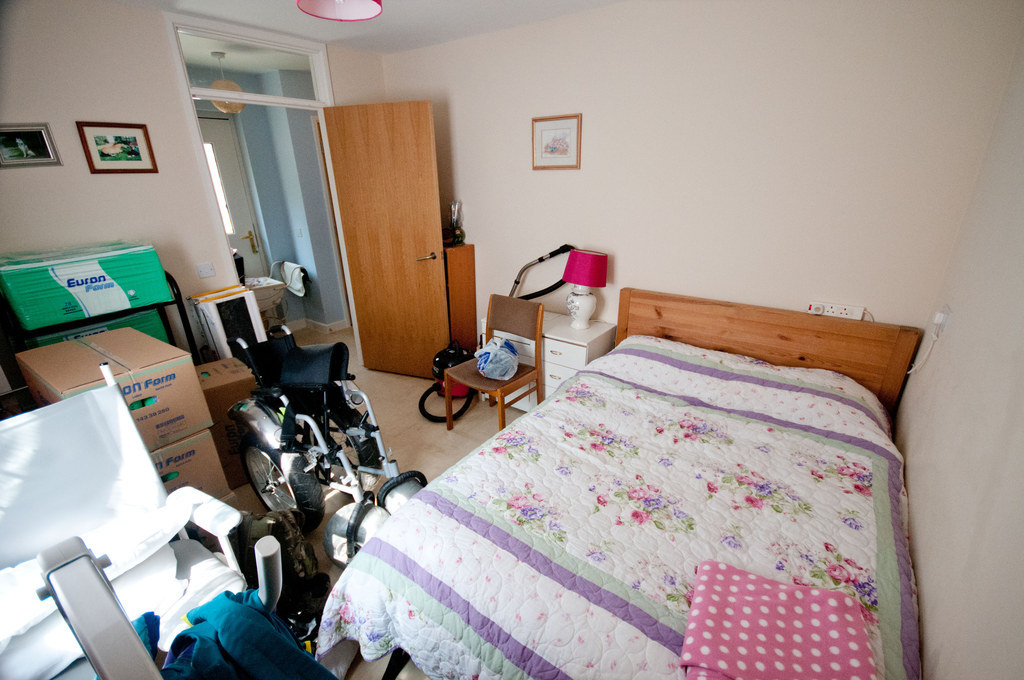 They live in a three-bedroom bungalow in Pembrokeshire. The third room is for carers who stay overnight, because Warren needs round-the-clock care.
Under the bedroom tax there are concessions for a room for carers for disabled adults but not children.
The Rutherfords, who have disabilities themselves, have been receiving discretionary payments from the local authority but the court said this was inadequate.
Judges said the law amounted to unlawful discrimination contrary to Article 14 of the European Convention on Human Rights (ECHR), prohibition of discrimination.
"We are delighted that disabled children will finally be entitled to the same treatment as disabled adults," said Mike Spencer of the Child Poverty Action Group, which represented the Rutherfords. "It is absurd to have a situation where children like Warren might have to go into residential care at vast cost to the taxpayer because their families cannot pay for the housing they need."
The high court had previously ruled that the "bedroom tax" did not unlawfully discriminate against any of the claimants.
The Department for Work and Pensions was today given permission to appeal against the ruling at the Supreme Court.
"We fundamentally disagree with the court's ruling on the ECHR, which directly contradicts the high court," a spokesperson said.
"We know there will be people who need extra support. That is why we are giving local authorities over £870 million in extra funding over the next five years to help ensure people in difficult situations like these don't lose out."
Speaking to BBC News, Paul Rutherford said the bungalow where they live was specially built for Warren.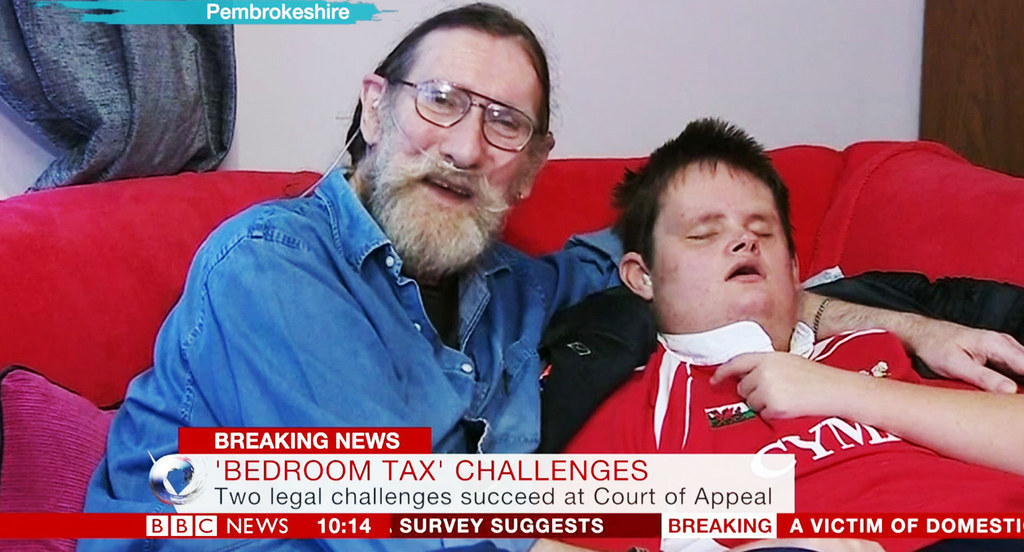 "Two years ago, nearly three years ago, the government decided for some reason that we were going to have to pay for the privilege of having this room," he said, "and we thought this was completely unfair, both to us as a family and other people like us.
"We never felt secure being here any more and that put a big strain on Sue and I as people, just the uncertainty of not knowing what was happening in the future."
He said he was "a bit lost for words" following the court's ruling.
"I could almost cry for happiness, and I hope other people in our situation will benefit from this court's decision as well."
Speaking at Prime Minister's Questions, David Cameron said the government would "look very carefully" at the ruling.
But he defended the government's "fundamental position" that it is "unfair to subsidise spare rooms in the social sector if we don't subsidise them in the private sector".
Reacting to today's news, Campbell Robb, chief executive of homelessness and housing charity Shelter, said a "significant victory" had taken place for those living in fear of losing their home.
"It's disappointing that instead of changing the law so that those with a clear need for their spare room are protected from the 'bedroom tax', the government has decided to appeal the decision," he added.
"We would urge them to focus on protecting people unfairly hit by the charge, rather than wasting more time and money in court."