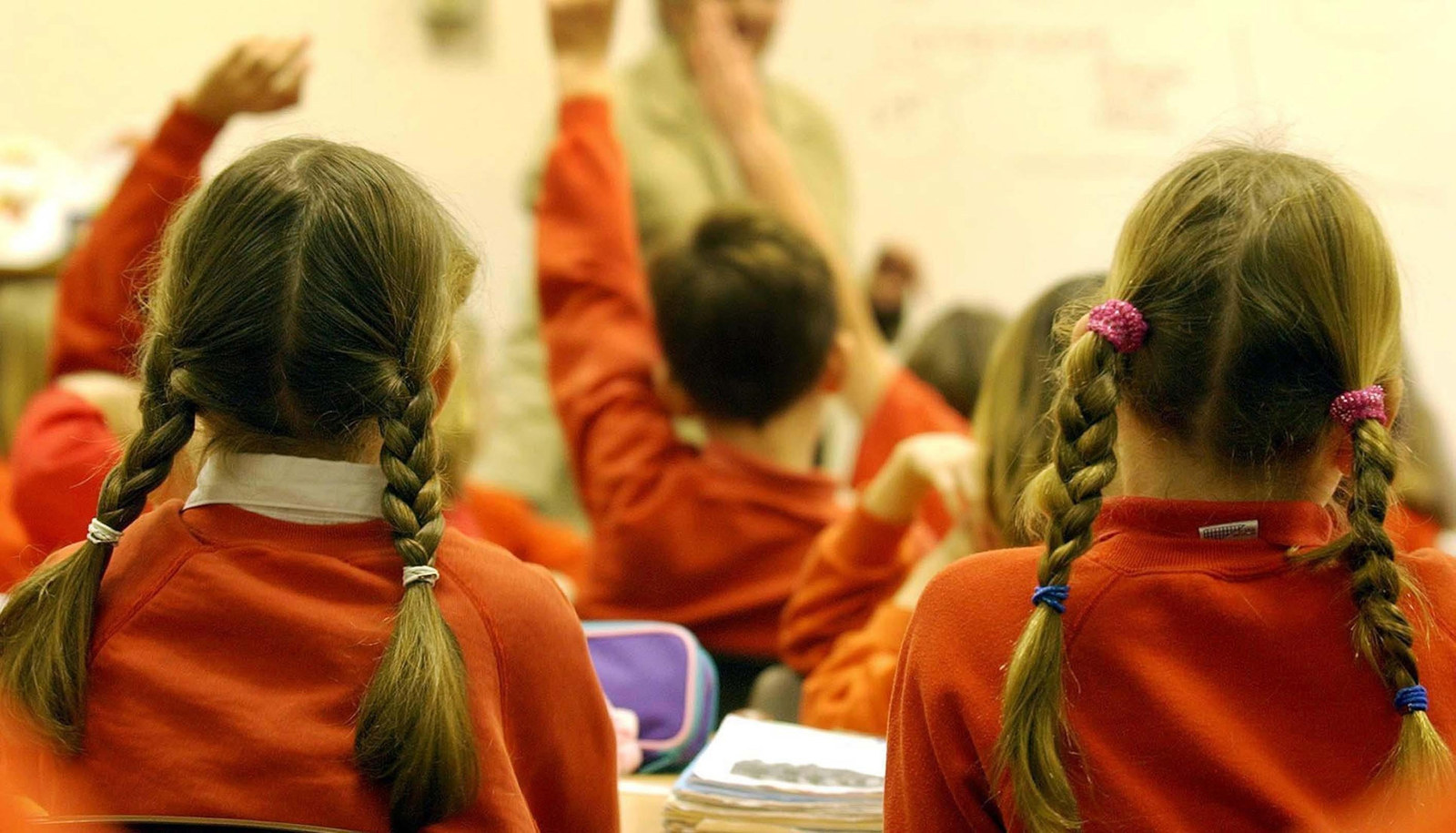 A council has defended its decision to ask parents about the gender identities of their 4-year-old children, as activists labelled a newspaper's coverage of the story as "exasperating".

One parent complained to The Sun after Brighton and Hove city council sent a form to parents on primary school offer day urging them to "support" the gender their children most identify with.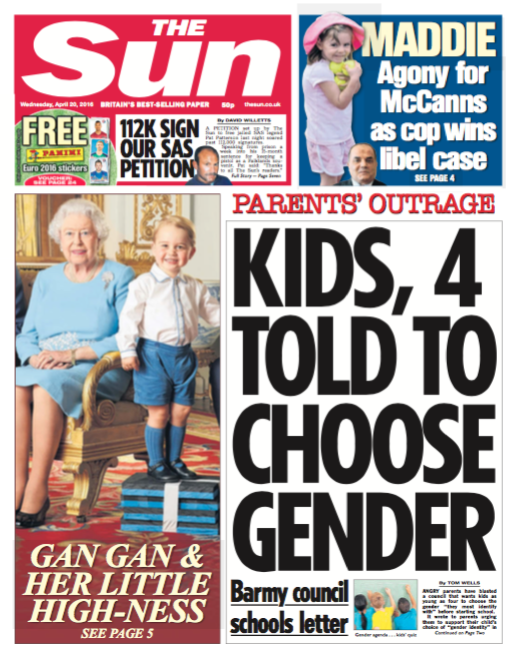 "We recognise that not all children and young people identify with the gender they were assigned at birth or may identify as a gender other than male or female, however the current systems (set nationally) only record gender as male or female," the form stated.
"Please support your child to choose the gender they most identify with. Or if they have another gender identity please leave this blank and discuss with your child's school."
Andrew Bridgen, the Conservative MP for North West Leicestershire, said the letter was "utterly ridiculous", and The Sun branded the council "barmy".
"Schools should be teaching kids to read and write, not prompting them to consider gender swaps," he said.
Council leader Warren Morgan defended the letter, tweeting that he was "proud" of it.
The Labour-led council's lead member for equalities, councillor Emma Daniel, said in a statement that "by acknowledging the range of gender identities in our school communities we are helping ensure schools are safe spaces for everyone".
Brighton and Hove city council has carried out extensive research into issues affecting the trans community in the city, involving stakeholders, the police, NHS, schools, third sector groups, and academics.

The most recent document published concluded that trans children and young people were more likely to be bullied and feel less safe at school.
Rory Finn, chair of the Trans Alliance Brighton, said Wednesday's coverage of the gender identity question had been "exasperating, as it doesn't reflect the truth".

"Lots of work and research has been done by the council since 2012 with regards to equality and trans rights, but every now and then the press come and attack it for clickbait," he told BuzzFeed News.
"What's tiring about it is that it's not legitimate criticisms; it's taking a story, making up something about it, spinning it, and making out that it's the truth."

He said that other untruths were being dredged up as well, such as that Brighton and Hove city council had tried to ban "Mr and Mrs" on official forms – they never did, just added a third gender-neutral option, Mx.
"For some reason someone has decided to take an offence at it this year," Smith said of the primary school letter.

"The council has done really good work – crucially, they've listened to us, and engaged with us in a meaningful way.
"I'd be really surprised if any of the local politicians would come out with anything so ridiculous [as North West Leicester MP Bridgen]; the local political consensus seems to be with the trans community."

Daniel said in her statement that parents and carers were not being asked to speak to their child about their gender or gender identity.
"We will be reviewing the wording of our form to see whether we can in future make this clearer," she said.