The end of a minute's silence honouring the victims of the Manchester attack in the city's centre was followed by the crowd spontaneously singing "Don't Look Back in Anger" by Oasis – one of the city's most famous bands.
Guardian reporter Josh Halliday filmed the crowd quietly joining in with the song, which was followed by applause and chants of "we love Manchester".
Noel Gallagher, who was the lead guitarist for Oasis, shared Halliday's video, adding the comment " Mancunians".
Lots of people said they found the song incredibly emotional.
After the minute's silence was observed at Manchester Piccadilly station "Don't Look Back in Anger" was played over the tannoy, and at least one radio station followed broadcasting the silence with the song as well.
Guardian reporter Halliday spoke to the woman who was the first to break into song in St Ann's square. Lydia Bernsmeier-Rullow told him:
I love Manchester and Oasis is part of my childhood. Don't look back in anger, that's what this is about, we can't be looking backwards to what happened we have to look forwards to the future. We're all going to join together, we're all going to get on with it, because that's what Manchester does.

Earlier this week students at Chetham's School of Music, which is close by the Manchester Arena where 22 people died, also broke into an impromptu rendition of the song in tribute to the victims.
The song was released by Oasis in 1996, and was the Manchester band's second No. 1 single.
Many people were visibly moved during the minute's silence, wiping away silent tears or openly crying.
Afterwards people queued to leave tributes of flowers and balloons, or light candles, while others gave out free food and drink to other people there.
Sally Trafford, 21, from Didsbury, was at the vigail, and told BuzzFeed News she knew someone who was at the arena on the night of the attack. "I've got a child too, it's just really devastating what happened," she said.
"I don't think anyone expected it. It's one of those things you hear about but think it would never happen to you, but it happened so close to home, it's awful."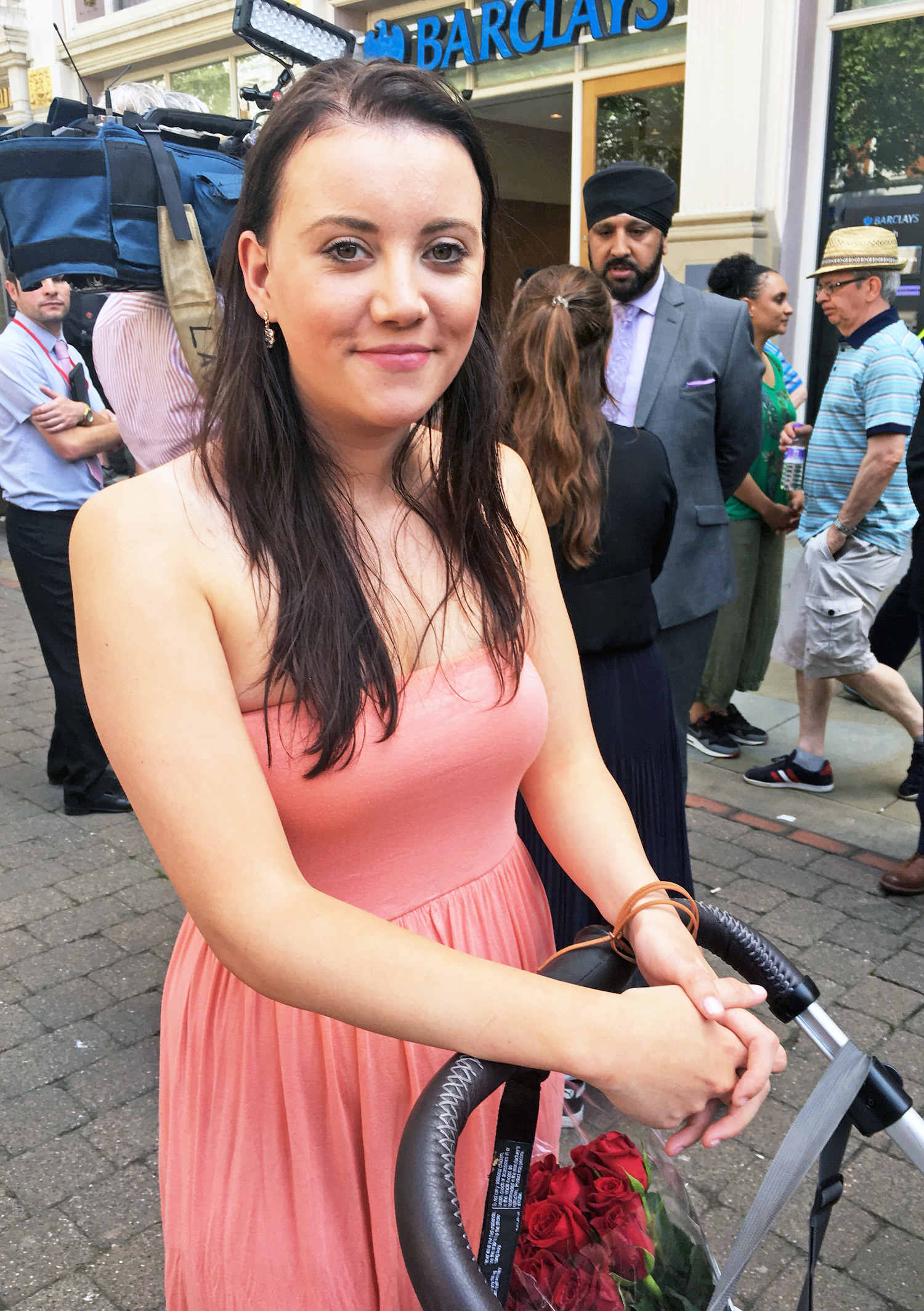 Matthew Riding, 23, said he attended the silence in St Ann's "just to show my support. I'm from Manchester, I always have been, I work in Manchester. It happened right next to where I work, I've been unable to work this week because it's shut down because it's a crime scene."

He told BuzzFeed News: "It has affected everybody in some way. Everybody in Manchester has at some point been to the arena to see a concert, or knows somebody who has. Take That were there the week before, it could have been then, you just never know."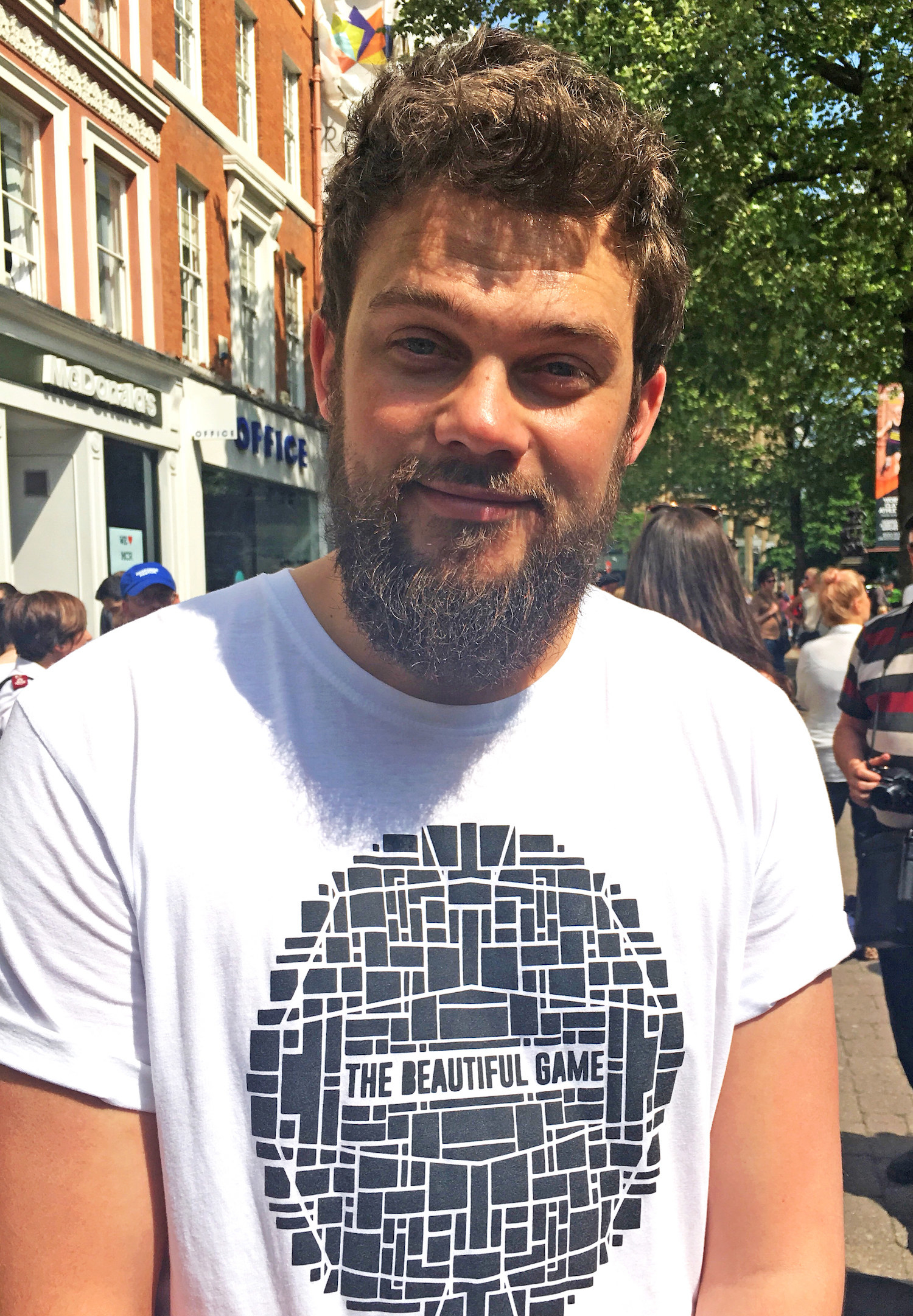 Sarfraz Malik, 62, from Prestwich, who attended the vigil with his wife Kalsoon Malik told BuzzFeed News: "We're part of a family of four generations who've lived, worked, and served in the city of Manchester. My mother and father died in Manchester, my children were born in Manchester, my grandchildren were born in Manchester.

"We're Mancunian through and through, we're part and parcel of Manchester, and like all good Mancunians we stand side by side together in our sadness."

71-year-old John Kitto said: "I came here just to be with everybody else, showing our sadness and our sorrow for what happened."
He added: "It certainly helps to be here. It's unity."