Police in Dublin are hunting for six men after a hotel was stormed during a boxing weigh-in where one man was killed and two others wounded.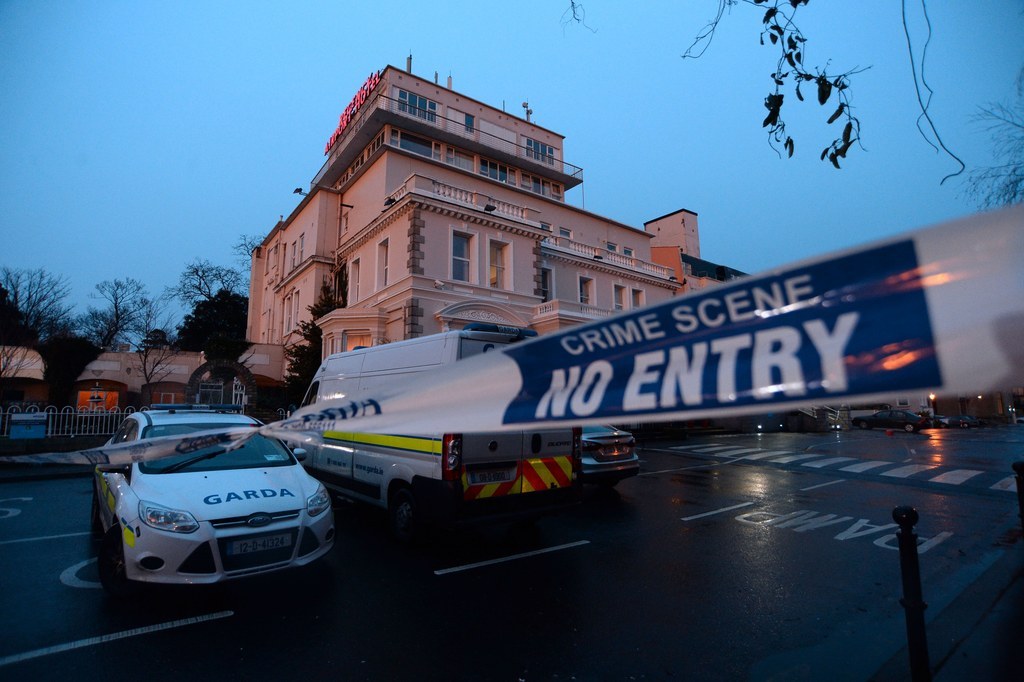 The victim has been named locally as gang member David Byrne, and the two wounded men are thought to be his associates Sean McGovern and Aaron Bolger.
According to the Irish Independent, the 34-year-old Byrne was "one of the capital's most notorious gangland criminals", a member of a criminal gang run from Spain.
Three of the gunmen were wearing police Swat-style uniforms and helmets, and armed with AK-47s, Garda Síochána, Ireland's national police force, said.
One of the gunmen, armed with a handgun, was disguised as a woman wearing a wig and dress.
The killers are thought to have exited the hotel and escaped in a van that was later found burnt out in north Dublin.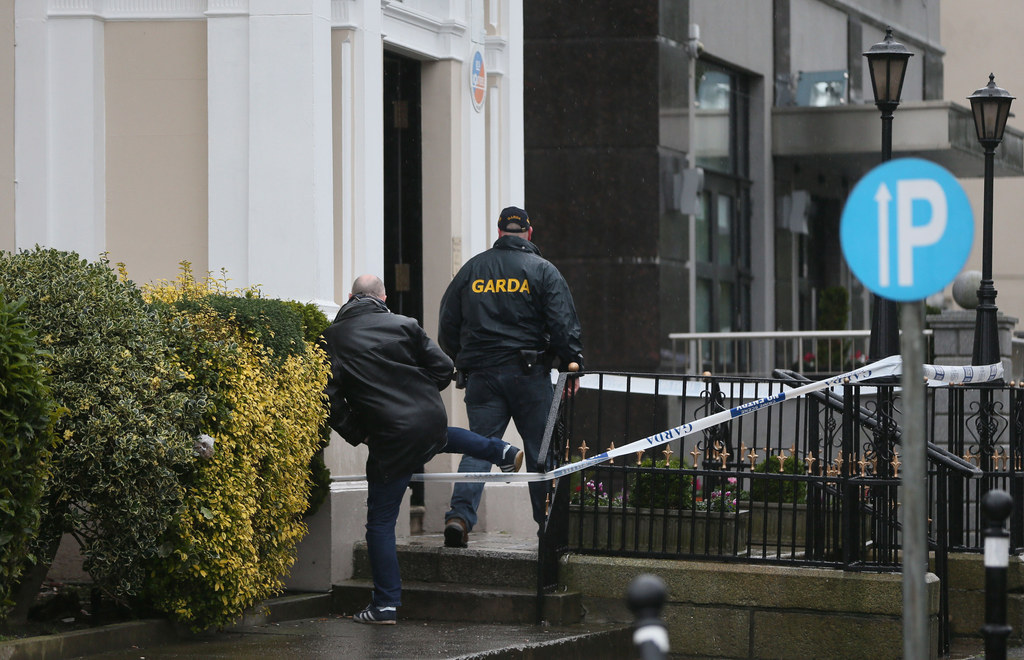 "We believe that the violent perpetrators of this are out there in the community and can be located," said Garda Assistant Commissioner Jack Nolan at a press conference.
"We believe there were a minimum of six people involved in this event - three uniformed and helmeted people carrying automatic weapons.
"One person, a male disguised as a female, was also present and a middle aged male wearing a peak cap."
He added: "We are also conscious people may be talking of retaliation in this matter. Garda Siochana has been very active. There have numerous armed patrols in Dublin and they will continue in the coming days."
The shooting at the Regency Hotel at 2:30pm yesterday came during a weigh-in for a WBO title fight between Jamie Kavanagh and Antonio Joao Bento, with around 300 people, including children, in attendance.
Video footage showed people fleeing as gunfire was heard.
Police had received intelligence that the bout, dubbed "Clash of the Clans" was itself a target for an attack, but not the weigh-in, the Guardian reported. The boxing match has since been called off.