Man Arrested Over Tweet Asking People To "Jo Cox" Tory MP
"This is what has happened to our politics," MP Anna Soubry had written.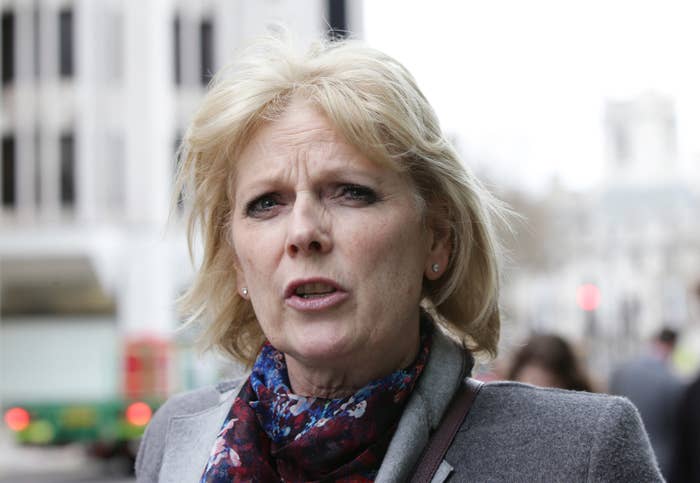 A 25-year-old man has been arrested over a tweet asking people to "Jo Cox" a Tory MP.
Anna Soubry said she had reported the tweet, which makes reference to the Labour MP murdered in June, to the police on Friday, following the Richmond Park by-election.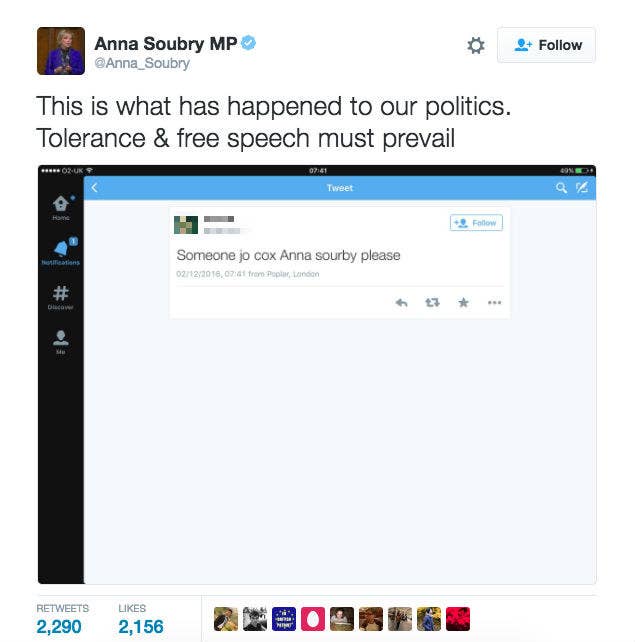 The Metropolitan police said the man, from Bethnal Green, east London, had been arrested on suspicion of sending malicious communications. He has been bailed to return on a date in mid-December.
Former minister Soubry has become one of the most vocal Tory critics of the government's hardline Brexit stance since the EU referendum.
She said she received abuse and the above threat on Twitter after celebrating the result of the Richmond Park by-election, which saw the Lib Dems overturn a huge majority and defeat the Tory-turned-independent candidate Zac Goldsmith.
Speaking to BBC Radio Nottingham, Soubry said she was "very disturbed" by the tweet referring to her and Cox. Many people replied to Soubry's screengrab of the offensive tweet by offering their support.
The account that sent the tweet in question has now been taken down, but it's not clear if that was as a result of action by the user or Twitter.
A Twitter spokesperson said they could not comment on individual accounts for privacy and security reasons.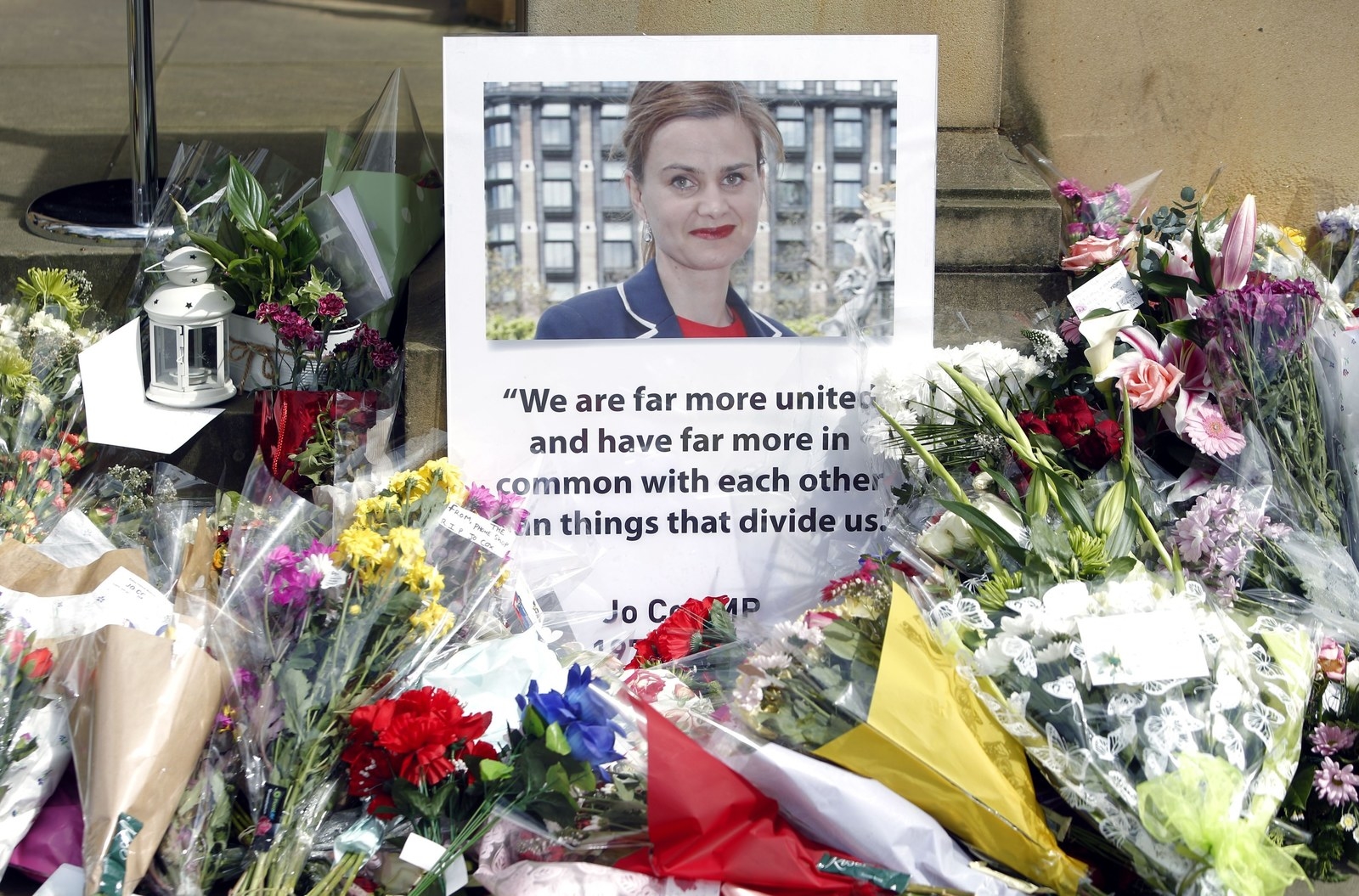 White supremacist Thomas Mair was told last week he would die in jail after being convicted of the murder of Labour MP and mother-of-two Cox.

It was also revealed last week that more than 50,000 abusive and offensive tweets were sent celebrating Cox's murder, and praising Mair, in the month after her death.