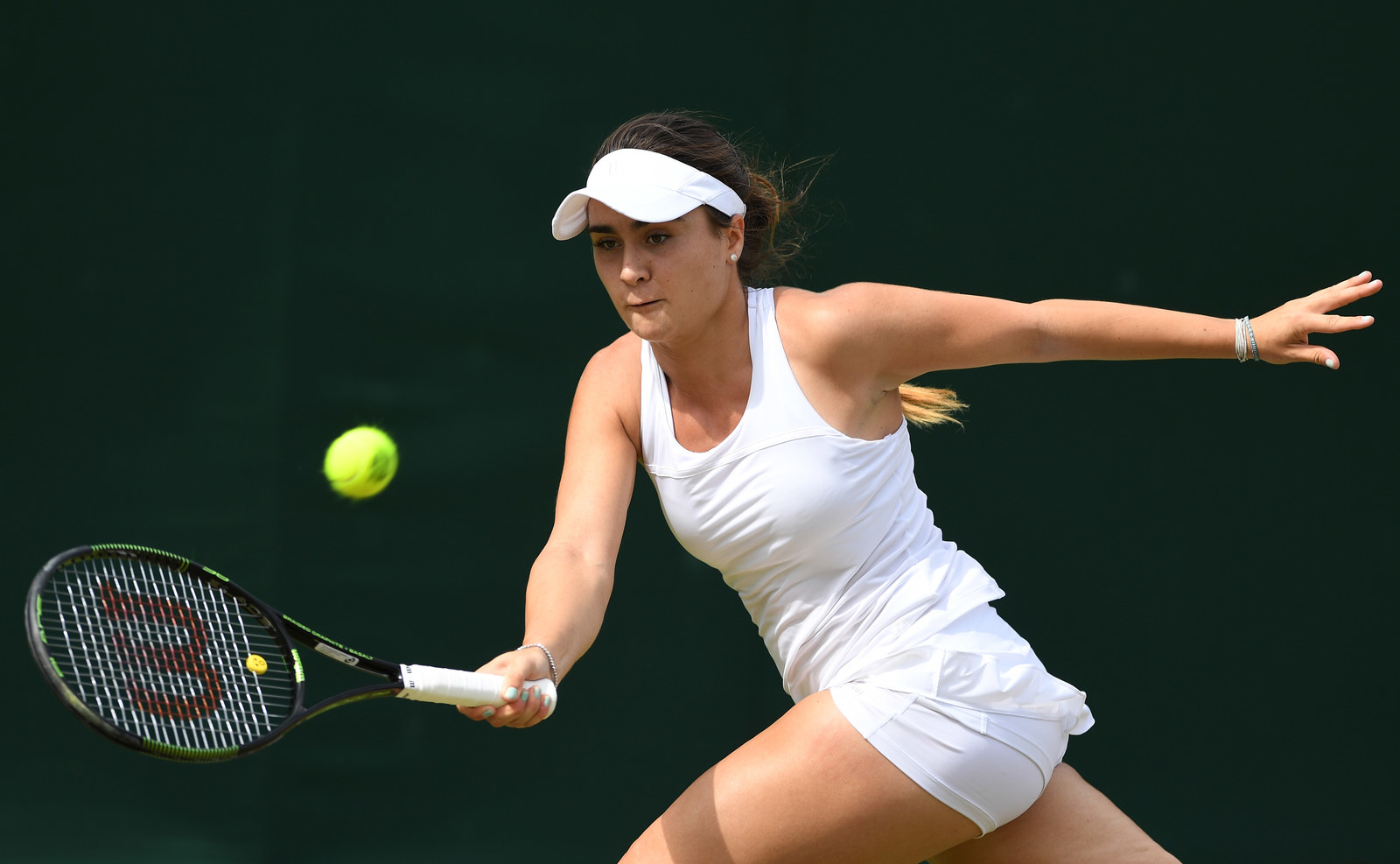 Police in London are investigating claims that a British tennis player was deliberately poisoned during the Wimbledon Championships.

Gabriella Taylor, 18, spent four days in intensive care after retiring from her quarter-final match in the girls singles tournament.
While it was initially unknown what caused her to fall ill, her parents told the Daily Telegraph she had been diagnosed with leptospirosis, a bacterial disease spread by rat urine that can cause fatal organ failure.

The Metropolitan police confirmed they were investigating an allegation of poisoning to endanger life.
Taylor's mother, Milena, told the Telegraph her daughter was staying in a "completely healthy environment" and that it was "impossible" for her to have fallen ill in these circumstances.
"The bacteria the infection team found is so rare in Britain that we feel this could not have been an accident," she said. "Her bags with her drinks in were often left unattended in the players' lounge and someone could have taken the opportunity to contaminate her drink."

Milena Taylor said her daughter, currently ranked 381 in the world, "almost died".

"Gabriella is very, very disappointed. It is going to take her a very long time to recover from this physically and mentally," she said.
She added that she had no inkling who could have wanted to harm her daughter: "That is not for me to say. I just want the police to investigate it fully and it will be up to them how to proceed."
A Metropolitan police spokesperson told BuzzFeed News: "The allegation was received by officers on 5 August with the incident alleged to have taken place at an address in Wimbledon between 1–10 July.
"The victim was taken ill on 6 July. It is unknown where or when the poison was ingested. The victim, an 18-year-old woman, received hospital treatment and is still recovering.
"There have been no arrests and enquiries continue."