Almost Everyone Is Turning On Theresa May Over Her Response To The Grenfell Tower Fire
"The prime minister is not viable. One way or another, this week, next week, this autumn, or even next year, she is going to crash."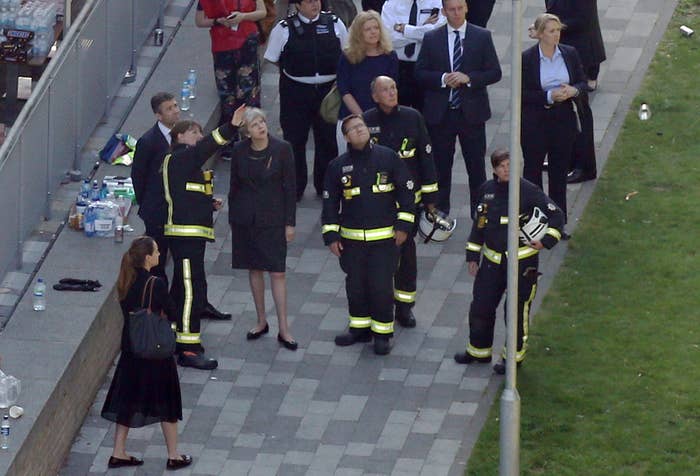 Theresa May is under huge pressure over her response to the Grenfell Tower fire, with criticism from moderate Tory voices prompting her closest allies to spring to her defence.
Writing in The Times, former Tory MP Matthew Paris said the prime minister was "not viable".
An editorial in The Daily Telegraph said May's government "seems to be drifting, rudderless, stunned by the election result and overwhelmed by the magnitude of all the other tasks it faces".
Responding to criticism of May's actions, first secretary of state Damian Green said the prime minister was "distraught" over the fire.

"I absolutely understand why there's so much anger out there, we all feel it," he told BBC Breakfast on Saturday morning.
On Saturday, Labour leader Jeremy Corbyn kept up pressure on May by writing to her to set out what he believed should be an appropriate scope for the public inquiry into the fire she has promised.
In his Times column, Parris said every move May makes will be scrutinised "for further confirmation of the flaws we think we've spotted".

"Her misjudgment after the Grenfell Tower disaster is a case in point. Of course she felt for those poor victims, just as we all do," he wrote. "But she hates stunts and fears unscripted situations. What if she was heckled by angry residents? London's mayor, Sadiq Khan, took this on the chin and nobody thought the less of him; but she fell prey – as with the TV debate she ducked – to a fatal precaution."
Many people online shared cartoons published in The Times and The Guardian encapsulating the criticism of May.

And on Twitter people began speculating how May would quit using the hashtag #WriteMaysResignationSpeech.
Meanwhile, writing on her blog, Pamela Anderson described May as the "worst prime minister in living memory".
Much of the anger stems from May's actions in the days after the fire. On Friday she had spoken to survivors recovering in hospital, and last night she visited volunteers and residents inside the nearby St Clement's Church.

But she was forced to exit via a side door as police officers held back protesters with chants of "coward" ringing in her ears.

The prime minister has been severely criticised for not visiting residents sooner. She spoke to police officers and emergency services at the base of the tower on Thursday, but Labour leader Jeremy Corbyn met volunteers and families inside Clement's on the same day.

Then on Friday, the Queen visited visited the scene, speaking to victims, rescuers and volunteers.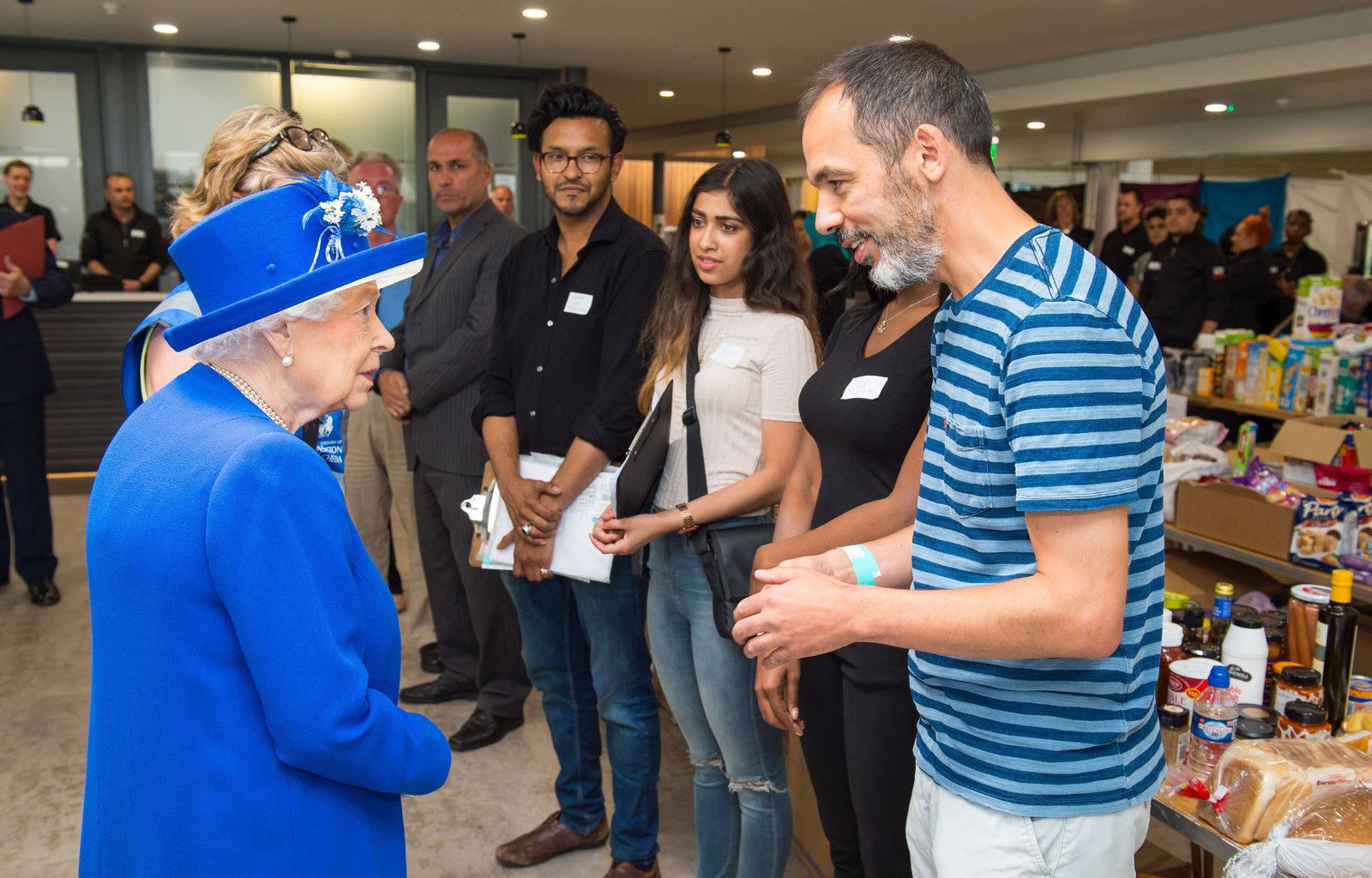 Later that day protests broke out around Grenfell Tower over the perceived lack of response to the disaster.

After announcing a £5 million support package for victims, May was interviewed by BBC2's Newsnight presenter Emily Maitils, in which she failed to directly respond to questions she had failed to judge the public mood over the fire.
Maitlis asked: "Prime minister, you've come here today to the BBC instead of doing the interview at the site where you just were, why is that?"

To which May replied: "What I want to talk about today is what the government is making available to the victims of this absolutely horrendous tragedy."
Maitlis asked: "Do you accept you misread the public mood on this one, you misread the anger that people feel about this? They shouted coward at you this afternoon when you left St Clement's."

May answered: "What I have done since this incident took place is first of all yesterday ensure that the public services had the support they needed in order to do the job they were doing in the immediate aftermath."

"But that's three days on prime minister, this is Friday evening, they needed those things in place on Wednesday," Maitlis said. "There were people we spoke to who were housed for one night, didn't know where they'd spend the next night, had no money to spend on food, and were not told anything by anyone, no one was in charge."
May replied: "What I have done today is ensured that we are as a government putting that funding in place for people in the area, this has been an absolutely terrifying experience."
Maitlis asked once more: "I ask you again, do you accept though that you misread the public mood, the level of anger? You didn't go and meet residents and they really resented that."
To which the prime minister answered: "This was a terrible tragedy that took place, people have lost their lives and others have lost everything, all their possessions, their home and everything, what we are doing is putting in place the support that will help them."
May is already under huge pressure politically after the snap election she called resulted in a loss of the overall majority the Tories enjoyed in parliament.

More than a week after the election result, talks are still ongoing with Northern Ireland's Democratic Unionist Party (DUP) for a confidence-and-supply deal.
Meanwhile, Brexit negotiations are due to begin with the EU on Monday.