People Are Moved By These Poignant #WeAreHere Somme Tributes
Actors dressed as soldiers have been handing out cards, silently, at stations across the UK on the 100th anniversary of World War I's Battle of the Somme.
People are sharing pictures of volunteers dressed as World War I soldiers as part of Friday's Battle of the Somme commemorations.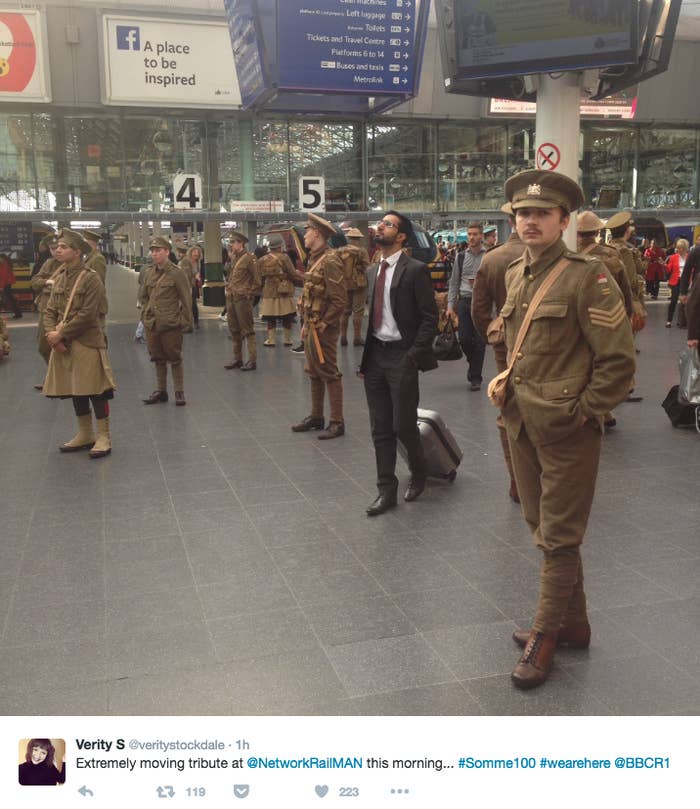 Actors wearing British Army uniforms mingled with commuters and silently handed out cards with the names of those who died, the battalion in which they fought, their age, and the date of their death – 1 July 1916.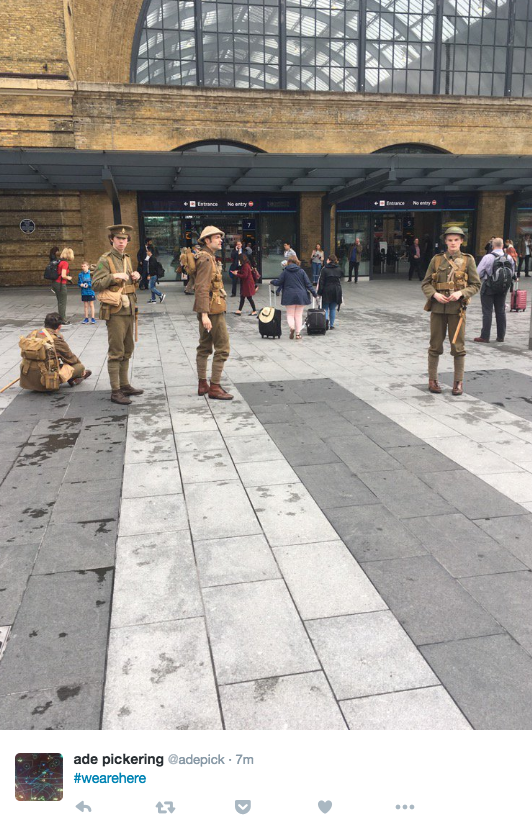 The cards also had the hashtag #WeAreHere, which people used to share their own pictures on Friday morning.
The tribute was commissioned by 14-18 NOW, the UK's arts programme for the World War I centenary. It was created and conceived by Turner Prize-winning artist Jeremy Deller, in collaboration with Rufus Norris, director of the National Theatre.
Up to 1,400 people are thought to be taking part. More than 20,000 British soldiers died on the first day of the battle. Over the following four and a half months, a million people were injured or killed.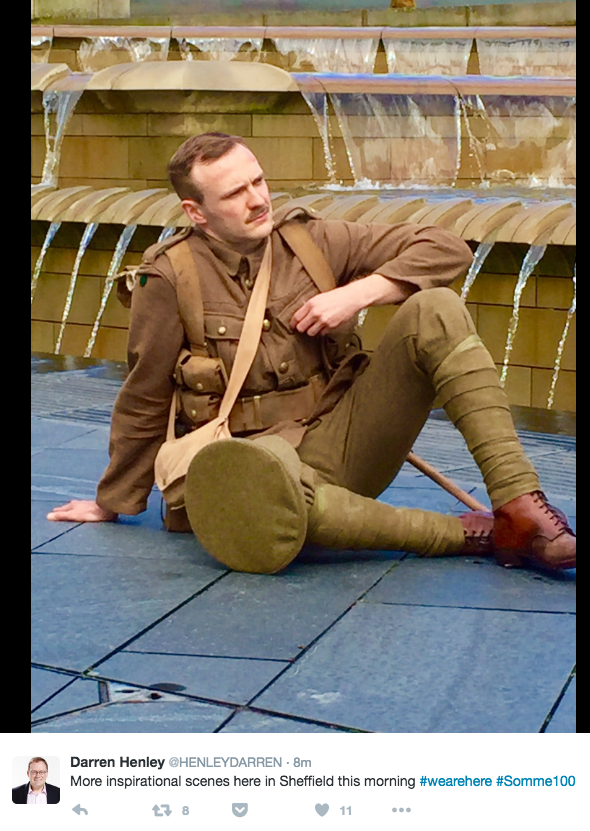 People have posted pictures of "soldiers" at cities and stations across the UK.
In one particularly moving moment, Glasgow Central station was briefly reduced to silence apart from people in uniform singing.
"We are here because we're here," the phrase that inspired the hashtag, was sung to the tune of "Auld Lang Syne" by soldiers in the trenches to represent the futility of their situation.
Official events are being held in the UK and France to mark the centenary of the Somme.