Penny Mordaunt Is Priti Patel's Replacement As International Development Secretary
For the second time in a week, Theresa May has had to fill a cabinet vacancy after a ministerial resignation.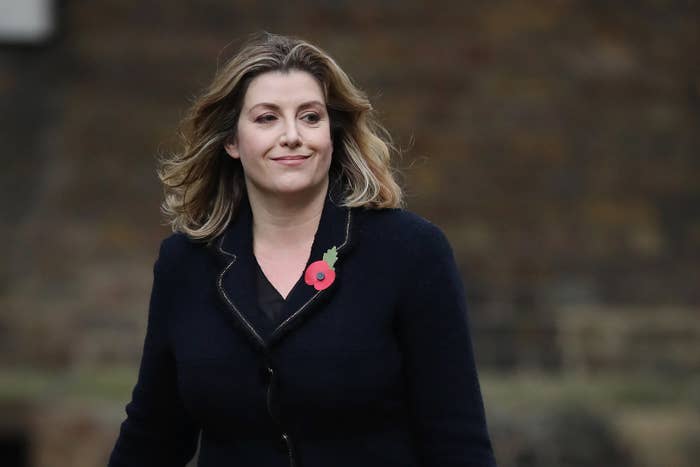 Penny Mordaunt has been named by Theresa May as the UK's international development secretary, after Priti Patel resigned from the role on Wednesday night.

Mordaunt, who moves from her role as minister of state at the Department for Work and Pensions, is the second cabinet appointment May has been forced to make in a week.
A prominent Leave supporter in last year's EU referendum and a former armed forces minister, Mordaunt had been rumoured to be in the running to replace Sir Michael Fallon after he quit as defence secretary last week.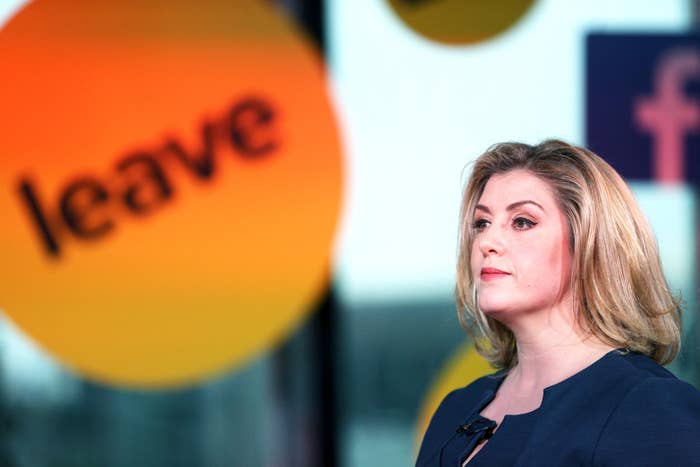 Responding to the appointment, Labour's shadow international development secretary Kate Osamor called on Mordaunt to "unequivocally commit to the spirit, as well as the letter, of Britain's pledge to spend 0.7% of national income on international development, and face down those in her party who want to merge [the Department for International Development] into the the Foreign and Commonwealth Office."
Osamor added: "Unlike Priti Patel, who too often used the department to prop up her personal networks and leadership ambitions, Mordaunt must also quickly commit to the central cause of the department: to help the world's poorest."
Liberal Democrat foreign affairs spokesperson Jo Swinson commented: "Having an international development secretary who does not dismiss the entire concept of international aid must be the first qualification for the job. Penny Mordaunt must immediately distance herself from her predecessor in this regard."
Patel quit following days of revelations about undisclosed meetings she held with Israeli politicians and officials, including prime minister Benjamin Netanyahu, while supposedly on a family holiday in the country in August.

"While my actions were meant with the best intentions, my actions also fell below the standards of transparency and openness that I have promoted and advocated," Patel wrote in her resignation letter.

"I offer a fulsome apology to you and to the government for what has happened and offer my resignation."
After the BBC broke the story about Patel's meetings last week, she initially said she had informed the Foreign Office, but later retracted those remarks. No government officials were present at the 12 meetings, which was also in breach of ministerial guidelines.

Fallon resigned as defence secretary last week following claims he acted inappropriately around female journalists.
May's decision to replace him with Gavin Williamson, then the government's chief whip, was criticised by many Tory MPs, with one minister telling BuzzFeed News the appointment had "gone down like a cup of cold sick".
Meanwhile, foreign secretary Boris Johnson is under huge pressure after mistakenly telling a parliamentary committee that a British-Iranian woman jailed in Iran for espionage had been teaching journalists while in the country, while her husband told BuzzFeed News she was only there on holiday.
Iranian state TV has said Johnson's comments are "proof" the country's allegations against Nazanin Zaghari-Ratcliffe are true.
May's effective deputy, first secretary of state Damian Green, is also facing a Cabinet Office inquiry into claims pornography was found on a computer in his office during a police investigation in 2008-9, and a separate claim of inappropriate behaviour towards Kate Maltby, a young Conservative writer and academic. Green strenuously denies the allegations.
Despite the turmoil, May has stopped short of carrying out a wholesale cabinet reshuffle.
As part of Mordaunt's appointment on Thursday, Sarah Newton was named minister of state at the DWP, while Victoria Atkins became parliamentary undersecretary of state at the Home Office.
Atkins is the first Tory MP elected since the 2015 election to join the government.