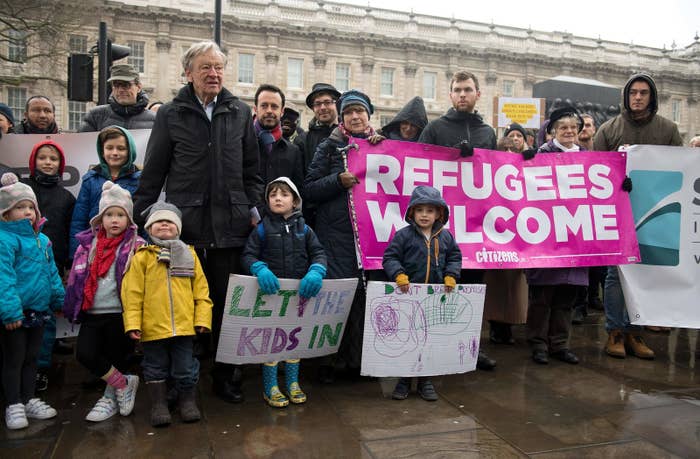 MPs have urged the government to urgently reconsider plans to close a scheme under which thousands of unaccompanied child refugees would have been settled in the UK.

The Commons home affairs select committee said it wanted ministers to check and publish the capacity of councils to provide further places for unaccompanied children next year before ending the so-called Dubs amendment.
It was announced last month that the government was limiting the number of unaccompanied children seeking refuge in Europe from coming to the UK under Section 67 of the Immigration Act to 350, 200 of whom had already arrived.
When then prime minister David Cameron bowed to pressure last year led by Labour peer Lord Dubs, who fled Nazi Germany as a child in the 1930s under the Kindertransport scheme, to accept more unaccompanied children, it was thought 3,000 would be settled.
In the committee's interim report, published ahead of schedule to coincide with a debate in the Commons on Tuesday, it said it wanted the government to also urgently consult with the country's independent anti-slavery commissioner, who warned last month that the Dubs scheme had been an "important, safe, legal route" for unaccompanied refugee children.

When announcing the end of the scheme, drawing strong criticism in the Commons from MPs of all parties, the government said it had been acting as a "pull" to children, putting them at risk of being trafficked.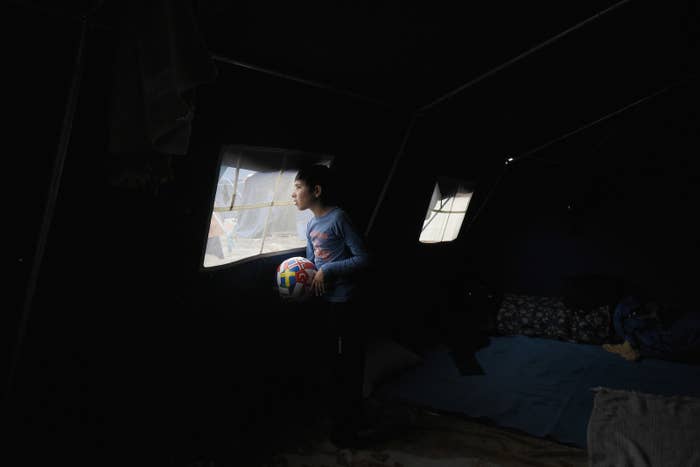 But UNICEF and Save the Children told the home affairs select committee that closing the scheme would only achieve the exact opposite, and increase the risk of children being exploited.

"There is a big gap between what the government has said, and the evidence we heard from local councils and from organisations like UNICEF who are working with child refugees," said committee chair Yvette Cooper, the former shadow home secretary. "This is too important to get wrong when children's lives and futures are at risk. That's why we are making these urgent interim recommendations now.
"Ministers have said that they need to end the Dubs scheme in order to prevent trafficking, but Save the Children and others have said this will make child trafficking, abuse, and exploitation worse."
She added that local authorities had contradicted the government's view that they could only take 350 children under the scheme.
"Councils told us that with funding in place they could take many more," Cooper said.
"That's why we want ministers to publish all the council offers of help they have had, and to find out how many more children they could take in the next financial year."
A Home Office spokesperson said the government had a "clear" strategy to resettle refugees directly from camps in and around Syria.
"This stops traffickers ruthlessly exploiting vulnerable people and will prevent people from embarking on perilous journeys across the Mediterranean," a statement said.

"But it's not job done when these children get to the UK – they require ongoing support and protection. That is why we welcome all offers of extra places from local authorities. These places can be used to support the unaccompanied children already being cared for in the UK and those who continue to arrive and claim asylum."