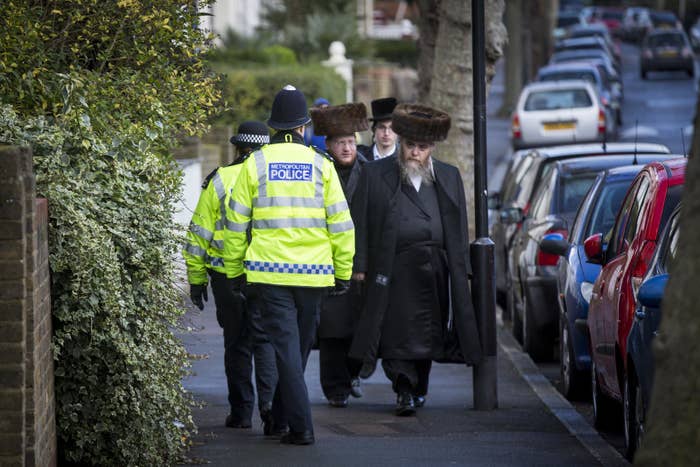 A record number of anti-Semitic incidents were recorded in the UK in 2016, a report claims.

The charity Community Security Trust (CST), which provides security advice and training for Jewish organisations in Britain, recorded 1,309 anti-Semitic incidents in the last year, a 36% increase on 2015.
CST chief executive David Delew said anti-Semitism in the UK was "getting worse".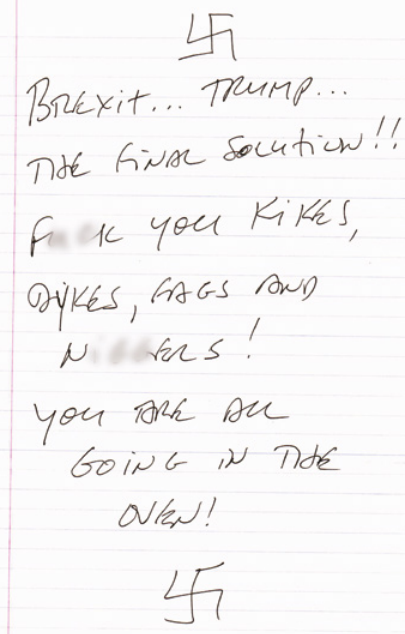 The previous highest number of anti-Semitic incidents – defined as any verified malicious act aimed at Jewish people that is reported to CST – in a single year was 1,182 in 2014, which coincided with that year's Israel–Gaza conflict.
CST, which has been recording anti-Semitic incidents since 1984, said there was "no obvious" single cause for the record total last year, but suggested a number of events and factors had contributed to an atmosphere in which more anti-Semitic incidents took place, such as allegations of anti-Semitism in the Labour party, and a perceived rise in racism and xenophobia following the EU referendum.
A CST spokesperson added to BuzzFeed News: "We didn't see any particular increase in incidents immediately following Donald Trump's election victory, or any increase related to the US election campaign. A small number of the incidents reported to us did make reference to Trump."

Delew said that while Jewish life in Britain was "overwhelmingly positive", the rise in recorded hate incidents was "deeply worrying".
Anti-Semitic incidents in 2016, month by month
Key dates annotated by BuzzFeed News.
"Worst of all is that, for various reasons, some people clearly feel more confident to express their anti-Semitism publicly than they did in the past," he said.
Almost 1 in 3 incidents (385) involved random verbal abuse directed at Jewish people in public, making it the most common single type of incident.
Who and what was targeted
Around 1 in 5 of the total number of incidents (287) involved social media, but CST only records incidents involving social media if they are reported by a member of the public who is a victim or a witness, and targeted campaigns directed at individual victims will only be recorded as one incident, even if they involve thousands of tweets.

The vast majority of anti-Semitic incidents were recorded in Greater London and Greater Manchester, home to the two largest Jewish communities in the UK.

Where incidents were recorded
Commenting, home secretary Amber Rudd said: "Anti-Semitism is a deplorable form of hatred that has absolutely no place in a tolerant, open and diverse Britain that works for everyone. It is vital we ensure the safety and security of our Jewish community and this Government will continue to do all we can to stamp out these vile attacks and encourage those who experience them to come forward."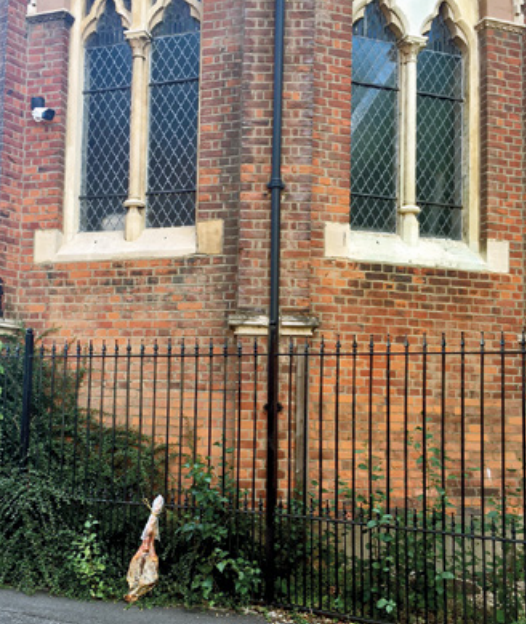 Labour party deputy leader Tom Watson said the findings of the report were "extremely distressing".
"I don't want to live in a country where any member of the Jewish community feels unsafe, afraid or discriminated against, and it is shocking that the number of anti-Semitic incidents is on the rise in the UK," he said. "It's vital that we continue to highlight the abuse Jewish people are experiencing and as deputy leader of the Labour party I have made a commitment to do exactly that. We must root out anti-Semitism whenever it takes place and wherever it exists, as a party and as a country."