Since standing down as Labour leader after the last general election, Ed Miliband's Twitter game has generally been on fire.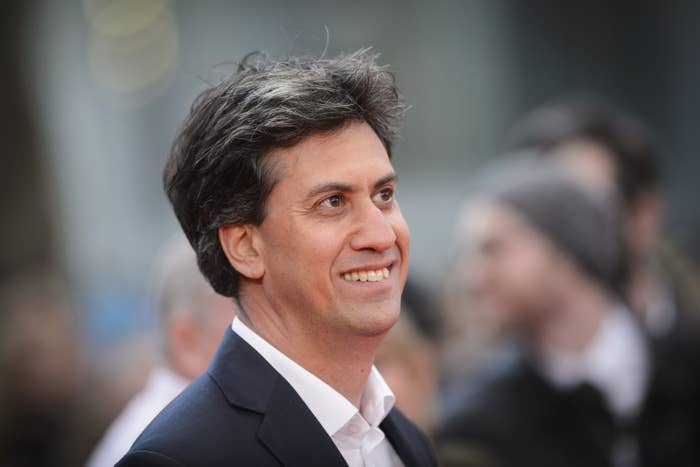 He's taken aim at the government...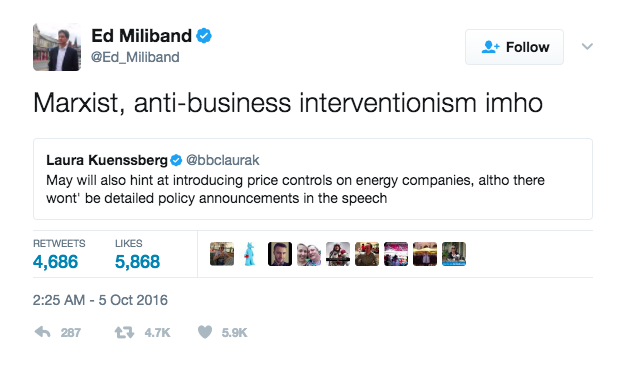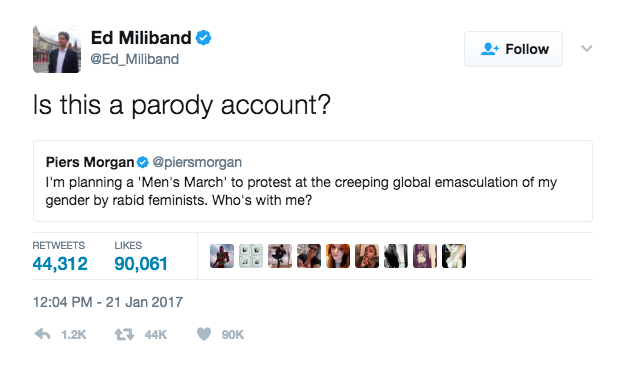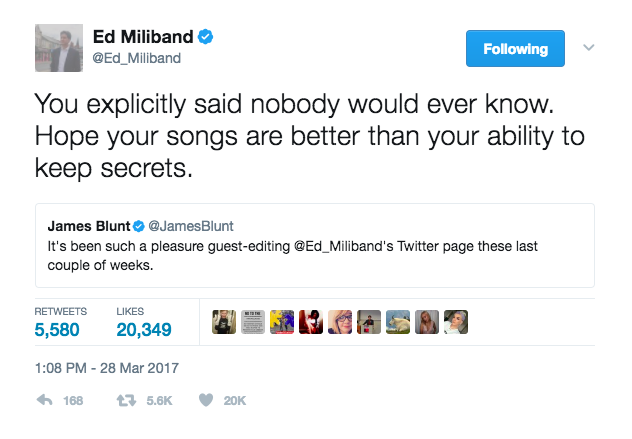 Climate-change deniers...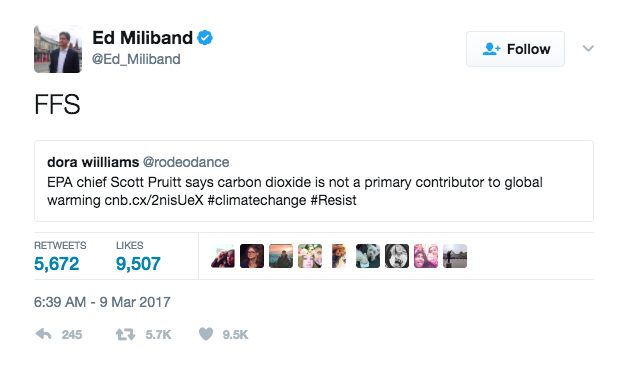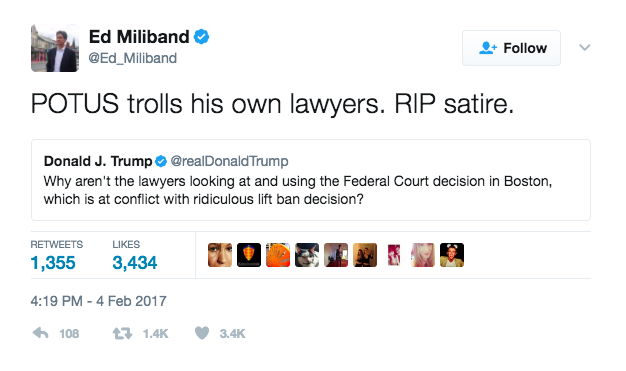 But since the snap election was called, his Twitter sassiness has been off the chart.
A recurring theme has been ripping into the Tories for adopting policies that seem remarkably similar to sections of the 2015 Labour manifesto.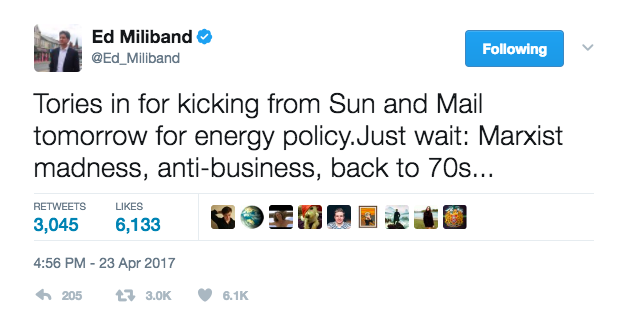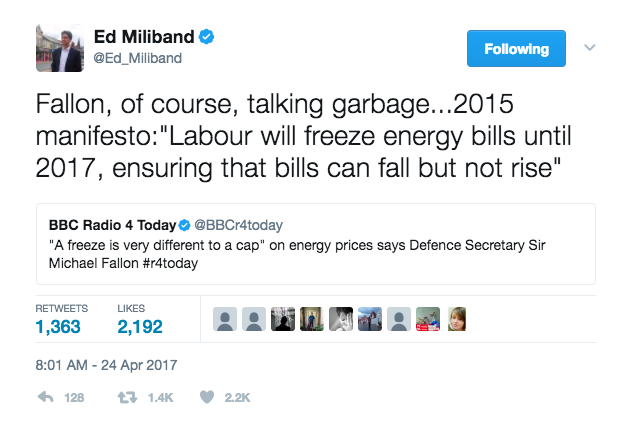 He's not shied away calling out former political foes.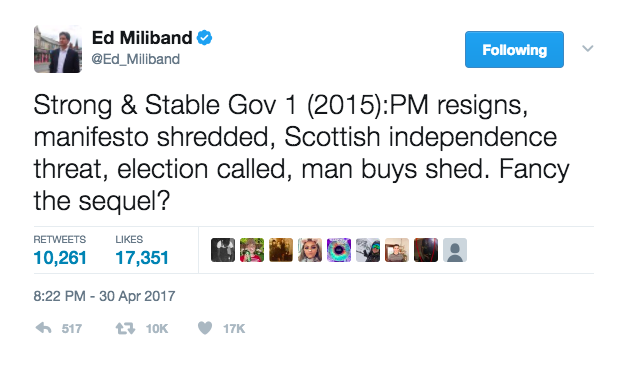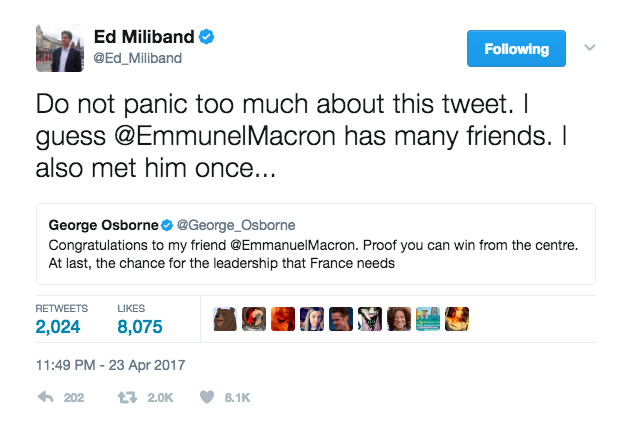 In recent days he's added puns (and gardening) to his repertoire.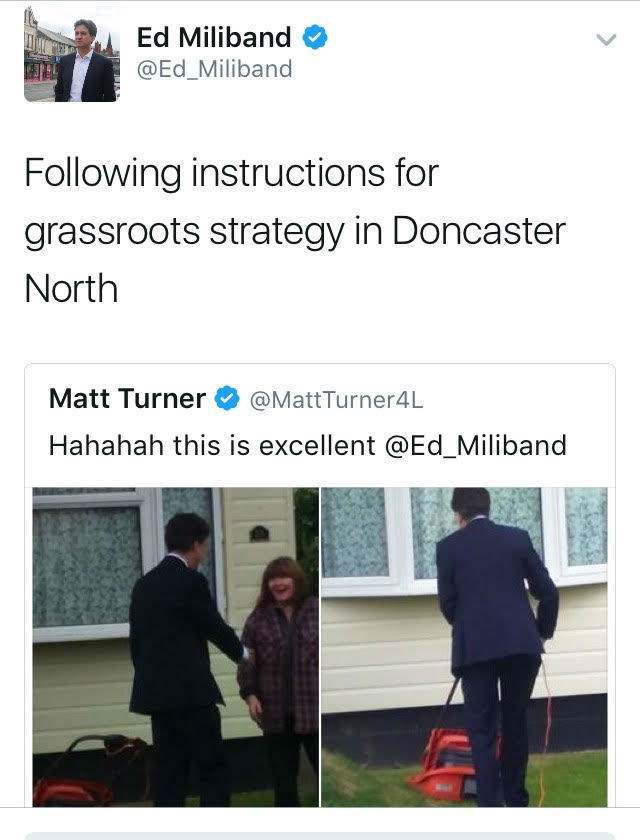 But by far the most appreciated sass is a tweet he sent directly to the prime minister after she was photographed eating chips during a campaign stop in Cornwall.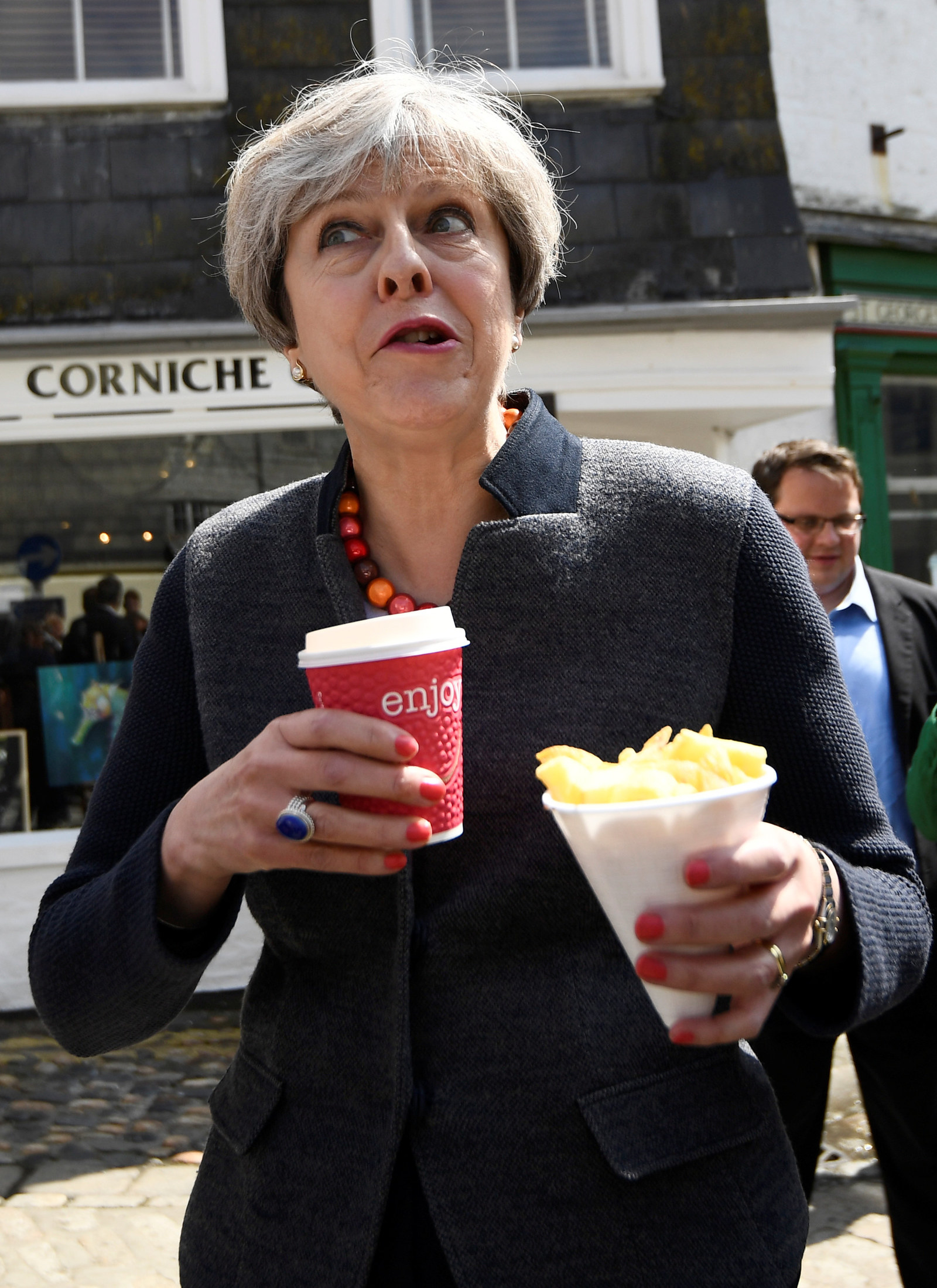 (Ed Miliband, you may remember, was once photographed eating a bacon sandwich.)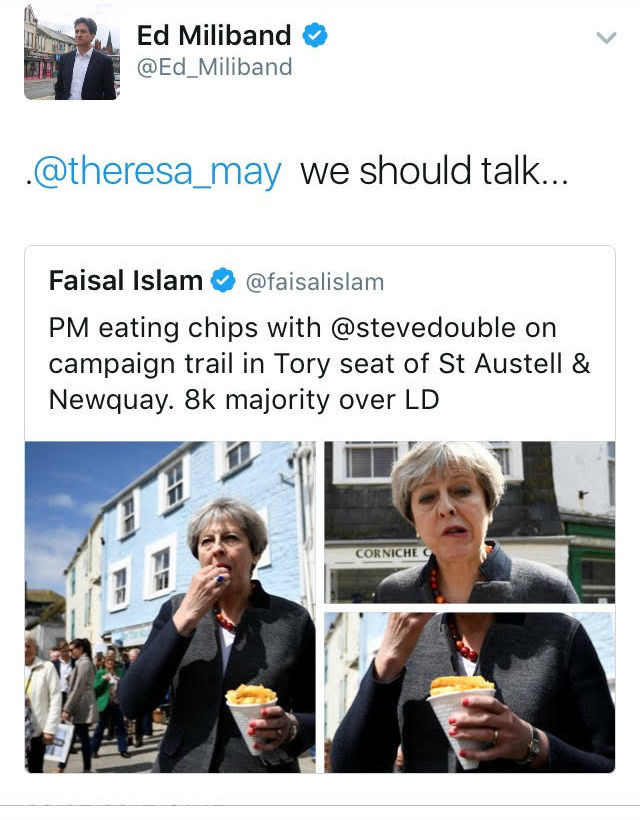 People are really here for the Mili-burns.
And asking why this sass wasn't present in the last election.
🔥