Michael Gove has been accused of trivialising sexual assault after jokingly comparing being interviewed on BBC Radio 4's Today programme to going into Harvey Weinstein's bedroom.

The environment secretary's remarks were greeted with laughter from presenter John Humphrys and members of a live studio audience.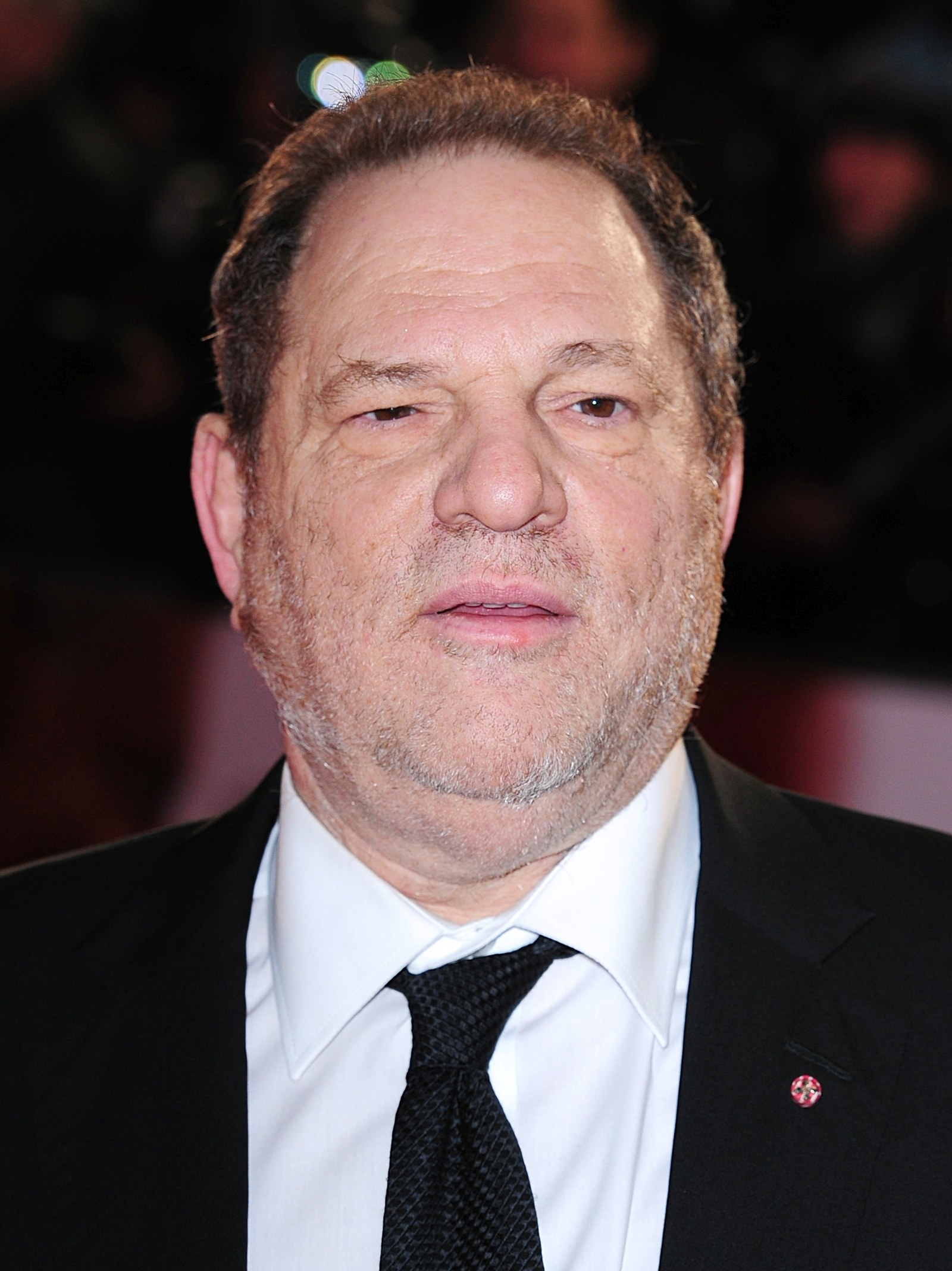 Gove was appearing on a special 60th anniversary edition of the programme to discuss whether its presenters went too far in interrogating politicians who appeared on it.
"Sometimes I think that coming into the studio with you John is a bit like going into Harvey Weinstein's bedroom," the cabinet minister said, to laughter.

Former Labour leader Neil Kinnock, also appearing on the programme, interjected to say "John goes way past groping ,way past groping."
And Gove added: "You just pray that you emerge with your dignity intact."
Dozens of women have accused Hollywood producer Weinstein of sexually harassing or assaulting them. He has denied the allegations, but he has been fired from the company he set up, and a host of awards and honours have been stripped from him.

Less than two hours after making the joke, Gove apologised on Twitter.
Jo Swinson, the deputy leader of the Liberal Democrats, said: "I have never once feared for my personal safety in a media studio. Don't trivialise sexual assault."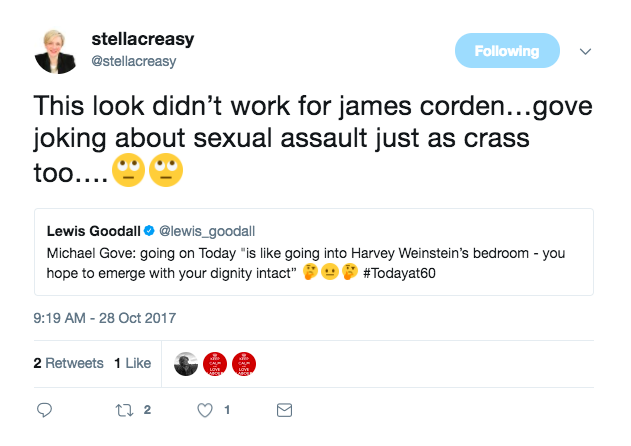 MP John Mann said Gove's remarks were "dangerously unfunny".
And fellow Labour MP Jess Phillips said Gove had "left the studio without his dignity".